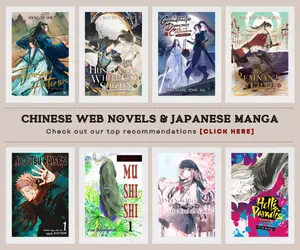 Hey guys, it's your Yu-senpai once again and I'd like to share a list of Chinese anime like Soul Land because I know many of you are craving similar stories to it. After all, it wouldn't be the most popular and most-watch donghua in China right now if it doesn't have anything special or appealing in its story, isn't it?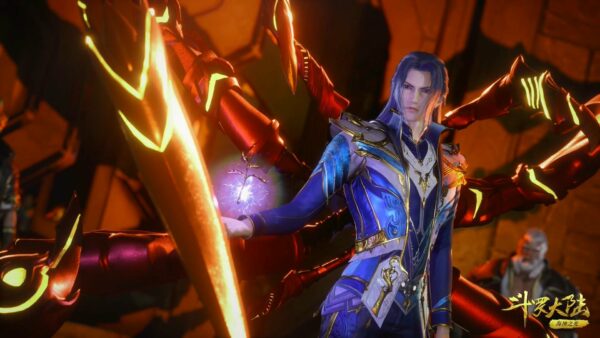 Soul Land or Douluo Dalu had been one of my earliest donghua and probably, the first 3D Chinese anime that I truly enjoyed watching. It has a decent amount of action, the animation isn't that bad and it just keeps on getting better, the characters are fun, and the world-setting itself is just interesting and captivating. Compared to other xinxia or xuanhuan donghua out there, Soul Land appealed more to younger viewers, there's certain magic through its story that perfectly blends the youthful romance and the same old cliche of any fantasy and cultivation story.
Alright, so in this post as I'd mentioned above, I will be sharing a list of Chinese anime like Soul Land that fans of the series can check to further satiate their craving for similar feels to the journey of Tang San towards godhood where in fact, his real goal is just to get stronger to protect the people that truly matter to him.
10 Chinese Anime like Soul Land (Douluo Dalu)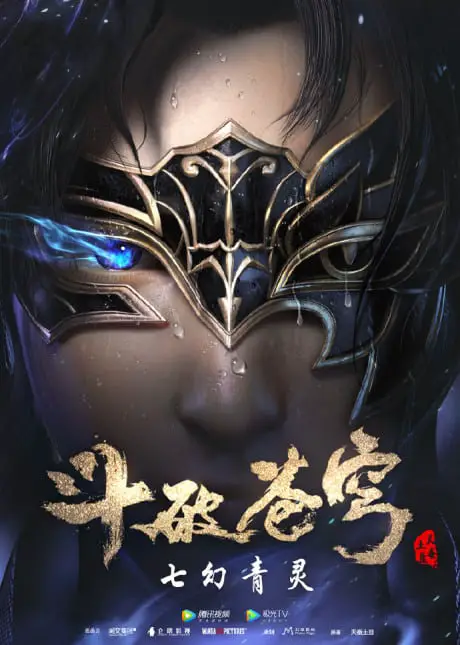 Battle Through the Heavens
Doupo Cangqiong | I think we can't just talk about Soul Land without thinking about Battle Through the Heavens. Both donghua are in 3D and premiered almost at the same time. They both have an OP MC, gifted with genius talents, awesome bloodline, and worked their way from the bottom to the top through hard work and their brilliance. In the end, both donghua focuses on protecting their loved ones while steadily chasing the strength they need to achieve it.
Read: Anime Like Battle Through the Heavens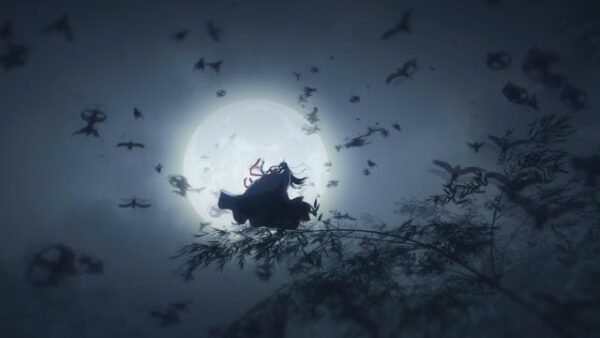 Grandmaster of Demonic Cultivation
Mo Dao Zu Shi | Alright, so both Chinese anime have OP MC, they are both given a second chance in life through being reincarnated in the case of Tang San and transmigrated in the case of Wei Wuxian. Grandmaster of Demonic Cultivation just like Soul Land is also a donghua about cultivation but it delves more into the xinxia aspect rather than xuanhuan (which involved Western elements). This one however focuses on solving a mystery and putting the conspirator behind the series of incidents to light in the name of justice and truth.
Read: Grandmaster of Demonic Cultivation Season 3 Updates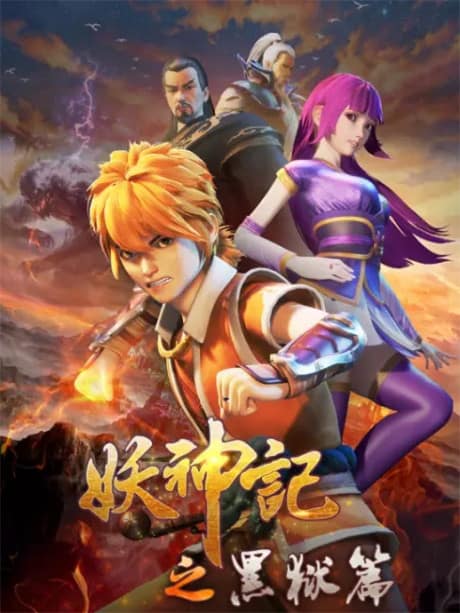 Tales of Demons and Gods
Yao Shen Ji | Yes, we had another MC here who is OP, someone who can be considered a god but he also met his demise. While Tang San reincarnated as a new being with his previous memories intact, the MC from Tales of Demons and Gods returned to his teenage self where he's still a novice in cultivation. Good thing, he also had his memories intact and he'll use his knowledge accumulated from his previous life to save the people whom he holds dear.
Read: Top Chinese 3D Anime to Add in Your Watchlist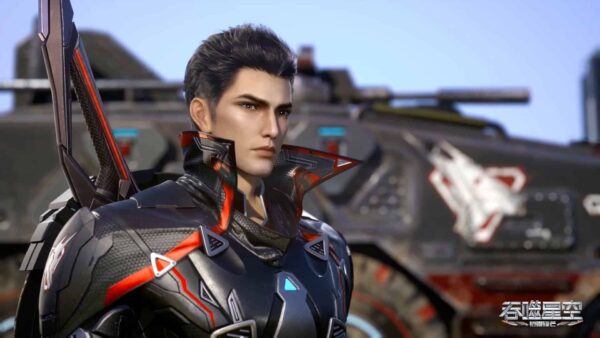 Swallowed Star
Tunshi Xingkong | Another 3D donghua from Sparkly Key Animation, the same studio as Soul Land, and this is in collaboration with a British studio. It was adapted from a xinxia novel by I Eat Tomatoes and had a futuristic and post-apocalyptic cultivation setting. It has quite a resemblance with Soul Land in terms of the MC's desire to protect the people he loves and respected, and also deals with fighting envious eyes and assaulting monsters.
Read: My First Impression of Chinese anime Swallowed Star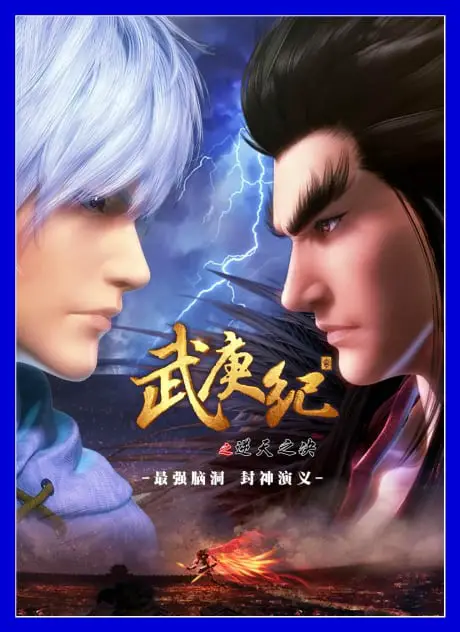 The Legend and the Hero
Wu Geng Ji | Yeah, we have another donghua from Sparkly Key Animation here and this is an exciting story of perseverance and redemption, with transmigration cliche and the typical story of rising to the top through cultivation.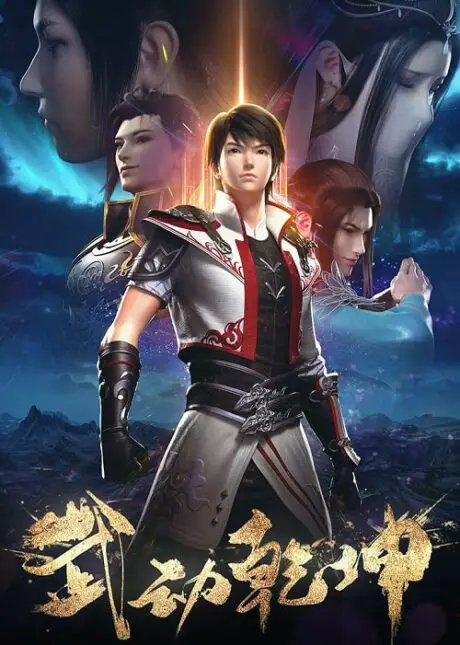 Martial Universe
Wu Dong Qian Kun | Here's another donghua adapted from a novel written by Tian Can Tu Dou (Heavenly Silkworm Potato) who also wrote Battle Through the Heavens. It has the usual set of family drama from the MC and his family getting insulted, humiliated then slowly gets stronger as he awakened his potential. This has the same formula as Battle Through the Heavens, Soul Land, and Stellar Transformations.
Read: Martial Universe Season 3 Updates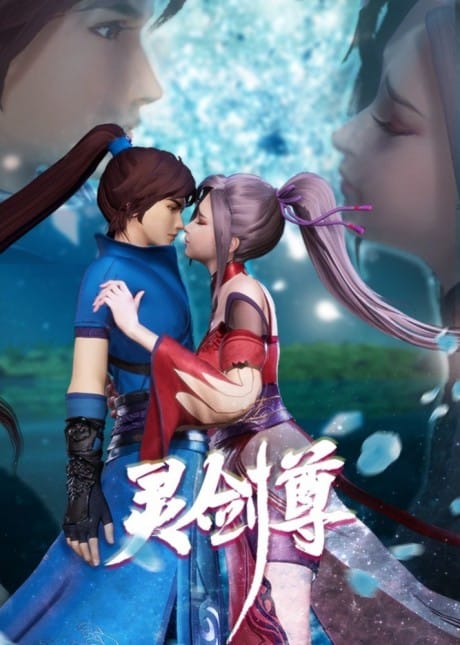 Spirit Sword Sovereign
Ling Jian Zun | Here's another donghua with a similar story to almost every series in this list. Both Soul Land and Spirit Sword Sovereign revolve their cultivation through soul spirits, and both MC had the worst or ordinary soul spirits which hinders their cultivation, thus often gets them insulted too. Just like Soul Land and Tales of Demons and Gods, Spirit Sword Sovereign had its MC died and reincarnated too with his memories intact and thus, start his new journey to raise to the top.
Stellar Transformations
Xing Cheng Bian | One of my favorite xinxia from this list, it is another story from bottom to the top of the cultivation world despite the unfortunate fact of having no aptitude, thus our MC, Qin Yu relies on external force to cultivate his power. It has the same formula as Battle Through the Heavens and Martial Universe, and the same dramatic appeal as Soul Land.
Related Post: Top Donghua Like Stellar Transformations
Martial Master
Wu Shen Zhuzai | There's a lot of elements in this cultivation donghua that it shares with Soul Land including martial arts, xinxia, demons, spiritual entities, and many more. The MC went on an unfortunate fate as he was betrayed by his friends, he was reincarnated 300 years later and began building his reputation once again through vengeance and blood.
Related Post: Top 10 Donghua Like Martial Master (The God of War Dominates)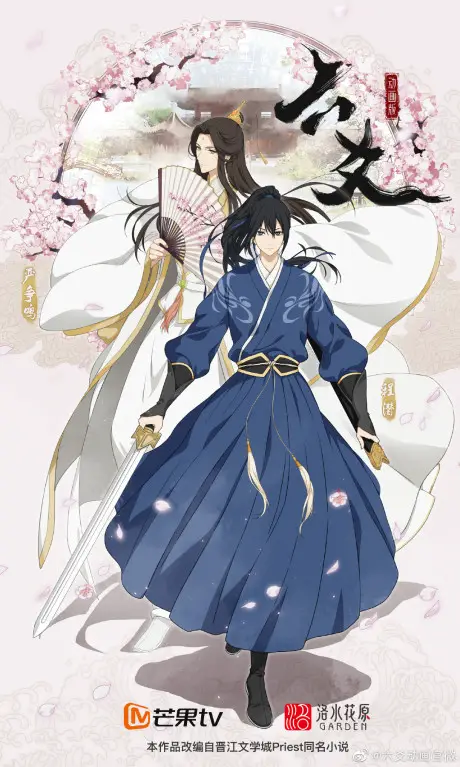 Liu Yao: The Revitalization of Fuyao Sect
Liu Yao | Just like how Tang San built the reputation of his former sect anew from his past life, the Tang Sect, Liu Yao as a Chinese anime will also follow the same pattern. Furthermore, it'll be an exciting and hilarious adventure like the one who revitalizes his sect is a troublemaker. Now, if that plot seems familiar, you might be getting another story like A Will Eternal and Grandmaster of Demonic Cultivation with Soul Land's elements embedded in its narrative through this donghua. It's also a BL donghua adapted from a novel written by Priest.
Further Recommendations
We also have here some more Chinese anime like Soul Land that I think fans should also give a go, especially if they are fans of the xinxia setting:
Star Martial God Technique
A Will Eternal
Peerless Martial Spirit
I Am the Great God
One Step Forward Freedom
Snow Eagle Lord
Throne of Seal
Land of Miracles
Magic Chef of Ice and Fire
Immortality
Make Money to be King
So, these are all the donghua that we can recommend for the fans of Soul Land to check. Are there some more titles that you would like to be included in this list? Which of these Chinese anime had you seen already? Drop your comments below to let us know.
Related Post: What are the best Chinese web novels along with Soul Land?
You might also like:
Last Updated on September 18, 2022 by Yu Alexius