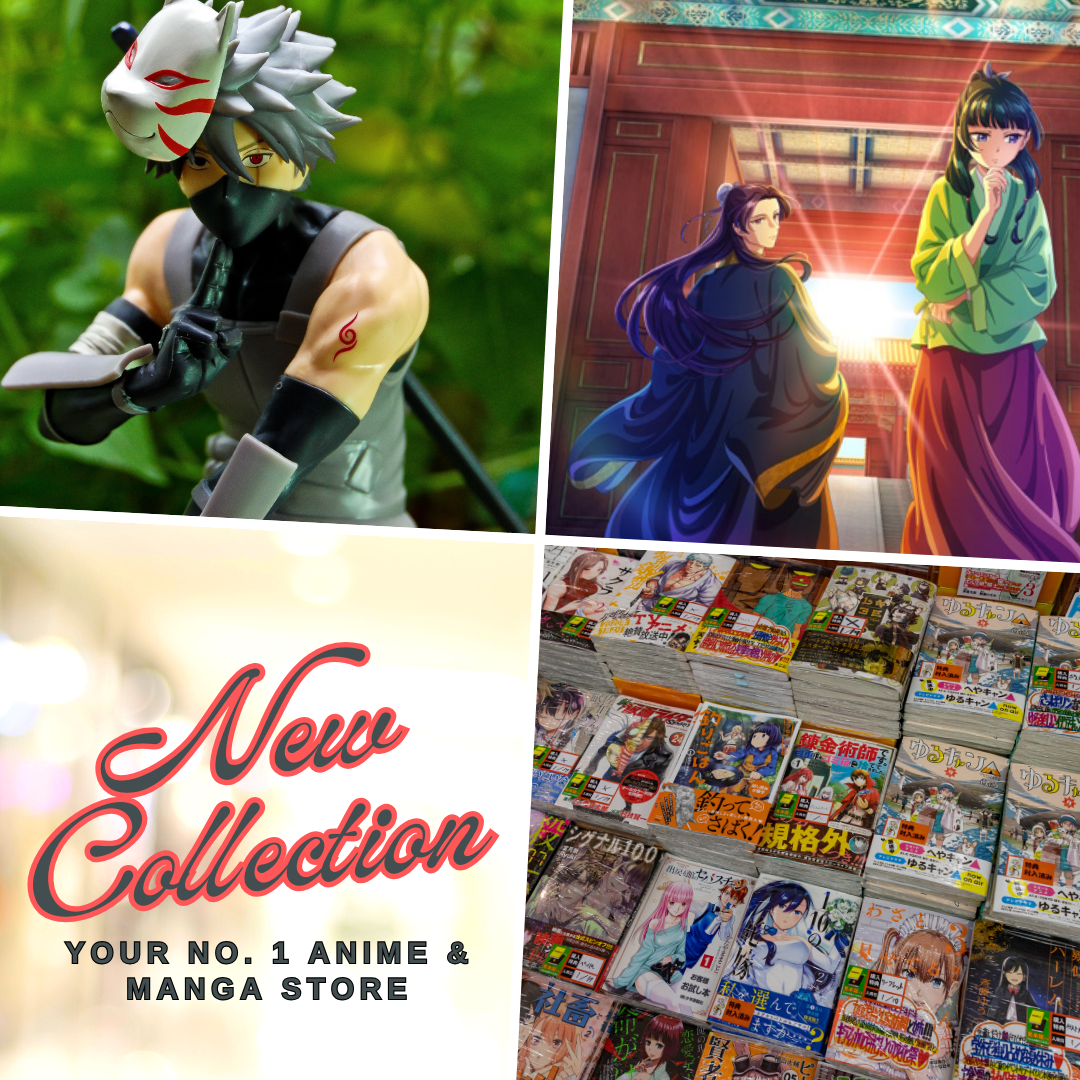 Yaoi, boys-love, danmei, gay, or whatever terms we can associate with the delicate relationship between men in anime had been a taboo for some fans but a blessing to others. As a gay guy and as an anime fan who explores Chinese animation, I'd love to share some of the well-known boys-love Chinese anime that yaoi fans or fujoshi can watch at their heart's content.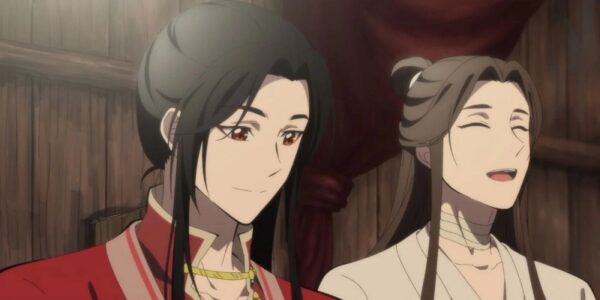 This is a sensitive topic for some, even fans of Japanese animation still have that boundary set between yaoi anime and the other genres. So, such is the case too even in Chinese animation where censorship is rampant. To a culture where LGBT issues are still not openly accepted in the public, it is amazing that the boys-love story still thrives.
What's even more amazing is that I hadn't seen so many haters of Chinese bl anime or danmei among its local audiences compared to the Japanese animation where yaoi anime are often subject to the scrutiny of the highly masculine shounen-genre fans that is dominating the anime community in terms of numbers. So far, I only see love and support for boys-love donghua on the internet from donghua fans both local and international.
Top Chinese BL Anime List
As I have mentioned, I would love to share a list of boys-love Chinese anime for the yaoi fans to add to their plan-to-watch anime list or even to those who are simply fond of it or can tolerate it. However, if you don't want to watch donghua and prefer to watch anime, then you can check my previous post on LGBT-themed Anime Recommendations where I have listed both yaoi and yuri anime.
Related Post: 25 of the Best Yaoi and BL Anime Series & Movies Recommendations
Grandmaster of Demonic Cultivation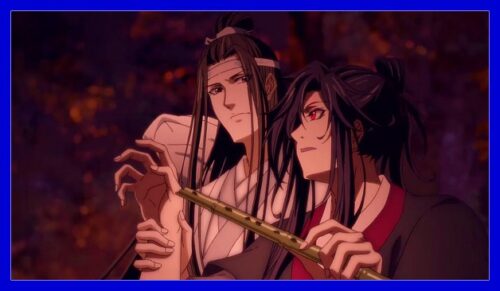 Mo Dao Zu Shi or also known as The Founder of Diabolism is the first Chinese anime with a boys-love element that I first watched. The truth is, people might not easily identify that it is a boys-love story because the major element that played in this donghua is the cultivation theme which is common in Chinese anime.
Tian Guan Ci Fu or Heaven Official's Blessing is next on our list. In fact, this is a sister of Mo Dao Zu Shi because both series are adapted from a danmei novel by the same author. Furthermore, the next donghua in this list is also based on another work of the same author. You might be wondering who is this author who can work on such a great danmei (boys-love) story. The name is Mo Xiang Tong Xiu, we as fans simply refer to her as MXTX. Here's some trivia, Heaven Official's Blessing is the first Chinese anime to be simulcast on Funimation, and it was also released on Netflix and Amazon Prime.
Read: Heaven Official's Blessing Gets Japanese Dub Starring Hiroshi Kamiya and Jun Fukuyama
So, what's with Heaven Official's Blessing? Romantically speaking, I prefer this one because the chemistry of the main characters – Xie Lian and Hua Cheng are undeniably extraordinary and beyond comprehension, that is what I can feel based on watching the donghua. The story shares similar elements with Mo Dao Zu Shi but tackles it differently. It has cultivation, martial arts, reincarnation, demon-slaying cliche, exorcism, and many more but Heaven Official's Blessing has its own unique appeal that I can't even fully explain but I can feel it. You can read Heaven Official's Blessing synopsis and story in our review here.
Scumbag System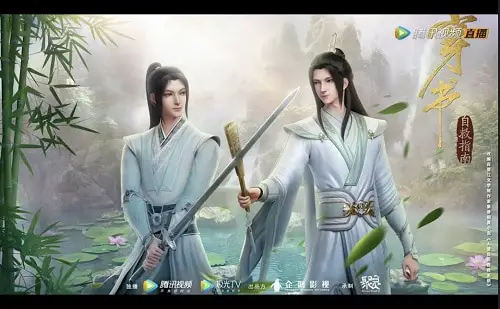 The third donghua that is based on the work of Mo Xiang Tong Xiu is the Scumbag System and has the element that many of you might be quite familiar with – isekai. Yeah, we have transmigration or isekai element in this Chinese anime. Just like our typical isekai anime, Scumbag System transported its main character from the real world inside a game that he blatantly insulted. So, he possessed the villain in the game, and knowing how that character's demise will be, he dared to challenge the system and destiny itself to avoid the imminent unfortunate event that will befall him.
Just like the other two that I had mentioned above, Scumbag System also has a cultivation-themed story but it shares a lot of similarities with cultivation donghua such as A Mortal's Journey to Immortality, A Will Eternal, and Martial Universe. What sets it apart from the average cultivation donghua? It's a boys-love story in the making. Furthermore, Scumbag System is a 3D Chinese anime while Mo Dao Zu Shi and Heaven Official's Blessing are 2D donghua.
Jie Yao or Antidote is like our typical boys-love anime but played its card pretty well and delivered a satisfying story from start to end. We have a runaway rich kid and a gangster winning our hearts over with their great chemistry and heartwarming story. So why is it called Antidote or The Cure? It's because both main characters are there to help each other with their own personal struggles as they deal with their own demons. Each one of them is there to help one another surpass their trial and dilemma.
If you wish to know more about Antidote, you can check my review but beware of the spoilers: Chinese Anime Review: Antidote (2020)
Tian Bao Fuyao Lu or The Legend of Exorcism is another enticing boys-love Chinese anime with good action and an interesting plot. It has the elements of cultivation, exorcism, and political conspiracy. It is another 3D donghua and animated by Sparkly Key Animation, the studio behind some of the most popular donghua such as Soul Land and Wu Gengji. If you wish to watch the series, Legend of Exorcism is one of the latest Chinese anime on Netflix archives right now.
Read: Top Recommended Anime Like Legend of Exorcism, Legend of Exorcism Season 2 Updates
The Emperor's Strategy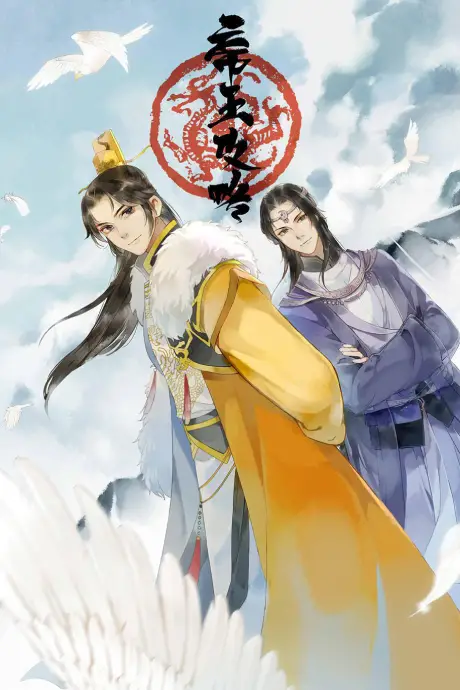 One of my personal favorites during my early days as a donghua viewer. The Emperor's Strategy may have a subtle animation yet a beautifully threaded story with absolutely gorgeous visuals and main characters with a delicate and affectionate relationship. If there's anything that made this donghua a special BL is the fact that the two main characters share a plain yet intimate friendship which reminds me a bit of Xie Lian and Hua Cheng from Heaven Official's Blessing. If you're up for a good ride with actions and political struggles, this bl donghua is definitely for you.
Spiritpact
I first heard of this series when it got a Japanese dubbed release. It has the usual same old antics as any supernatural and exorcism anime out there but it thrives more in the delicate relationship of the main characters and the pact that binds them together. The whole experience of watching it is filled with dramatic scenes that might break your heart, adorable moments, and occasional fights involving exorcism and occultism. Spiritpact is only one of the few Chinese anime that you can watch on Crunchyroll.
Thousand Autumns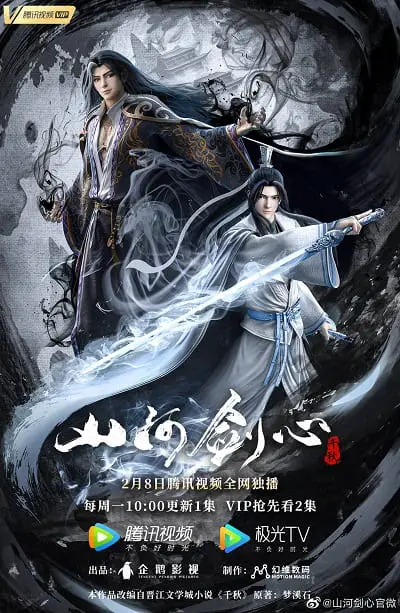 Also known as Qian Qiu or Shan He Jian Xin, this new donghua had recently started airing last February of 2021 and had been a new favorite of many danmei fans. I like the animation quality here and the fight scenes, truly show how good Motion Magic is in animating 3D donghua fights like what they did with Martial Universe and Battle Through the Heavens. Albeit the closest resemblance, I could have with Thousand Autumns is the similar vibes I am getting from it when I first watched The Scumbag System. Nevertheless, it is now taking its path, and every step just becoming more intimate and complicated. Its sequel, Thousand Autumns Season 2 is one of our top upcoming BL Chinese anime from Tencent's 2022-2023 lineup.
Drowning Sorrows in Raging Fire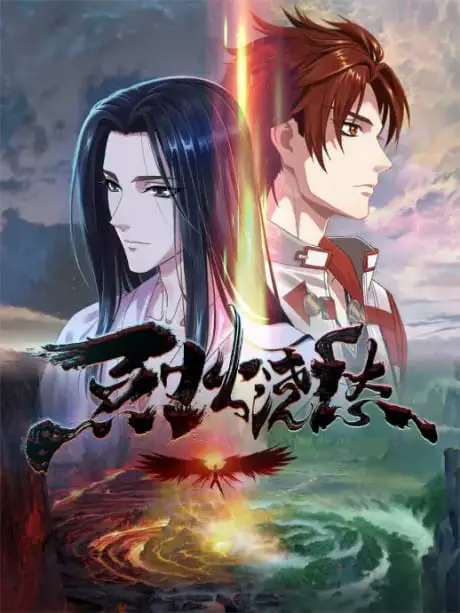 Lie Huo Jiao Chou | From a Chinese BL novel written by Priest, Drowning Sorrows in Raging Fire is a stunning combination of urban-fantasy and Chinese mythological elements that revolves around the special bonds between two men who have to work together despite their differences. It has the right amount of drama and action, and definitely tons of good and hilarious moments that features the chemistry of the main characters.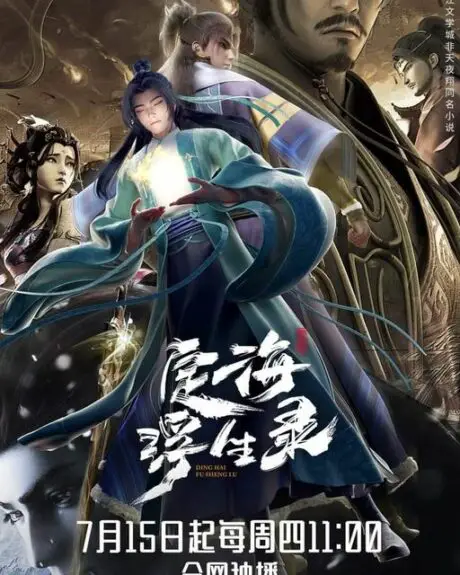 Dinghai Fusheng Records | The prequel to Legend of Exorcism (Tian Bao Fuyao Lu) which took place over 500 years before the start of the story in the sequel series. Dinghai Fusheng Records involves magic and every element of a Chinese wuxia and supernatural donghua. There are demons and zombies, but above everything else, there are also handsome men and the exciting politics of Ancient China.
Further Recommendations [NEW UPDATES]
There are some more Chinese BL donghua or just pure bromance as follows: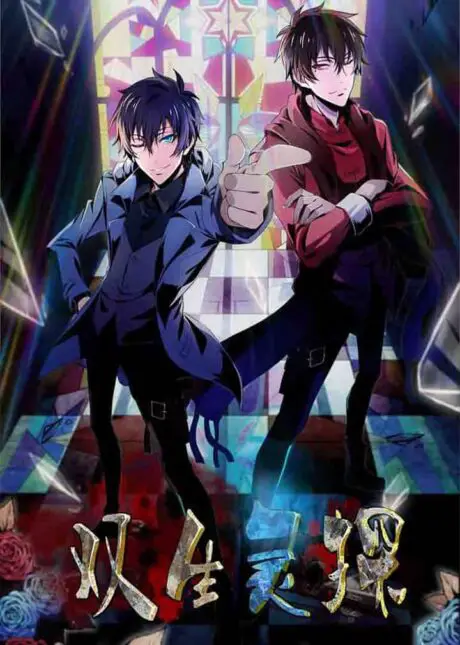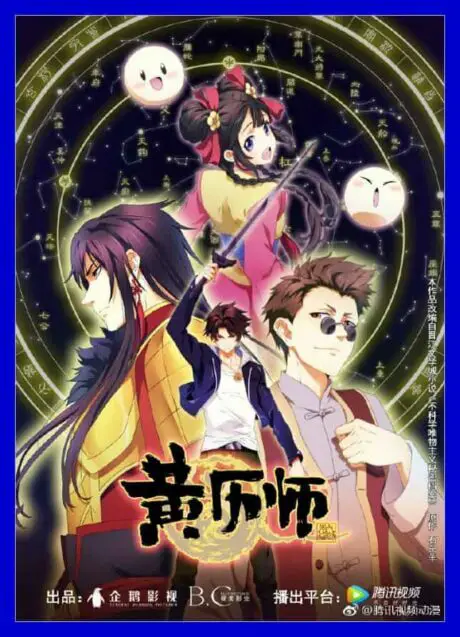 Ming Wang Huan Shi Lu
You Yao (Are You OK?)
The Young Brewmaster's Adventure (strong bromance vibe)
Upcoming BL Donghua
Here I have listed the upcoming Chinese anime with BL elements that we should all look forward too in the future:
Aoao Dai Bu (Dragon in Distress)
Silent House
What About Reading Yaoi or BL Manhua?
If you had watched all of these donghua and you want more BL stories yet from another medium aside from the novel, then why not check out its manhua counterparts? Some of these donghua were also adapted into manhua with the popular titles having been Grandmaster of Demonic Cultivation and Heaven Official's Blessing. If reading manhua is your thing, then I'll gladly recommend checking the Yaoi or BL catalogs of Bilibili Comics where you can read them legally and for free.
So these are all the top boys-love Chinese anime that I can recommend so far. I shall update this list every time I discover some more interesting donghua out there. Have you guys watched any of the series I mentioned above? If yes, please let me know your thoughts about them. If not, you guys have to see them. Are you navigating Chinese animation? Here's our post about where you can watch them: How to Watch Chinese Anime Online? Furthermore, if you wish to get a copy of some of these donghua in different forms – may it be the animation, the novel, or the manhua, you can shop and order it online through our partners. Check our shopping page here.
Last Updated on March 8, 2023 by Yu Alexius