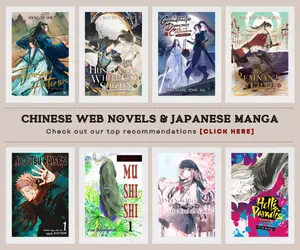 A fusion of Link Click and Silent Reading, that's what this new Chinese BL anime seems to deliver on the surface, Defective Lovers or also known as Daihao Kuangxin is one of Tencent's upcoming donghua which was categorized under the group of Youthful Dreams alongside with Warm Sun, Left-Hand Layup!, Sweet Bite Marks, AWM: PUBG Mobile, and So Pure , So Flirtatious as part their future lineup of Chinese animation.
The drama and mystery will come together in the Defective Lovers as we follow the adventure of two hot and handsome men, as they work together yet things won't be easy for them as they also struggle to keep their teamwork at its peak due to their differences.
Defective Lovers (Daihai: Kuangxin) Donghua Announcement
The police and detective story will remind you of many BL anime out there that revolves around tough men being tough with each other while also being intimate as they pursue their own personal agenda.
The Defective Lovers is one of the previously announced new donghua from Tencent as part of their 2021-2022 Chinese anime lineup during their annual event that took place on August 8, 2021.
The upcoming donghua is adapted from a Chinese BL manhua called Bu Jianquan Guanxi, which is also known by various names such as Unsound Relationship, Imperfect Relationship, Defective Lovers – which refers to a rather peculiar duo that will drive us around and navigate the narrative of its plot.
Synopsis
The short-tempered captain of the criminal brigade, Qian Cuo, and the sophisticated cold-blooded detective, Teng Ruiyu, had been partners in breaking countless queer cases. But two years ago, they were involved in serial crimes related to soothsaying art…

Source: WeComics
Quite similar to those anime and donghua with supernatural plot and elements of cult and crime-mystery such as Link Click, Drowning Sorrows in Raging Fire, Silent Reading, Midnight Occult Investigation, Twin Spirit Detectives, and The Night Beyond the Tricornered Window.
The manhua where the story had been adapted from is written and illustrated by Qiyan and Dengsha, and first published in February of 2020. The story involves a great combination of comedy, mystery, drama and supernatural elements.
Nonetheless, fans can expect that it will be a story driven by its plot instead of a fanservice or BL-baiting as it'll revolved around the crime and mysteries indicated in the story with a bit of BL elements whenever its needed.
If you wish to read the manhua, it's available in English on WeComics app: Defective Lovers by Xiyan and Dengsa
Animation Studio & Release Date
The Defective Lovers donghua adaptation is being handled by Foch, the studio behind popular series such as Stellar Transformations, Full-Time Magister, and Perfect World. Serving as producers are Tencent Animation & Comics, and Tencent Penguin Pictures.
The release date for the donghua hasn't been revealed yet, however, it is listed as part of the upcoming lineup of Chinese anime from Tencent, therefore, we can all expect that it might premiere either this 2022 or sometime in 2023.
Last Updated on October 8, 2022 by Yu Alexius