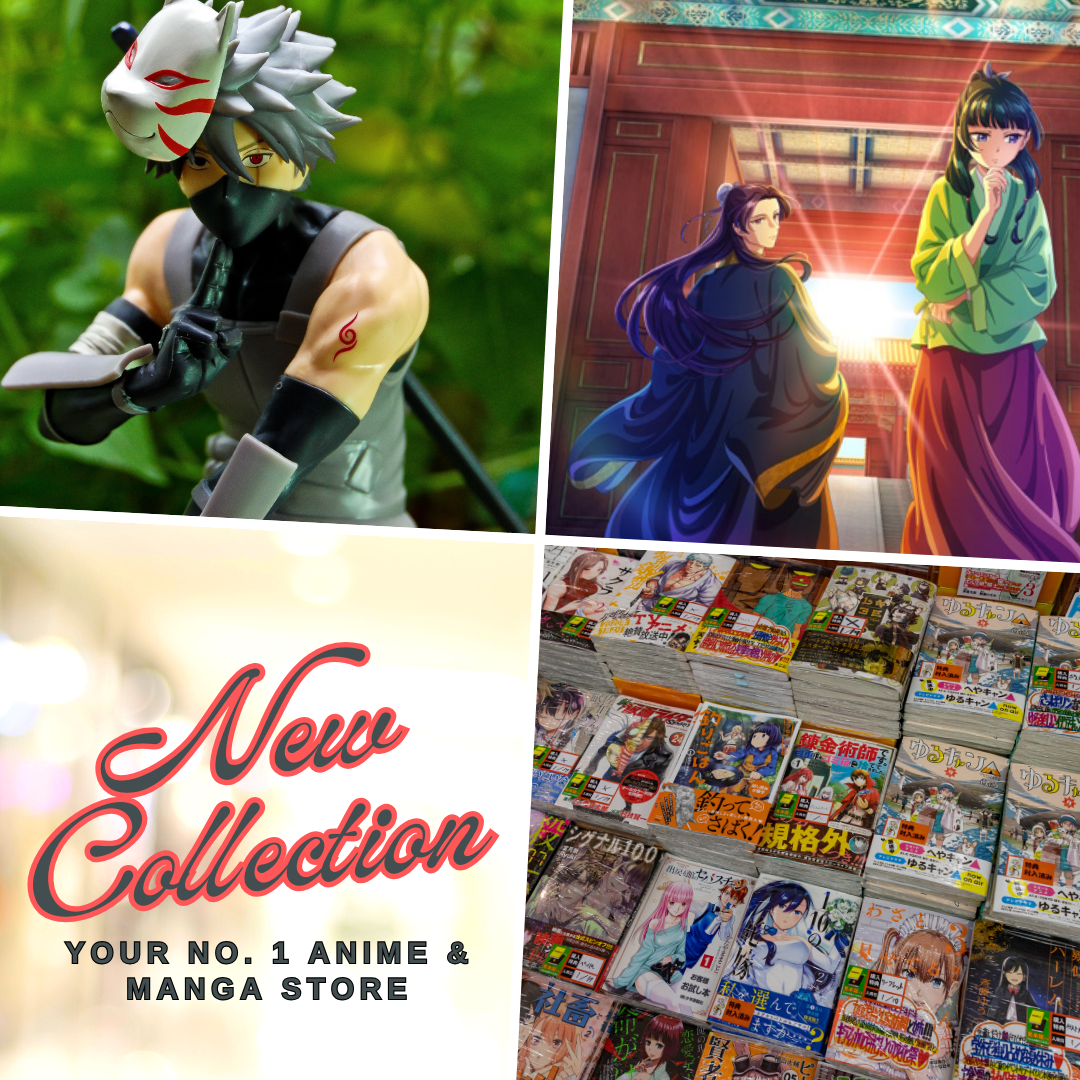 As a gay guy, I am always critical when it comes to anime that tackles LGBT-themed stories because this matter is purely sensitive in various ways, and I am personally strict with the portrayal of this kind of story. However, whenever I found some precious gems of LGBT-themed anime, most especially if it's yaoi or shounen-ai, I felt like it resonated with me for various reasons, it might be purely relatable, or filled with so much substance and deep.
Every time I get to enjoy a great gay anime or even a lesbian story, or anything in the LGBT circle, I always get fascinated and ended up looking for some more recommendations. I have to admit, I am having a hard time looking for decent recommendations since there are only a few LGBT anime out there with real sense, and most that we had out there plays a minor part in the plot of the whole story, or simply made of fanservice which I am not fond of. In line with this, I would like to share this list of LBGT-themed anime as a recommendation for my fellow fans out there. I do hope that I might be able to suggest some hidden gems that you guys will find interesting and worth watching. Nonetheless, I am pretty pleased with the following anime titles, so let's start our list.
Celebrate Diversity with These 13 LGBT Anime Gems
Related Post: Find Your Next Favorite Yaoi and BL Anime with These Top Picks
Wandering Son
Here's an anime that revolves around sensitive yet relevant issues. It tackles various topics about gender identity, cross-dressing, teenage romance, and a whole lot more than almost every teenager who is who experiences a gender identity crisis will relate to. At first, it looks like a complicated story of teenagers with so many issues but it is an intricate story of finding oneself, setting goals and dreams, coming to terms with one's self and identity, building bridges with the people around you and it teaches us how importance tolerances are. In the end, it's a worth-watching story and I felt like I did have a flashback of my teenage years come rushing down on me while watching it. Wandering Son is my best LGBT-themed anime so far, and I am glad that AIC did a beautiful adaptation of it.
Yuri on Ice!
Beyond its stunning ice skating routines and breathtaking animation, this anime offers a captivating mix of romance, competition, and inspiration. Produced by MAPPA in 2015, this anime resonated with LGBT enthusiasts in the anime community, who wholeheartedly cheered for its message of love and acceptance. It's no wonder that this precious gem became a hit during its run.
The Case Files of Jeweler Richard
This 2020 anime is smooth and relaxing on the surface but behind that, there are so many signals showing that there's more to it than what meets the eye. We have a gorgeous blond main character who is intelligent, classy, and knows his act very well. He was paired with the naive yet innocent heart that makes the anime an intriguing story. This was animated by studio Shuka, best known for animating the 5th and 6th seasons of Natsume's Book of Friends.
Sweet Blue Flowers
In my opinion, Sweet Blue Flowers stands out as one of the top yuri anime in existence. The anime centers around two childhood friends who reunite later on in their lives, a common plotline in many stories. However, Sweet Blue Flowers tells this story with intricate beauty, exploring the nuances of friendship and delving into important societal issues with a deft hand. J.C. Staff did a masterful job animating this work of art, which first aired in 2009.
given
Here's one of the most dramatic gay anime that I had ever seen and it has so many reasons why fans should fall in love with it. It's a well-written complex story, it has many aspects to which gay or bisexual people nowadays could relate themselves, it explore a lot of issues, it has handsome boys, it has boyband, and the music is pretty good. As a gay guy, given along with Wandering Son were the best LGBT-themed anime that I had seen so far, at least given its drama and face value that truly captivated me. The anime is adapted from Natsuki Kizu's manga and animated by Lerche.
Adachi and Shimamura
This 2020 anime is a work from Tezuka Productions and one of the most enticing titles I had this year. It has innocent and naive storytelling but is filled with curiosity and spice up by an alien girl who somehow annoys the fans but I think we can still tolerate her. It's a cute story and it's the yuri anime that I want to have as the last title to watch when watching a heavily dramatic story. It was adapted from the light novel by author Hitomi Iruma.
Bloom Into You
Adapted from Nio Nakatani's manga of the same title, Bloom Into You had been one of the best yuri anime in recent years in my opinion. It follows the story of two girls who find refuge in each other after thinking that they may have shared similar tales to tell. It's quite simple but also complicated but it has been an amazing coming-of-age story that I think anime fans who are mature enough should watch.
Citrus
People may hate it or not for many reasons, but Citrus aside from having been one of the most controversial anime in recent years, it was a yuri anime that explores a lot of things, it helps us understand how a member of the LGBT community feels to a certain degree. There are a lot of fanservice and kissing scenes in this anime, so I might warn you guys if you're not into this kind of stuff. Passione animated Citrus in 2018.
Classmates / Doukyosei
This 2016 anime film is a fantastic yaoi story to follow. Just like its title suggests, it follows two people in the same class, both with different personalities but eventually collide, and a complex yet beautiful friendship buds. Furthermore, A-1 Pictures did a beautiful adaptation of this novel which was written by Asumiko Nakamura.
Whispered Words
Here's another yuri anime about youthful hearts that openly tackles homosexual relationships with young girls. It bravely explores the lesbian relationship among younger people to which many might relate themselves. It was adapted from the manga by Takashi Ikeda and animated by AIC in 2009.
Liz and the Blue Bird
A touching story of friendship and genuine care, Liz and the Blue Bird is an inspiring film that gives us a mild yuri story and it's all worth it. The film is entertaining, and dramatic, with interesting lessons to learn from and what's even more amazing is that it was beautifully animated by Kyoto Animation which makes the whole experience a breathtaking one.
Banana Fish
This is technically not promoted as a gay anime series but we all know deep inside that the main characters both love each other – it's beyond friendship, it's beyond brotherly love. This is also the most action-packed and brilliantly animated title in this list, a story involving the mafia, gangsters, drugs, and many more in the underworld while we also have a pure and innocent soul who got entangled with it. This is a rather complex yet told in an interesting narrative that could put so many action movies out there to shame. The characters are great which could make the fans invested in them and wants to see their journey through to the end, no matter how bittersweet this anime is, Banana Fish is a classic in the making. This is the 2nd entry of studio MAPPA in our list.
Twittering Birds Never Fly
Alright, here's another mafia gay story, and my experience watching this surprised me big time. I have nonchalantly checked it without reading the synopsis and I was shocked by its fanservice but it's amazing to see that there's more to its story than what meets the eye. Technically, it's a yaoi anime but it's also a gangster one and I think fans of Banana Fish will surely enjoy watching this one. Twittering Birds Never Fly is based on a manga by Kou Yoneda and animated by GRIZZLY.
If you wish to watch more yaoi or boys-love anime, then I would like to suggest checking out our donghua recommendation list: 8 of the best BL Chinese anime (danmei) for yaoi fans to check.
Last Updated on March 16, 2023 by Yu Alexius