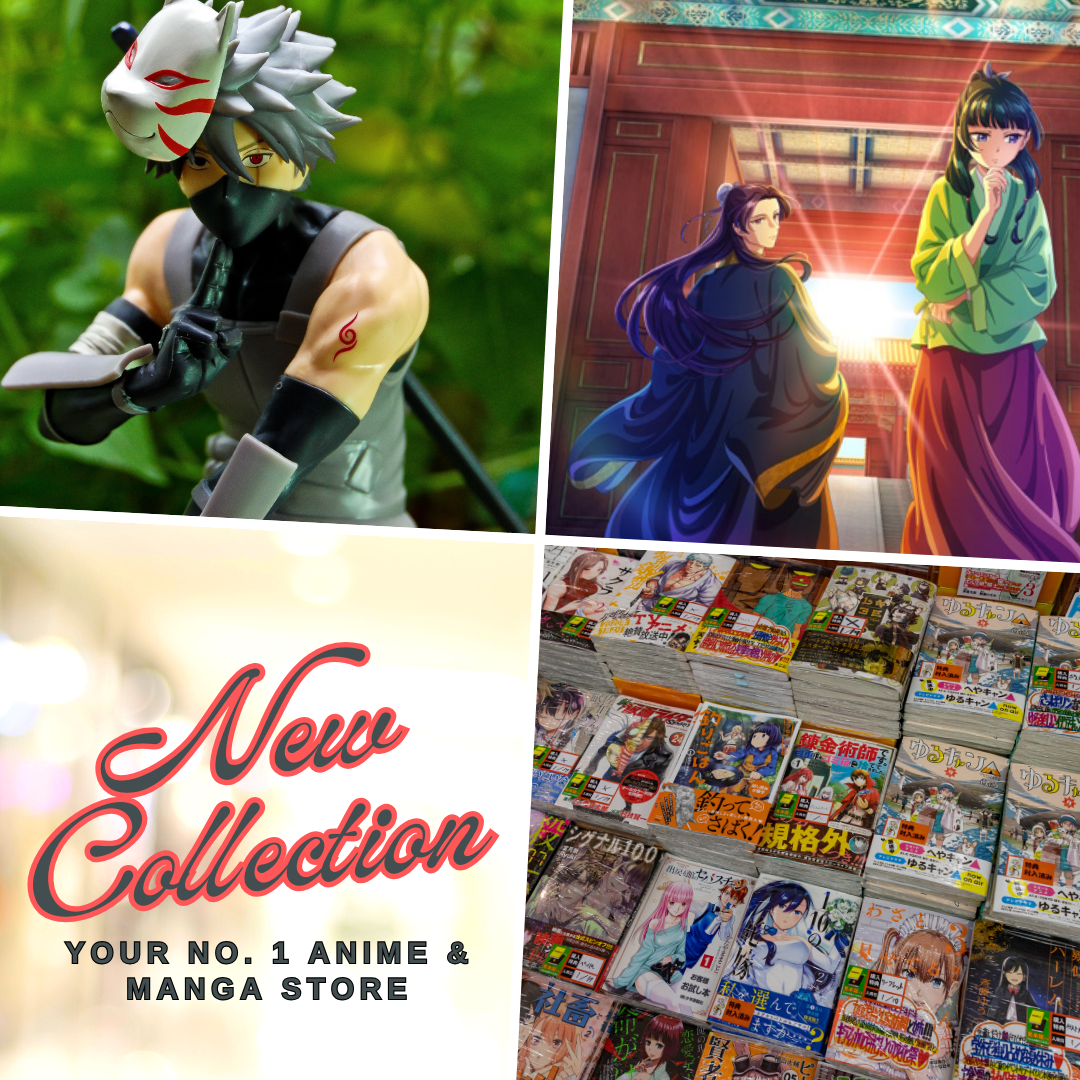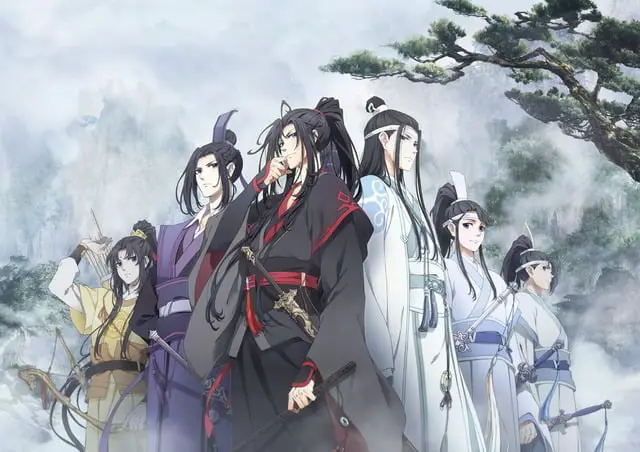 Wei Wuxian and Lan Wangji are coming back in 2021 for Mo Dao Zu Shi Season 3 and I am sure that I am not the only one who is excited to see them once again after the conclusion of its 2nd season last 2019. The upcoming 3rd season of the popular donghua is among the most anticipated Chinese anime in 2021, all thanks to the fact that it is considered by many as the best donghua in recent years and the popularity of its live-action adaptation – The Untamed.
Mo Dao Zu Shi Season 3 Poster
Here, we have the key visual for Mo Dao Zu Shi Season 3 which has been revealed during the 2020 Tencent Video Animation Conference Event that took place last August 8. We have Wei Wuxian and Lan Wangji highlighted in the poster with various characters shown as a silhouette.
Many fans are looking forward to Mo Dao Zu Shi Season 3 because it will be the final installment of the donghua according to some fans. Furthermore, it will also bring the story to its climax where some of the major events from the novel took place. Among the highlights of the upcoming season of the donghua are the introductions of new characters that we might love or hate.
Animation Studio, Release Date, and Trailer
The release date for Mo Dao Zu Shi Season 3 is scheduled on August 7, 2021 at 12:00 PM on Tencent and WeTV. B.CMAY Pictures is also returning to animate the donghua with Tencent Penguin Pictures as its major producer and distributor.
Official Trailer
Just in time with Lan Wangji's birthday – January 23, the first trailer for Mo Dao Zu Shi Season 3 was unveiled as shown below.
Character Posters
The official Weibo account of Mo Dao Zu Shi also unveiled new posters for several characters from the donghua that we should look forward to as shown below.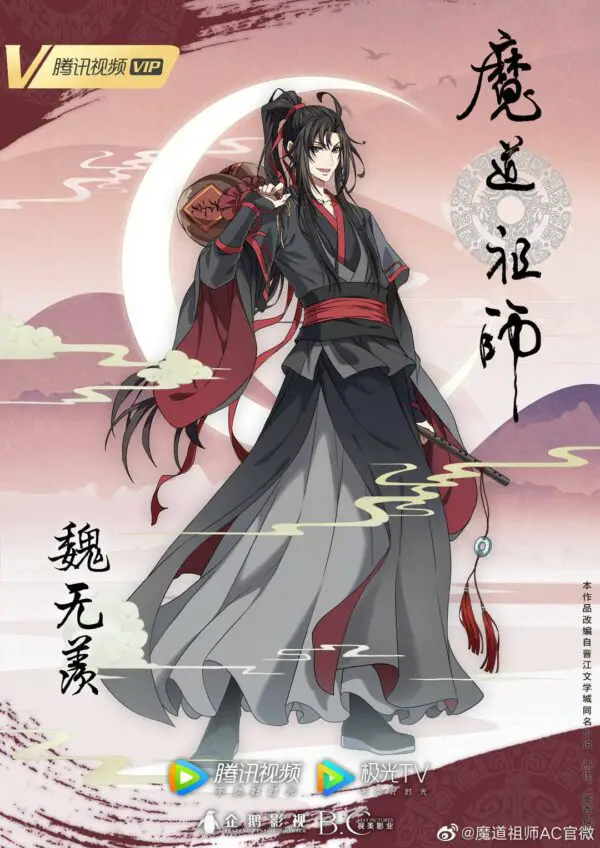 Character posters via: @cuchallain on Twitter, Mo Dao Zu Shi Weibo page
Overview
Mo Dao Zu Shi or Grandmaster of Demonic Cultivation is my best Chinese anime of 2018 and had always been among the most popular and well-received works of animation from China. It was based on a danmei novel of the same name by author Mo Xiang Tong Xiu, a name that is familiar to many fans of danmei (boys-love) novels and donghua. Aside from writing Mo Dao Zu Shi, she also wrote Heaven Official's Blessing (which inspired the 2020's most popular donghua of the same name), and The Scumbag System (another 2020 donghua).
Synopsis
As the grandmaster of demonic cultivation, Wei Wuxian roamed the world, hated by millions for committing acts of necromancy. Overthrown by the powerful clans he had attempted to subjugate, Wei Wuxian is supposedly killed by his shidi in order to save the cultivation world.

Restored to life in the body of Mo Xuanyu, the local cut-sleeve lunatic, in order to exact revenge on his abusive relatives, Wei Wuxian quickly finds himself spiralling back into his old life when he's taken away by the cold-hearted, stern, and ultimately quite boring Lan Wangji – who might be harbouring warmer feelings than contempt. Perhaps of the…romantic kind?

But despite his new beginning, Wei Wuxian begins to unravel a decade and a half long mystery that is set to undo the very fabric of the cultivation world as they know it.

A mysterious, action-packed thriller of a ride, this is a journey you won't want to miss!

Via: Novel Updates
Mo Dao Zu Shi first premiered in July of 2018 from B.CMAY Pictures, the studio that gave us The King's Avatar Season 1, the series that converted me into a Chinese anime fan. The first season of Mo Dao Zu Shi had run for 15 episodes and had been a spectacular ride filled with action, drama, and comedy with lots of exorcisms and intense family drama.
Its second season premiered in August of 2019, however, it only has 8 episodes and brings the conclusion of the flashback chapters to the end. There, we had seen what happened in the past, how the Qishan Wen Clan went to extinction, the rise of the Jin Clan to prominence, and the reemergence of the Jiang Clan. We have also seen Wei Wuxian's effort to protect the last remnants of the Wen Clan albeit it's futile due to a terrible plot that leads to him revolting against his former allies.
Now, Mo Dao Zu Shi Season 3 is coming in 2021 and we are truly excited about what it has in store for all of us. To get more updates about it and other Chinese anime shows, you may subscribe to our newsletter so you'll have the latest news right in your inbox immediately.
References:
Anilist
Novel Updates
Tencent Penguin Pictures
BCMAY Pictures
Last Updated on November 9, 2022 by Yu Alexius