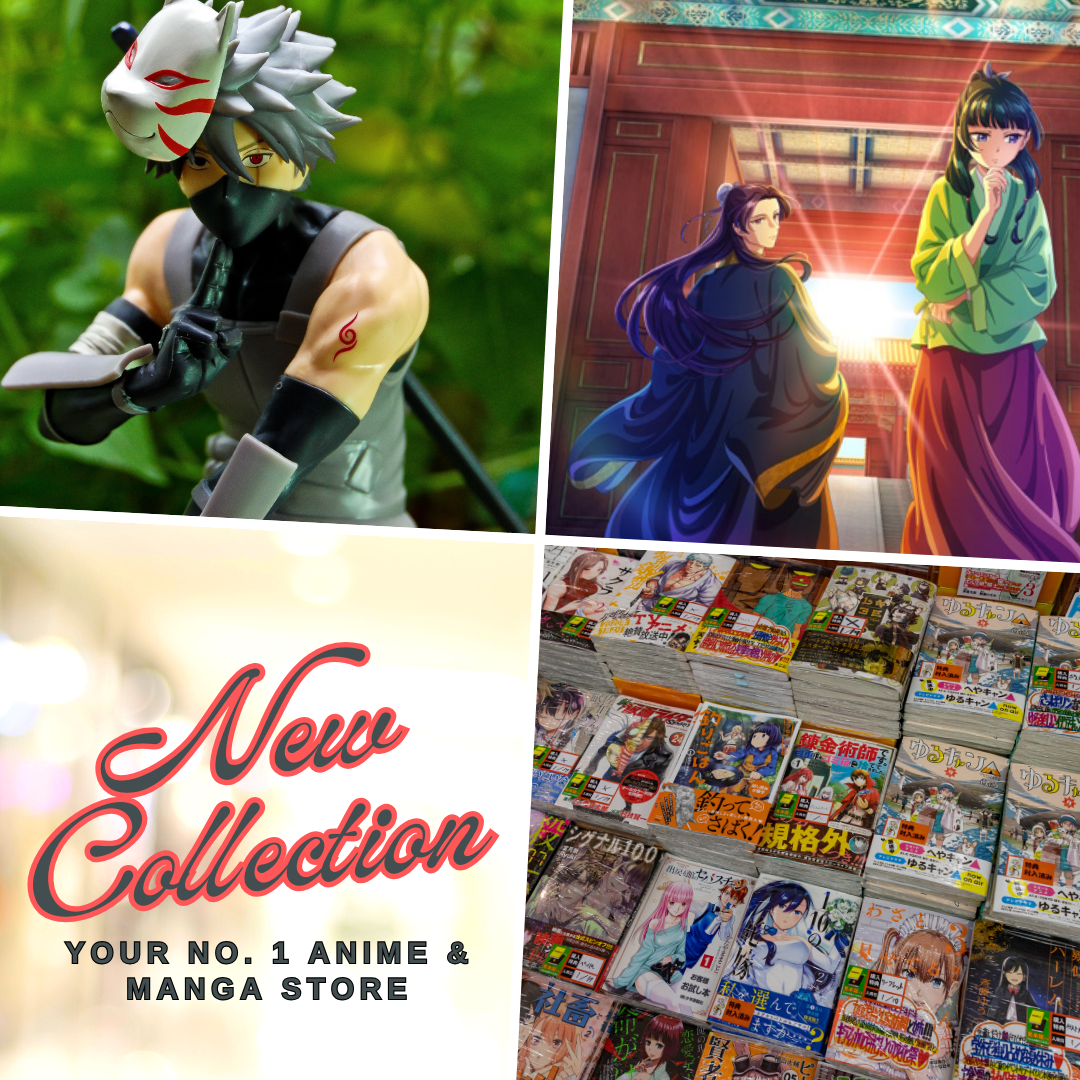 Fans of Mo Dao Zu Shi (Grandmaster of Demonic Cultivation) could actually rejoice this 2020 despite the 2021 schedule for the series' 3rdseason and there are various reasons why. First, we had Mo Dao Zu Shi Q, the chibi short-anime of the best donghua from 2018. Another reason is the donghua adaptation of Heaven Official's Blessing (another work from Mo Dao Zu Shi's author), and last but obviously not least is the Scumbag System donghua adaptation.
The Scumbag System or Scum Villain Self-Saving System (Chuan Shu Zijiu Zhinan) is an upcoming Chinese anime produced by Tencent Penguin Pictures and is one of the danmei (boys-love) trinity of novels from author MoXiang Tongxiu along with Mo Dao Zu Shi (Grandmaster of Demonic Cultivation) and Heaven Official's Blessing. These three novels had their respective donghua (Chinese anime) adaptations confirmed. Grandmaster of Demonic Cultivation was on the lead when Tencent Penguin Pictures and B.CMAY Pictures adapted it into a donghua in 2018 and gained a cult following throughout the years. Its 2nd season premiered in August 2019 and runs alongside its live-action adaptation The Untamed with Chinese actor Xiao Zhan portraying the main character Wei Wuxian.
The other two novels: Scum Villain Self-Saving System and Heaven Official's Blessing are slated to have their donghua adaptation release this 2020. However, they're from different production companies; Scumbag System is from Tencent while Heaven Official's Blessing is from bilibili.
In this post, I would like to share some basic information about Scumbag System that donghua viewers should know before delving into it. After all, many fans out there are crazily looking forward to seeing Scumbag System as soon as possible and we actually don't need to wait that long until its official release.
Scumbag System Donghua Release Date
In the recently concluded 2020 Tencent Video Animation Annual Conference, we finally get the answer to the question: When is the release of the Scum Villain Self-Saving System donghua adaptation? Guess what? It won't be that long since Scumbag System will be released on September 10, 2020, at Tencent Video. Hooray! I know you guys can't wait for Chuan Shu Zijiu Zhinan episode 1, so you better mark the date on your calendar.
Scumbag System Overview
The novel was written by MXTX (Moxiang Tongxiu) and it is a historical-drama transmigration story that may sound familiar but gets interesting later on. It tells the story of a guy who got transferred inside the story of a novel and ended up possessing the body of the villain, now he needs to find a way to avoid getting the disastrous ending that fell on the original villain. The story may sounds familiar, right? It actually reminded me of the Fushigi Yuugi plot and the 2020 spring anime My Next Life as a Villainess: All Routes Lead to Doom! However, Scumbag System will be more problematic than ever as the guy has to fight against fate itself, as the system of the story will limit his actions.
Scum Villain Self-Saving System is Moxiang Tongxiu's first novel and while its romance aspect was quite subpar, the story thrives in its fantastic humor and the isekai-cliche that every anime viewer could easily get familiar with. In the end, SVSS is an emotional roller coaster for the viewers and I do hope that people who will watch the donghua will have the same fun and experience as the readers.
Scumbag System Synopsis
This is a story of a guy who transmigrates into the scum villain of one of those harem xuanhuan/xianxia novels. The scum villain, Shen Qingqiu, is one of those looks-noble-but-is-actually-a-hypocrite types. Shen Qingqiu's disciple, Luo Binghe, is the main character of the novel who gradually turns darker as tragic events occur upon him. With the help of a very troll system, the new Shen Qingqiu tries to stay alive by staying on Luo Binghe's good side, as the original Shen Qingqiu treated Luo Binghe badly, thus receiving a horrifying ending. However, Shen Qingqiu's plan of staying alive is not as simple as it seems as he soon finds out that the system limits his actions. This is a sometimes angsty, but also touching, story of a master and his disciple.

Source: CNovels
Scumbag System Characters
There are various characters in the story of Scumbag System, however, we should put our attention on the two main characters who'll make the entire experience both a wonderful and disastrous journey in many ways possible.
Shen Qingqiu
We had here the original villain in the story of the novel. Shen Yuan is the guy who got transmigrated inside the story and possessed Shen Qingiu. The original Shen Qingqiu was carved alive into a human stick by his disciple Luo Binghe (the protagonist in the novel) whom he had treated badly. Now, Shen Yuan must find a way to save himself from the disaster that is about to happen to Shen Qingiu. He needs to find a way to get to the good side of Luo Binghe even if it means fighting against destiny itself.
Luo Binghe
The disciple of Shen Qingqiu and the protagonist in the novel where Shen Yuan got transmigrated.
Scumbag System Trailers & Pvs
Here, we had some of the previously released promotional videos and trailers for the Scumbag System donghua adaptation.
Where to watch the Scumbag System anime adaptation?
Scumbag System is under the 2020 Chinese anime lineup of Tencent, thus we can watch the donghua at Tencent Video and their affiliated streaming platform once it was released on September 10. The Scumbag System is also available on WeTV with English subtitles.
We can also expect the various subbing group to upload their translated videos on YouTube sometime after the series was released. However, I would like to highlight that if possible, let's watch any anime on their official sites or those places that licensed it.
While, Scumbag System is already slated to premiere on September 10, 2020; we're still waiting for more updates about Heaven Official's Blessing donghua adaptation. We didn't get updates about it yet from bilibili, but it is one of the top Chinese anime of 2020 that we should also add to our watchlist this year. For more updates, you may subscribe to our newsletter or follow Yu Alexius Anime Portal on our social media outlets.
Last Updated on November 5, 2022 by Yu Alexius