Hey guys, your Yu-senpai is back and this time I will share a list of top Chinese BL manhua that you may want to check. It has been my pleasure delving deeper into Chinese animation or what we called DONGHUA, and this leads me to some interesting discoveries.
China has plenty of boys-love stories albeit it has been restricted in some ways. My first encounter with their boys-love or BL (Chinese term is danmei) is when watching Chinese BL anime such as Mo Dao Zu Shi, The Emperor's Strategy, and Spiritpact.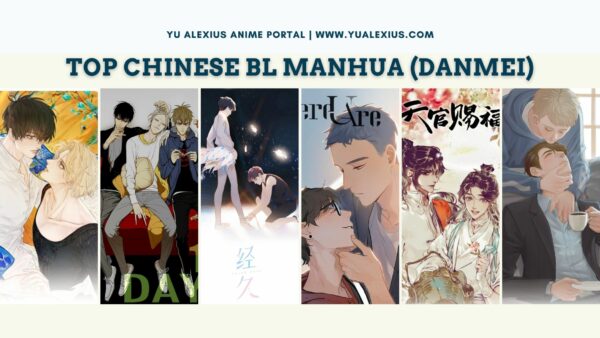 This discovery about danmei had led me to check on it in other Chinese media such as novels and manhua (Chinese manga). To my surprise, Chinese BL manhua is amazing albeit it may look generic at some point. It has the usual cliche that you can find from any other bl manga from Japan and other gay comics around the world but it also has its own unique appeal, a signature that is only unique to Chinese story. The reflection of Chinese culture can also be found in some of them, making it a rich-fusion of a modern story, and historical and cultural influence.
 Without further ado, I have listed here the top 25 Chinese BL manhua that I believed every fan of the danmei-genre should check and read.
Chinese BL Manhua Recommendations
Salad Days
Author: Jing ShuiBian
Illustrator: Tang LiuZang, Hao Le Shen Wen Hua
Alternative Name: Dias de Juventud, Jing Jiu, Youth Days
Genre: Romance, Boys-Love, Sports
Official Site: Kuaikan Manhua
Synopsis
This is the story between a young innocent ballet boy and a passionate, determined boxing boy. The two met at the children's palace, and since then, they have grown up together supporting each other. May there be hardships, may there be obstacles, yet they never stopped pursuing their dreams The beauty of the salad days is the sweat from the hard work and the bonding of friendship. Although they have completely different paths set up for them, what never changes is their beautiful friendship…
19 Days
Author: Old Xian
Illustrator: Old Xian
Alternative Name: 19 Tian
Genre: Action, Comedy, Drama, Boys-Love, Slice of Life
Official Site: Tencent Comics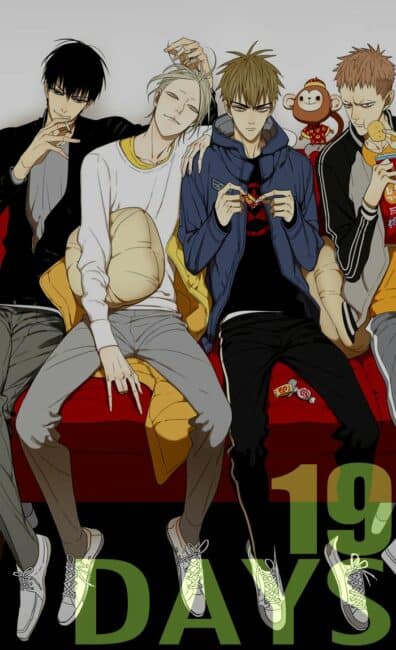 Synopsis
The super cute and funny adventures of a boy and his BFF (best friend forever).
Here U Are
Author: D-Jun
Illustrator: D-Jun
Alternative Name: Here You Are
Genre: Drama, Romance, Slice of Life, Boys-Love
Official Site: Dongman Manhua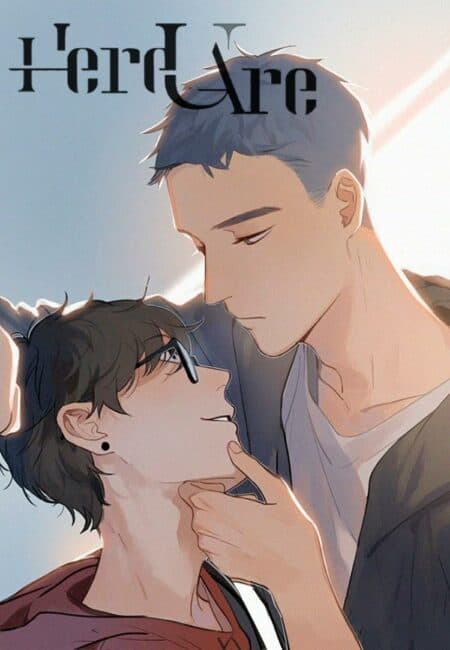 Synopsis
Receptioning the newcomers is a task for Yu Yang, and he ends up helping the unsociable and towering Li Huan, the kind of person that does everything to be disliked. But after better knowing each other, he discovers that the giant isn't that bad of a person at all…
Social Temperature
Author: 卡比丘
Illustrator: 卡比丘
Alternative Name: Social Outcast, Shejiao Wendu, Temperature Social
Genre: Romance, Boys-Love
Official Site: bilibili Manhua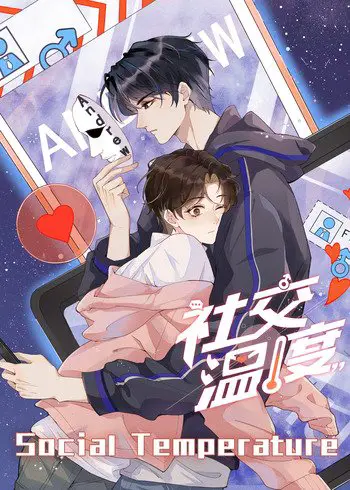 Synopsis
Song Yuanxun, an indifferent homophobe, matched with Fang Zhaomu, whom he hates on a dating app! Unexpectedly, he found out that Fang Zhaomu is clingier than he thought…
All of You
Author: Liang Azha
Illustrator: Liang Azha
Alternative Name: Ke Zai Mei Yan Jian
Genre: Comedy, Drama, Romance, Boys-Love
Official Site: Kuaikan Manhua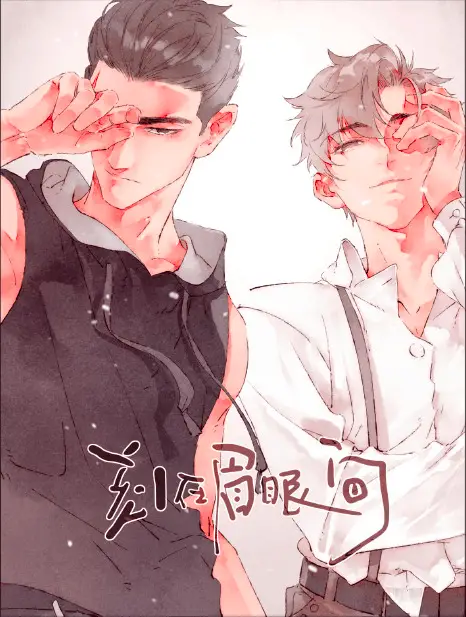 Synopsis
Due to his scary appearance, Qi Shi has trouble finding a job. One day, at a school reunion, he meets popular fellow alumnus Nan Jue, who calls himself an image consultant. Claiming that he can help Qi Shi look more approachable, Nan Jue moves in with Qi Shi. But the gradually changing Qi Shi begins to realize Nan Jue's secret, and their feelings slowly evolve…
The Master of Diabolism
Author: Mo Xiang Tong Xiu
Illustrator: Luo Di Cheng Qiu
Alternative Name: The Grandmaster of Demonic Cultivation, Mo Dao Zu Shi, The Founder of Diabolism
Genre: Adventure, Comedy, Fantasy, Historical, Horror, Mystery, Boys-Love
Official Site (s): WeComics, Kuaikan Manhua
Synopsis
As the grandmaster who founded the Demonic Sect, We Wuxian roamed the world in his wanton ways, hated by millions for the chaos he created. In the end, he was back-stabbed by his dearest junior brother and killed by powerful clans that combined to overpower him.

He incarnates into the body of a lunatic who was abandoned by his clan and is later unwillingly, taken away by a famous cultivator among the clans – Lan Wangji, his archenemy. This marks the start of a thrilling yet hilarious journey of attacking monsters, solving mysteries, and raising children. From the mutual flirtation along the way, Wei Wuxian slowly realizes that Lan Wangji, a seemingly haughty and indifferent poker-face, holds more feelings for Wei Wuxian than he is letting on.
Indulged in Your Light
Author: Yu Chi Jin Ze
Illustrator: Yu Chi Jin Ze
Alternative Name: Shining Star, Chenni yu Ni de Guangmang
Genre: Romance, Boys-Love
Official Site: Kuaikan Manhua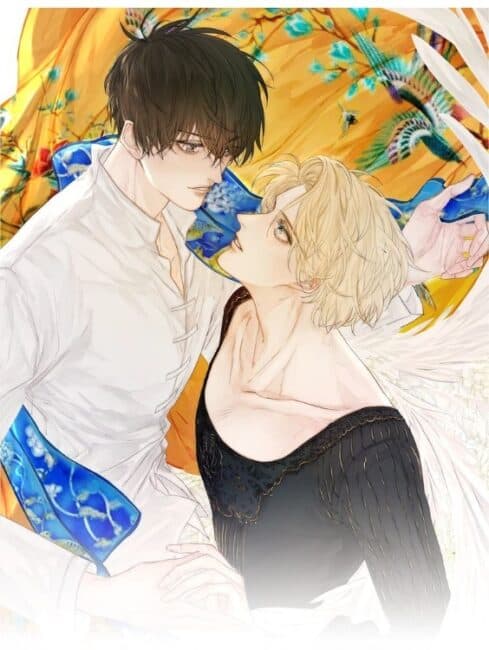 Synopsis
Shu Yun, a shining star that was born in the ballet world, and gifted opera Huadan Tong Yang are connected by a twist of fate. "I'm certain you're the light I want to pursue." One is the family's pride, the other is a muddy white jade; looked down upon because of his low social standing when he's a hidden gem. Completely different paths but when the East and the West meet… when Beijing opera and ballet meet; two lives will be changed forever.
10 Years That I Loved You the Most
Author: Tofu Manhua, Wu Yi Ning Si
Illustrator: Tofu Manhua, Wu Yi Ning Si
Alternative Name: 10 Years Where I Loved You the Most, The 10 Years that I Loved You
Genre: Drama, Tragedy, Boys-Love
Official Site: Comi Life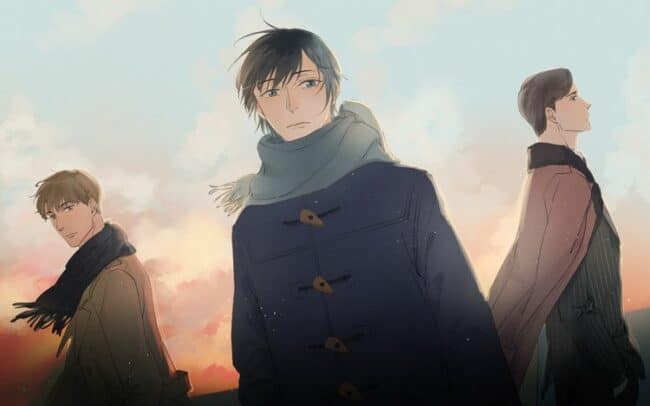 Synopsis
Based on the novel with the same name, adapted by Wu Yi Ning Si. The detestable seme that seeks problems and the gentle and quiet uke. He was always annoyed by that person to leave, finally, he kept silent, he hunched over and ordered the broken pieces of porcelain garrone from the floor, however, when he wanted to leave, he only chose the sunniest afternoon and with a gentle wind, he wrapped himself in the coat he usually wears more often, he left that door and never came back.
Heaven Official's Blessing
Author: Mo Xiang Tong Xiu
Illustrator: Bai Meng She, STARember
Alternative Name: Tian Guan Ci Fu
Genre: Action, Fantasy, Romance, Boys-Love
Official Site: bilibili Manhua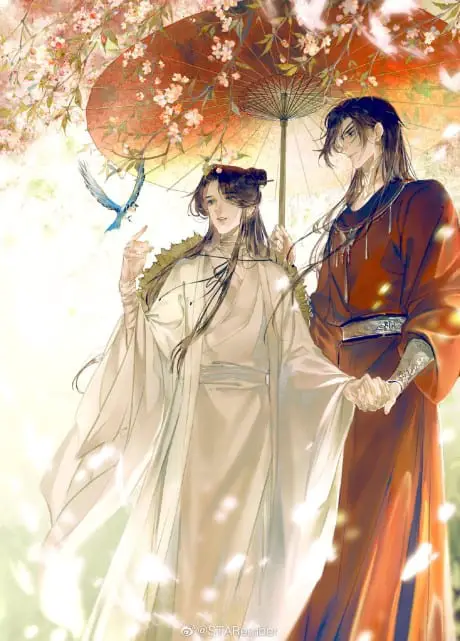 Synopsis
Eight hundred years ago, the pure-blooded and noble Crown Prince, Xie Lian, was a well-regarded child of heaven with unlimited boundaries. However, who knew that after ascending, achieving immortality, and becoming a Martial God that thousands of people worship, that his life would only go downhill. He was demoted and fell down the ranks until he reached rock bottom.

Eight hundred years later, Xie Lian has ascended once again, but this time he has neither the followers nor any incense burned in his name. One day, on his way back from collecting trash, he picks up a mysterious youth and takes him home. This particular youth, however, actually turns out to be Hua Cheng, the infamous Ghost King known throughout the three realms who could change both his gender and appearance at the flip of a dime.
A Lucky Coin
Author: Wu Zhe
Illustrator: Duozi
Alternative Name:
Genre: Romance, Boys-Love
Official Site: TAPAS, Tencent Comics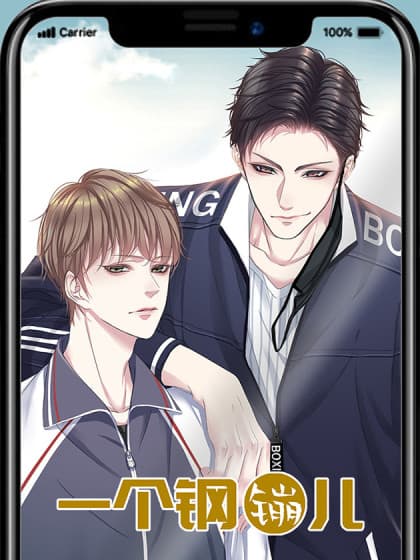 Synopsis
(FROM TAPAS) High School dropout Hank Yan has a lot of hobbies. Studying, live-streaming his daily life, and beating up bullies as a hero vigilante?! One day, Hank saves a young man named Junior. Shy and suffering from a dark past of abuse, Junior is a lot like Hank. Both barely have parents, if they are alive at all, both are interested in one another. Is it luck that they met or… fate?
The Story About You x Me
Author: Atias
Illustrator: Wangcaideju
Alternative Name: Gu Shi Yu Ni: 300 Tian, The Story About You and Me
Genre: Comedy, Romance, Boys-Love, Slice of Life
Official Site: Dongman Manhua
Synopsis
The school's infamous troublemaker – Gu Ze! Originally only on 30-day class duty, student union vice president Ye Ruchuan changed it a little, making it 300 days… Two people fighting a battle of wits for whether to be on class duty or not! As the shocked bad guys go their separate ways, Gu Ze and Ye Ruchuan gradually start to get to know each other in the middle of a hateful godlike manipulation, and slowly cultivate an understanding of each other… delinquent vs vice president! The daily life of a 17-year-old trying his best to skip class duty!
I Hear I'm Poor
Author: Su Jing Xian
Illustrator: Yu Da Zhuang
Alternative Name: No Money
Genre: Drama, Romance, Boys-Love, Slice of Life
Official Site: bilibili Manhua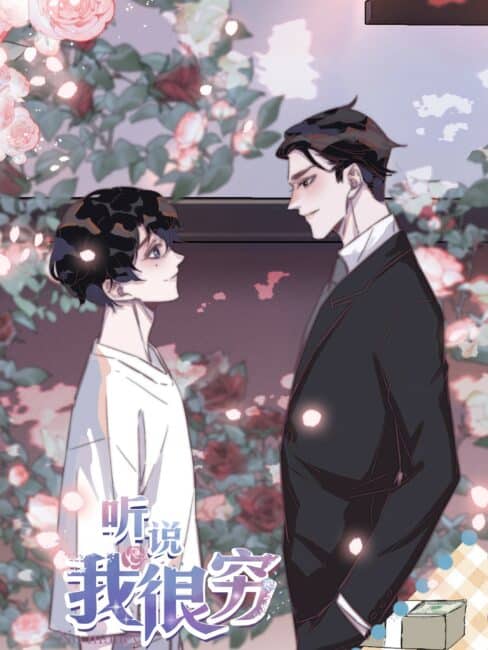 Synopsis
The cold and aloof company president only had one goal: to attack the new singer Yu Nian on Weibo and become his number one anti-fan! A few months later, he announced, "We're together."
To Be or Not to Be
Author: Wang Yi, Yi Yi Yi Yi
Illustrator: Wang Yi, Yi Yi Yi Yi
Alternative Name: How to Survive As a Villain
Genre: Fantasy, Isekai, Romance, Boys-Love
Official Site: TAPAS, Kuaikan Manhua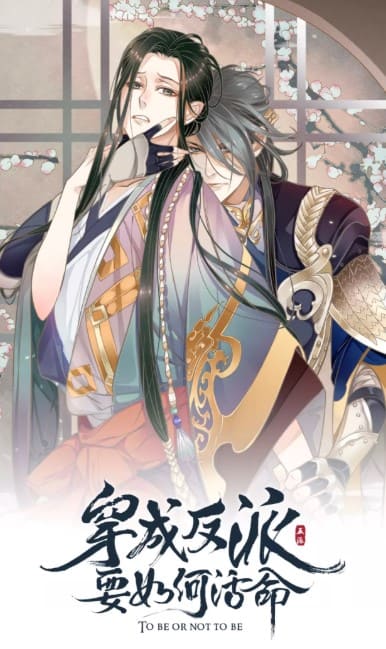 Synopsis
A Company President diagnosed with cancer accidentally transmigrated into a novel, and became the villainous emperor the male lead is going to kill?! On top of that, this male lead is the prince of the enemy kingdom that is being imprisoned by him at this moment… Feels like he just took a step closer to death! No way! In order to live, I must please him, but I never knew that it wasn't just simply hatred between us…
Deliverance of the Counterattack
Author: Haier
Illustrator: popeye
Alternative Name:
Genre: Comedy, Drama, Boys-Love
Official Site: Tencent Comics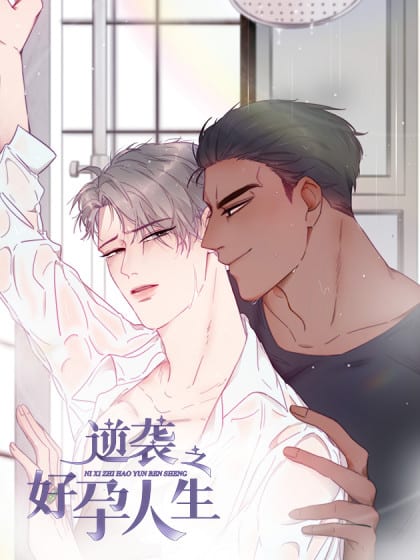 Synopsis
Having a two-faced b*tch as a love rival isn't scary… What's scary is that the b*tch has the upper hand – reincarnating as his little brother! Due to his "little brother," his lover was snatched away, his grandfather suffered a terrible death, the family business was taken over, and on top of all that, he was chained and thrown into prison. However, on the night before his release, he got laid by a man in the midst of confusion and became pregnant. After he got out of prison, he came back anew; he opened a restaurant and made a fortune while raising his child. He lived a vibrant life but certainly didn't forget to deal with his horrible ex and b*tch.
Honey Catch
Author: Wang Tao
Illustrator: Wang Tao
Alternative Name: Hollow Lovers, Relief Lovers
Genre: Romance, Boys-Love
Official Site: TAPAS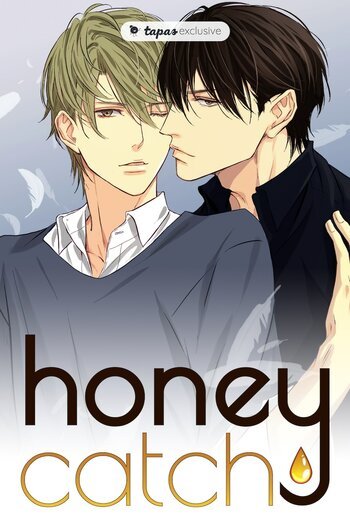 Synopsis
A bittersweet love story filled with entanglement in life, love, and career.
The Wonders of Aromatics
Author: Xing Tu Comics, Lin Wei Culture
Illustrator: Xing Tu Comics, Lin Wei Culture
Alternative Name:
Genre: Fantasy, Historical, Boys-Love
Official Site: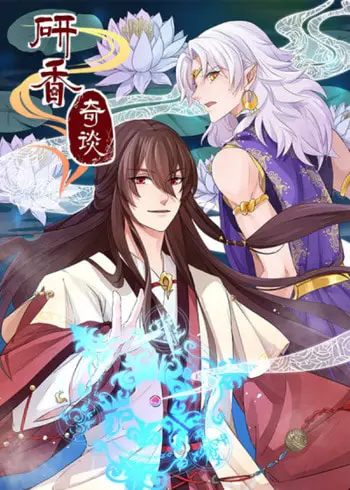 Synopsis
This is a story about a sly shopkeeper who plays with demons! A young demon from the Western Regions comes across the wicked and mysterious shopkeeper of an aromatics shop. Is the shopkeeper taking him in out of goodwill or for some other purpose? On the way of seeking fragrance, they are going to witness and experience lots of bizarre things and adventures…
Cocoon of the Heart
Author: RosyStarling
Illustrator: RosyStarling
Alternative Name:
Genre: Romance, Drama, Slice of Life, Boys-Love
Official Site: TAPAS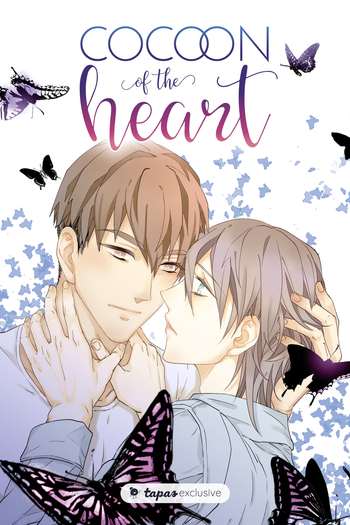 Synopsis
Jeff Fang hates Terrence Lu. He hardly knows him, but Terrence's very existence is a constant reminder of the misfortune Jeff's family had to go through. However as they continue to attend college together, Jeff's feeling towards Terrence starts to change.
Men's Wear Store and "Her Royal Highness"
Author: Linksure
Illustrator: Linksure
Alternative Name:
Genre: Romance, Slice of Life, Boys-Love
Official Site: Web Comics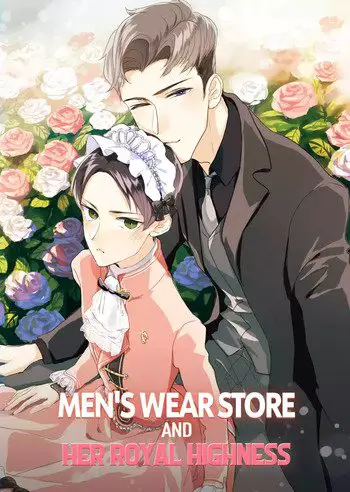 Synopsis
Zihao Zhang, a brilliant cross-dresser who always knows how to pick the killer skirt to wear, just got dumped ruthlessly. What would happen when he accidentally catches the eyes of Yuze Shao, a super straight guy who always assumes himself to be "unbendable". Suit? Lolita dresses? Hanfu – Traditional Chinese clothing from Han Dynasty? All pieces of cake for Zihao Zhang!
The Secret Tales of a 30-Year Old Gay Bachelor
Author: S-Monkey
Illustrator: S-Monkey
Alternative Name: Thirty Years Old, A 30-year-old man's story
Genre: Comedy, Romance, Boys-Love
Official Site: TAPAS
Synopsis
Wei QiuYu, who just entered his 30s, has fine features and a successful career, but he is still single? You may have already guessed the reason… In a forced blind date, the brother who attended in his sister's place turns out to also bat for the same team? This marks the beginning of an ill-fated attraction! The cheerful puppy wolf pursues the difficult general manager. Faced with the pressure of marriage from his parents, will QiuYu be able to drop his facade and come together with his mutual love?
My Influencer Boyfriend
Author: GUI
Illustrator: GUI
Alternative Name: Wo de Wanghong Nanyou
Genre: Drama, Romance, Slice of Life, Boys-Love
Official Site: Tongli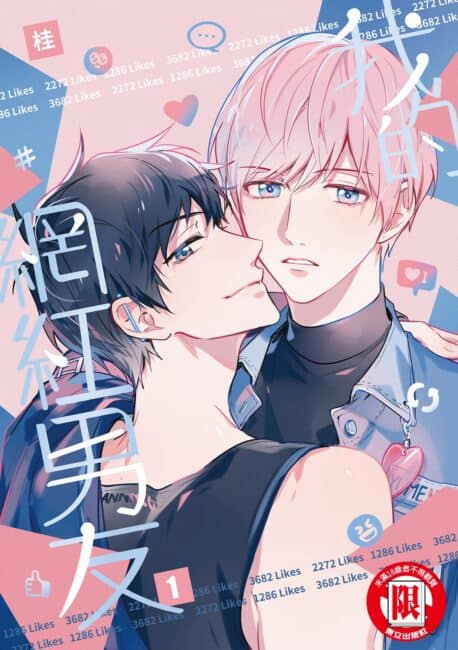 Synopsis
Nan-ge is a popular YouTuber about to reach 300,000 subs. But there's a problem plaguing him… his subscriber count is stalling at 299,000! At his wit's end, he takes up a friend's suggestion and tries collaborating with another popular influencer – Prince Mengtai. On-screen, Mengtai's pretty face and cute personality have captured the hearts of young girls everywhere. But in reality, Mengtai's personality is – !?
Body Electric
Author: Dong Ye
Illustrator: Dong Ye
Alternative Name:
Genre: Drama, Mystery, Boys-Love
Official Site: TAPAS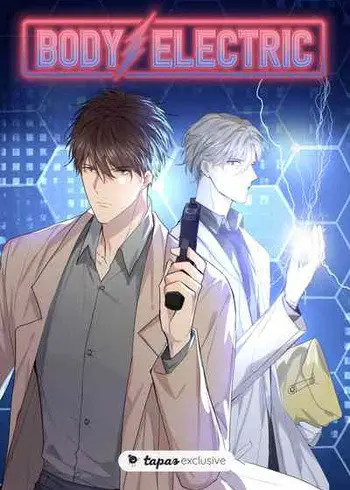 Synopsis
Ba Song is the hotshot cop who's been handed an open-and-shut case: the suicide of a young woman. Except… who commits suicide by stabbing their own body and strangling themself? There's only one man who can help him with this mystery — Bo Shan, the renowned forensic pathologist with a severe and cold personality. What's more, his body produces bioelectricity, allowing him to acutely sense bodily injury with his touch. There's an electric current between them, and each touch sizzles with energy…
I Accidentally Saved the Jianghu's Enemy
Author: Liu Muqiao
Illustrator: Liu Muqiao
Alternative Name: Bu Xiaoxin Jiule Jianghu Gongdi
Genre: Boys-Love, Wuxia
Official Site: bilibili Manhua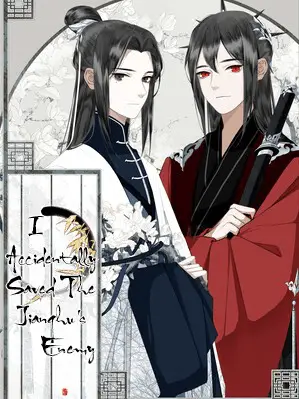 Synopsis
The healer of Peach Blossom Pier, Lu Jiu lives a peaceful life, until he accidentally saves a bloodied and gravely injured young cultivator. To his surprise, this man is infamous throughout the Jianghu… is it too late to kill him now?
Starting with a Lie
Author: Liang Azha
Illustrator: Liang Azha
Alternative Name: Starting From a Lie
Genre: Comedy, Romance, Slice of Life, Boys-Love
Official Site: Dongman Manhua
Synopsis
To avoid accepting two simultaneous confessions from Xia Yiyi and Qiu Mang, Tang Tang told them he wasn't into girls. Due to the two girls' unwillingness to back down, they told Tang Tang that he must show them evidence that this was true. To cover up his own lies, Tang Tang decided to seek help from his friend Chen Qingye so they could put on an act to help Tang Tang get away from the unwanted confessions. Though constantly showing restraint, Chen Qingye always ended up accepting Tang Tang's propositions.
There's Something Wrong with the Governor
Author:

杨溯

(

原著

)
Illustrator:

杨溯

(

原著

)
Alternative Name: Du Zhu You Bing
Genre: Adventure, Comedy, Drama, Romance, Boys-Love
Official Site: Kuaikan Manhua
Synopsis
An unfavoured concubine-born son of the Xie Residence was made, due to unknown reasons, into the Governor of Dong Chang, below only one and above thousands! The world only knows Chen Jue as a savage and ruthless man, however, they do not know of the only white moonlight in his heart, the Qie Lan assassin Xia Hou Lian, who has been wanted in Dong Chang for many years! Once were childhood friends, but why do they now point their blades at each other? A Yandere Immortal Governor and a loyal ruffian assassin invite you to enjoy a bloody date!
Save Me Gently
Author: Wei Qi BIBI
Illustrator: Wei Qi BIBI
Alternative Name: Disobedient, Naughty, The Rebellious Kid
Genre: Comedy, Drama, Romance, Slice of Life, Boys-Love
Official Site: Kuaikan Manhua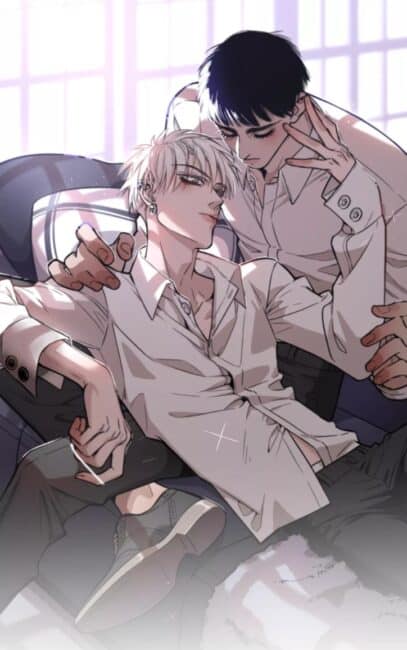 Synopsis
The super rebellious teenager Xiang yang was born with an instinctive anti-social nature. His difficult attitude caused adults headaches and classmates fear, but also strongly attracted the class president's sharp eyes. It is unknown when it started, but Ming Xu's feelings towards Xiang yang became more complicated: distressed, angry, pitying, and … love? With the never-wavering tenderness and some necessary strictness, he tamed the boy. A collide of strong hormones, they succor themselves through laughter and cries.
That ends my list of top recommended Chinese BL manhua. Have you read any of them? If yes, which one did give you the best experience? Furthermore, which of them are you planning to add to your reading list? Please leave your comment below to let us know your thoughts. If you're looking for more recommendations, you may also check my list of top Chinese BL anime that you should watch.
For manga readers out there, you may enjoy discovering some more interesting treasure at Alibris and get a copy of your favorite manga through their archives here.