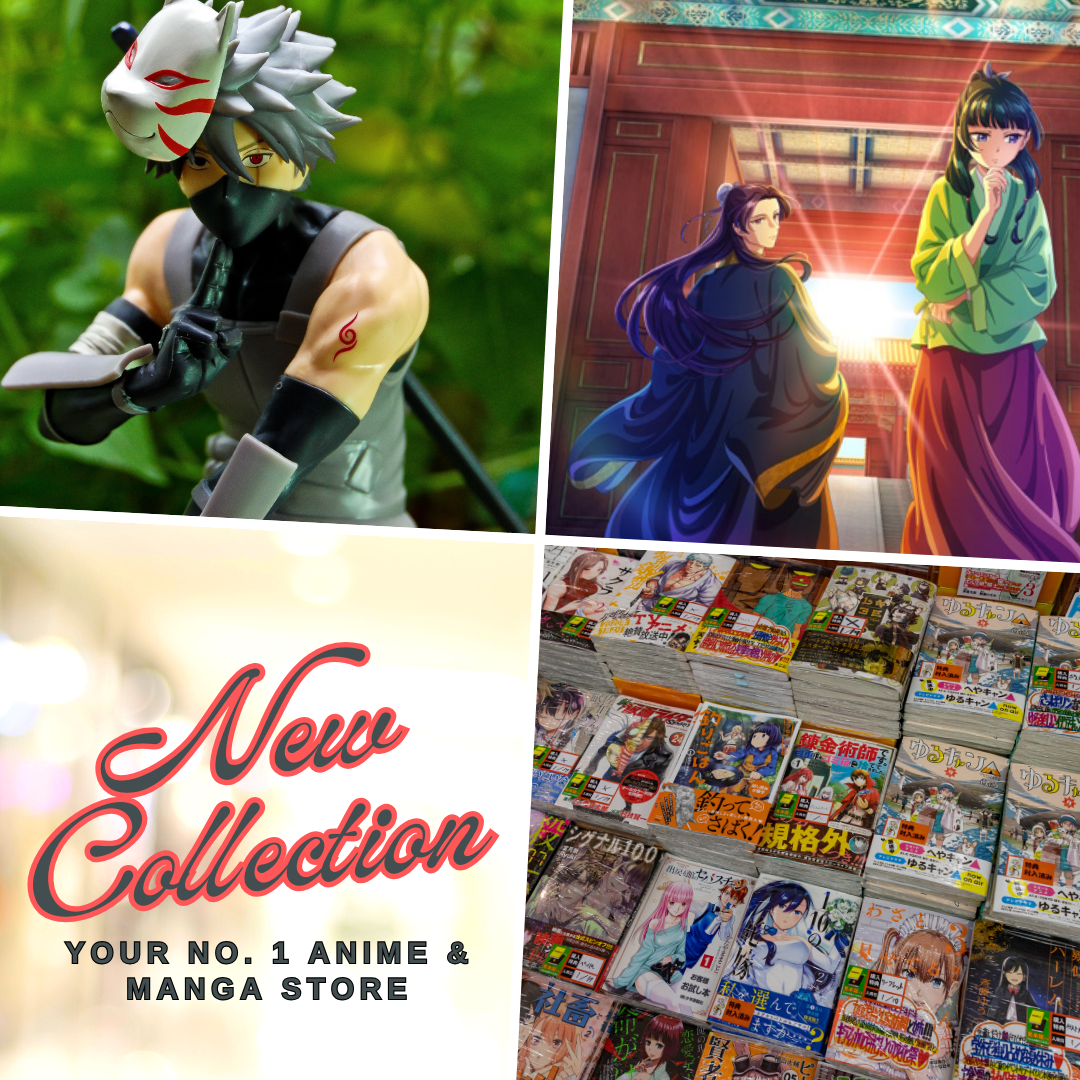 Martial Universe Season 3 | Hey guys, the second season of Martial Universe Chinese anime adaptation had concluded a few weeks ago and during the final episode, it unveiled that the donghua will return for a third season which may highlight the battle of Lin Dong against Lin Langtian and the main branch of the Lin Family. Furthermore, we may also get to see more interaction between Lin Dong and Ling Qinzhu, as well as meeting some more new characters from the novel including someone who will captivate the heart of our main character.
The year of 2022 is going to be even more exciting as Lin Dong will return with a new set of story to tell and new adventures to share in his quest towards the top of the cultivation world. What's even more amazing is that Martial Universe Season 3 comes in with a brand new feels having a new animation studio handling its production.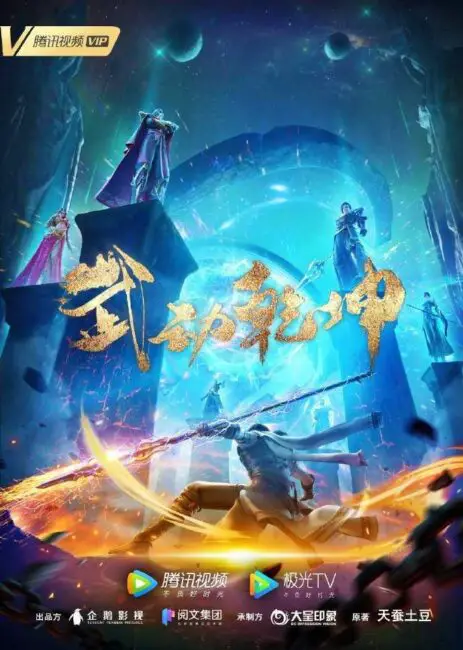 What we know so far is that Lin Dong succeeded in his quest at the Symbol Master Tower in the first half of Martial Universe Season 2, and also gained a lot of treasure from the Secret Tomb Arc. Therefore, we can expect Lin Dong to face other challenges in Martial Universe Season 3 before eventually crossing blades to Lin Langtian.
Martial Universe Season 3 Release Date
Martial Universe Season 3 release date had been scheduled on May 1, 2022 as revealed in the latest announcement on its official Weibo page where a new official trailer and key poster for the series has been posted. It was previously announced that Motion Magic is no longer handling the production for Martial Universe Season 3. This is quite unfortunate as they really did a good job for the first two seasons of the series. They let go of the series in order to focus on Battle Through The Heavens which really did a splendid stint in 2021.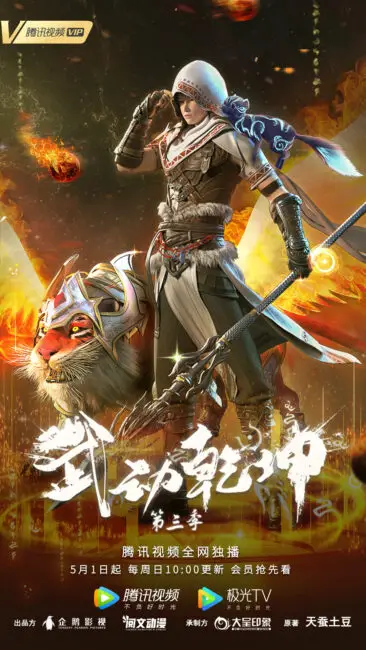 Now, Martial Universe Season 3 new animation studio is DC Impression Vision which produced the 2020 adventure-fantasy donghua Dahua: Shaonian You (Westward Juvenile Journey). The series will be release officially on its outlet on Tencent Video. Meanwhile, various anime and donghua sites might also add the new season of the series on their archive.
Trailer & Promotional Videos
During the Tencent Video Animation 2021 Conference, the Chinese giant company had unveiled further details about the series which includes a new key visual as shown above (see, 1st image), and a promotional video that treats fans to the first glimpse in Martial Universe Season 3 as shown below.
Countdown Posters and Image Stills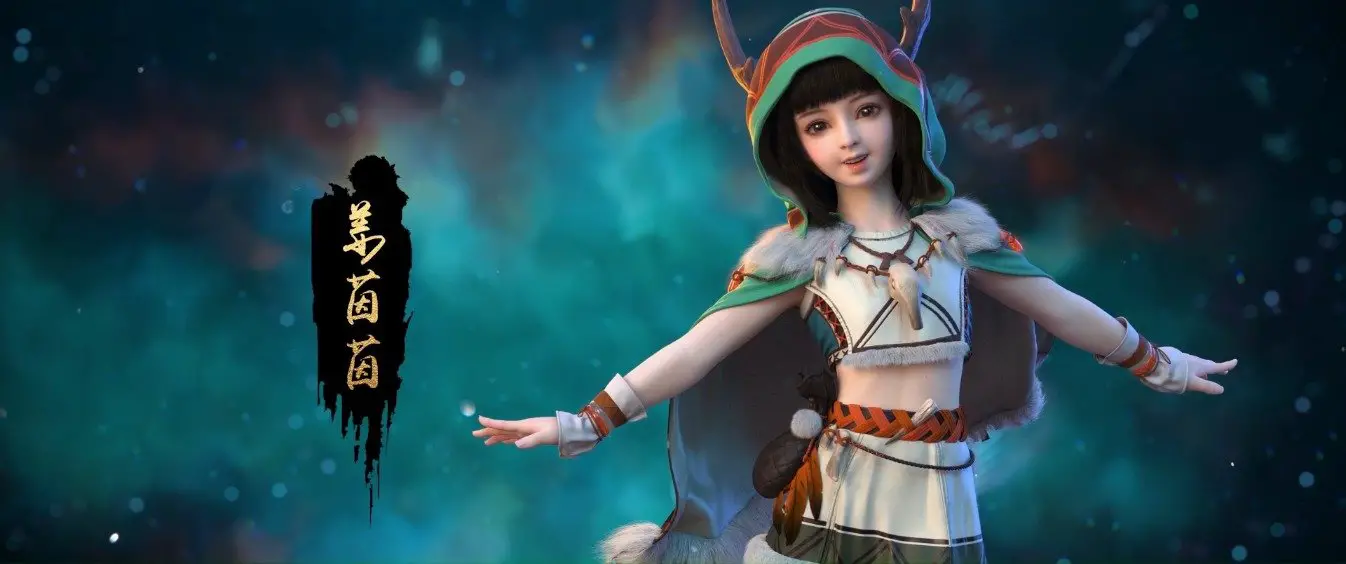 Donghua Overview
For new readers who are not familiar with the Martial Universe, or originally titled Wu Dong Qian Kun, it's a Chinese anime based on the novel of the same title by author Heavenly Silkworm Potato. The novel is part of a trilogy, the other two novels are Battle Through the Heavens, and The Great Ruler. A little bit of trivia, all three novels comprising the trilogy of Heavenly Silkworm Potato were adapted into Chinese animation; Battle Through the Heavens and Martial Universe are adapted into 3D donghua, while The Great Ruler was adapted as 2D under the new title The Grand Lord.
Battle Through the Heavens was first animated in 2017, then followed by Martial Universe and The Grand Lord respectively which both premiered in 2019.
Martial Universe Synopsis
The Great Yan Empire exists in a world where respect can only be earned through strength. Within this Great Yan Empire, the four great clans have always stood above the rest. Among them, a particular incident in the Lin Clan resulted in the banishment of a certain individual who went on to start his own family, in hopes of one day being recognized again by the Lin Clan, and rejoining them…

Hailing from a banished family of the Great Lin Clan, when Lin Dong was very young, he watched, powerless, as his talented father was easily crushed and crippled by the overwhelming genius of the great Lin Clan, Lin Langtian. With a despairing father, a heartbroken grandfather, and a suffering family, ever since that fateful day, Lin Dong has been driven by a deep purpose; to take revenge on the man who had taken everything and more from his family. Armed with nothing but willpower and determination, join Lin Dong as he unknowingly discovers a destiny greater than he could ever hope to imagine when he stumbles upon a mysterious stone talisman… (Source: Novel Updates)
If Martial Universe may sound familiar to you but you haven't watched the donghua yet, it might be because it had been adapted into a live-action drama series in 2018 starring Chinese actor Yang Yang who also portrayed Ye Xiu in The King's Avatar live-action series (which also had a Chinese anime adaptation, and currently one of the best and most popular donghua internationally). Click here to watch Martial Universe live-action drama.
For those who hadn't watched Martial Universe Season 2 yet, you may check it out on its official page on Tencent Video Animation. To get the latest updates about the series, especially the Wu Dong Qian Kun Season release date, don't forget to subscribe to our newsletters and we will send you news about your favorite donghua right to your email's inbox.
Last Updated on October 2, 2022 by Yu Alexius