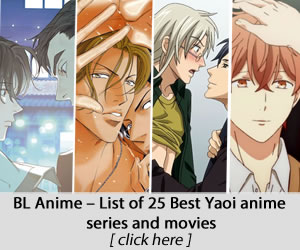 The most popular Chinese anime of today simply shook the anime world last 2017 and it doesn't stop there. It shows no sign of ceasing and keep on delivering mighty blow of excitement to its avid fans, followers, and critics. Few weeks ago, a 3-episode OVA had been released featuring the All-Star Tournament arc from the novel and further tease the excitement for the fans as it revealed that the Battle God of Glory, Ye Qiu is returning in the professional alliance in The King's Avatar Season 2 which is said to premiere in 2019.
However, the King's Avatar surprises doesn't simply stops there, if you're wasn't aware yet; the novel is getting a live-action TV adaptation which was announced last May 5, 2016. The King's Avatar live-action series will have a total of 40 episodes.
The King's Avatar Live Action Logo
In-charge of the show's production is Tencent Penguin Pictures, the same company behind the anime series, and Linmon Pictures. The project will be filmed in Changsha, Hunan.
For the first time audiences who doesn't have any idea about The King's Avatar but waiting for this because their favorite actors or actresses were cast in the live-action series, here's a brief synopsis to get familiarize with the plot.
In the multiplayer online game Glory, Ye Xiu, is well known as the Textbook level expert and a top-tier player. Due to a series of circumstances, he was forcefully expelled out of his professional team. After leaving the pro gaming scene, he resides at an Internet Café employed as one of the managers. When Glory launches the tenth server, he throws himself into the game once more, equipped with ten years of gaming experience, memories of the past and an incomplete self-made weapon. His journey back to the top begins.
Cast of The King's Avatar Live-Action TV Series
Yang Yang as Ye Xiu
Lai Yumeng as Su Mucheng
Jiang Shuying as Chen Gou
Li Yujie as Tang Rou
Lai Yi as Bao Rongxing
Sun Ning as Luo Ji
Bai Xiang as Wei Chen
Fan Jinwei  as Qiao Yifan
Yang Tingdong as Mo Fan
Song Hanyu as Wu Chen
Gao Hanyu as Yu Wenzhou
Jiang Long as Huang Shaotian
Liu Qiushi as Xu Boyuan
Jiang Xueming as Bound Boat
Liang Yimu as Sun Xiang
Leng Jiyuan as Xiao Shiqin
Di Zilu as Qiu Fei
Zhao Chulun as Tao Xuan
Hao Shuai as Chen Yehui
Gu Yufeng as Wang Jiexi
Chen Hongzheng as Gao Yingjie
Ji Xiangning as Zhou Yebai
Quan Peilun as Plantago Seed
Gu Youming as Han Wenqing
Qu Haojun as Zhang Xinjie
Kuang Muye as Cold Night
So far, these are the previously announced cast for the upcoming
The King's Avatar live-action
series. Do you know any of these Chinese stars, if yes, do you think they can play the given role to them decently? Please let us know of your opinion and let's all keep our fingers cross for the live-action adaptation to premiere later this year.
Last Updated on March 7, 2021 by Yu Alexius