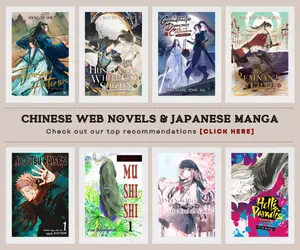 Martial Universe is one of the most popular Chinese anime of 2019 and was based on a web novel of the same name by Chinese author Heavenly Silkworm Potato who also wrote Battle Through The Heavens and The Great Ruler. I have previously included Martial Universe in my guide for a list of Chinese anime airing in 2019, and it is definitely worth checking out. 
If you love Chinese cultivation anime or a martial arts one, the Martial Universe is a good one to be added to your watchlist. In this post, I will share my thoughts and review about the anime – its strengths and weaknesses, its story, and the possibility of a sequel. I will also discuss Battle Through the Heavens, and The Great Ruler on a comparative note.
Is Martial Universe Anime Adaptation Worth the Watch?
Definitely YES. Martial Universe first premiered in January as part of the Winter 2019 lineup and it aired along with several decent donghua such as Psychic Princess, The Demonic King Chases His Wife, The Adorable Food Goddess, and Stellar Transformation. Technically, I believed it was the best action Chinese anime airing that season and run for a total of 12 episodes. It was animated by Shanghai Motion Magic – the animation studio that brought us Battle Through the Heavens Season 2 and 3, as well as its OVA – SONG OF DESSERT.
Overview of Martial Universe
Martial Universe is among the novel trilogy by Heavenly Silkworm Potato together with Battle Through the Heavens, and the last novel The Great Ruler. In the latter, the protagonists from the first (2) novels shared the same universe in The Great Ruler after their story in their own world (the lower planes). 


Martial Universe also received a live-action drama in 2018 starring Chinese actor Yang Yang who later gained popularity among Chinese anime fans with his portrayal of Ye Xiu in The King's Avatar live-action series this year.
Back to Martial Universe, the anime have a decent animation and is possibly among the best this year in 3DCG aspects. The story is quite cliché especially with the cultivation anime plot since there's a similar pattern about it that existed in several Chinese anime shows and in live-action drama from China.
Synopsis
The Great Yan Empire exists in a world where respect can only be earned through strength. Within this Great Yan Empire, the four great clans have always stood above the rest. Among them, a particular incident in the Lin Clan resulted in the banishment of a certain individual who went on to start his own family, in hopes of one day being recognized again by the Lin Clan, and rejoining them… Hailing from a banished family of the Great Lin Clan, when Lin Dong was very young, he watched, powerless, as his talented father was easily crushed and crippled by the overwhelming genius of the great Lin Clan, Lin Langtian. With a despairing father, a heartbroken grandfather, and a suffering family, ever since that fateful day, Lin Dong has been driven by a deep purpose; to take revenge on the man who had taken everything and more from his family. Armed with nothing but willpower and determination, join Lin Dong as he unknowingly discovers a destiny greater than he could ever hope to imagine when he stumbles upon a mysterious stone talisman…

Source: Novel Updates
Martial Universe Anime Strengths and Weaknesses
Now, let's discuss the factors that affect the anime's effectiveness whether it will be accepted by the anime community or not. First, let's talk about its strengths and it definitely shows in its animation quality. Dare to challenge me if you can, but Martial Universe was among the few Chinese 3DCG anime with great fight scenes this 2019. Though it comes fell short if we will compare it against the giant NeZha, and White Snake but it definitely has a better animation quality than Battle Through the Heavens Season 3 (which is the best of its franchise so far), and Qin's Moon: Nine Songs of the Moving Heavens. I am definitely amazed by the effort Shanghai Motion Magic exerted on Martial Universe animation especially its fight scenes and character designs, and even the visuals.
Another big asset or advantage of anime is its music. Martial Universe soundtracks were just pure epic and give me shiver at some point. The opening theme song is a nice song to listen to, but the best music in the anime definitely the one playing in almost every fight scene.
Meanwhile, the weakness or flaws of the Martial Universe for me relies on its story. Actually, if you're not a big fan of cultivation anime especially those from China, you won't notice this aspect. However, I have watched and read Battle Through the Heavens before watching Martial Universe so every time I see a similar cliché, I always compare them and think that oh, it's just the same old shenanigans. Hence, I thought it's uninteresting or pretty unpredictable at some point though I believe it is understandable since the two novels were written by the same person. Furthermore, I love the flow of the story in both novels but I think it's just really crazy that everything was solved by a series of coincidences. For example, the main character discovered certain talismans or artifacts that help him strengthen his power by just pure incidence, and it happened not only once or twice but a hell of a lot more. Well, it is kind of plot armor but I still tolerate it since I am always satisfied with how the karma returns back to the villains and the author is truly wicked in this aspect and I am loving it.
Martial Universe Season 2
Martial Universe Season 2 had been officially announced and premiered on July 12 as part of the summer 2020 donghua lineup on Tencent. You may check the full details at Martial Universe Season 2 Anime Release & Updates.
We also did have a teaser video here featuring the concept image for Martial Universe Season 2, and it really looks dazzling and amazing.
Conclusion
Alright, Martial Universe, in the end, is just like any other martial-arts cultivation anime from China but with pretty decent animation, it was able to become a well-distinguish series this year. In fact, it is included among my strongest contenders for Best Chinese Anime of 2019 which I will reveal when the year ends in either December or January. Whether an anime is worth watching or not is usually depends on the preferences of the viewers. It's always a matter of personal taste, and if you have watched Martial Universe already, please let us know your own opinion about it by leaving a comment below. Please don't forget to subscribe to our newsletter for the latest news about the Chinese anime series.
Last Updated on December 3, 2021 by Yu Alexius