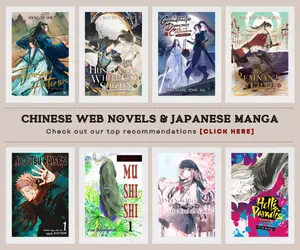 Whenever we talk about Chinese animation or donghua, no one simply ignores or forgets to mention Soul Land or Douluo Dalu. Why would we ever forget the most-watched donghua right now in China? Why would we ignore one of the most popular donghua of all time? With almost 200 million views on every episode of Soul Land in 2020, there's no doubt that it is the most followed donghua in China right now by the local viewers. Currently, it has a total cumulative play volume of 25.78 billion on various Chinese video platforms. [Source: Guduo Data]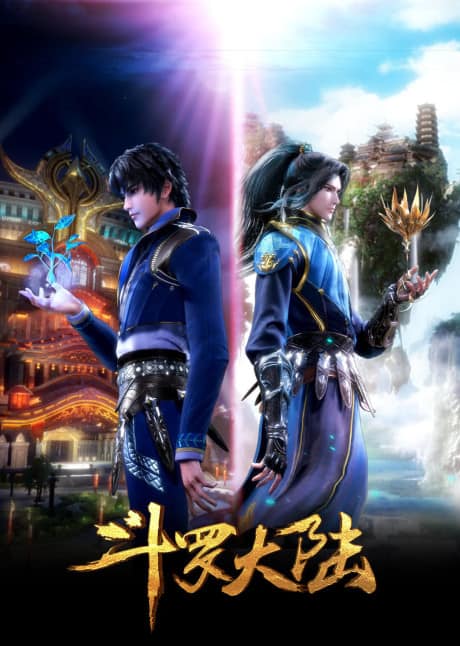 In this post, we will discuss everything about Soul Land and what are the common questions that we normie folks had about it, albeit I might impose some of my personal opinions (pun intended).
All About Soul Land or Douluo Dalu
So, let's take a look at the overview of Soul Land as a donghua and the driving force behind its popularity.
What is Soul Land?
Soul Land or originally titled Douluo Dalu in Chinese is a fantasy-transmigration donghua. It is among those that can be considered as an isekai by fans of Japanese animation due to 2 key elements that happened to the main protagonist Tang San. He died but he was reincarnated and transported into another fantasy world, thus he began his new life there and that's where we follow his adventure into godhood in that realm on which the story of Soul Land revolved.
Synopsis
Tang San spent his life in the Tang Outer Sect, dedicated to the creation and mastery of hidden weapons. Once he stole the secret lore of the Inner Sect to reach the pinnacle of his art, his only way out was death. But after throwing himself off the deadly Hell's Peak he was reborn in a different world, the world of Douluo Dalu, a world where every person has a spirit of their own, and those with powerful spirits can practice their spirit power to rise and become Spirit Masters. The spirit that awakens within Tang San is Blue Silver Grass, a useless spirit. Can he overcome the difficulties to reach the high ranks of Spirit Masters and bring the glory of the Tang Sect into this new world? (Source: AniDB)
The popular Chinese anime (donghua) is adapted from the novel of the same title by the author Tang Jia San Shao. The novel is comprised of 45 volumes and a total of 315 chapters. If you wish to read the novel, it was translated to English by the Blue Silver Translations.
Is Soul Land an anime?
This is another question that I often encounter when scrolling across anime and donghua forums on Quora and Reddit. Is Soul Land an anime? Arguably, yes because in general, it is an animation project. Many people always argue that anime is only applicable to animation works made in Japan, however, if we will use the same argument with other stuff, does that mean that products and names invented in their country of origin can't be used in other countries too? What about those names, titles, or words that have been adapted from French, Latin, Spanish, German, etc, are those things that can't be used in other countries? Now, that's going a bit technical and I am not planning to delve into that. In general, Soul Land can be considered an anime but to make things clear and set variations, we can specifically address it as donghua or Chinese animation. If you wish to learn more about it, you may check our post: What is Donghua?
Now, we shall address some frequently asked questions about Soul Land as follows:
How or Where to Watch Soul Land?
If you are new to Chinese animation, this will be one of the first questions that you might ask. Where or how to watch Soul Land and other donghua? I have previously written a detailed post about this as follows:
To sum it up, you may watch Soul Land on its official page on Tencent Video Animation, or check it out at WeTV (Tencent Video's official outlet for viewers outside of China). Some fansubs groups also did a translation of the donghua such as HaxTalks, izfanmade, Mundo Donghua, and many more.
Who are the main characters of Soul Land?
The main character of the donghua is Tang San. Together, he will struggle to rise to the top along with his friends, and they are called the Seven Devils of Shrek.
The following are the main characters of Soul Land and their respective voice actors:
Zhai Wei as Tang San
Zhao Lu as Dai Mubai
Zhihao Su as Ma Hongjun
Huang Ying as Zhu Zhuqing
Tao Dian as Xiaowu
Zhao Qianjing as Oscar
Li Changfei as Ning Rongrong
If you wish to read more about donghua voice actors, you may want to check our Seiyuu Corner.
Comparisons
Aside from the donghua adaptation, the novel was also adapted into manhua. In 2019, Tencent Penguin Pictures announced that Soul Land is getting a live-action drama starring Xiao Zhan. While no specific date has been unveiled yet, the live drama called Douluo Continent will be released on February 5, 2021.
Alright, so here we shall compare the Soul Land donghua adaptation vs the manhua.
Soul Land anime vs manga
Alright, so aside from the donghua adaptation Soul Land was also adapted into a manhua (Chinese manga) and it was written and illustrated by Fengxuan Cultural. If you wish to read the manhua, you can check it at Web Novel.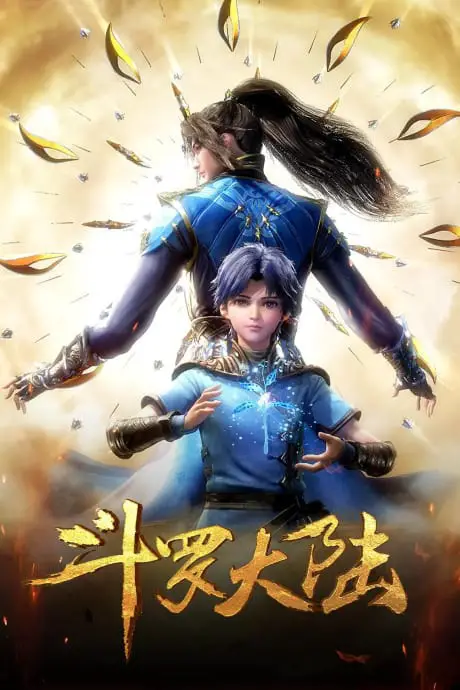 Now, is the manga better than the anime? To be honest, I can't simply compare the two because they have their own respective strengths. The Soul Land manhua is faithful to the novel and the dialogues are great, plus it has an exceptional design. It was well-received by the fans of the novel. It can stand on its own beside the original novel. On the other hand, the donghua adaptation of Soul Land is already a huge hit. There are some scenes that I personally think that the story is dragging a bit too long but in the end, it's just as fun and exciting as the novel itself. Both media have their own appeal that makes the experience of following the story of Tang San exciting and worthwhile.
Chinese Anime Like Soul Land
Now, I know that many people are craving to watch some more donghua like Soul Land, thus I have listed here some titles that you guys could try. While I believed that Soul Land is far more superior, this donghua were good series on their own and I had a satisfying experience watching them.
Battle Through the Heavens
Martial Universe
The Great Ruler (The Grand Lord)
Tales of Demons and Gods
The Legend and the Hero (Wu Geng Ji)
Stellar Transformations
A Will Eternal
The Mortal Cultivation
Related Post: 10 Chinese Anime Similar to Soul Land (Douluo Dalu)
Further Reading: Soul Land live-action adaptation
As I have mentioned above, Soul Land live-action starring Xiao Zhan as Tang San is slated to air in 2021. If you wish to learn more about it, you may check our post:
We will update this post once new updates about the series have been revealed by the production committee.
Soul Land: Awaken Warsoul
The novel also inspired a mobile android game called Soul Land: Awaken Warsoul which was published by 37Games. The unique and tactical RPG game is available on Google App Store where players have to build teams and strategize to clear challenges and upgrade and strengthen their war soul. The game was first released in China and it was received with resounding success, thus, the creators decided to release it globally.
This is where I shall end this discussion about Soul Land. Nevertheless, if you have some more questions about it, please drop your comment below and I'll try to answer them one by one. Lastly, if you have watched Soul Land, please share your thoughts and opinion about it?
Last Updated on September 25, 2022 by Yu Alexius