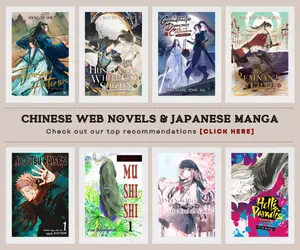 The first trailer for the highly anticipated Chinese drama Douluo Continent starring Xiao Zhan as Tang San and Wu Xuanyi as Xiao Wu has been unveiled. The series is the live-action adaptation of Douluo Dalu novel which is popularly known as Soul Land among Chinese anime fans – the most-watched Chinese anime in the world right now accumulating almost 200 million views per episode in Tencent Video.
Douluo Continent is one of the biggest Chinese drama of 2021 and Tencent has unveiled its first-ever trailer during the press conference last October. With 2 huge Chinese stars in the lead, Douluo Continent has been hotly discussed throughout the year especially when the project had been first announced. Its lead star Xiao Zhan is one of the most popular and in-demand Chinese actors in recent years and to Chinese anime and drama fans, he was widely known as the diabolic cultivator Wei Wuxian from the live-action drama of Mo Dao Zu Shi (one of the best donghua ever) called The Untamed in 2019 along with actor Wang Yibo which has been received with critical acclaim. Meanwhile, the female lead Wu Xuanyi is a member of South Korean-Chinese girl group Cosmic Girls and also starred in 2019's Chinese TV series "Chase Me".
Here's a glimpse at Douluo Continent's first trailer and the special effects sure looks fantastic here.
Even the author of Douluo Dalu's novel had praised the series, therefore fans of both the actors and the novel can expect something great from this adaptation.
Douluo Continent cast members are filled with popular actors and actresses from China which also includes Gao Tai Yu, Liu Mei Tong, Liu Run Nan,  Ao Zi Yi, Ding Xiao Ying, and Calvin Chen. While Yang Zhen Yu is directing the series.
The fantasy Chinese drama will broadcast 40 episodes in total and has been rumored that a second season for the series has been scheduled. It will premiere on February 5, 2021 at Tencent Video and CCTV-8.
For the people who are looking forward to the Douluo Continent drama series, I would like to suggest that you check the Chinese anime adaptation too called Douluo Dalu or Soul Land. Currently, it has over a hundred episodes which I think is perfect to do while patiently waiting for the live-action's release.
Douluo Continent Synopsis
It tells the story of Tang San who overcomes many difficulties to protect his loved ones, bring honor to his sect, help his country, and become the strongest and bravest soul master. Having lost his mother, Tang San and his father depended on each other to survive. Because he had to bear heavy burdens since childhood, Tang San grew up meticulous and mature for his age. Tang San awakened his powers when he was six years old and was sent to an academy for training. He becomes a disciple of Yu Xiaogang and looks after the orphaned Xiao Wu as her older brother. To improve their soul power, Yu Xiaogang sends them to Shrek Academy where together with five other geniuses, they come to form the Shrek Seven Devils. As they gain fame, conflicts arise between the Shrek Seven Devils and students from other academies. The young heroes unintentionally become involved in the fight for imperial power between first prince Xue Qinhe and fourth prince Xue Beng. Meanwhile, Tang San discovers the culprit that murdered his mother and their secret plot to destroy the nations. To prevent them from succeeding, Tang San gathers allies to fight a difficult war. (Source: WeTV)
Last Updated on February 14, 2022 by Yu Alexius