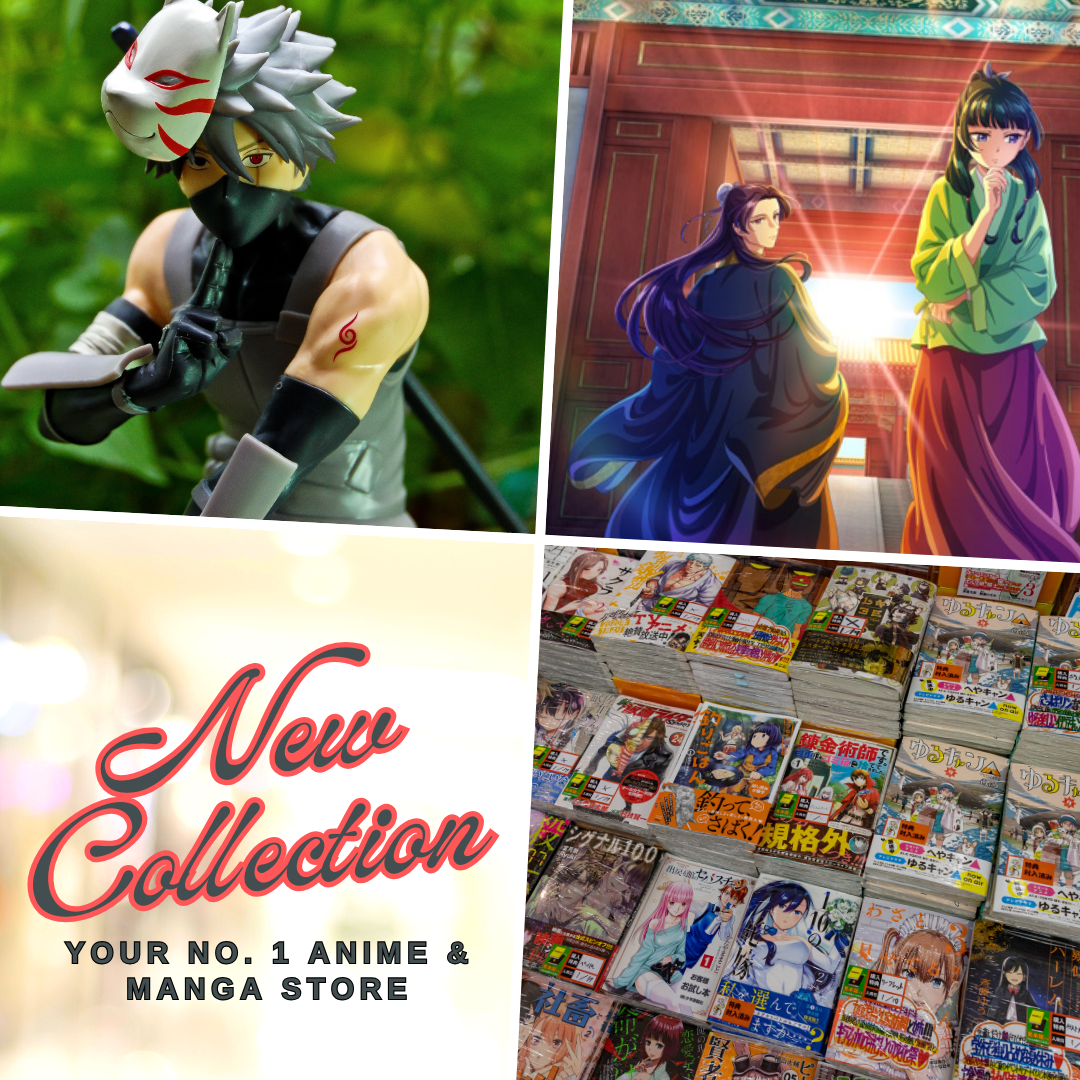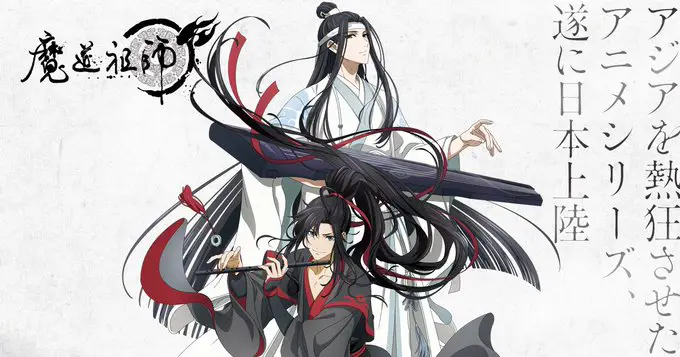 Hey guys, I've been meaning to write about Mo Dao Zu Shi Japanese dub ever since it was announced last year, unfortunately, I had completely forgotten about it due to my terrible schedule. However, 2021 is here and truth is, Mo Dao Zu Shi will release its Japanese dub version this January. Now, that's an exciting and amazing way to start the year. I am sure that Mo Dao Zu Shi fans are simply craving for this, I mean look at those available trailers that had been released for this version, as much as I love the original donghua, I am also enthralled by having the Japanese vibes embedded into it, I mean as someone who had grown up with Japanese animation, this feels amazing deep inside.
Mo Dao Zu Shi Japanese Dub Broadcast Announcement
The announcement was made way back in August 2020 when Aniplex opened a website for the Japanese dub broadcast of Mo Dao Zu Shi. It was accompanied by a teaser promo and a new key visual of the donghua.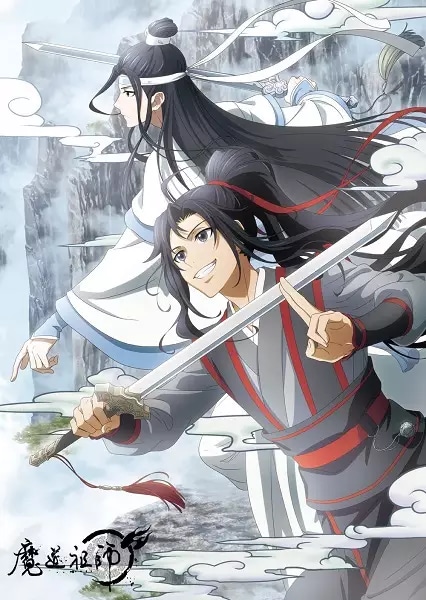 Release Date
Mo Dao Zu Shi or the Grandmaster of Demonic Cultivation had been one of the best Chinese anime in recent years and for its Japanese dub release, it will be titled Madou Soshi to fit its target audiences. Mo Dao Zu Shi Japanese dub release date is slated on January 10, 2021, at Tokyo MX, WOWOW, and BS11 at 9:30 PM. However, before that, the first two seasons of Mo Dao Zu Shi was broadcast on WOWOW with Japanese subtitles last September 9 and November 4, respectively. It will also have a release on Amazon Prime and Abema TV.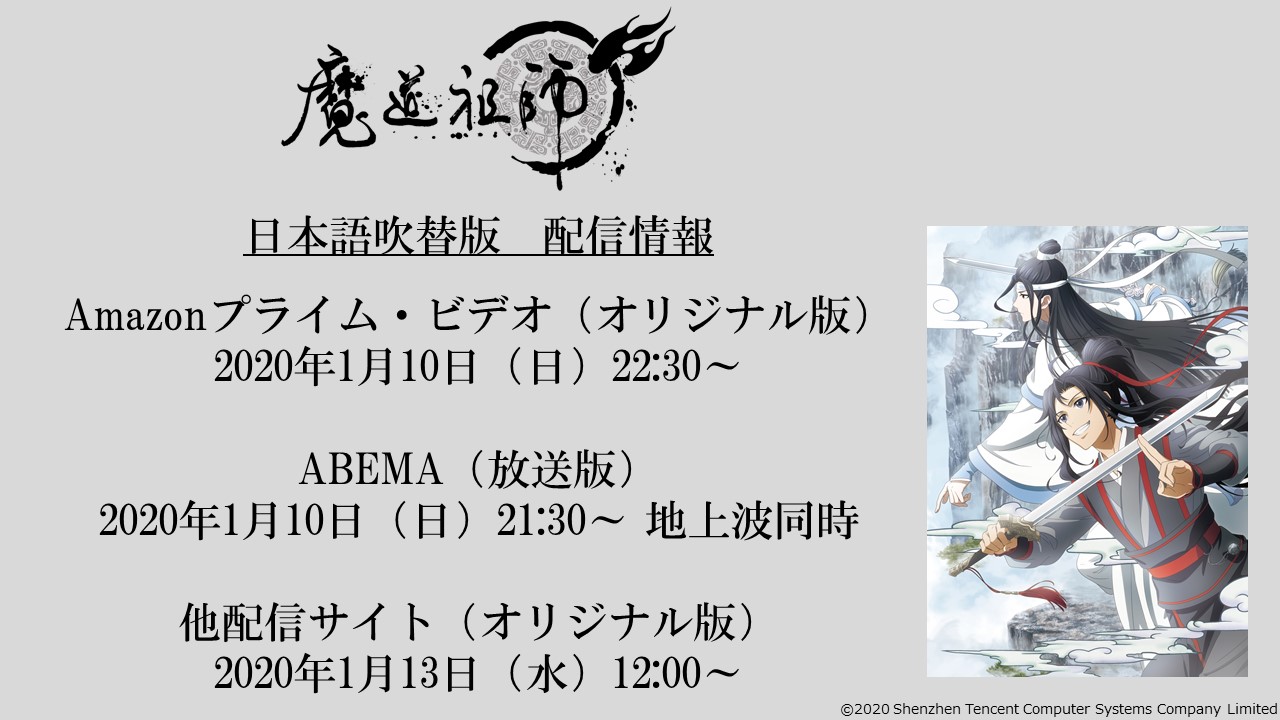 Cast Members
In November 2020, the cast for Mo Dao Zu Shi Japanese dub was revealed by Aniplex and Sony Music Solutions. There's a total of 21 voice actors listed as part of the project as follows:
Ryouhei Kimura as Wei Wuxian / Wei Wusien
Shinnosuke Tachibana as Lan Wangji / Ran Wangyi
Hikaru Midorikawa as Jiang Cheng / Jan Chong
Saori Hayami as Jiang Yanli / Jan Yenri
Toshiyuki Morikawa as Lan Xichen / Ran Shichen
Yuki Kaji as Jin Ling / Jin Ren
Shinba Tsuchiya as Lan Sizhui / Ran Sujui
Souma Saitou as Lan Jingyi / Ran Jinyi
Natsuki Hanae as Nie Huaisang / (Nie Huaisan
Kenji Akabane as Jin Zixuan / Jin Zushuen
Nobunaga Shimazaki as Wen Ning / Wen Nin
Ayako Kawasumi as Wen Qing / Wen Chin
Hiroyuki Yoshino as Wen Chao
Kana Asumi as Wang Lingjiao / Wan Rinjao
Lynn as Luo Qingyang / Luo Chinyan
Kenji Hamada as Jiang Fengmian / Jan Fonmien
Takako Honda as Yu Ziyuan / Yu Zuyuen
Mitsuhiro Sakamaki as Lan Qiren / Ran Chiren
Hayami Show as Jin Guangshan / Jin Guanshan
Kenta Miyake as Wen Ruohan
Keikou Sakai as Wen Zhuliu / Wen Jiuriu
Hiroshi Shirokuma as Nie Mingjue / Nie Minjue
Masafumi Kobatake as Su She / Su Shou
Opening Theme
The opening theme for Mo Dao Zu Shi Japanese dub is titled Senya Souka (Song of a Thousand Nights) by J-rock group CIVILIAN. The full opening theme for the Japanese dub version was unveiled this January 2, 2021, as shown below.
Ending Theme
The ending theme for the series is Kiji (Seasonal Road) and it was performed by one of my favorite anime song artists, it's Aimer.
Trailer and Promotional Videos
Here are the teaser and promo videos that we had so far for Mo Dao Zu Shi Japanese dub release as follows:
PV 1
PV 2
🐰吹替版メインキャスト解禁🐰

魏無羨:木村良平
藍忘機:立花慎之介

2人の声が入った最新PVも公開!https://t.co/8VdVJCgTyo

日本語吹替版は2021年1月よりWOWOW、TOKYO-MX、BS11にて放送開始予定です。#魔道祖師アニメ#魔道祖師 pic.twitter.com/r46zQg27Q4

— アニメ『魔道祖師』公式 (@mdzsjp) October 4, 2020
PV 3
Mo Dao Zu Shi / Grandmaster of Demonic Cultivation Overview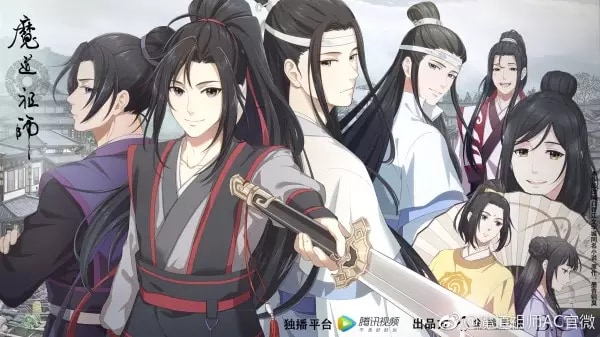 Mo Dao Zu Shi or also known as Grandmaster of Demonic Cultivation or The Founder of Diabolism is a Chinese anime that first aired in July of 2018 from Tencent Penguin Pictures and BCMAY Pictures. It was my best donghua aka Chinese anime of that year. The first season of Mo Dao Zu Shi had a total of 15 episodes and is the highest-rated donghua in My Anime List right now. An 8-episode sequel was released in August of 2019 which brings the flashback chapters of the story to its conclusion.
Synopsis
Xian: the state of immortality that all cultivators strive to achieve. However, there is a dark energy that lies underneath—the forbidden Mo Dao, or demonic path. Through an unfortunate series of tragedies, this is the path that cultivator Wei Wuxian experiments with during his teachings. His rise in power is accompanied by chaos and destruction, but his reign of terror comes to an abrupt end when the cultivation clans overpower him and he is killed by his closest ally.

Thirteen years later, Wei Wuxian is reincarnated in the body of a lunatic and reunited with Lan Wangji, a former classmate of his. This marks the beginning of a supernatural mystery that plagues the clans and threatens to disrupt their everyday life.

Mo Dao Zu Shi follows these two men on their mission to unravel the mysteries of the spiritual world. Fighting demons, ghosts, and even other cultivators, the two end up forming a bond that neither of them had ever expected. [Written by MAL Rewrite]
The donghua adaptation of Mo Dao Zu Shi had won The Best Serial Animation Award at the 15th China Animation Golden Dragon Awards. It also won another award at Xinguang Award and the 7th China Xián International Original Animation Competition as the Best New Animation.
Now, Mo Dao Zu Shi Season 3 had been previously announced by Tencent during their 2020 Animation Conference last August 8. They revealed that the donghua will return as part of their 2021 Chinese anime lineup along with some of the most popular titles from China such as Hitori no Shita Season 4, Battle Through The Heavens Season 4, Full-Time Magister Season 5, and Stellar Transformations Season 3.
The popular Chinese anime was based on a danmei (boys-love) novel by author Mo Xiang Tong Xiu who is famous for her bl works. Mo Dao Zu Shi along with her other boys-love novels – Heaven Official's Blessing and The Scumbag System made the trinity of highly praised danmei novels.
In 2019, a live-action series was also inspired based on the novel. It was called The Untamed the stars popular Chinese actors Xian Zhan and Wang Yibo. The series won numerous accolades and brought the popularity of the source material to another height. It has been a hit series throughout the Asia-Pacific region and was praised for its fantastic and faithful adaptation from start until the end.
References:
Last Updated on December 3, 2022 by Yu Alexius