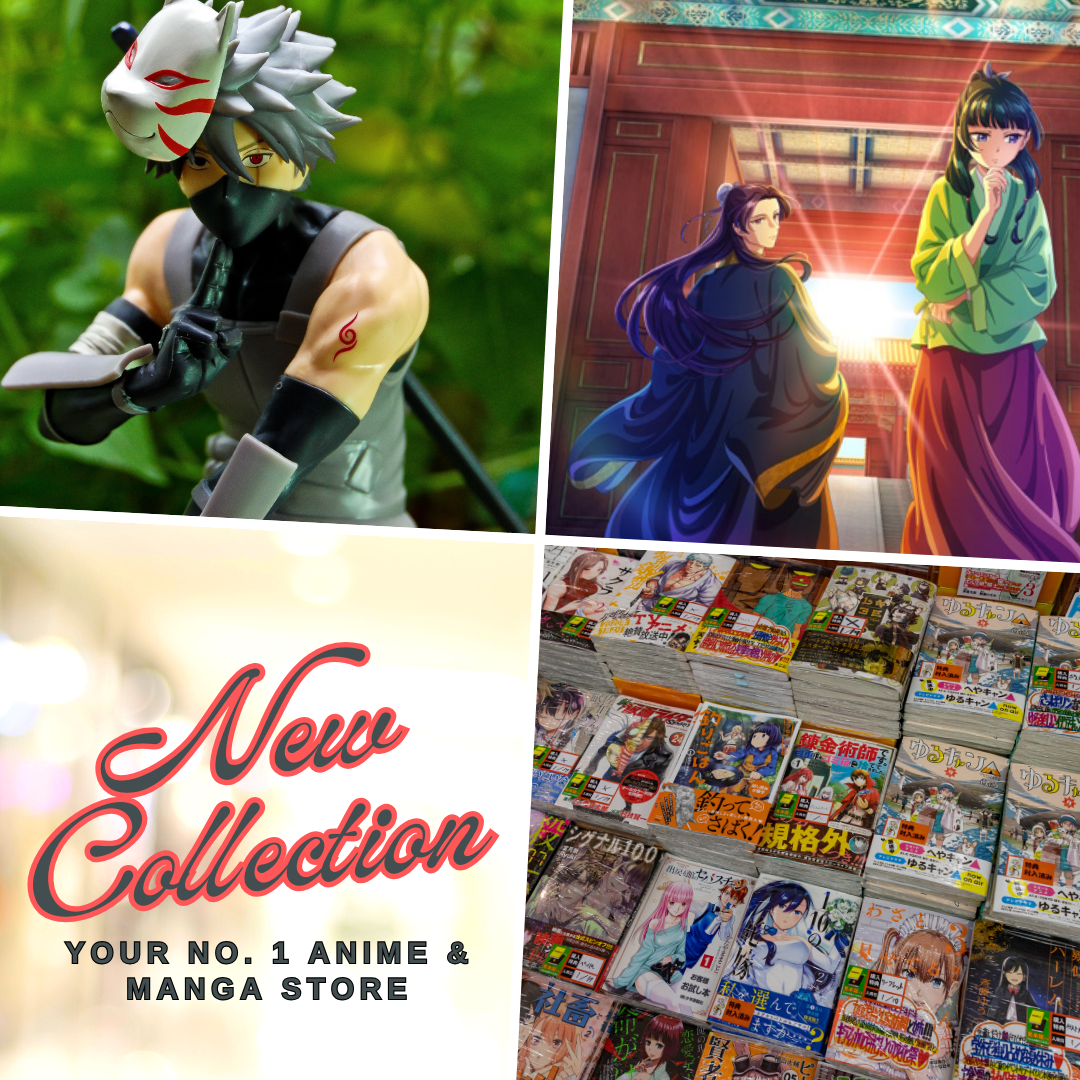 Xie Lian and Hua Cheng are scheduled to return in Heaven Official's Blessing Season 2 (Tian Guan Ci Fu or TGCF donghua) after the heartwrenching and emotionally ecstatic special episode that we had from the series last February which served as the finale of its first season that premiered on October 31, 2020.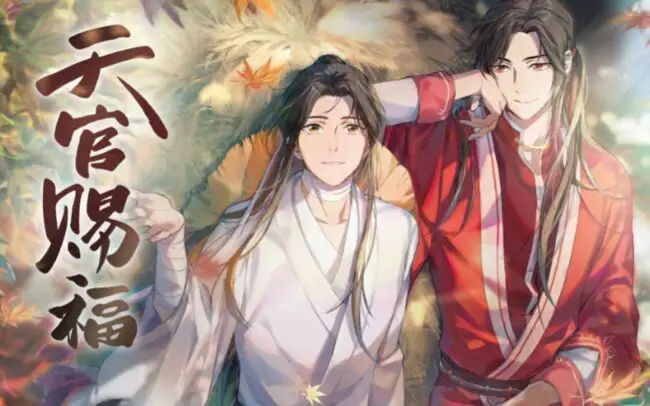 Heaven Official's Blessing Season 2 Overview
The announcement for Heaven Official's Blessing Season 2 had been confirmed when the special episode aired on February 16, 2021. It will follow where the special episode had left us with such a huge cliffhanger as Xie Lian might have realized something about Hua Cheng's real background and history, and the bond that ties them together.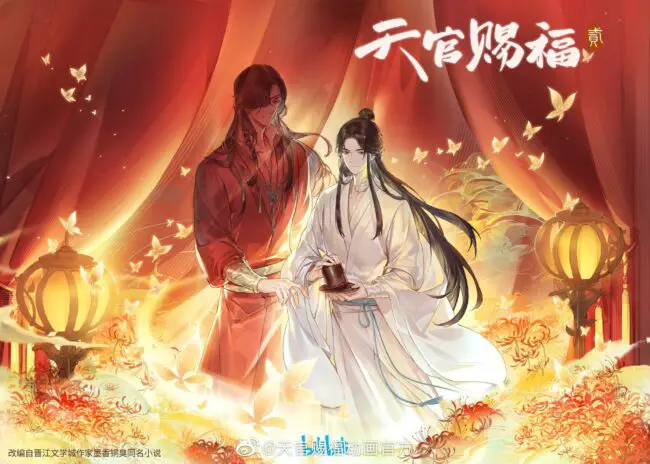 Animation Studio & Release Date
Haoliners Animation League will not return to animate Heaven Official's Blessing Season 2 instead, Red Dog Culture House will take over the project and upon watching the teaser, it seems that the series is still in good hands. Red Dog Culture House is one of the affiliated animation studios with Haoliners Animation in South Korea, and they had been in charge with a few episodes from the 1st season.
While we don't have a release yet, Heaven Official's Blessing Season 2 is speculated to be released by the end of 2021 or by early 2022. Well, I think fans can wait to give the production committee a decent amount of time to ensure its quality. Nevertheless, the first season had already set the standard so high.
Heaven Official's Blessing Brief Introduction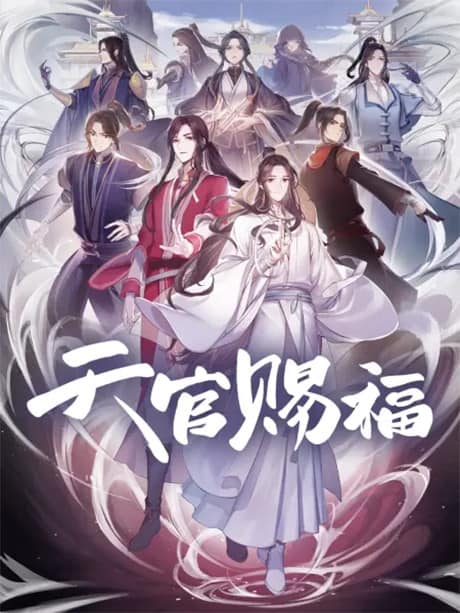 The Chinese anime is adapted from a danmei (boys-love) novel titled Tian Guan Ci Fu by author Mo Xiang Tong Xiu. She also wrote two more danmei novels that you guys are familiar with, Mo Dao Zu Shi (Grandmaster of Demonic Cultivation), and the Scum's Villain Self-saving System; both had been adapted into donghua respectively.
Synopsis
Xie Lian, the crown prince of Xian Le Kingdom, successfully ascends to Heaven during his third trial in spite of successive demotions. However, he accidentally breaks the Gold Palace of heavenly officials. With no human worshiping him, Xie Lian has to descend to the secular world to exorcise ghosts, which may help him sustain his divinity. (Source: Funimation)
Heaven Official's Blessing was the biggest of the Chinese anime lineup from bilibili last 2020, it was animated by Haoliners Animation League and was streamed in bilibili. It was also the first Chinese anime to be added to the simulcast lineup of Funimation. In 2021, Heaven Official's Blessing was also added on Netflix and Amazon Prime.
The donghua had been one of my best Chinese anime of 2020 and I have written my full thoughts about it in my review post: Heaven Official's Blessing Anime Review: Intimacy & Conspiracy
Further News: Tian Guan Ci Fu Gets Japanese Dub Version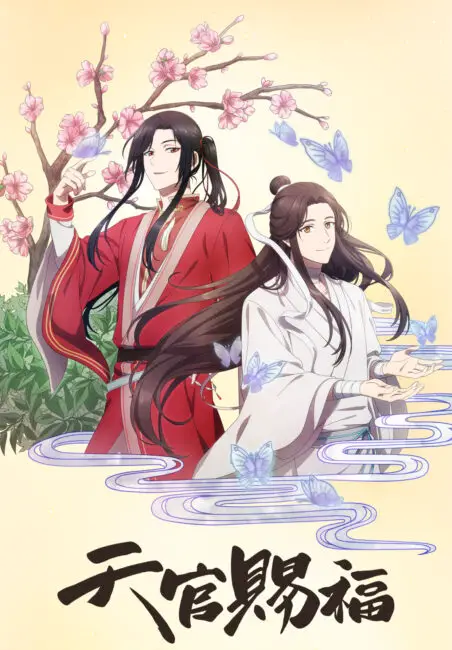 While we are patiently waiting for Heaven Official's Blessing Season 2, did you guys know that it is getting a Japanese dub version in July titled Tenkan Gifuku? Yes, you're reading it right. Tian Guan Ci Fu gets a Japanese dub release in July, just like its sister Mo Dao Zu Shi which premiered as Madou Soshi last January 13, 2021. It will feature the voices of Hiroshi Kamiya (Levi Ackerman from Attack on Titan), and Jun Fukuyama (Lelouch from Code Geass).
Alright, to get the latest updates about Heaven Official's Blessing Season 2, don't forget to subscribe to our newsletter and get the latest news right to your inbox. So, let us know your thoughts about the upcoming new season of the donghua and what are your expectations from it. Share your thoughts in the comment section below.
Last Updated on March 7, 2023 by Yu Alexius