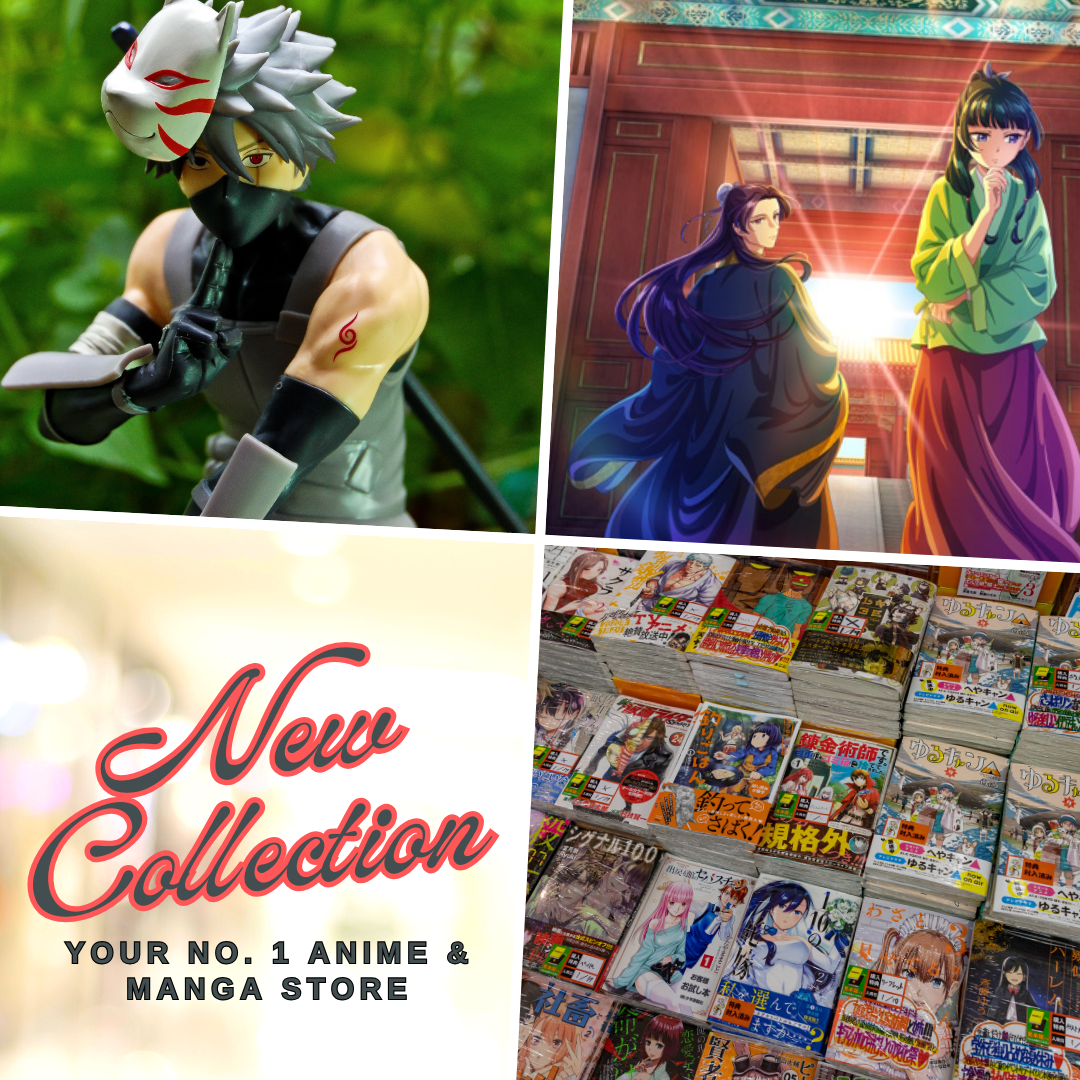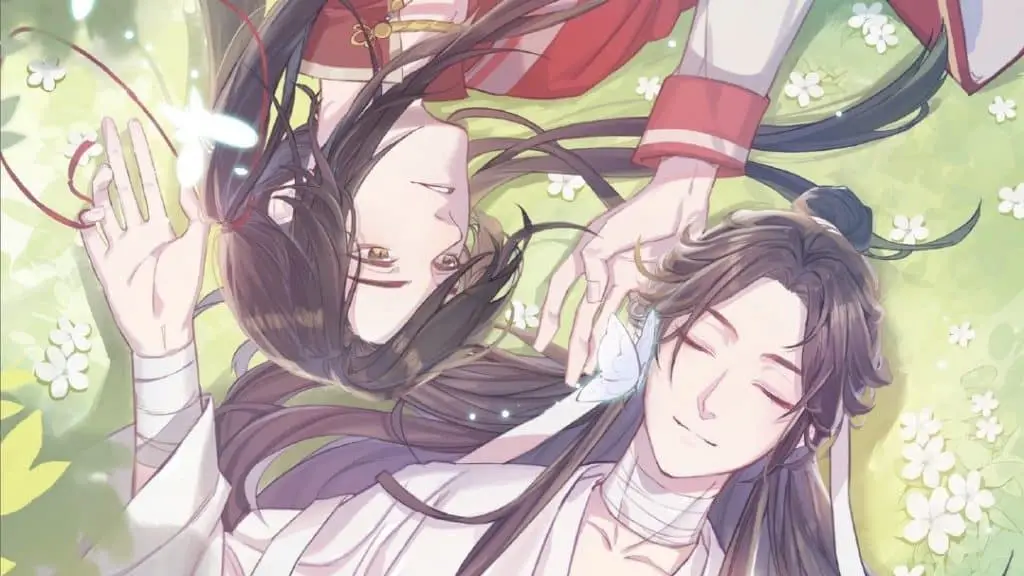 Tian Guan Ci Fu special episode is coming in 2021 and fans are anxiously waiting for it especially knowing how the first season of the popular donghua had ended several days ago. Yes, guys! One of the most popular and best Chinese anime of 2020 is coming back for a one-shot special episode this year and we are simply excited for this because it might be a long wait for us to have its second season which seems to be slated for release in 2022.
Heaven Official's Blessing / Tian Guan Ci Fu Special Episode
The announcement of Tian Guan Ci Fu special episode was made by bilibili during its event last November 21 where they unveiled their 2020 and 2021 Chinese anime lineup.
Release Date & Poster
During the event, Tian Guan Ci Fu special episode release date is scheduled for February 16, 2021.
Haoliners Animation League and bilibili also unveiled a key visual for Tian Guan Ci Fu special episode as shown below: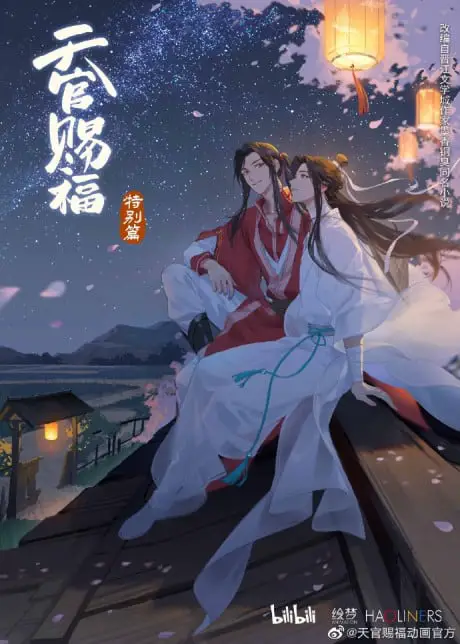 It will continue where the first season end which left us craving for more. What will happen next after Xie Lian revealed to San Feng that he knew all along that he is Hua Cheng? Now, that is something we should look forward albeit the special episode may simply give us a teaser for what had been in store for us for the second season.
Teaser & PVs
Tian Guan Ci Fu Overview
Tian Guan Ci Fu or popularly known in the English-speaking world as Heaven Official's Blessing is one of bilibili's Chinese anime lineup of 2020 and probably the most popular they had produced from last year. It was well-received by the fans of its source material and had become the most trending boys-love donghua of the year.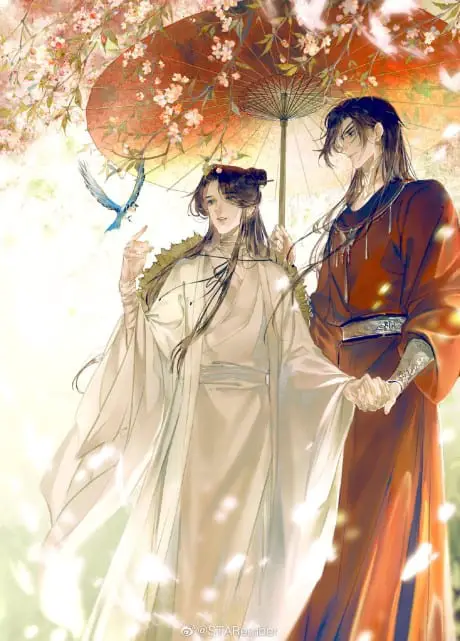 The donghua was adapted from Mo Xiang Tong Xiu's danmei (boys-love) novel of the same title. It is one of her danmei trinity alongside the Scumbag System and the Grandmaster of Demonic Cultivation (Mo Dao Zu Shi). Now, that I have watched all the donghua adaptation of these three novels, I can conclude that each of them is special and have their unique appeal. Albeit, I am falling deeply with Heaven Official's Blessing because the main characters' chemistry is so real and precious. It is animated by Haoliners Animation League and directed by Li Haoling.
Tian Guan Ci Fu is also the first Chinese anime that has been released by Funimation, and we hope to see some more donghua releases in the west because of this.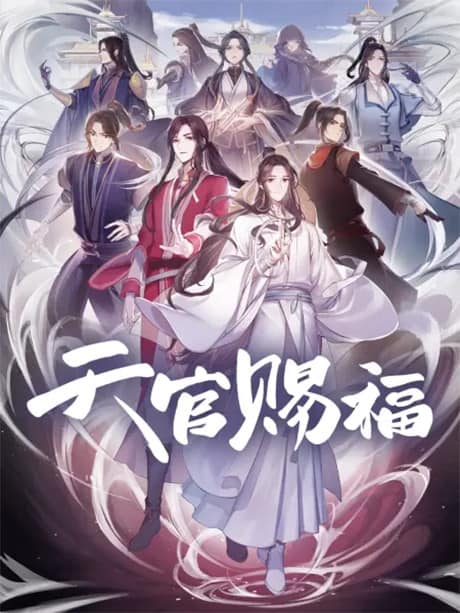 Synopsis
Xie Lian, the crown prince of Xian Le Kingdom, successfully ascends to Heaven during his third trial despite successive demotions. However, he accidentally breaks the Gold Palace of heavenly officials. With no human worshiping him, Xie Lian has to descend to the secular world to exorcise ghosts, which may help him sustain his divinity.

Source: Funimation
Official Trailer
The Heaven Official's Blessing donghua adaptation first premiered on October 31, 2020, and has become one of the most beloved series among Chinese anime fans. It has a delicate and lighthearted narrative with fun and interesting characters to follow. As compared to other MXTX's donghua, it has the gentleness that opposed the playfulness of Mo Dao Zu Shi, and genuine affection that we don't see yet from the plain Scumbag System story.
Where to Watch Tian Guan Ci Fu?
The donghua was produced and distributed by bilibili both for local and international viewers. You can check it at Tian Guan Ci Fu's official page on bilibili or at the YouTube channel: Anime Made by bilibili. For viewers in the west, you may also watch Tian Guan Ci Fu at Funimation.
Tian Guan Ci Fu is also available on various sites which was translated by fans since the availability of Chinese anime in general is quite scarce for the international audiences.
Last Updated on November 9, 2022 by Yu Alexius