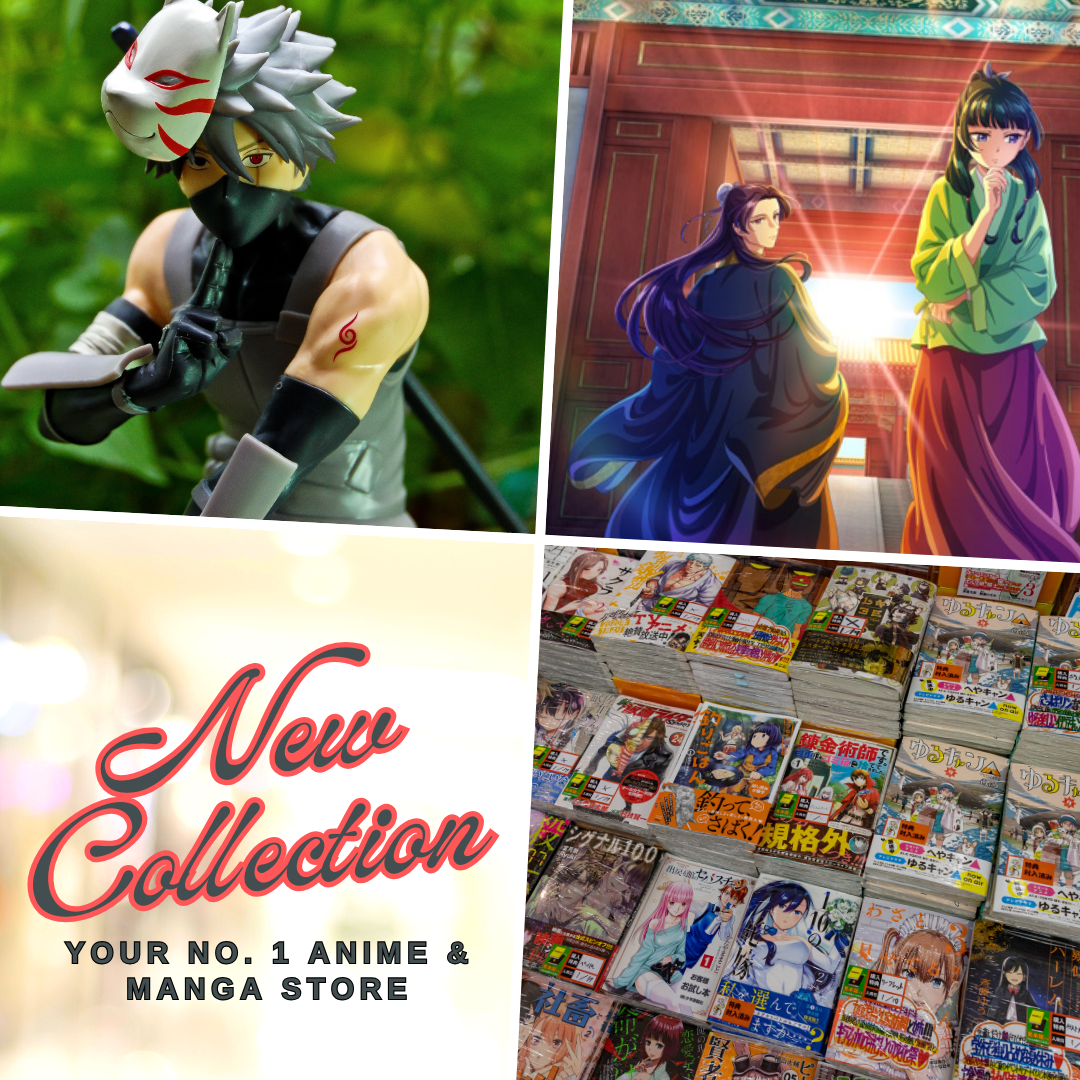 The year that was 2020 might have been over but for us, at least for me, I'm still catching to various Chinese anime from last year. While I have already seen some of the best Chinese anime to watch from 2020 such as the spectacular Wu Shan Wu Xing (Fog Hill of Five Elements) and my personal favorite The King's Avatar Season 2, there's still many donghua that I need to catch up to, therefore I won't be able to post my year-end review of donghua from last year. Although the 2021 Chinese anime lineup sure is waving and enticing me to start the new year immediately.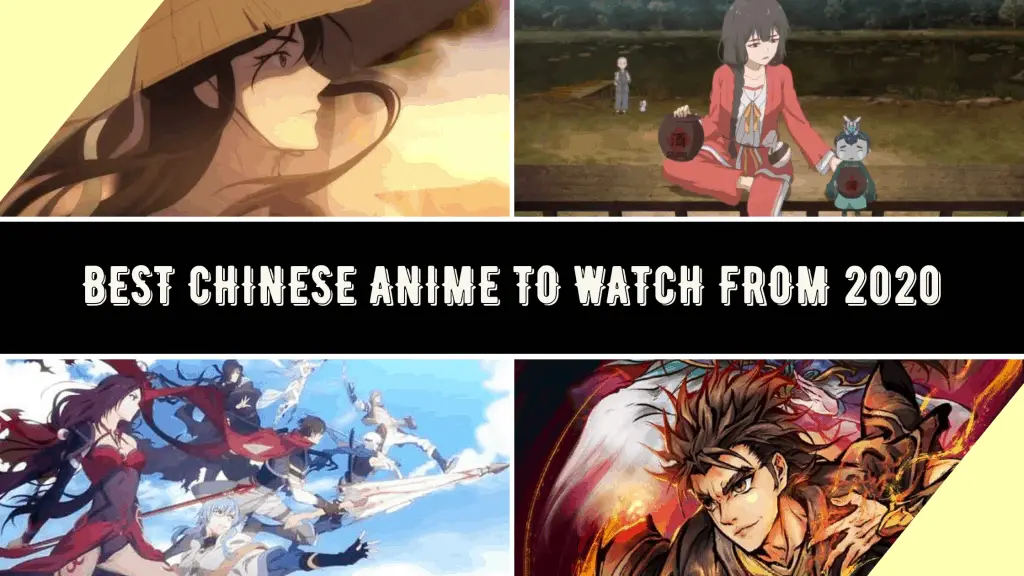 Nevertheless, I would like to share here some of the best Chinese anime to watch for viewers who haven't check out most of the donghua that aired last year. These are the donghua that satisfied me throughout its whole run. Some titles are the sequel to popular series from recent years, while we also have new series that were based on popular novel or manhua, while some are original works.
Fog Hill of Five Elements
The best Chinese anime from 2020 if you simply look for astounding animation, great visuals, beautiful character designs, and god-like fight scenes. This donghua can put the majority of action anime out there to shame, but there's no use to compare as Fog Hill of Five Elements even set sail differently from other donghua. With only 3 episodes available, and fans are still waiting for Fog Hill of Five Elements Episode 4, the donghua was able to capture the attention of many anime fans, although I believed we need to further spread the word because this series deserves more attention.
The Chinese anime is also known as Wu Shan Wu Xing or the Five Elements of the Misty Mountains. Here's a bit of trivia, Fog Hill of Five Elements was animated by mere 9 people only, with 6 regular animations and staff from Samsara Animation Studio, and 3 interns in 3 years. That is no small feat considering the animation quality of the series. It only proves how talented and dedicated the people who are working behind it.
If you haven't seen it yet, you can watch Fog Hill of Five Elements on bilibili, the official distributor of the donghua in China. As far as I know, they are also planning to release it legally to international audiences and Guodong Subs also finished doing the translation and subbing jobs, however, we don't have the specific date of its global release yet. Nevertheless, the donghua is also available on various anime streaming sites out there.
Trailer
Here's the trailer of Fog Hill of Five Elements to give you a glimpse of why this donghua is exhilarating.
Heaven Official's Blessing
Next on our list is one of the best Chinese anime of 2020 and a series that I hold so dear. I am a huge fan of Mo Dao Zu Shi and while waiting for its 3rd season, I think it's nice to watch the donghua adaptation of other works by its author Mo Xiang Tong Xiu. That leads me to watch Heaven Official's Blessing or Tian Guan Ci Fu which was released last October 31.
As a gay guy and someone who loves the danmei or shounen-ai genre, Heaven Official's Blessing is such an amazing donghua to follow. I must say that mysterious San Lang, and the pure-hearted Xie Lian are the perfect match, I am actually fell in love with them even more than the time I am fascinated by Wei Wuxian and Lan Wangji from Mo Dao Zu Shi. It's more subtle and delicate storytelling that got me captivated in many ways. You may check Heaven Official's Blessing synopsis and our review for an in-depth discussion about it.
Related Post: Heaven Official's Blessing Season 2 Had Been Officially Announced
 A Will Eternal
The immortal cultivator who is afraid to die is next on our list. I am not expecting that I will enjoy A Will Eternal in the beginning, but it has proven to be solidly action-packed with so much drama and humor along it. It's animated by BCMAY Pictures, the studio that brought Mo Dao Zu Shi, and The King's Avatar Season 1 to us, so its fight scenes sure are solid and the visuals are beautiful.
The King's Avatar Season 2
Here, we have The King's Avatar Season 2, this series means a whole lot to me. It is my gateway series to Chinese animation, it is the reason why I started blogging about Chinese anime too. The second season of The King's Avatar was animated by Colored-Pencil Animation Design, therefore, many fans noticed the differences in the animation quality and character designs. I am not complaining though, I actually love the changes since it gives off more energetic and vibrant vibes in the series.
The story was quite rushed and they skipped some scenes from the novel but I think it is no big deal. What makes The King's Avatar Season 2 amazing? It finally sets the mood for its upcoming sequel. The team Happy was officially founded, team Excellent Era was relegated from the alliance. This leads to the highly anticipated clash of Ye Xiu's team Happy against his former team, the Excellent Era in the Challengers League.
The Manual of Hundred Demons
As a big fan of Mushishi and Natsume's Book of Friends, watching The Manual of Hundred Demons brings back a lot of memories. It feels nostalgic and despite having the same repetitive plot which usually ends in sorrowful moments, Bai Yao Pu or The Manual of Hundred Demons truly delivered the feels. Its storytelling directly appeals to our hearts, paired with beautiful visuals and emotional soundtrack, this is the best Chinese anime to watch if you are looking for a deep story of earthly relationships and their fragile hearts.
Related Post: Top 10 Recommended Anime Like Fairies Album
All Saints Street
The most adorable Chinese anime of 2020 is next on our list. All Saints Street only runs for around 2 or 3 minutes per episode, so you can binge-watch all the 12 episodes in almost 30 minutes. It also returned for another season last October. It follows the story of supernatural creatures living in one apartment in the human world. Their interactions with each other and their daily life as they tried to adapt to humans are genuinely funny and cute. With these facts, I believe it is one of the best Chinese anime that you should watch.
Hitori no Shita: The Outcast Season 3
We only have 8 episodes for Hitori no Shita Season 3, however, the animation quality when it comes to fighting scenes sure had made the fans get hyped and talked about it a lot. There's a sudden shift in the focus of the story this season, instead of following Zhang Chulan, we had Wang Ye at the center of the story this time. I did enjoy how Zhang Chulan, Wang Ye, and Zhuqe Qing became friends and developed the connections that they had shared from the 2nd season of the donghua despite starting as rivals. Now, we simply have to wait a little bit as Hitori no Shita Season 4 had been listed by Tencent for the 2021 release and it seems we will have to learn more about Feng Baobao too.
The Scumbag System
Here's another donghua based on a danmei novel by Mo Xiang Tong Xiu. The Scumbag System is quite different from Mo Dao Zu Shi and Tian Guan Ci Fu, this time we had a normie guy from the real world who got transmigrated or isekai'd inside the world of a game after talking rubbish about it. Wow, that was such a twist and immediate karma. So, he was transmigrated into the body of the villain, and knowing that the villain will have a terrible demise, he must find a way to avoid those red-flags. However, what will he do if his course of action is limited by the game system itself? That's when he needs to get to the good side of the main hero of the game but it is not an easy task.
This is a danmei donghua that fans of bl anime series should look forward to see. It's funny, action-packed, and pretty, that was literally since the character designs for our villain is beautiful beyond comparison.
The Daily Life of the Immortal King
The best Chinese anime of 2020? Obviously not, but it is one that sits atop of the list if we will discuss popularity. The story has a lot of potentials and while I have a love and hate relationship with this, I am sincerely looking forward to The Daily Life of the Immortal King Season 2 in 2021 because the finale of the first season got me hyped. What's with the story? It's like a teenage Saitama, we have a young teenage boy who had insurmountable power but he only cares to have a peaceful high school life, so he is trying to hide his power. Will he ever succeed? That is something that you have to see for yourself. You can watch The Daily Life of the Immortal King on bilibili as well as the other series I have mentioned here such as Legend of Tang, The Manual of Hundred Demons, and Heaven Official's Blessing to name a few.
Martial Universe Season 2
The second season of Martial Universe is next on our list. We immediately picked up the story where it left from the first season and shown us Lin Dong embark on another journey to increase his cultivation. He ascended again as a Symbol Master. He also one of his nemesis, Lin Langtian from the main branch of the Lin family. He also meets one of his future wives, Ling Qinzhu albeit their encounter is a bit unusual. With all the events that took place in the 2nd season, it makes me excited to see what Martial Master Season 3 had in store for us this 2021.
Related Post: The Best Anime and Donghua Like Martial Universe (Wu Dong Qian Kun)
Stellar Transformations Season 2
Qin Yu is one of my favorite Chinese anime boys out there, I have mentioned the reason for that in my review of the donghua's second season several months ago. There's a huge development in the story of Stellar Transformations in season 2 compared to what happened from the first season. Qin Yu also started his long journey towards immortal cultivation and it had been a fantastic experience to see his progress step by step. If you guys will watch Stellar Transformations, let me tell you this, it is also slated to return for its third season in 2021 which had been confirmed by Tencent.
Are You Okay?
If you want to have some fun and a good laugh, Are You Okay? Or You Yao is the best Chinese anime to watch from the iQIYI lineup from 2020. Its isekai plot and parodic style of narratives are amazing. I have also listed it as one of the funniest Chinese anime out there along with Psychic Princess, Everlasting Immortal Firmament, and Lu's Time.
Legend of Tang
Legend of Tang or Tian Bao Fuyao Lu, or also known as Legend of Exorcism is another danmei (boys-love) donghua in this list. Amazingly, the Chinese animation industry had been treating us to many boys-love donghua even though LGBTQ rights are not yet generally accepted in China. Nevertheless, this is one of the best Chinese anime of 2020, Legend of Tang is animated by Sparkly Key Animation and bring us an imperial conspiracy and supernatural story altogether.
White Cat Legend
From Nice Boat Animation, White Cat Legend is one of the best-animated donghua of 2020. It is also a good gateway donghua for new viewers of Chinese animation as it doesn't require a lot of basic knowledge about China to get into its story. It thrives in its humor and supernatural-cliche, while also giving us good fight scenes. The fight scenes from the White Cat Legend finale are animated by Lin Hun, the creator of Fog Hill of Five Elements and it is an awesome sight to behold.
Related Post: White Cat Legend Season 2 Listed as Part of Tencent's 2022/2023 Lineup
Antidote
Here comes another of my favorite boys-love Chinese anime of 2020, it's Antidote or Jie Yao. Imagine and rich-kid and a young delinquent becoming best friends, lovers, et al? This donghua had been an amazing and cute ride for me, there are actions, drama, and a whole lot of adorable moments that could melt the heart of every fujoshi out there.
Soul Land
Last but definitely not least in our list of best Chinese anime to watch from last year is Soul Land or Douluo Dalu. Chinese anime fans in China know just how overwhelmingly popular this donghua is. Having over 200 million views in almost every episode that Soul Land releases in 2020, it has been the most-watched Chinese anime worldwide. Soul Land had been airing continuously for the last 2 years. For fans of cultivation donghua, Soul Land is among the series that sits atop their watchlist.
Recommended: Top 50 Anime Series of 2020 [Year-End List]
Last Updated on November 9, 2022 by Yu Alexius