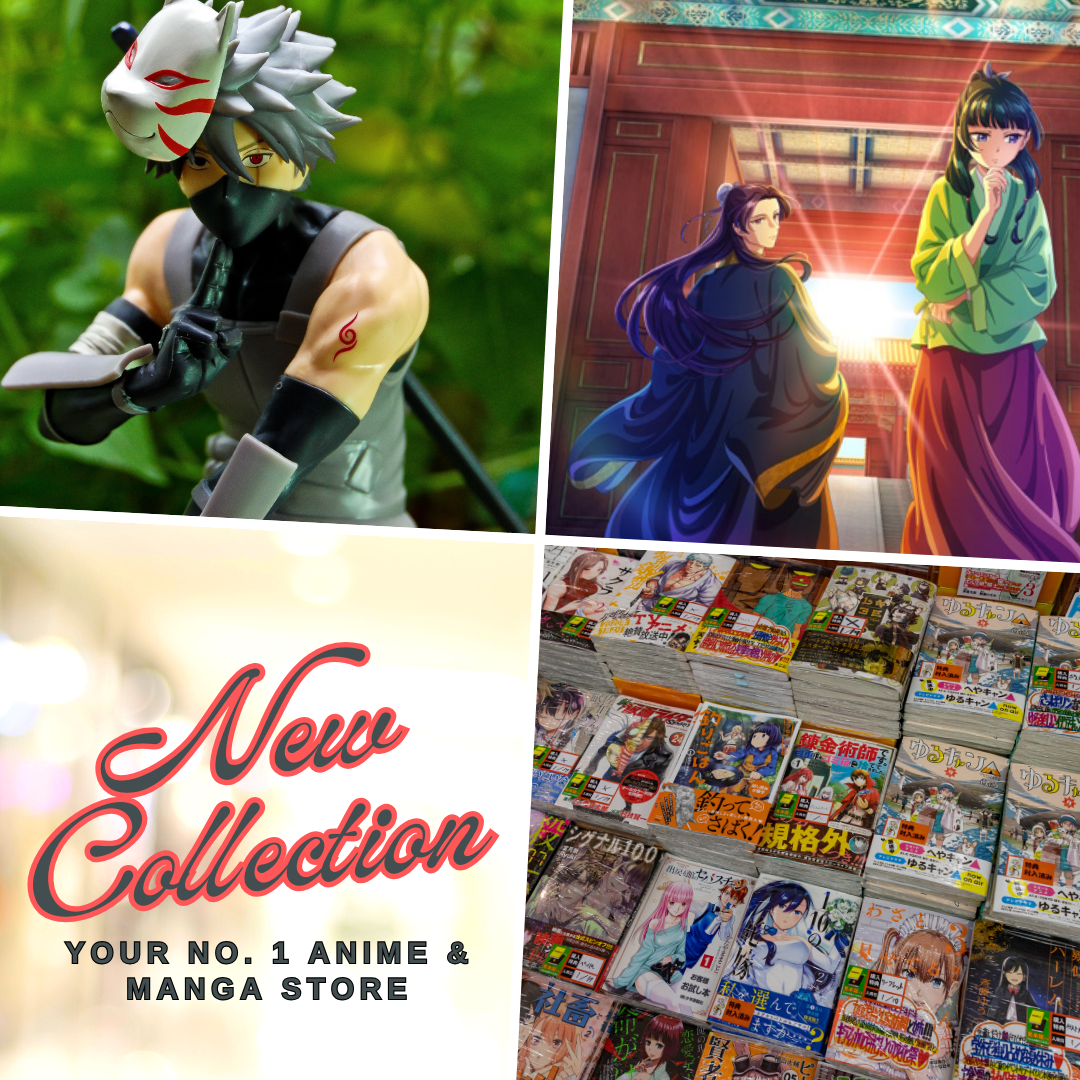 Bilibili shows no sign of stopping as they continue the momentum they had built in the past few years in Chinese animation production. In 2021, bilibili unveiled a set of promising titles that include some of the most beloved and well-received Chinese anime in 2020. Here, we have their list of Chinese anime lineup for 2021 as previously announced from their November 23 event.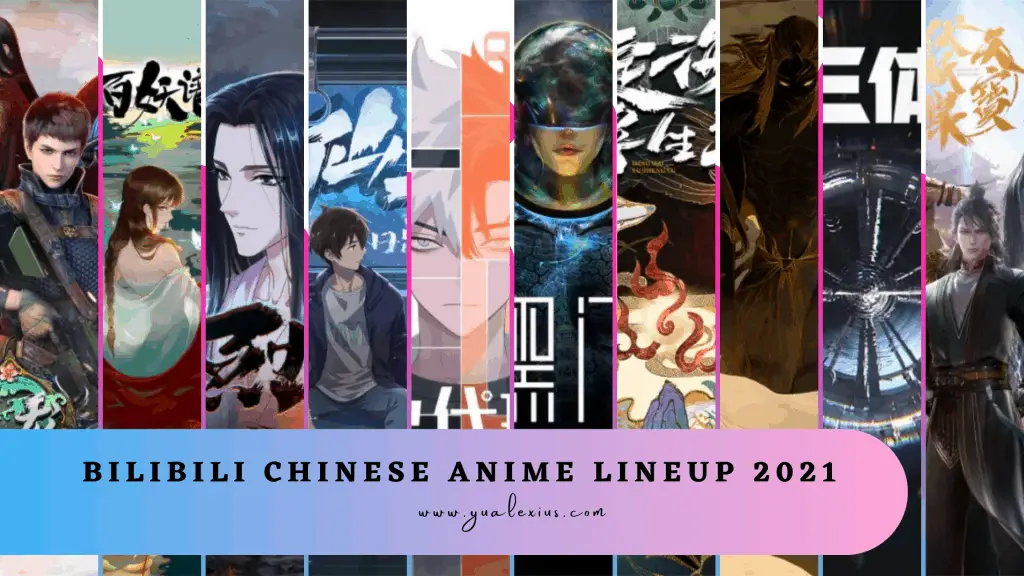 Bilibili's 2021 lineup of Chinese animation comes in wide arrays of choices – they have 8 original series, 11 adapted works from various media such as novels, games, and manhuas. They also made new announcements about their shows that are originally slated for 2020 but were delayed for some reasons, some fans are calling these shows leftovers. We also have 8 sequels of Chinese anime to be distributed by bilibili next year.
So, without further ado, let's take a look at bilibili's set of Chinese anime for 2021 as follows:
THE SEQUELS
These are some of our favorite Chinese anime in recent years. Personally, I am looking forward to watch 5 of the anime on this list of sequels.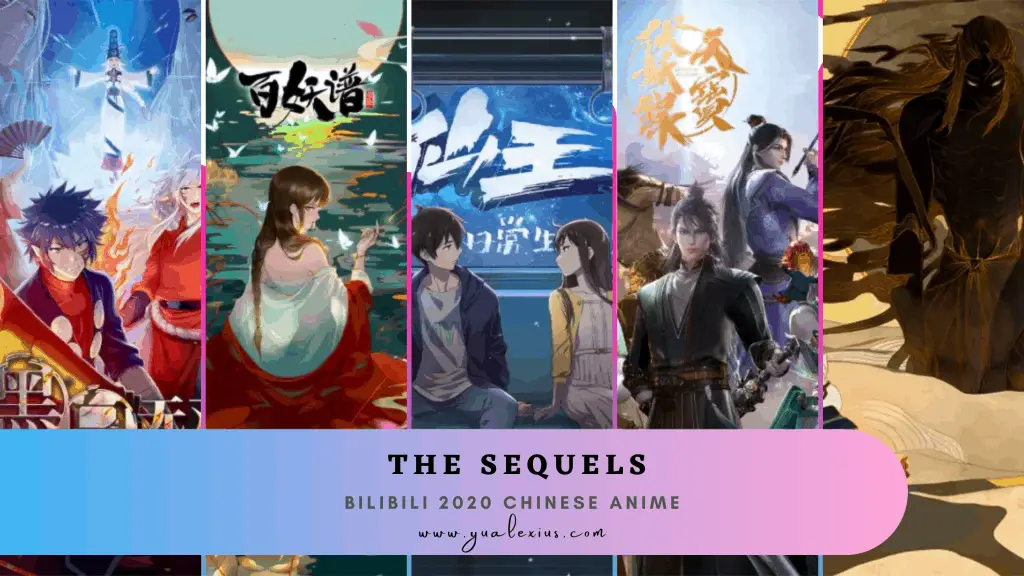 The Manual of Hundred Demon Season 2
Bai Yao Pu – This is one of the best Chinese anime of 2020 for me. As an avid fan of Mushishi and Natsume's Book of Friends, Tao Yao and her traveling party are simply fun to follow and all the stories they presented to us have life lessons to learn from. One thing I could say is that this anime always made me emotionally unstable due to its drama. Nonetheless, I am excited to watch The Manual of Hundred Demons Season 2 next year.
The Legend of Tang Season 2
Tian Bao Fuyao Lu – Our favorite exorcists are coming back in 2021 for The Legend of Tang Season 2. After the first season left us on such a cliffhanger, we definitely have to see what will happen next. For boys-love anime fans, Legend of Tang is a must-watch for you.
The Daily Life of the Immortal King Season 2
Xiang Wang De Ri Chang Sheng Huo 2 – Yes, the almighty is coming back and we are simply excited to see what will happen next. Is his action from the first season will have consequences? Will the other deities or gods intervene this time? That is something I badly want to see in The Daily Life of the Immortal King Season 2.
Heaven Official's Blessing Special Episode
Haoliners' biggest donghua of 2020 – Tian Guan Ci Fu or Heaven Official's Blessing is returning for a 1-shot special episode on February 16, 2021. This is one of the most-watched boys love anime of 2020.
Chivalrous Hero Shen Jianxin 3
Jiang Wang 3: Xian Gay Yi Dan Chen Jian Xin 3 – Looking for more comedic relief next year? You might as well check the upcoming 3rd season of Chivalrous Hero Shen Jianxin. While the first two seasons have a parodic approach while having eloquent worldbuilding, it seems that we will have some serious drama in the third season.
A Record of a Mortal's Journey to Immortality
Fan Ren Xiu Xian Chuan – I just can't get enough of Han Li and his adventure. The story is just like any other cultivation or martial arts Chinese anime out there, but what truly captivated me about this donghua is the beautiful character designs that look realistic and the stunning fight scenes.
Carp Reborn Season 2
Yuan Long – For isekai fans, Carp Reborn is one of the most exciting donghua we had this 2020. It follows the usual pattern of a transmigrated-cultivation cliche among Chinese animation. Yet, it does have some spice on its own which reminds me of Xie Wang Zhui Qi.
Black and White Warriors Season 3
Hei Bai Wu Shuang 3 – Wawayu Animation is back with another project and this time it is the 3rd season of Black and White Warriors, one of the best action Chinese anime a few years ago.
Related Post: Bilibili Unveiled their Chinese Anime Lineup for 2022
THE LEFTOVERS
Alright, as I have mentioned earlier, the leftovers are those Chinese anime that is supposed to be released this 2020 by bilibili but still don't have any actual release date yet and some of them have been slated before the year ends. Nevertheless, here they are as follows: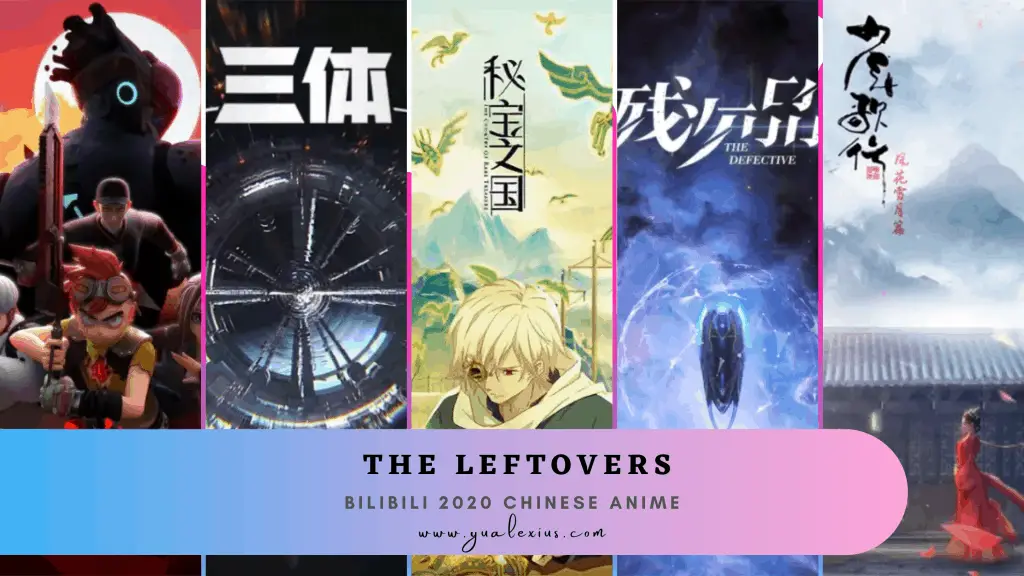 Country of Rare Treasure
Spirit Wind Elegance (also known as Soulmates)
The Defective (previously known as Access:Denied)
Three-Body Problems (adapted from one of the best sci-fi novels from China)
Aurora
Juvenile Song Season 2
The Legend of Luo Xiao Hei (a new anime of Luo Xiao Hei series)
Superstar
ADAPTATIONS
We have 11 Chinese anime adaptations in 2021 to be distributed by bilibili. These are works that have been based on novels, manhuas, and games. I am eagerly waiting for some of them as follows: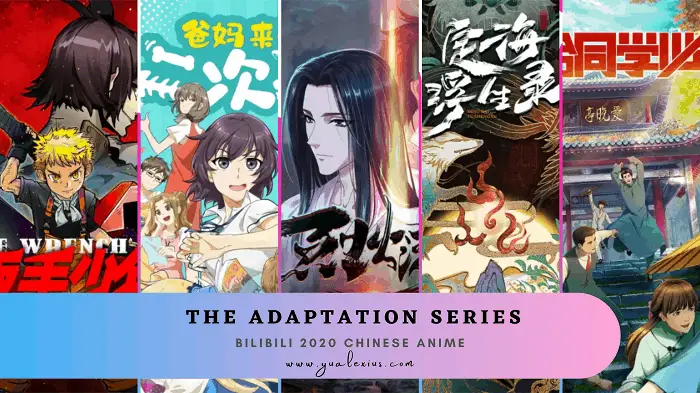 Drowning Sorrows in Raging Fire (also known as Lie Huo Jiao Chou) – this is the title from this set that I am eager to watch.
Otaku's Offspring
Dinghai Fushing Records (Dinghai Fusheng Lu) – this is based on the prequel novel of The Legend of Tang (Tian Bao Fuyao Lu)
Forerdinati or Forerdination
Immortality (Yong Sheng)
Pipe Wrench Boy (Bao Shou Shao Nina)- this donghua reminds me of Steamboy
A Dream of Youth: Mao Ze Dong (Qia Tong Xue Shao Nian)
Xue Yu Xin
Fantasy Westward Journey (also known as Shikong Zhi Xi)
The White Night Walkers (Changán Shi Er Shi Chen Zhi Baiye Xing Zhe)
You Are a Genius
ORIGINALS
Here we have 13 original series from bilibili in 2021 and some of them look interesting based on the previously revealed trailer during the event of bilibili last November 21, 2020.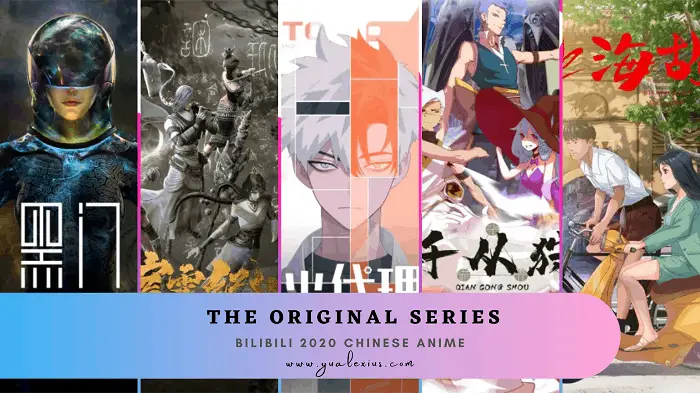 Time Agents (Shi Guang Dai Li Ren) – on top of my highly anticipated originals from bilibili in 2021 is this one.
Shanghai Melody (Shanghai Gu He) – now this reminds me of Flavors of Youth and it seems we will have a dramatic ride from donghua.
Overarching Guardian (Qian Cong Shou)
Swarm (Hei Bei) – here's another sci-fi novel from Priest in this list.
Li's Little Kitchen (Li Lin Ke De Xiao Guan Er)
Martial Academy (also known as Martial School or Wu Shu)
Sword
The Gerent Saga (Sou Xuan Lu Zhi Chen Ling Ji)
Tian Yi Que
Xianshan Fantasies
Ancient G's Frames (Dou Shen Ji)
Cat Spirit Album (Mao Ling Xiang Ce)
Salted Fish (Xian Yu Ge)
Related Post: Shiguang Daili Ren (Link Click) is the Best Chinese Anime of 2021
Aside from the Chinese anime series I had mentioned above, bilibili is also slated to release some movies such as Shadow Diver from studio Tumble. Shadow Diver will serve as the sequel to Alita's Trial and A Bedtime Tale – both were great works. They will also release Nezha Reborn and the spin-off movie of The Manual of Hundred Demons which makes me excited.
Now, this makes 2021 an even more interesting year, isn't it? If we will include this lineup along with the upcoming works from Tencent, Youku, and iQiyi – we will definitely have plenty of great and fantastic Chinese anime coming in 2021.
To explore more of donghua from bilibili, you may check their official page for domestic animation, a specialized zone on their website where all content is about Chinese-made animation.
Last Updated on November 10, 2022 by Yu Alexius