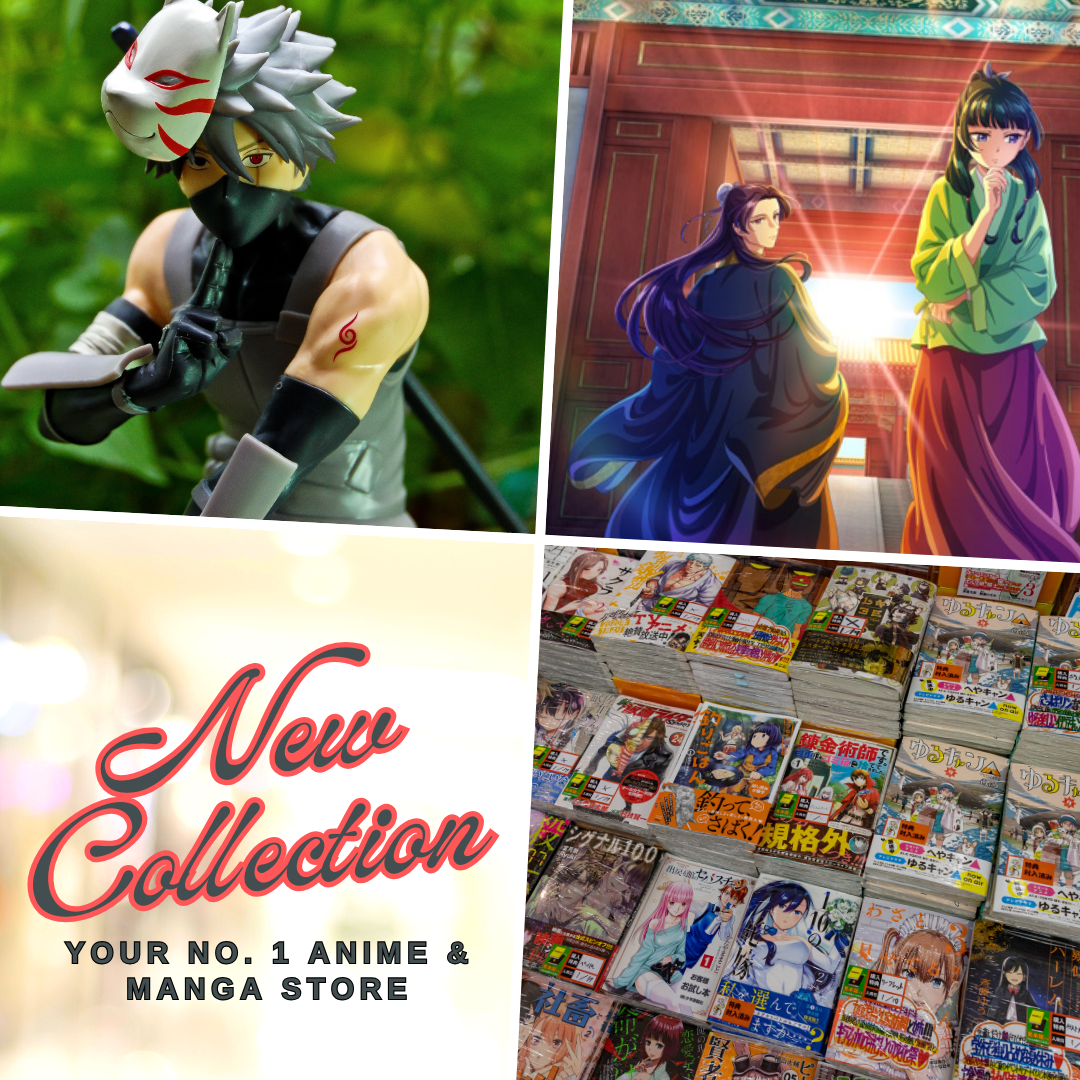 The last quarter of 2021 is almost here and while I still have plenty of Chinese anime (donghua) to catch up with, I felt like the year had been already shaped into something amazing. We had a few great series this year that left many of us speechless, especially the unexpected big surprise that we had from the spring lineup of donghua last April.
Alright, so I will be sharing with you guys my top Chinese anime of 2021 so far. I am enthusiastic to discuss this subject because this is something that I hold so dear in my heart. I've been frequently posting my year-end review of my best donghua of the year, last year, my post about the best Chinese anime of 2020 had been a pretty good one as I can attest that everything that I had included in the list was incredible. This year, I only 5 donghua that truly caught my heart albeit there are some additional series that were able to convey the fun and excitement that I had expected. However, these 5 donghua are the only series that gave me goosebumps, made me speculating a bit deeper than usual, and had satisfied my curiosity that it left me to desire for more after its finale.
Without further ado, let's start our discussion about my top 5 Chinese anime of 2021 right here, right now.
Top Chinese Anime of 2021 (Donghua)
LINK CLICK
Shiguang Daili Ren | I think it is pretty obvious and everyone can effortlessly predict that it'll be LINK CLICK taking over my top spot this year as of this moment. I've been touting this donghua on the Facebook page of Yu Alexius as well as our Pinterest and Twitter pages.
LINK CLICK had been quite phenomenal this year, it reminds me how The King's Avatar took over the anime community in 2017. Whereas I have to agree that it is not that popular yet if we have to associate it with those big fish from the Japanese animation, LINK CLICK so far can be a contender for anime of the year. The way it surprises the fans with its plot twists and provides a heartfelt story with so much emotion, so much power and so many narratives that the viewers had no choice but to be speechless simply ascertains how awesome this donghua is.
From its well-written story that feels like perfectly woven threads of plot twists and surprising elements were embedded in every time a new thread has been added. Furthermore, the main characters Cheng Xiaoshi and Lu Guang are brimming with so much chemistry that sometimes, you'll feel like you're watching a BL donghua where in fact, it's just pure brotherhood, a special friendship. Every episode is crammed with so much emotion and drama that had been linked intricately with all the previous episodes. It also imparts a lot of life lessons to ponder upon, whether if it is about a family matter, career path, or interpersonal affair. This donghua had made the time-travel cliche an intense, relevant, and emotional adventure. If you're looking for similar donghua, you might want to check our list: Top Anime Similar to LINK CLICK
Related Post: LINK CLICK Season 2 Already in Production According to Donghua's Weibo Page
Grandmaster of Demonic Cultivation Season 3
Mo Dao Zu Shi 3 | Following on my list is the Grandmaster of Demonic Cultivation. This had been my best Chinese anime of 2018 and 2019 successively and still runs for my donghua of the year this 2021 since it is still airing as of writing this post. So, we're finally in the final stage of the story, all the astonishments and revelations are about to happen, all the plot that has been hidden will be put into motion, and the enemy will be finally exposed.
Technically, the entire Grandmaster of Demonic Cultivation Season 3 had been a visually stunning experience even better than its previous seasons. The animation quality remains top-notch and what's even more astounding is that the fans had been gifted with an exciting twist. It seems that despite censorship, the crew didn't an F, we're getting a lot of BL hints, a special brotherly bond between Wei Wuxian and Lan Wangji, so much to the delight of many bl fans of the series.
Related Post: Top Recommended Chinese Anime Like Mo Dao Zu Shi
The Island of Siliang
Juan Siliang | I've been anxiously waiting for this and I am so pleased that all the waits haven't been in vain. The Island of Siliang had been a splendid experience from the start till the end. It feels like every episode resembles an exciting roller coaster of a mystery case files game.
Animation-wise, The Island of Siliang is a breath of fresh air, it is on par with some of the best Chinese 3D anime out there. It is directed by Amy Zhao, probably the first female donghua director that I have ever known. It thrives in its unique style, yes it is 3D but it's far superior to many of its peers in terms of animation, and the story is also rather different. It revolves not on the cultivation or quest towards the top, but on finding the truth behind a set of schemes; a conspiracy of heaven, immortals, and humans.
Alright, the pacing had been quite slow but it was acceptable and bearable. I did enjoy that we had been given the chance to explore its world-building and get to know its characters despite we had only been able to have a small glimpse of them. Nevertheless, every episode is fantastic and magical, and it feels like tempting you to delve deeper into its intriguing setting.
Related Post: The Island of Siliang Season 2 Had Been Announced by Tencent
Thousand Autumns
Shan He Jian Xin | Here's another Chinese BL anime on this list, Thousand Autumns donghua is also known as Qian Qiu had been a big surprise for me. I am not a novel reader so I am not conversant with what to expect from it, but the very first time I have watched it.
It has plenty of great fights that had been animated very well, and while it has elements that involve cultivation, the story didn't tackle in-depth it but instead revolves around the special bonds that the two main characters had shared.
So, it follows their intricate bond and journey which takes us back to Ancient China and its politics. But in its core, Thousand Autumns dare to defy a lot about a person's perception in life and their moral standards. This is what makes the dynamic duo of Shen Qiao and Yan Wushi an amazing one to follow.
Related Post: Thousand Autumns Season 2 Added to Tencent's 2021-2022 Donghua Lineup
Battle Through The Heavens Season 4
Doupo Cangqiong 4 | The last series in this post is Battle Through the Heavens Season 4 which recently finished a few weeks ago. This is a very special donghua for me and I supposed that the entire 4th season of the series had been an exciting ride from the start until the end.
Motion Magic had been able to be consistent since they took over the series from its 2nd season. We have seen some major development in the journey of Xiao Yan until his exciting return to the Jia Ma Empire. I think the pacing had been quite slow but still manageable. While the series had left us craving for more and with such a huge cliffhanger, I think it only made the upcoming sequels even more impactful. I am simply thrilled for what the series had in store for us in Battle Through the Heavens Season 5 as well as its special episodes which will feature the highly anticipated 3-Year Agreement and showcase the fight of Xiao Yan against Nalan Yanran.
Alright, so these are my top 5 donghua of 2021 so far and although we still have several months left for the year, I think these series had already gotten the upper side of my list for my year-end review. Nevertheless, I am also looking forward to the rest of the series that is arranged for release this year, we still have the recently premiered Stellar Transformations, and the upcoming Hitori no Shita: The Outcast Season 4, and Cinderella Chef Season 2. What about you guys, what are your top Chinese anime of 2021? Which one do you think to have the prospective to be the donghua of the year? Let us know by sharing your thoughts in the comment section below.
Last Updated on September 26, 2022 by Yu Alexius