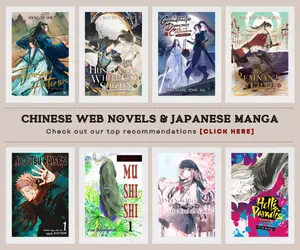 Shiguang Daili Ren or LINK CLICK, one of the best Chinese anime of 2021 has left us hanging by thin air with all the excitement, drama, suspense, and revelation after its finale a few days ago. Now, many fans are anxiously waiting for new updates about it and whether it'll get a sequel or not, fear no more as it has been mentioned that LINK CLICK Season 2 is already in production.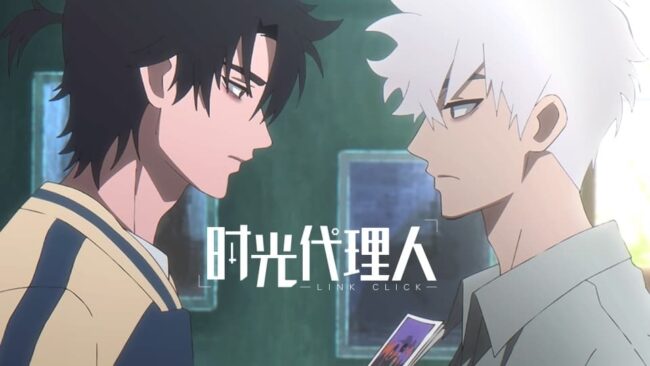 Nevertheless, this only leads us to crave more and eventually search for anime like LINK CLICK, with a time-travel cliche, a bit of drama, a bit of humor, and a whole lot of nostalgic feels with surprising twists. So, I ended up listing several anime made by Japanese and Chinese animators with similar stories and plots to LINK CLICK. For example, some of these anime have time-travel cliche such as returning in time to fix or change something to come up with a different outcome of events; there's also some with the cliche of solving other people's trouble in a mystery-solving escapade, while the others simply bring forth the drama right in your doorstep.
Without further ado, I have here our top recommended anime like LINK CLICK that fans of the popular donghua should check whether they're looking for chunks of drama in all sizes, a good dosage of humor, and a whole lot of playing with the concept time story. However, you might also want to check my initial thoughts on the series here: Reaction: LINK CLICK (SHIGUANG DAILI REN)
Top 25 Anime Like LINK CLICK (Shiguang Daili Ren)
The Daily Life of the Immortal King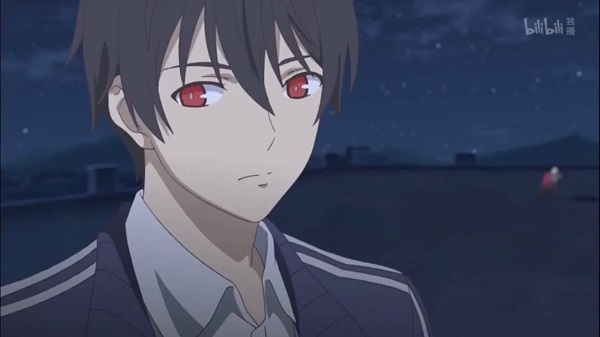 Xian Wang de Richang Shenghuo | First, I'll start this with a Chinese anime, a popular one. The Daily Life of the Immortal King was animated by the same team behind LINK CLICK, its Studio LAN & Haoliners Animation League; obviously, there are similarities in the atmosphere and the technical aspect, albeit I think LINK CLICK is more refined when we compare them in details.
Read: Top Chinese Anime Like The Daily Life of the Immortal King
The Country of Rare Treasure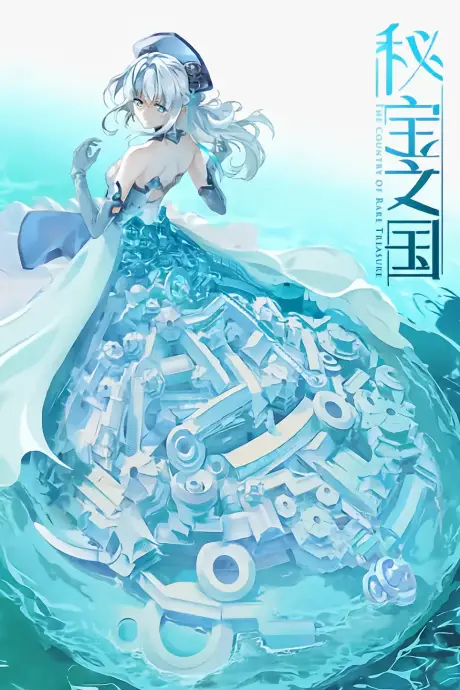 Mi Bao Zhi Guo | Another Chinese anime this 2021 that aired around the same time as LINK CLICK. It does not have any time travel cliche, but it sure has a unique story of journeying through the different eras in a rather complex narrative that involves viruses, humans, digital data, and many more in an isekai-like setup with historical flavors of Ancient China.
My Cultivator Girlfriend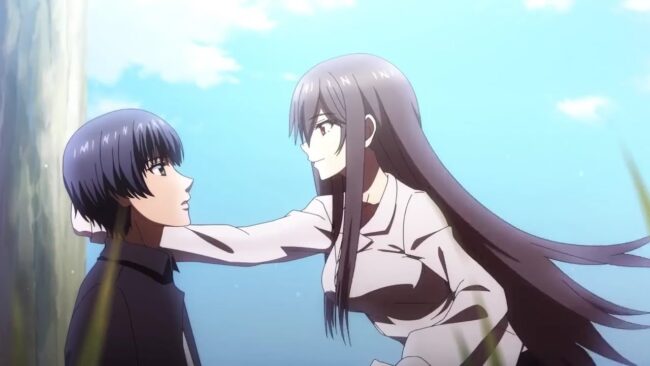 Wo de Tian Jie Nu You | This romance donghua has a perfect blend of urban fantasy and drama with an exciting take on cultivation's cliche from a different perspective.
Fairies Album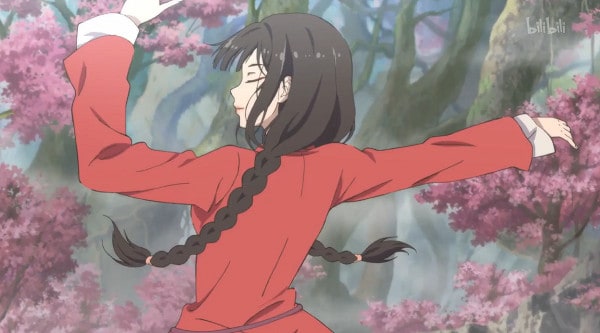 Bai Yao Pu | Also known as The Manual of Hundred Demon, Fairies Album may not have the urban fantasy setting like LINK CLICK but it does have the genuine feels of Ancient China with a supernatural twist. It follows the divine doctor Tao Yao, who solves people's problems, especially those that deal with monsters, ghosts, beasts, etc. There are good chunks of moral lessons from its story that many viewers can reflect on.
Read: Anime Like The Manual of Hundred Demons (Bai Yao Pu)
GetBackers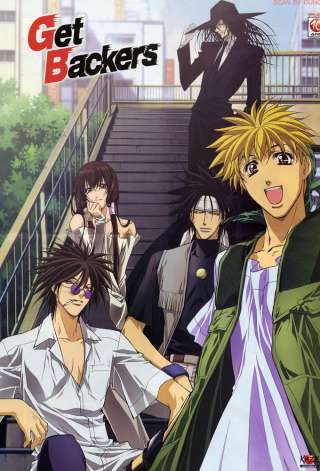 From here onwards, we'll have Japanese animation on the list, one of my early favorites is coming first and that is Get Backers. It follows the duo of Ban and Ginji, just like Cheng Xiaoshi and Lu Guang; they run a small business helping other people and in Get Backers, they help to return what has been lost. A retrieval agents' work and the anime detail the hilarious adventure of the duo despite their exceptional special abilities and fighting skills.
The Case Files of Jeweler Richard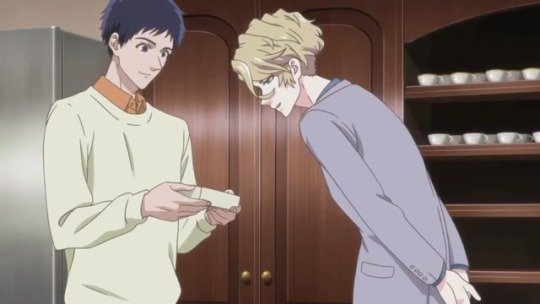 Housekishou Richard-shi no Nazo Kantei | I often see people ship Cheng Xiaoshi and Lu Guang, while they are trying to grant the request of their clients. I think it reminds me a lot of Richard and Seiji both series feature two men with an intricate and complex relationship, special bonds connected by genuine feeling. Just like LINK CLICK, The Case Files of Jeweler Richard follows our characters as they solve the problems of their clients who only first come to them to buy, sell, or appraise pieces of jewelry; and a vast story then unfolds.
The Girl Who Leapt Through Time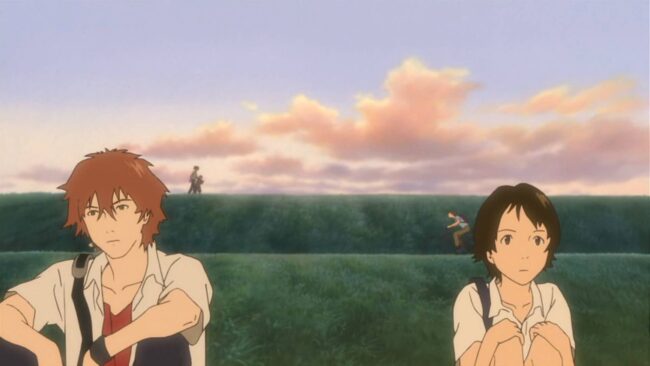 Toki wo Kakeru Shoujo | Messing up with time has its punishment, a time paradox will be set in motion. Just like LINK CLICK, The Girl Who Leapt Through Time is an anime about returning in time and trying to change the future, and one can be easily driven by their emotions to change something that they shouldn't have; eventually leading to a series of events that will affect the future differently.
The Millionaire Detective – Balance: Unlimited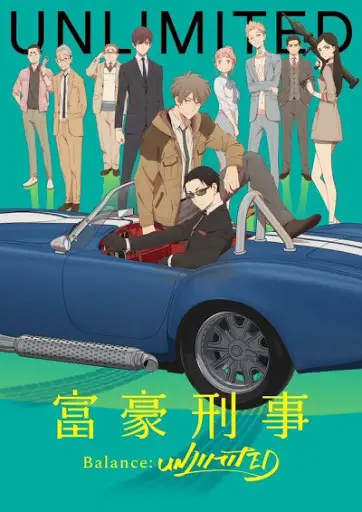 Fugou Keiji: Balance:Unlimited | I have included this anime here for the same reason as I had added The Case Files of Jeweler Richard. It features two men who often clash with each other but genuinely care about one another. We have both detectives here, and they're trying to unveil mysteries, not by messing up with time but one of them is Daisuke Kambe, and he often gets his way with the means of his enormous wealth – MONEY.
Orange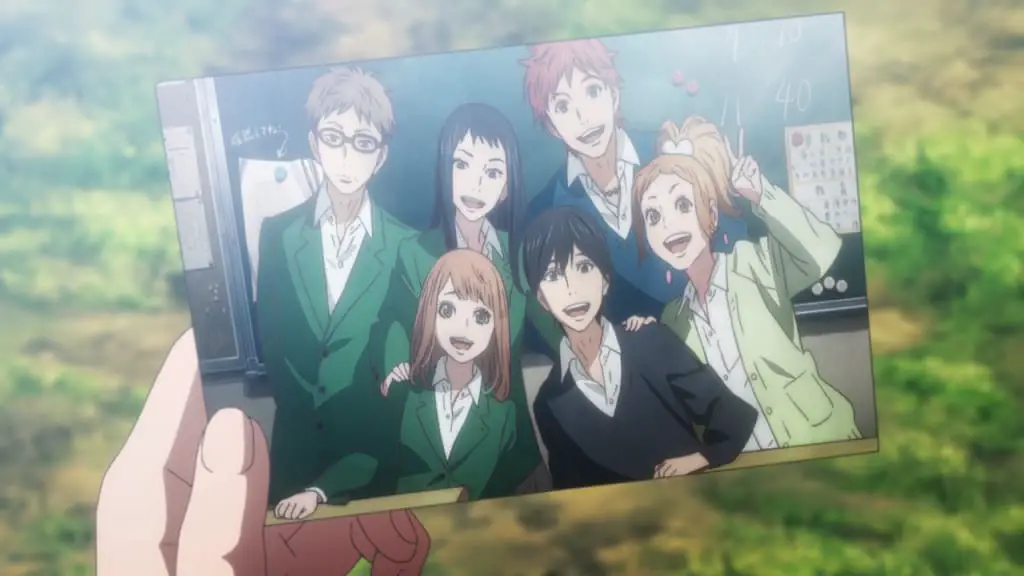 Changing the future to save someone's life, someone you hold so dear. Orange is a heartwrenching story of family drama, romance, and friendship that will hit your emotional senses in many ways. Knowing something about the future, trying to alter it but to what extent? Both anime deals with time paradox but in the case of Orange, the characters are from the past, thus leaving the viewers to focus more on the emotional story of the present rather than thinking about what changes might happen in the future.
Erased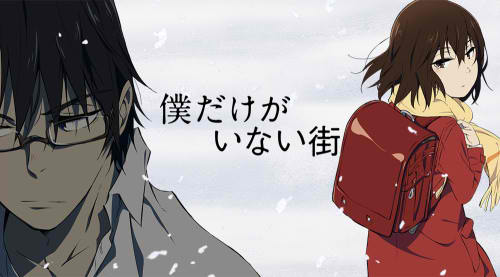 Boku dake ga Inai Machi | This is LINK CLICK and Orange, in a nutshell, ERASED has been one of the most popular time-travel anime with mystery and suspense plots. It follows the story of going back in time, changing the course of the story, and finding out the truth so the tragic future may change. While LINK CLICK only follows our MC dive back in time to learn the truth or do minimal things as requested by their clients, ERASED is the opposite, it's a total ride of searching for the truth amidst many hardships and hindrances.
Beyond the Boundary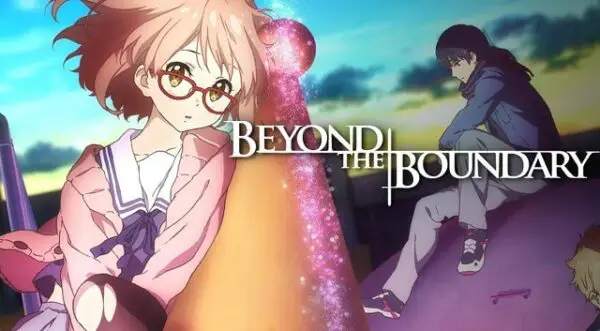 Kyoukai no Kanata | This gorgeous anime had so much drama to offer with an urban fantasy setting that many fans of LINK CLICK and the shounen genre will enjoy. It has an interesting story with an introspective look into the main characters while also providing excellent animation visually, and emotional drama to set the perfect mood.
Read: Beyond the Boundary Anime Review – On Loneliness & Finding Refuge
Vampire Princess Miyu
This anime is quite different from the rest here but it shares similar key elements with LINK CLICK and that includes the moral standards of humanity, their fragile hearts, and how it influenced their actions and principles in life.
Read: Top Demon-Slaying Anime That Fans Should Watch
RE: ZERO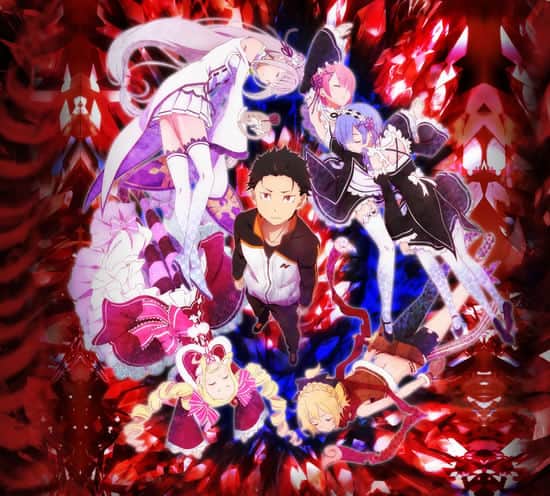 A list of anime about time travel, changing the future, and filled with so much drama won't be complete without RE: ZERO in it. This intensely emotional anime has many faces to offer – there's drama, there is comedy, there's romance, there's harem and many fantasies and adventure cliches in an isekai setting. You have to prepare your heart and your mind for what this anime is about to offer.
Undead Girl Murder Farce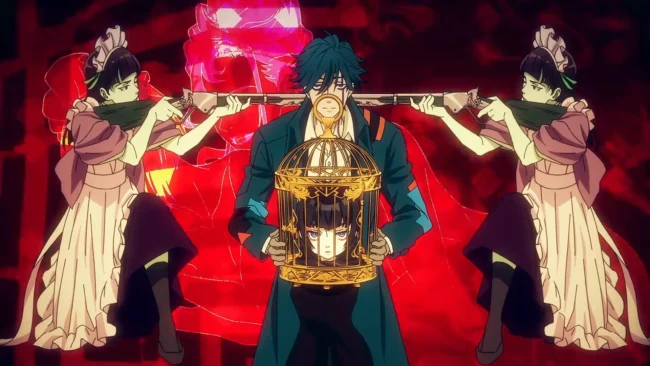 Undead Girl Murder Farce is a dark comedy anime series about a young man a bodiless immortal named Aya Rindo who, in search of her body, went to Europe and solve various cases that involve supernatural phenomena. She was joined by her maid and a half-human half-oni warrior. This is an exciting and intriguing anime like Link Click that aims to bring excitement and wonder to the minds of the viewers. The series also features familiar literary characters such as Arsene Lupin, Sherlock Holmes, Professor Moriarty, and the Phantom of the Opera to name a few of them.
Tokyo Revengers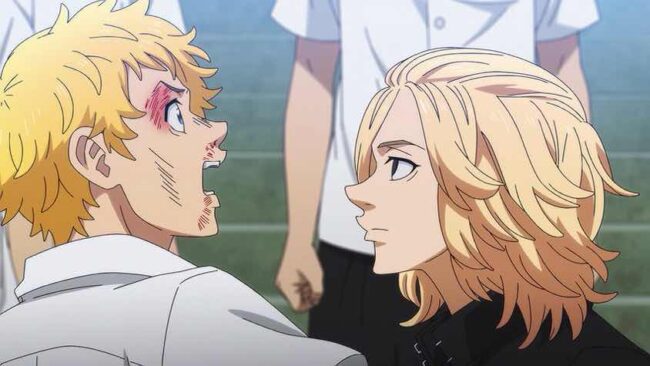 Tokyo Revengers is a crime drama anime series about a young man named Takemichi Hanagaki who travels back in time to prevent his childhood friend, Hinata Tachibana, from being murdered. Takemichi joins the Tokyo Manji gang, a notorious delinquent group, in an attempt to change the past. The series is known for its action-packed scenes, its complex characters, and its emotional themes.
ID:Invaded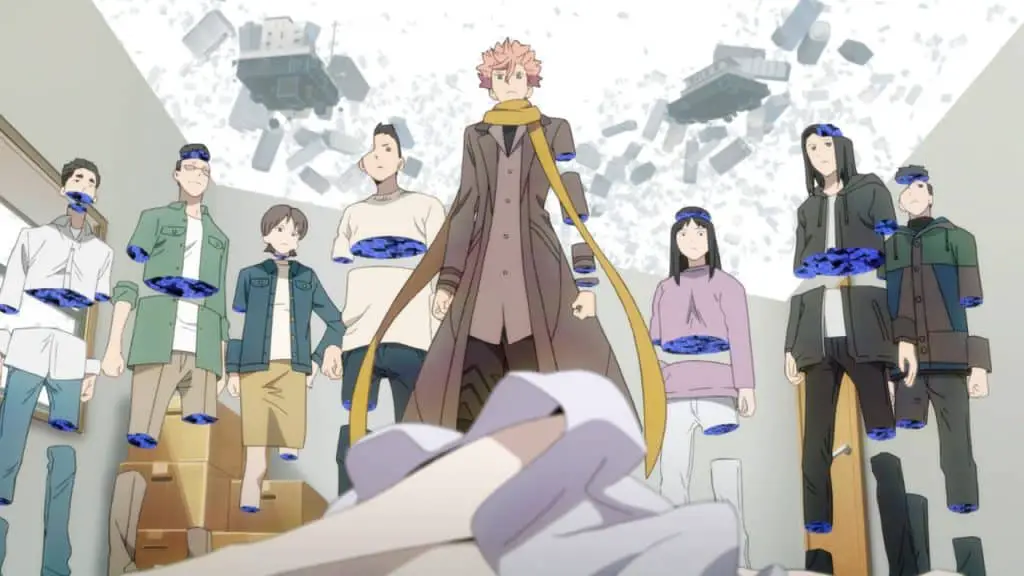 ID:Invaded is a psychological thriller anime series about a detective named Sakaido who is able to enter the subconscious minds of criminals. Sakaido must use his ability to solve a series of bizarre murders. The series is known for its mind-bending plot, its unique visuals, and its complex characters.
Summer Time Rendering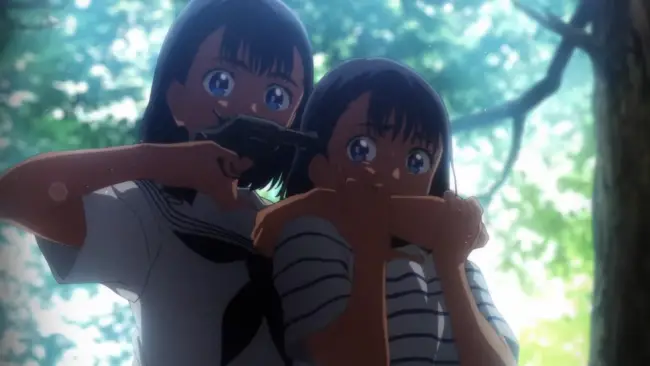 Summer Time Rendering is a mystery thriller anime series about a young man named Shinpei Ajiro who returns to his hometown for the funeral of his childhood friend, Ushio Kofune. Shinpei soon discovers that Ushio's death may not have been an accident, and he must work together with his friends to uncover the truth. The series is known for its suspenseful plot, its unique premise, and its beautiful animation.
Steins;Gate
Steins;Gate is a science fiction anime series about a group of college students who accidentally create a time machine. The students use their invention to try to change the past, but they soon learn that time travel is not as simple as it seems. The series is known for its complex plot, its well-developed characters, and its thought-provoking themes.
Banana Fish
Banana Fish is a crime drama anime series about a young gang leader named Ash Lynx who is involved in a dangerous conspiracy. Ash must work together with a photographer named Eiji Okumura to uncover the truth. The series is known for its dark and gritty tone, its complex characters, and its gripping story. Guess what? Fans of BL anime may also enjoy watching this one.
Your Name.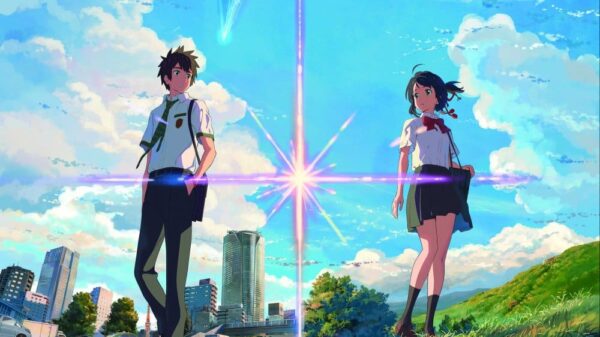 Your Name. is a romantic fantasy anime film about a high school boy and girl who are mysteriously able to swap bodies. The two of them must work together to solve the mystery of their connection and to prevent a disaster from happening. The film is known for its stunning animation, its heartwarming story, and its emotional impact.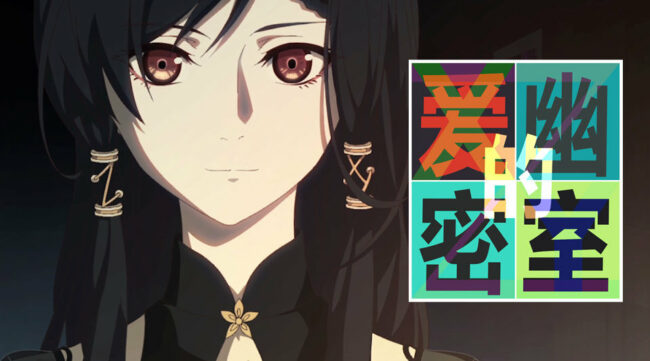 X&Y: Aiyou's Secret Room is a psychological thriller donghua that features elements of suspense, revenge, mystery, and horror. It revolves around Xu Aiyou, the owner of the infamous X&Y Escape Room which left its customers haunted. But what type of secrets does she have? It all boils down to a tragic past that most of the characters in the series are hiding from our amnesiac MC and the bonds he once shared with Xu Aiyou. The series is known for its suspenseful plot, its mind-bending puzzles, and its complex characters.
Vivy -Fluorite Eye's Song-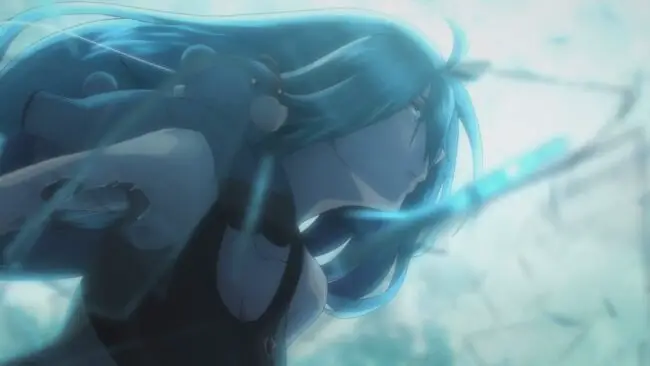 Vivy -Fluorite Eye's Song- is an action sci-fi anime series about a singing AI named Vivy who is tasked with preventing a war between humans and AI. Vivy must work together with a human named Matsumoto to complete her mission. The series is known for its stunning animation, its epic action scenes, and its heartwarming story.
Great Pretender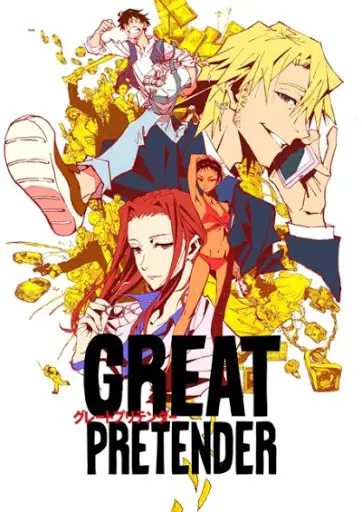 Great Pretender is a con man anime series about a group of swindlers who travel the world in search of their next big score. The series is known for its stylish visuals, its complex characters, and its twists and turns.
Bungou Stray Dogs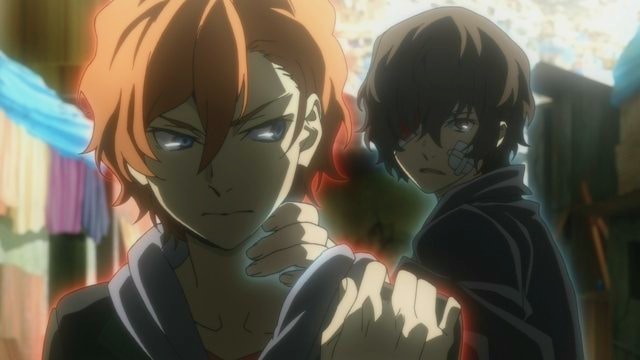 Bungou Stray Dogs is a supernatural action anime series about a group of detectives who have special abilities and were named after famous writers. The series is known for its unique premise, its well-developed characters, and its exciting action scenes.
Twin Spirit Detectives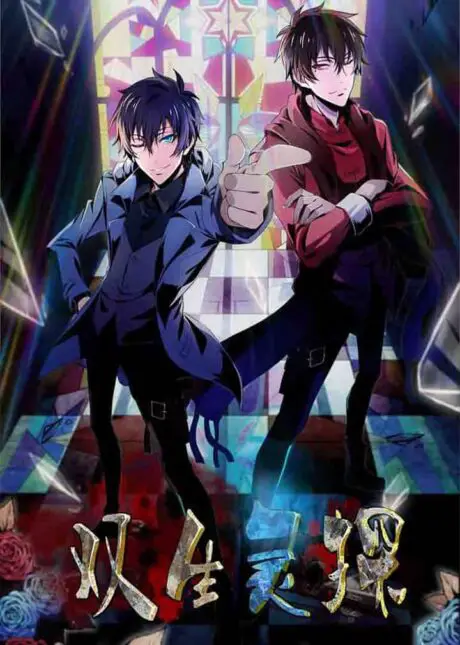 Twin Spirit Detectives is a supernatural mystery anime series about a pair of twins who have the ability to see ghosts. The twins use their ability to solve the mysteries of the supernatural. However, beyond this plot, lies dark secrets that the twins are hiding. The series is known for its heartwarming story, its complex characters, and its beautiful animation.
Related Post: Shiguang Daili Ren Season 2 (LINK CLICK) Had Been Officially Announced During the Bilibili 2021 Annual Conference
Alright, so these are all our top recommended Japanese and Chinese anime like LINK CLICK. They are not exactly the same as our beloved donghua but they share a lot of similarities in various elements and we all love comparing those minor details because it's where LINK CLICK thrives the most. If you wish to watch LINK CLICK online, you can check the following official outlets of the donghua:
Do you have any anime to suggest to be added to this list? Let us know about them by sharing your thoughts below.
Last Updated on September 24, 2023 by Yu Alexius