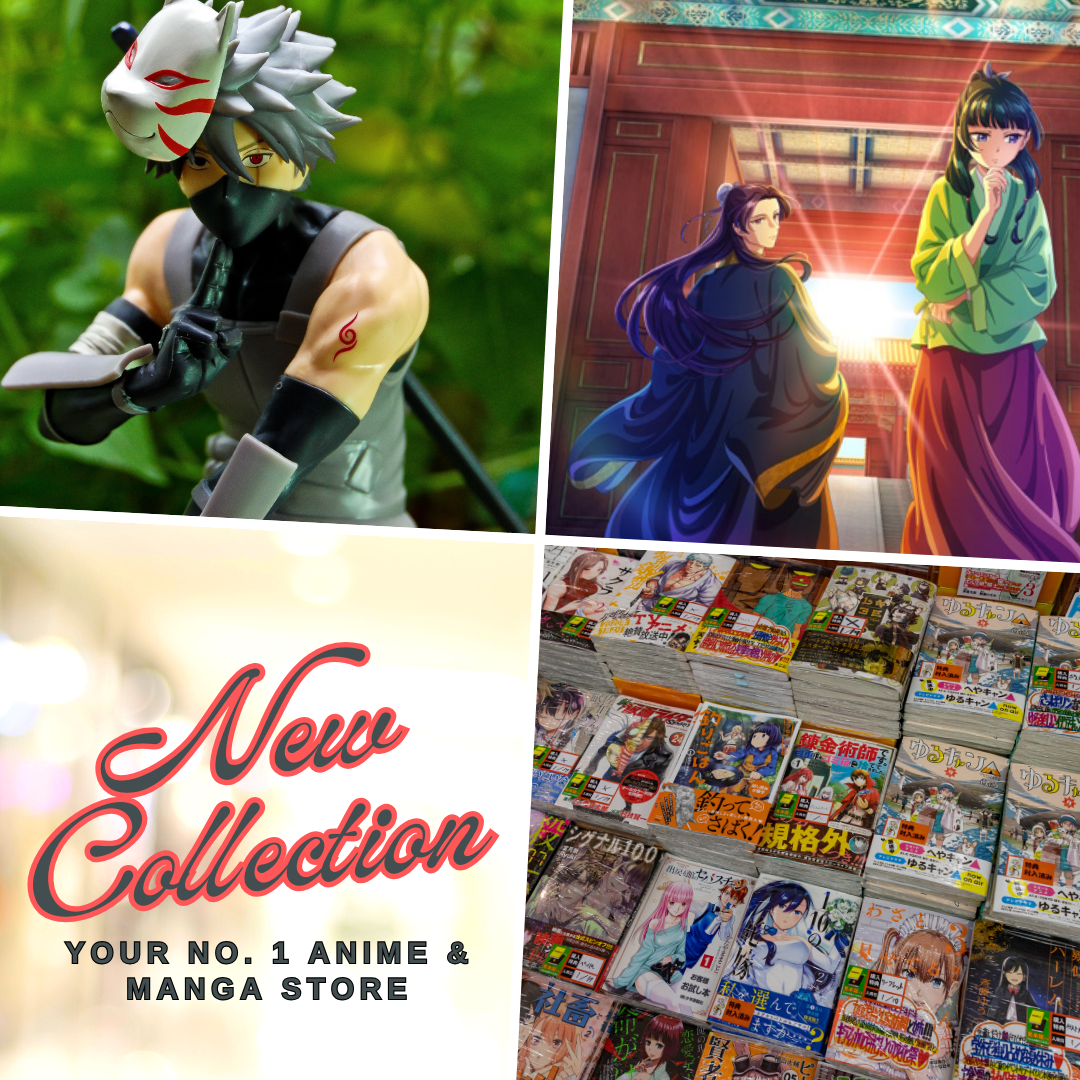 We've been quite indulged with plenty of cultivation stories and weird science fiction antics from many donghua, however, we barely get other stuff outside of the mainstream genres in China. Nonetheless, we are still amazed that there are fantastic series available out there despite their rarity, and such is the case with Chinese psychological donghua – a nerve-wracking experience that will bring you to the edge of your sanity.
Let's first take a look at psychological fiction or also known as psychological realism. It is a narrative genre that brought the viewers to the interior of the character's mental, spiritual, and emotional processes and often comes forth with horror and thrill. In Chinese animation, we have a few yet exceptional stories that fall in the same genre and that's what we will be tackling in this post.
Top 10 Chinese Psychological Donghua
Without further ado, we would like to present our top recommended Chinese psychological donghua for viewers who are craving to delve deeper into the mind and hearts of various characters no matter how intense and challenging the plot and twists could be.
Uncharted Walker
Mi Yu Xingzhe | Leading our list is the 2018 psychological and thriller donghua, Uncharted Walker. It is like a game of who among us but with other elements involved as a group of people finds themselves on an unknown island and must fight their way in order to survive amidst the danger of a deadly disease, assaulting native tribes of the island, and the doubt that was cast upon them by their inner demons as in the verge of life and death, you can only rely on yourself as anyone can be a traitor at this point.
Synopsis
A magician, a female doctor, a gangster, an archaeology professor, a policewoman, a drug dealer, a businessman… Such a random group of people finds themselves trapped on a desolate island when they wake up from sleep one day. They are surrounded by primitive tribes, mutant viruses, and countless life and death situations on this mysterious island. What will they do to survive and escape?

Source: Anilist
Twin Spirit Detectives
Shuangsheng Lingtan | An internal struggle and nerve-wracking story of brothers who will remind you of Cheng Xiaoshi and Lu Guang from Shiguang Daili Ren. Twin Spirit Detectives is an interesting story and different from many donghua out there as we follow the story of the twin brothers as they solve various mysteries that involve supernatural stuff.
Synopsis
Twin detectives Xiaotu and Xiaohu set up a business that specializes in dealing with supernatural occurrences. However, when they investigate what seems to be an ordinary "Supernatural" case, a series of bizarre events unfold. To that end, Xiaotu and Xiaohu conquer hardships with every step they take, to clear the hazy path toward the truth.

Source: Anilist
Antidote
Jie Yao | Many people often labeled Antidote as a BL donghua and I also believed it. However, this donghua is more than what meets the eye. It is a story of two people who grow up in a different environment and finds solace in the presence of one another, they find support from each other in fighting their own demons and personal battles. With interesting character development and fantastic supporting characters, Antidote is a real hidden gem of Chinese animation.
Synopsis
Cheng Ke quit his original job in pursuit of art and did not know Jiang Yu. He also became his tenant and started a new life. The strangers in these two different fields of work started to conflict, from mutual rejection to mutual understanding. Through hard work and struggle, they each achieved success and moved towards a better future.

Source: Bilibili
Face on Lie
Huang Yan | A Chinese psychological donghua about beauty standards as well as a drama that deals with various social issues such as bullying, suicide, tolerance towards plastic surgeries, etc. This had been one of my favorites in 2022 from the spring lineup of Bilibili as it feels crazy and every episode just gives those satisfying yet creepy emotions to me.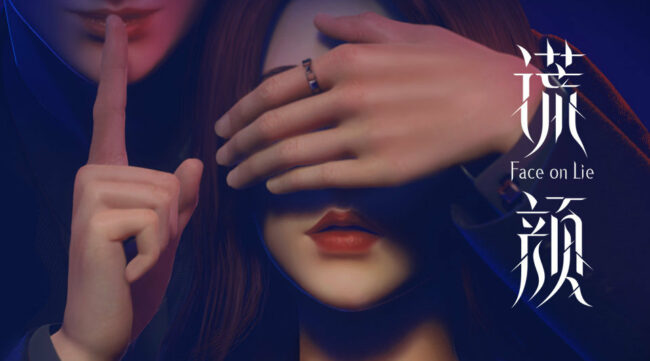 Synopsis
Yuxi who was discriminated against based on her looks goes to a plastic surgery clinic for a consultation, giving in to the tempting proposal when Huantao, the handsome director, steps in and tells her, "I'll make you beautiful." Thinking that this was the shortcut to happiness, Yuxi accepts… but will she truly be able to obtain happiness by becoming beautiful?
Dawn of the World
Mori Shuguang | What would you think if you find yourself in a world where a zombies outbreak had exploded? Now, this donghua explores the struggles mentally and emotionally of the characters when everything seems to be hopeless.
Synopsis
In the year 2013, the tide of zombies outbreak exploded in everyone's homeland, and humanity launches a large-scale battle in the endless nights awaiting the arrival of the dawn. The end is approaching, is there going to be a way out for them? Their faiths were shattered into pieces and buried in ashes in the raging fire. But within the blazing fire, a newborn hope arises once again.
Have a Nice Day
Da Shijie | This is insane. Have a Nice Day shares a lot of similarities and antics with many psychological and thriller stories out there but it also has its own unique appeal. It is intense with a bit of action and humor while exploring the telling the story of a mere driver who became a robber out of pure desperation.
Synopsis
A hard rain is about to fall on a small town in Southern China. In a desperate attempt to find money to save his fiancée's failed plastic surgery, Xiao Zhang, a mere driver, steals a bag containing 1 million from his boss. News of the robbery spreads fast within the town and, over the course of one night, everyone starts looking for Xiao Zhang and his money.

Source: Metacritic
False Memory
Jiyi Guanli Ju | This is a story about memory manipulation that also highlights bullying and urban fantasy culture. With absolutely gorgeous visuals, False Memory is both a vividly beautiful experience and a crazy adventure as it dares to raise questions about moral standards, what is considered good, and what is considered evil.
Synopsis
"For us, good or bad, true or false, it is meaningless." When the world around you isn't what it seems, you may be in the midst of a Bug Man; a powerful being who can warp the very nature of one's memories. The Memory Collectors are here to bring order… whether we like it or not.
Warm Sun
Nuan Yang | This upcoming Chinese BL and drama anime is next on the list and I vouching for its inclusion here because it will surely touch our very souls upon its release. Warm Sun is adapted from a novel called SAYE, written by the same author as Antidote. It explores the story of two young men and their personal struggles and how they deal with their inner demons while keeping each other's sanity through thick and thin of the circumstances.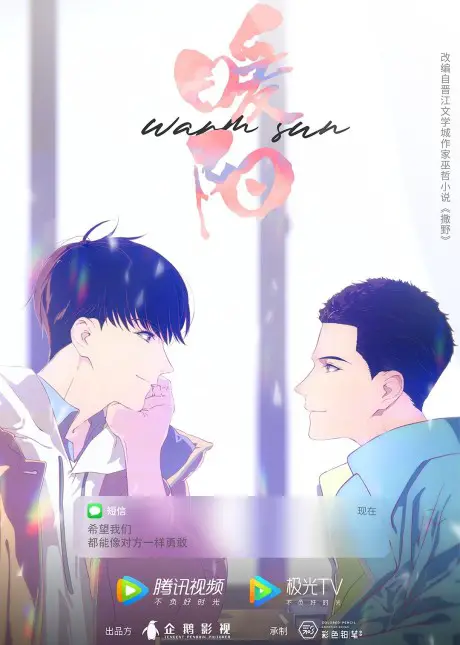 Synopsis
I wish to have you by my left shoulder, with a smile by my right—I wish to run freely in your eyes. —I wish for one look to last a lifetime. Jiang Cheng, an accomplished student, was "exiled" to the steel mill where his biological father worked. This strange, foreign environment, coupled with his rather vulgar biological father, caused Jiang Cheng to feel quite depressed. That is, until one day, he met Gu Fei, the "Delinquent of the Steel Mill", by chance. Thus begins the story of Jiang Cheng and Gu Fei, a story of salvation and hope.

Source: Kuaikan Manhua, translated
Order Designer
Si Ling Bianma: Shijie Caozong Zhe | It must be insane and amusing when a game you developed and poured all your heart into becomes bizarre as what you exactly made in it became reality so much more to the horror of the people around you. Such is the case with Order Designer which follows the story of a game developer and programmer whose passion project seems to come to real life. It's supposed to be a feeling great ride, but what if it jeopardizes everyone in your community? Now, that's a different story and such is the route of this Chinese psychological donghua.
Synopsis
"Ghost" is an online mobile game that Ye Yinyi always dreamed of completing, and to that end, has poured his blood and tears into it, even missing a date with his girlfriend. However, he learns about an alarming monster attack on a young woman near his house, a photograph of which shows the monster to bear a resemblance to the monster he designed. Why is the world of his mobile game appearing in real life?
Fire X Fire
Rang Women Shao Ba!!! | I am quite hesitant to include this one here because it got canceled with only 2 episodes available out there. But just to complete the list and I do believe that Fire X Fire has so much potential (if only it didn't get canceled because of lack of funding). There's a fusion of magic, comedy, and fantasy in this high school-set donghua.
Synopsis
Lovelorn Xiao Yong entered high school in despair. To get out of the haze of lovelorn, he joined a school club, FFF. Later he learned that the FFF Club was a heresy inquisition organized by a group of magicians. In the group test, Xiao Yong awakened his own destruction fire magic. From then on, he began his brilliant high school life.

Source: Guodong Subs
Last Updated on June 14, 2022 by Yu Alexius