A psychological and drama-filled donghua is coming this year from Bilibili and many fans should keep an eye on this intense and nerve-wracking journey as we get this new Chinese anime called Huang Yan or Face on Lie. A story that explores a socially relevant topic that will provoke comments from viewers due to the themes it dares to raise.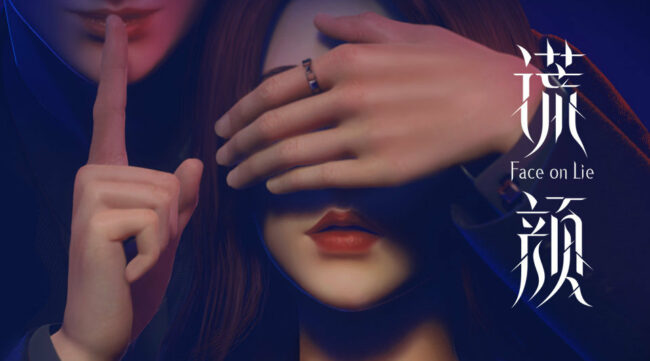 For fans of thriller and suspense stories with elements of drama and social issues involve, Face on Lie is rather different from many donghua out there and definitely a Chinese anime that will enthrall us all to go deeper into its universe.
Face on Lie (Huang Yan) Donghua Announcement
During the Bilibili 2021 Annual Conference where they unveiled their list of upcoming projects for 2022 and 2023, Face on Lie or Huang Yan was one of the titles that were revealed as part of the lineups of adapted works.
Face on Lie donghua is adapted from a South Korean webtoon (manhwa) Kkeopdegi by author Tam-Mi Kim and deals with the theme of plastic surgery, a topic that is socially relevant to South Korean culture. The webtoon had been released in Japan.
In China, it was published by Bilibili Comics under the title Ai no Ningyou, or Shell which denotes plastic surgery and make-up, as a process or means to wear a fake appearance, a shell, or mask to cover one's real persona. As the title suggests, Face on Lie is a thrilling story of lies and deceptions, of ambitions, of chasing happiness, but will that desired happiness exist when everything had been paved through lies?
Synopsis
Han Yuxi who was discriminated against based on her looks goes to a plastic surgery clinic for a consultation, giving in to the tempting proposal when the handsome director steps in and tells her, "I'll make you beautiful." Thinking that this was the shortcut to happiness, Yuxi accepts… but will she truly be able to obtain happiness by becoming beautiful?

Source: Bilibili, translated
This is rather exciting and something fresh in Chinese animation since we often have cultivation and martial arts story. But to have something that deals with the modern world, something that is contemporary and raise awareness towards social issues such as bullying, depression, and self-acceptance due to physical appearance, Face on Lie is like an embodiment of this sensitive topic since plastic surgery is still not widely accepted in China although the tolerance towards it sure is improving in recent years.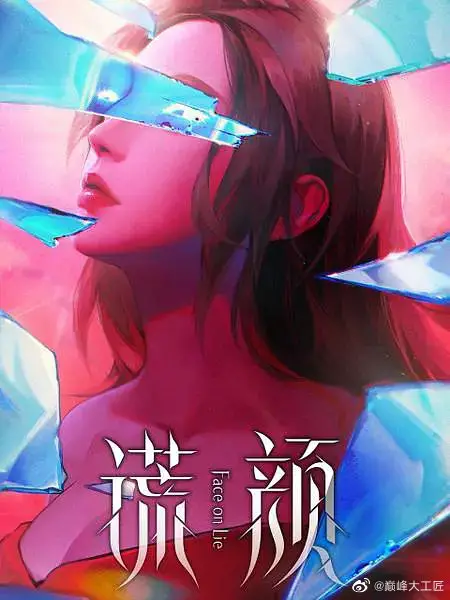 Aside from being a drama and psychological donghua, Face on Lie also have its fair share of romance which makes it a must-watch series too for fans of The Memory of Chang'an and Psychic Princess.
Animation Studio & Release Date
Qian Cong Shuou's studio, Painted Edge is handling the production of Face on Lie donghua adaptation with Bilibili as the producer. Face on Lie's release date is scheduled on April 28, 2022, and it will be streamed officially on Bilibili.
Opening Theme Song
Cast & Characters
The following are the previously unveiled voice actors for the characters of the donghua:
Pixiu Gang as Han Yuxi
Nuo Cai as Zhao Enzhi
Fuzheng Zhang as Ling Huantao
Zhenyan Liu as Ji Mingzai
Tam-Mi Kim is credited for the original story of Face on Lie donghua adaptation with the Manual of Hundred Demons director Dong Yi helming the project. Li Tiancheng is working as the scriptwriter and Zhong Pu is the art director of the donghua with Mou Xu as the executive supervisor and Li Haoling, the founder of Haoliners Animation League as executive producer.
Last Updated on November 9, 2022 by Yu Alexius