The popular Chinese manhua Wang Ye Buyao a is getting an anime adaptation titled Prince Don't Do This! or The Love By Hypnosis (Shi Yi Changan: Mingyue Ji Shi You) or The Memory of Chang'an from Lingsanwu Animation Studio.
Tencent Animation & Comics, and bilibili are producing the upcoming donghua. The romance drama story of Prince, Don't Do This! revolves around Princess Ming Yue and Prince Li Qiang as they are forced to marry each other for sake of the peace of their respective kingdom. The story reminds me of Psychic Princess (Tong Ling Fei), thus fans of the popular comedy romance donghua will surely enjoy this upcoming Chinese anime. In, this will be another donghua that female viewers should add in their watchlist.
The Memory of ChangAn Anime Synopsis
Princess Ming Yue and Li Qiang, the emperor's ninth prince, are forced to marry to keep the peace in their kingdoms. As the princess finally seems to be getting used to her new life in Chang'An (an ancient Chinese capital), plots are hovering against her and the royal family.
Release Date
The Memory of Chang'an Chinese anime will be released on October 28, 2020 and will premiere on bilibili.
The Memory of ChangAn Anime Teaser Trailer
The Chinese manhua Wang Ye Buyao a (Prince, Don't Do This!) is written and illustrated by Dong Man Tang who is also the author of The Weirdo (Yi Ren Zhi Xia) which is known as Hitori no Shita: The Outcast to anime fans. Dong Man Tang also created other manhua such as The Lost City and Blinding Flower.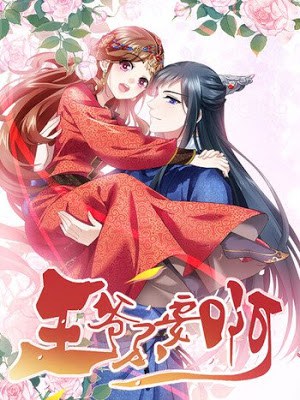 To have an in-depth glimpse of its plot, here's the full synopsis of the manhua as follows:
In order to fulfill her mission of bringing peace to her homeland, the Uyghur Princess Amelia travels to Chang'an and marries Emperor Dezong of Tang's ninth prince, Li Qian. While she had been considered very capable in her homeland, the complex and foreign customs of the Tang court are something else entirely; and although she had not expected love in a political marriage, the sheer disinterest and arrogance of her husband is very hard to handle, no matter how capable and handsome he may be. Securing peace between the Uyghur Khaganate and the Tang Empire is not going to be easy, especially with a rebellion taking place in Tang.
If you like the Chinese anime Psychic Princess and The Demonic King Who Chases His Wife, as well as the upcoming donghua No Doubt In Us, you'll definitely up for a good and exciting historical shoujo story set in Ancient China with Prince, Don't Do This! If you wish to read some manhua with similar stories to Prince Don't Do This, you might want to check our list of Chinese manhua with shoujo plot.
Last Updated on February 25, 2021 by Yu Alexius