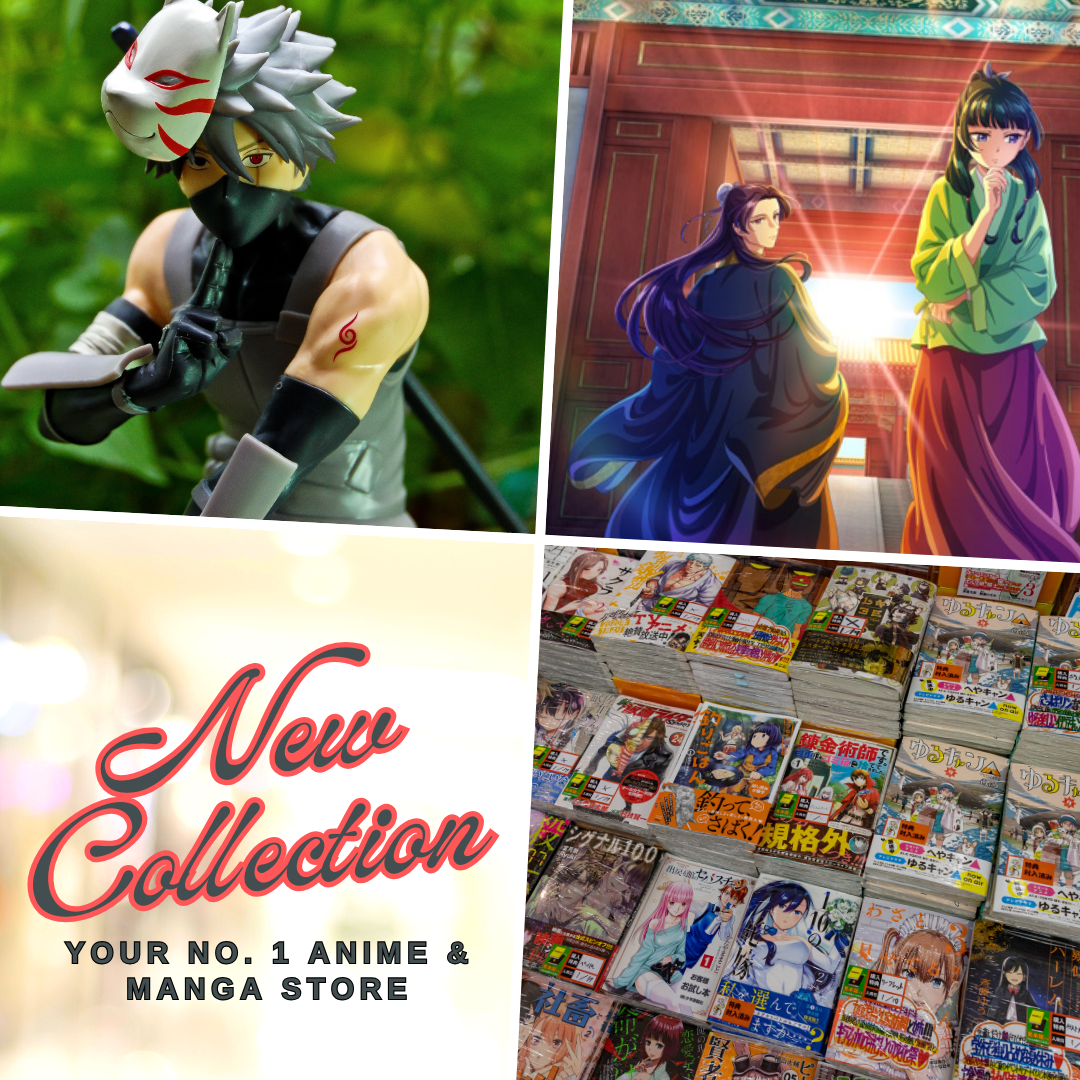 As the Chinese animation industry keeps on growing, anime fans are embracing it and its wide array of genres. People usually think that Chinese animation or donghua is all about cultivation or martial arts anime but such is not the case as there are various genres too such as romance, comedy, isekai (transmigration), adventure-fantasy, sci-fi, and many more. Although, I had to admit that the action-filled donghua are the ones that got me into Chinese animation.
Many anime fans had this concept that Chinese animation is more in the action-adventure side due to the popularity of Mo Dao Zu Shi (Grandmaster of Demonic Cultivation), Rakshasa Street, Fox Spirit Matchmaker, Douluo Dalu (Soul Land), Martial Universe, and the phenomenal e-sports donghua The King's Avatar. These titles are usually appealing to male viewers, however, did you know that there are tons of donghua for female viewers too? The gap between the preferences of male and female anime viewers is usually wide which is why in Japan, demographic genres such as shounen, shoujo, shounen-ai, shoujo-ai, seinen, and josei existed. While such a thing does not exist in Chinese animation, we had listed here donghua that female viewers may appreciate due to its story and appeal.
If you're new to Chinese anime and also looking for more recommendations, you may check our list of 12 donghua that female anime viewers should take a look at as follows:
Chinese Anime for Female Viewers
Psychic Princess (2018)
Tong Ling Fei | Studio: Haoliners Animation League | This historical romance-comedy donghua is one of our most recommended titles for female viewers. The hilarious combination of action and romance is simply effective in catching the hearts of many anime fans out there. Additionally, the humor and funny interactions between the characters make it an interesting ride.
Synopsis: Qian Yunxi, the eldest daughter of the prime minister was born with a special ability. Because of this she was deemed 'abnormal' and was raised at Mt. Lin Yun. Upon turning 16, she took her younger sister's place to marry into the royal family of Ye. Rumors say that Ye Youming is strange, cold, and cruel. Just how will Qian Yunxi's fate play?
Adorable Food Goddess (2018)
Meng Qi Shi Shen | Studio: Wawayu Animation | If you're looking for a visually aesthetic donghua experience, then be prepared to drool and had fun with Adorable Food Goddess or also known as Cinderella Chef. I must say that this donghua gives off the same visual feels as Food Wars but in an upscale sense. It's beautifully animated with wonderful and interesting characters to follow. One thing I am assuring you, the foods here look more vivid than usual, can't blame you if you'll drool over it. This is one of the Chinese anime which is similar to Psychic Princess in respect to its main characters and their respective stories.
Synopsis: Ye Jiayao finds herself back in time in the body of Ye Jinxuan. After many twists, she thought that she would finally be able to lead a simple life and achieve her dream of opening the best restaurant in Huai Song. However, there are villains constantly trying to bring her down.
The Demonic King Who Chases His Wife (2019)
Xie Wang Zhui Qi | Studio: KJJ Animation | Similar to Psychic Princess, here's another romance-comedy donghua with tons of action and another independent woman as its protagonist. However, The Demonic King Chases His Wife had the isekai vibes as its main character is transmigrated to another world and there, a new journey filled with drama, romance, and humor had started for her. The Demonic King Who Chases His Wife returns for its second season in 2020.
Synopsis: She, a renowned assassin of the 21st century, actually crossed over to another world to become Su Manor's most useless good-for-nothing Fourth Miss. He, Jin Empire's imperial highness, was an emotionless overbearing demonic tyrant with unrivaled talent. Everyone knew that she was idiotic and good-for-nothing and bullied her as they pleased. But only he, the overbearing tyrant with the discerning eye, wouldn't let go of her even if his life depended on it. For the time being, let's just see how the stubborn versus stubborn clash and play out in this good show of the chaser and the chased.
How to Steal 55 Kisses (2016)
Guomin Laogong Dai Huijia | Studio: B.CMAY Pictures | Also known as Bringing Back Home Mr. Perfect, or Taking Everybody's Husband Home is an emotional and well-written drama donghua with romantic flair in a school setting. This donghua is quite short with only an 11-minute length per episode. It's quite generic but as an Asian, it reminds me of a lot of widely used romance cliche out there but How to Steal 55 Kisses is consistent in delivering what it promised from the very beginning. We had also listed this series as among the list of Chinese anime with live-action adaptations that fans should watch along with Psychic Princess.
Synopsis: Lu Jin Nian and Qiao An Hao were not married by choice. On the first day of their wedding night, Qiao An Hao made three rules regarding their marriage. One, you are not allowed to touch me, Two, you are not allowed to announce publicly that I'm your wife. Three, you are not allowed to say that we are living together.
My Cultivator Girlfriend (2017)
Wo de Tian Jie Nu You | Studio: B.CMAY Pictures | Here's a romantic comedy donghua that many fans may like and it still has the usual cultivation cliche from China. It's an interesting fantasy story that focuses more on the romantic side.
Synopsis: In the modern cultivation world, everywhere is the law of the jungle, everyone feels insecure. After saving a cultivator girlfriend, the security guard Ma Yingxiong accidentally starts the journey of practicing cultivation.
Lan Mo's Flower (2017)
Lan Mo de Hua | Studio: Colored-Pencil Animation Design | Just like any story from a fairy tale set in modern-day China, Lan Mo's Flower is a short yet touching donghua. This story reminds me of a local classic story from my country titled "Blusang Itim," Lan Mo's Flower is simple but with a concrete message behind its story and that is to be authentic and real to ourselves.
Synopsis: Gluttonous and tomboyish, Lan Mo is hardly anyone's ideal girl, but with a magical hair clip from a mysterious trinket shop that disappears the next day, she may be able to become just that. With its power, she can transform into a beautiful and feminine young lady, someone who may finally be able to catch the eye of her childhood friend and crush, Liu Yifeng. However, keeping the clip's secret proves difficult for Lan Mo when faced with Liu Yifeng's admirers and the mysterious stranger Xia An. And to further complicate matters, Lan Mo's possession of the hair clip may turn out to be more than just mere coincidence.
Cupid's Chocolates (2015)
Aishen Qiaokeli Jinxinhshi | Studio: B.CMAY Pictures
Based off on a popular web manga, Cupid's Chocolates promises a fantastic romantic comedy experience in a school setting with a harem twist. Yes, this donghua sure reminds me of a lot of random Japanese animation out there but this time, Cupid's Chocolates offer a Chinese mood on it.
Synopsis: Jiang Hao Yi, a normal, high school student who is extremely scared of getting into trouble suddenly becomes the Harem King of his school and gets confessed to by a bunch of beautiful girls! The worst thing is, Jiang Hao doesn't know any of the girls who confessed to him. What on Earth is happening?
I'm Joybo (2017)
Wo Shi Jiang Xiaobai | Studio: 2:10 AM Animation
One of my earliest donghua is I'm Joybo, a dramatic and intensely emotional story with tons of plot twists that will force you to make a theory only to have it destroyed in the next episode. Until now, there's no other donghua that gives me so much plot twists and sentimentality I'm Joybo has done. That is the reason why it is one of my top 10 favorite donghua of all time. With great soundtrack, interesting and tragic story, I'm Joybo is an enjoyable ride. The animation quality might turn you off, but bear with it and you'll have an amazing experience.
Synopsis: Jiang Xiaobai starts his first-ever job as an editor. His new work partner, writer Tong Li, however, continually gives him a hard time. Then one day, he learns that Tong Li is a long-lost friend from his childhood. Gradually, their past is revealed.
The Beauty Blogger (2018)
Sheng Shi Zhuang Niang | Studio: Imagineer
Marketed as donghua for female viewers and with isekai setup, Beauty Blogger is a fun donghua experience for girls out there who love cosmetics. Based off from a popular online novel by author Li Xiao, this donghua can't be more feminine than its title suggests. So, girls, you should check this out.
Synopsis: A beauty blogger has been sent to a VR reality game, where she has to stand firm in a catfight in the boudoir. But how so? She is given numerous cosmetic products that she can arm herself up with.
Whited Nighttime (2018)
Bai Ye Ling Long | Studio: Seven Stone Entertainment
A magical romance donghua infused with well-written humor in a school set-up story. The story may look generic at first, especially with having a shy and clumsy heroine. It's quite the reverse-harem type with interesting yet slow episodic development that any shoujo fans out there will enjoy.
Synopsis: Ling Long is a normal girl. She just wants to get through her day without any problems, but makes a mess out of it again. Why? It's because her online friend suddenly stopped contacting her. As time went on, she became more and more agitated. Her normal life has begun to change…
No Doubt In Us (2020)
Liang Bu Yi | Studio: Paper Plane Animation Studio
A gender-switched story with a historical setting. No Doubt In Us promises a hilarious yet romantic story that any shoujo fans out there will enjoy no matter what their mood is. No Doubt In Us anime adaptation is among bilibili's Chinese anime lineup for 2020.
Synopsis: Until then, the emperor hated the empress and did not trust her. However, an unfortunate accident making them exchange their bodies will allow them to better understand each other and bring them closer together.
Nuwa's Diary (2016)
Nuwa Chengzhang Riji | Studio: B.CMAY Pictures
This donghua is a comedy fantasy story and one of the best among its contemporaries from 2015.
Synopsis: This story follows an orphan girl rumored to be a successor of "Nuwa," the goddess of creation in ancient Chinese mythology.
Last Updated on September 26, 2022 by Yu Alexius