If you think that Chinese animation is all about flying swords and a high fantasy story about godhood and the peak of cultivation, you might have not fully explored yet what it can truly offer. One of the most underrated genres in Chinese animation is probably thriller and suspense, which is understandable since there's only a handful of interesting donghua in this genre, and are far from being popular compared to the mainstream xinxia (immortal heroes) trope.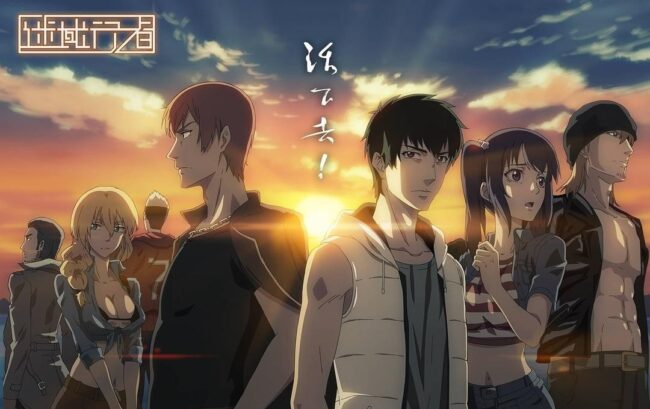 Attention to thriller and suspense donghua had been quite cold or minimal until a major player comes into the game and blow everyone's expectations. That is Shiguang Daili Ren, the best donghua of 2021 which delivered a full-circle adventure of drama, humor, and suspense.
Chinese Thriller Anime Recommendations
With all the popularity of Shiguang Daili Ren, it was able to open the path of the thrill and suspense genre to viewers of Chinese animation. In line with this, we have prepared a list of our top picks of Chinese thriller anime recommendations that we believed fans should try to check.
Link Click
Shiguang Daili Ren | First on the list is Link Click, for Chinese anime viewers who haven't watched it yet, I am telling you guys that you are missing a whole lot of your donghua journey. This is my best donghua of 2021 and I believed, the same thing can be said by many Chinese anime viewers too.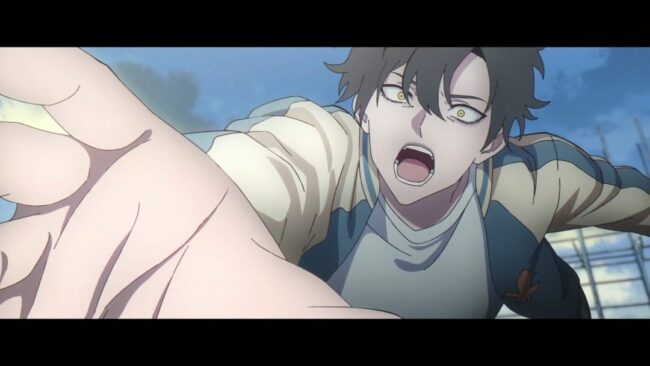 The sheer amount of drama is so powerful and impactful, being able to capture the hearts of the viewers for a moment. The drama is beautifully blended with the usual Chinese humor with relevant antics since the story is set in the modern world.
But who would ever expect that the donghua also punch a lot of suspense? Yes, the finale caught us all off-guard. We all know that there's some kind of trick going on in the story but we were not able to confirm it until the very last moment, and that is where all the thrill, suspense, and excitement come rushing down into our veins as if cold water had been poured down to our very soul.
Uncharted Walker
Mi Yu Xingzhe | With sensitive themes involved, Uncharted Walker can be quite controversial but it sure is one of the best Chinese anime about the lost civilization which will give you some real suspense.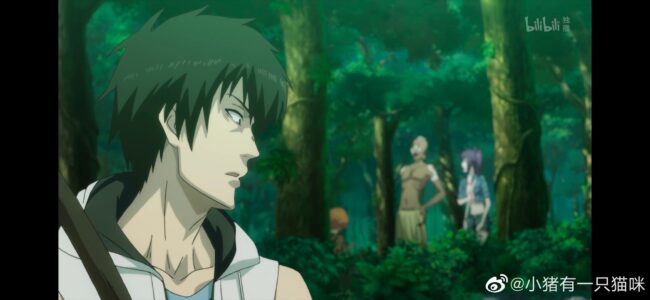 First released in 2018 and animated by studio Thundray, Uncharted Walker follows the story of a group of people who had been trapped on a desolate island and they must find ways to survive while also being wary of each other's motives. Furthermore, external threats are also looming around them such as mutant viruses, and primitive tribes; how their group struggles to survive in the main plot of this donghua.
Spirit Cage: Incarnation
Ling Long | Here's one of the most popular Chinese sci-fi anime out there, which features humanity's decline due to an astronomical disaster. Now, with humanity trying to rise once again, they come to realize that they are no longer the overlord of their own world. This thrilling journey is filled with so much action and drama that Chinese anime fans must not dare to miss.
The Buried Tree Devil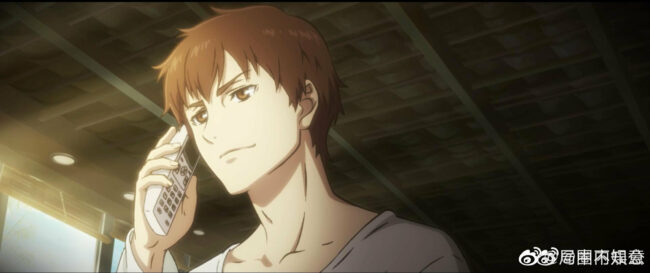 Daomu Biji: Qinling Shen Shu | Also known as The Grave Robbers: Qinling Sacred Tree, this supernatural and thriller donghua have so many antics that will surprise or shock its viewers ranging from all the mystery and zombie-like cliches from its treasure-hunting story which turns out to be an adventure and a quest for survival.
Die Now
Duan Nao | Also known as Cerebrum, Die Now is a mystery and thriller donghua from Yaoqi and Haoliners Animation League which was released in 2014. Nerve-wracking and mind-boggling as it may sound, this donghua will bring you to out-of-this-world warfare in a conspiracy that only looks like a simple series of unknown murders but turns out to be a battle larger than life itself.
Dawn Of The World
Mori Shuguang | When the world is ending anxiety is just overwhelming and all the suspense just comes rushing down such is the case with Dawn of the World where a tide of zombies outbreak threatens humanity to extinction.
Bureau of Paranormal Investigation
Mindiao Ju Yi Wen Lu | Every journey and mission is a thrilling experience and that is what this fantastic donghua from B.CMAY Pictures has proven. Aside from the suspense brought by all the supernatural antics of this donghua, viewers also enjoyed a decent amount of action and fights. After all, we have 2 gorgeous men as the male leads of this donghua that sometimes you might be asking, is this a Chinese BL anime? Obviously not, but we sure do love the bromance in there.
The Immortal Legend
Di Ling Qu | Also known as Earthly Song, this original action and fantasy donghua in 2017 had been an amazing ride that viewers should try to get into.
Chinese Mystery Man
Zhongguo Jingqi Xiansheng | Once again, we have some kind of zombie-esque plot here with a touch of comedy and supernatural antics in this Chinese thriller anime. Chinese Mystery Man is animated by Haoliners Animation League and follows antics that include the revival of lost magic and the fight against mindless beasts that threatens everyone's safety.
Twin Spirit Detectives
Shuangsheng Lingtan | Well, this drama and mystery donghua share some similarities with Shiguang Daili Ren, as our twins here are working together to solve mystery cases, just like what Cheng Xiaoshi and Lu Guang did in Link Click. However, Twin Spirit Detectives can be dark at times, and sometimes, it will dare you to question your perception of right or wrong as it also dwells in the psychological genre of the story.
Upcoming Chinese Thriller Donghua
Meanwhile, here are some of the top and highly anticipated Chinese thriller anime that we shouldn't miss adding to our watchlist soon.
Earth-Two (Er Hao Diqiu)
Three-Body Problem (San Ti)
Ai You's Secret Room (Ai You De Mishi)
Lord of Mysteries (Guimi Zhi Zhu)
Last Updated on November 9, 2022 by Yu Alexius