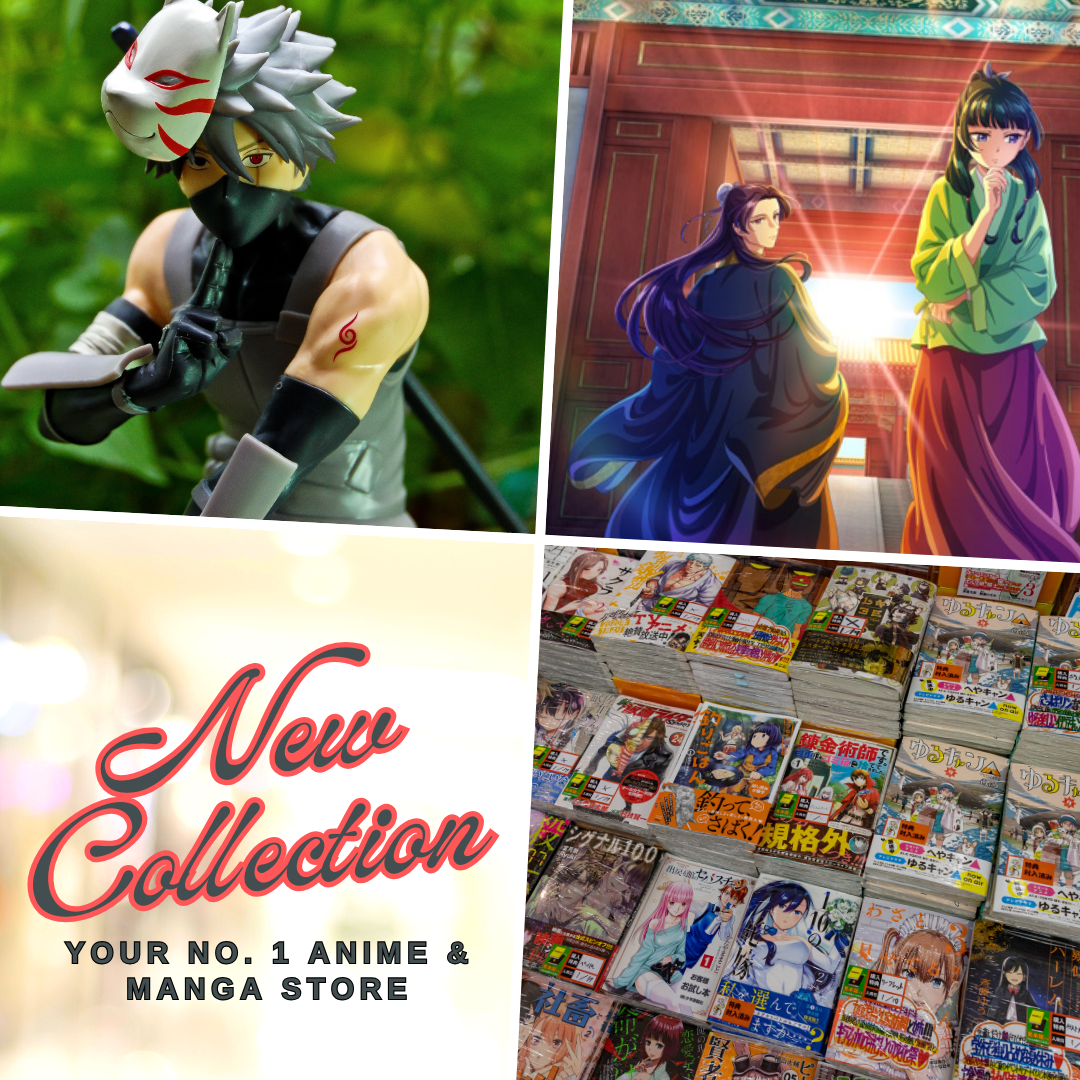 It's been a while since the last time I got inspired to write a first impression or a reaction post right after watching an anime's pilot episode. Such is the case with LINK CLICK or also known as CLICK or Time Agent (Shiguang Daili Ren) – one of bilibili's original Chinese anime this 2021. I think it is safe to say that it is a must-watch anime for every donghua fan out there, it is so rare for a Chinese anime to have that amazing appeal like it is made inclusively for both domestic and international viewers. LINK CLICK had that charisma to go beyond that boundary.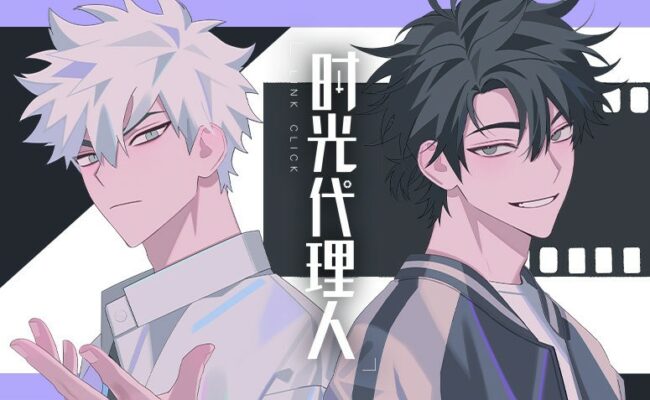 The camera is a fluid way of encountering that other reality.

Jerry Uelsmann
What is LINK CLICK and why anime fans should watch it?
LINK CLICK is an original anime from Studio LAN, in collaboration with Haoliners Animation League, and produced by bilibili.
Setting & Synopsis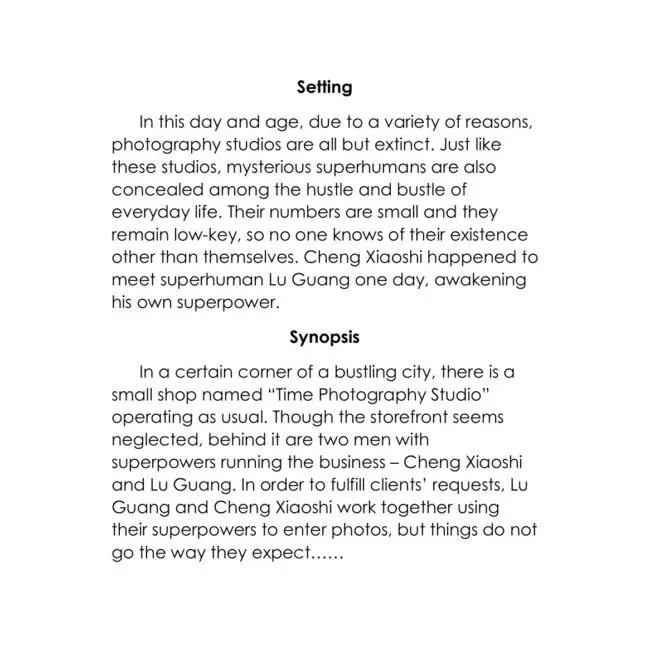 Characters
There are three main characters that we followed in this anime: Cheng Xiaoshi, Lu Guang, and Qiao Ling (the landlord).
Cheng Xiaoshi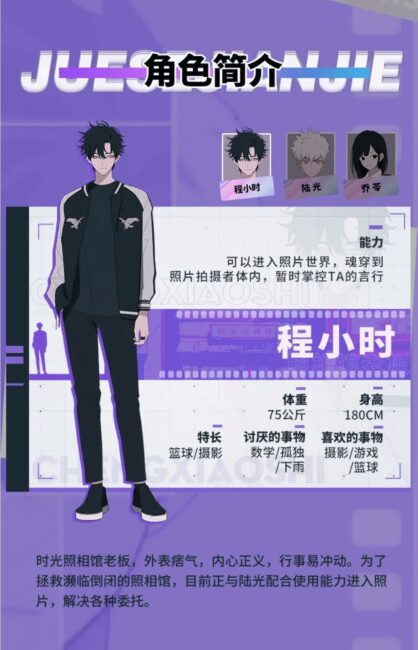 Cheng Xiaoshi is like your typical Chinese anime main character. He's carefree, a bit impulsive, emotional, can be annoying, and strong-willed.
Lu Guang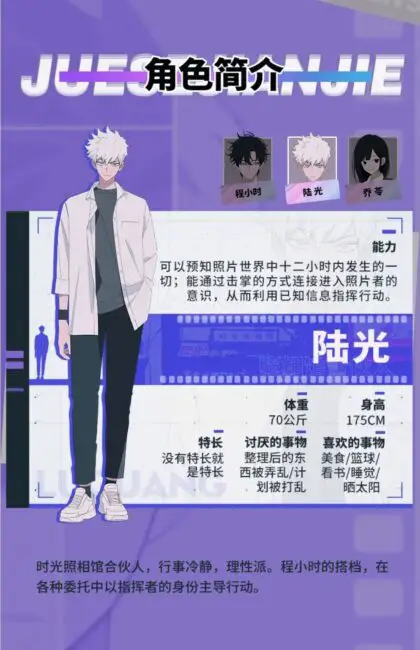 Lu Guang is the cool and level-headed character in the group, he's smart, manipulative, and enjoys teasing and sometimes, spoiling Cheng Xiaoshi most of the time. He is the brain of the group.
Qiao Ling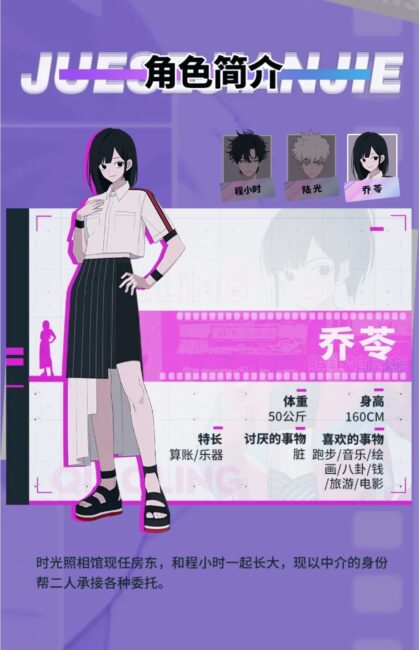 Qiao Ling is the landlord of Cheng Xiaoshi's TIME PHOTO Studio, however, she's also like a member of the group on the surface, as she finds clients for our duo and serves as the intermediary between the TIME PHOTO studio and their clients.
Character Bio, Setting & Synopsis via: @Fleurells on Twitter
LINK CLICK STORY OVERVIEW
Alright, I have watched the first two episodes of LINK CLICK upon writing this post and it sure had been an emotional maelstrom from start until the end. I won't spoil the story, so I won't get into details about the two episodes that we had so far, but I'll drop my thoughts on how they executed it, how the narrative goes, the way the story headed, and the other elements that we should look forward to it.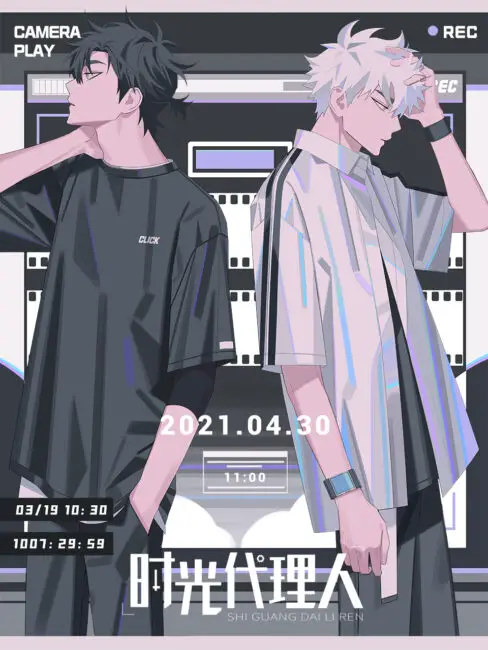 Limited Yet Independent Time-Travel Cliche
The duo had special abilities. Cheng Xiaoshi can go back in time, up to 12 hours when a photo was taken, and he can possess the person who took the picture. There, he can do investigative jobs, searching for clues, or whatever their clients want them to get, however, upon possessing the body, their emotions and memories will also be redirected to him. This can lead to some confusion, and in some cases, emotional distress. Good thing, Cheng Xiaoshi is stubborn and strong-willed.
On the other hand, Lu Guang is like the core of this time-travel cliche, Cheng Xiaoshi can only spend 12 hours inside the photo, albeit they can independently choose which picture to go, and Lu Guang is like the medium for Cheng Xiaoshi to get there. They need to touch their hands, it's more like they need to clap it with one another – PALM TO PALM (how I wish we can have it chest to chest, just kidding). Furthermore, Lu Guang is the guide of Cheng Xiaoshi, he knows what will happen as it seems he can see that upon simply looking in the picture. But at some point, Cheng Xiaoshi can be annoying but not coordinating with Lu Guang, but this sometimes leads to solving the case or eventually going to the more tragic path.
Story of Tragedy, and Healing
Cheng Xiaoshi and Lu Guang's motto is to do the job, without changing the story, without altering anything, and not asking about the past or future. Thus, they shouldn't get involved with their clients any further, and should not make significant changes.
Time Paradox
It's a story of cause and effects. It's time travel, so there's a certain rule that should be followed. Don't change anything unnecessarily as it will open up to a new path far different from the present. This is more like the moral story that should be tackled here. Is changing the past worth it? Unexpectedly, it can't be avoided to do this, I think the human soul is imperfect and thus, it can falter just by the slightest dictate of emotional impulse. So, in LINK CLICK, there's be some paradox happening here, if we alter the cause, the results will be affected too.
Pure Entertainment
When I said entertainment, it doesn't simply need to be funny or hilarious, although we sure have many cute and adorable moments between the characters. But LINK CLICK also thrives not only in the effective humor but also in delivering the drama that suits the mood. It can be light, it can be dark, it can be heavy, and sometimes, it's just like watching your average slice of life anime.
So far, based on the two episodes that we had. LINK CLICK features family drama, a story of friendship, how time changes people. It's like an accumulation of so many stories that exist nowadays in the real world. LINK CLICK is not just an anime, but it more like, it is our story, and at some point, we as viewers can feel relate ourselves to it.
LIT OPENING AND EMOTIONAL ENDING
The opening theme song for LINK CLICK is lit and we can even see Cheng Xiaoshi, Lu Guang, and Qiao Ling dancing that bop hand movements and steps. While the ending theme is filled with so many emotions, just rightly suits the mild and sometimes melancholic vibe right at the end of the episode.
In the middle, the music inserted in the episode is as lovely and emotional as the story narrated in it. Sometimes, you might find yourself shedding some tears, because let's admit it, it hit right in the feels.
In the end, I felt like LINK CLICK as an anime is an intricately woven story that surpassed the boundaries of time and connected to the morals that encompass human emotions. It has some plot twists, and it can be as light as the humor and as heavy as the drama.
Watch LINK CLICK Online Legally
I think this is the second project by bilibili which was simulcast by Funimation after Heaven Official's Blessing, and if it will follow that success, it might also get simulcast on other popular streaming services outside of China.
If you guys had watch LINK CLICK already, please let us know your thoughts about it. Our comment section is open for a wild discussion about it. The anime is only one of bilibili's produced series this season, you may also check their other works in our post: THE BILIBILI CHINESE ANIME LINEUP FROM SPRING 2021.
Last Updated on November 9, 2022 by Yu Alexius