Hey guys, 2021 is almost here and it's about time that we should start discussing what the new year had in store for donghua fans. There are various Chinese anime titles that I am looking forward to in 2021 and one of them is Time Agents or Shi Guang Dai Li Ren, an original series from Haoliners Animation League and Studio LAN, produced by bilibili. In the latest PV uploaded by bilibili on their YouTube channel, they titled the series as CLICK.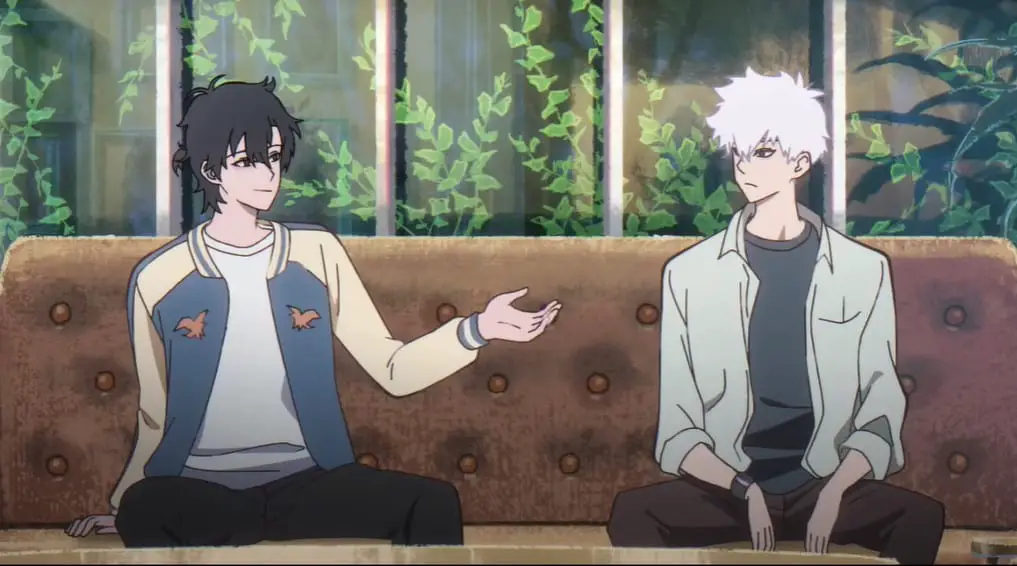 Time Agents / Shi Guang Dai Li Ren Overview
Time Agents is one of the 13 original Chinese anime of bilibili in 2021. So, what's with the story of this donghua, and why I am excited to watch it?
The series is a fantasy story where we have two young men that runs a photo studio. It is a riveting story that shouts adventure, yes, we have our guys who had special abilities that allow them to enter a customer's photo. So, what are they doing there? Now, this reminds me of various anime where the main characters had to fixed problems in exchange for money or similar stuff. Remember those problem-solving anime like Get Backers, The Case Files of Jeweler Richard, or those anime that follows an episodic approach where the main characters had to meet different people and learn about their stories such as Mushishi, Natsume's Book of Friends, or The Manual of Hundred Demons? Time Agents gives off the same vibes as those anime that I had mentioned if we will simply be based on the available synopsis of the donghua. Furthermore, it seems we will have a decent amount of action and martial arts from this series.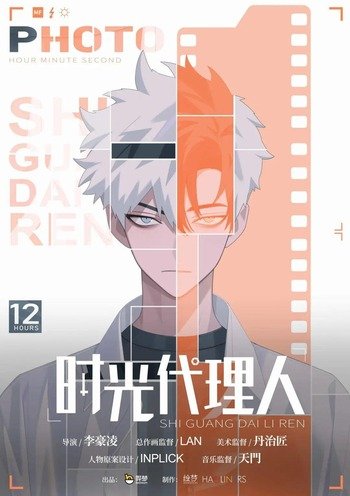 Synopsis
Cheng Xiao and Lu Guang run the Time Photo Studio. Each one has a secret power that allows the pair to enter through the customer's photo and change their pasts for money, but things did not develop as they thought.
Animation Studio and Release Date
Time Agents is slated for release on April 30, 2021. It is part of bilibili's Chinese anime lineup for 2021 and animated by a common duo that I think many donghua fans are familiar with. Studio LAN and Haoliners Animation are animating Time Agents. The two studios also worked on various Chinese anime series before such as To Be Heroine, Mantou Diary, Ace Censorate, and I am Bai Xiaofei. Some of these series have good animation, so I believed that we can expect something decent from Time Agents, and based on the previously revealed trailer, I am at ease with its animation quality.
First Trailer
Here, we have the first trailer for Time Agents which was revealed by bilibili from its November 21, 2020 event.
New Trailer
Now, that makes me excited to watch Time Agents in 2021. In fact, the series is Cuchallain from Donghua Reviews' most anticipated original title from bilibili's 2021 lineup. On my end, it is among my favorites of the original along with Overarching Guardian, Martial Academy, The Gerent Saga, and Shanghai Melody.
However, there is plenty of good Chinese anime in 2021 that we should look forward too aside from the titles from bilibili. YOUKU and iQIYI had prepared a solid lineup for next year too. While Tencent consistently dominated the donghua industry with its wide arrays of Chinese anime series and movies coming in 2021 as announced from its 2020 Conference Event last August 8.
Code name: Yu Alexius is an ambiguous entity who loves to talk about anime and Chinese animation in general. An insatiable soul from the Pearl of the Orient, a frustrated writer and a Houtarou Oreki wanna-be. He is a piece of a lunatic and everything crazy.