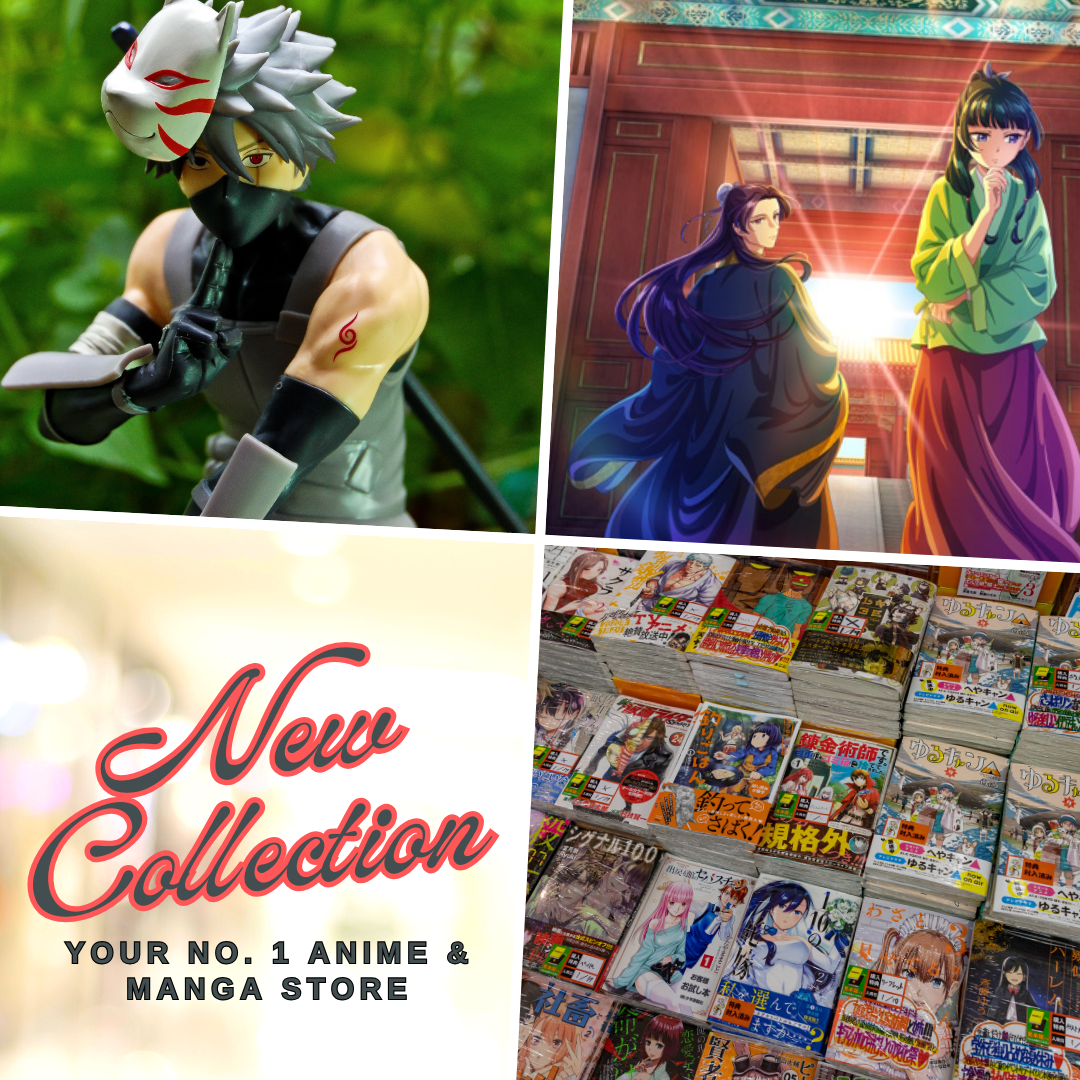 Time travel in anime had always been a cliche for so long but just like time itself, it never gets old and simply keeps on evolving through the years. Recently, fans had been enjoying a fantastic set of anime series that use the time travel elements in their stories and it has been thriving right now. In fact, some of the most popular anime series nowadays are splendidly optimizing the time travel cliche to further add new flavors into it which had been experimental at some point.
First, let's discuss what is time travel? It is the concept of moving between different points in time, usually with various means, either by supernatural causes, or advanced technology. In terms of the sci-fi genre, the science of time travel is loosely based on theoretical physics, with quantum mechanics and wormholes as common themes, and these concepts had been used in many anime series before.
In line with this resurgence of time travel elements in many anime today, we have listed several titles that fans should check out. Some of these anime had been around for quite some time and had been already considered as classics in their respective genre, while some had only been recently released. We thought that these anime with time travel cliche deserves more attention and recognition from the community.
Anime with Time Travel Elements That Fans Should Watch
Tokyo Revengers
First on the list is probably one of 2021's most popular anime series. Tokyo Revengers follows the story of Takemichi Hanagaki's quest to save his ex-girlfriend which leads him to travel back in time through unknown circumstances and get entangled with a group of young delinquents, the Tokyo Manji Gang. This anime offers a lot of action, heavy drama, and a whole lot of action with unique character designs and absolutely catchy OSTs. Here's a bonus from Tokyo Revengers, anime fangirls out there will love the presence of plenty of hot male characters from this series.
Re: Zero
An isekai that transcends time, space, and the world beyond. Re: Zero was one of the biggest anime from 2016 and had amassed huge numbers of fans through all these years, thanks for its well-written story and set of several characters that can be considered as waifu material. The series houses two main camps of anime waifu – Team Emilia and Team Rem and had inspired a lot of anime memes in recent years. So, what's the catch with Re: Zero? It is a story of a teenage boy named Subaru Natsuki who was transported inside a fantasy world, unfortunately, he doesn't have the lucky quirks from other isekai-anime MC. His only ability is to rewind his life to a certain point after his death. Thus, began his painful and heartbreaking journey through many sufferings and deaths to save the people that matters to him in this new world.
ERASED
Arguably one of the best sci-fi and mystery anime in recent years, ERASED or also known as Boku dake ga Inai Machi follows the protagonist Satoru Fujinuma as he travels back in time to investigate and locate the suspect of a serial murder case from his childhood days where some of his classmates were killed. His journey had become personal when his mother had been entangled and was killed, now he must find a way to save his mother, and the girl he fell in love with; while also unveiling the truth and unmasking the murderer behind the tragic incident. Erased is the anime that can keep the viewers in their seats and crave for more in every episode as the story develops. It has the unique fusion of nostalgia, thrill, and suspense, and the mystery vibes that will force the viewers to think and create theories on their own which makes the anime an engaging and provoking story.
Remake Our Life!
From the summer 2021 anime lineup, Remake Our Life still leave the time travel cliche elements a bit confusing and unclear as it hasn't been fully explained in the anime yet. However, it is about Hashiba Kyouya who feels like he had made the wrong decision about his life and career, and one day he woke up and found himself 10 years younger as if he traveled back in time. This is where he made a vow to make the best out of this opportunity and tried the other path that he didn't take. Unbeknownst to him, this will affect the future, and that results in an alternative timeline where his friends who are supposed to be successful professionals in their chosen fields ended up giving up, all because of his interference. This is an exciting and nostalgic story that gives the viewers another look at their life, a view from a different perspective, and brought up many life lessons worth pondering upon.
LINK CLICK
This is not a Japanese anime, but it is arguably the best donghua (Chinese anime) of 2021 and had been a big surprise to many viewers. LINK CLICK or Shiguang Daili Ren follows the duo Cheng Xiaoshi and Lu Guang who runs a photo studio but they also do side hustles that include supernatural stuff. They have the ability to alter the past through the use of a photo. Cheng Xiaoshi can enter the photo for 24 hours and possessed the body of the one who took the picture, and Lu Guang serves as his guide; but things went wrong and with emotional pressure and series of complicated events, they had messed up the timeline and create a time paradox. Furthermore, an unknown sinister is hidden behind the shadows that will thwart their plan. LINK CLICK is an animated work that can be said to be above average than the usual Japanese anime, and way beyond the majority of works from the Chinese animation industry. This series had tackled an important aspect in anime with time travel elements or even any other stories that deal with time itself, TIME PARADOX. It was well-presented in the series, how a single action from the past can distort the future, it's one of the recurring themes in the story that holds some depth. Furthermore, LINK CLICK had many good aspects which include its well-animated sequence, above-average character designs for a donghua, entertaining dialogues, and absolutely stunning music. It has one of the best soundtracks this year from an anime series, and the two MC had been able to capture the hearts of many fans throughout its stint this year.
The Girl Who Leapt Through Time
This 2006 anime film is directed by Mamoru Hosoda and it revolves around a heartwarming coming of age story of a Japanese girl and her newfound ability to travel through time which she had used to her advantage without knowing that there's a price to pay for it. Messing up with fate is harder than anyone can imagine, much more if you're trying to change the past. The story has a passive ambiance of narrative yet focuses on things from the perspective of the main heroine while thriving in the perfect balance of humor, romance, and drama.
Vivy: Fluorite Eye's Song
Here's an original anime from WIT Studio this 2021, an exciting and action-packed sci-fi story that follows the 100-year journey of an A.I. called Diva, who also goes with the name Vivy. Her quest to save the human race from imminent danger from the future had driven her to move forward and her purpose to understand the human hearts and what it truly means to sing from the heart. She's an A.I. whose only purpose is to sing but her journey had become one filled with action and conspiracy, with drama and evolving stories of love and compassion, of learnings and destruction, gaining innumerable and unforgettable experiences throughout her centennial adventure.
Inuyasha
This classic anime can also be considered as isekai, but it is essentially an anime with time travel aspects, and a weird one to do so. Imagine being a modern-day teenage girl who travels back in time after falling off a dried and old well, finding yourself in the feudal era where demons and other supernatural creatures existed. Inuyasha follows the story of Kagome, a girl from Tokyo, and her adventure with the titular character Inuyasha as they travel to defeat monsters and demons which promises the viewers a hilarious ride filled with action, drama, humor, and a decent amount of romance that can melt their heart and bring smiles in their faces.
IRODUKU: The World in Colors
It's time travel but with witches and magical elements, IRODUKU is a rather heartwarming story that tries to be thought-provoking at the very least while giving the viewers a surreal visual experience. In the eyes of Hitomi Tsukishiro, everything is black and white, and when she feels her life is blue, her grandmother had cast a spell that sends her back to the past when her grandmother was still in high school. This will follow her journey to find her purpose despite her life being stuck in monochrome, she'll meet new friends and learn new things, what she will find in return is more than what the colors of the rainbow could ever show.
Steins;Gate
What will you do if you hold the key to the realm of time? Steins;Gate is one of the best sci-fi anime of all time and one that dares to challenge not only the technical mind of its viewers but also their moral standards that encompasses many themes. It aims to bring its viewers into the deep of scientific theory and its practicality while also presenting the magnitude of its effect on humanity's life as a whole. In the diverging worlds of past and present, where and when should a boundary be set? There's more to this anime than what meets the eye and every time travel junkie must not miss watching this exciting ride.
Further Recommendations
Here are some more anime with time travel elements that offer a unique experience on their own to viewers of varying preferences. Whether you'll like a pure-blooded sci-fi story or one with supernatural and fantasy elements, these are good additions to your watchlist.
Higurashi: When They Cry
YU-NO: A Girl Who Chants Love at the Bound of This World
The Disappearance of Haruhi Suzumiya
Mirai
Sakurada Reset
Have you watched any of these anime titles? Which one do you think is the best of them when it comes to utilizing the time travel elements? Which of these anime is your favorite? Share your thoughts with us in the comment section below.
Last Updated on November 8, 2022 by Yu Alexius