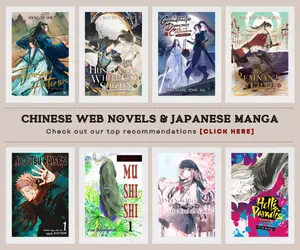 With so many surprises, July must've been the most fantastic month of 2022 for many donghua fans out there as we are getting plenty of Chinese anime releases this time featuring big returning sequels and interesting new titles and one of them is Shan Hai Juelun or also known as Fairy Mountain, one of the most-awaited projects from Bilibili since its first announcement in 2020.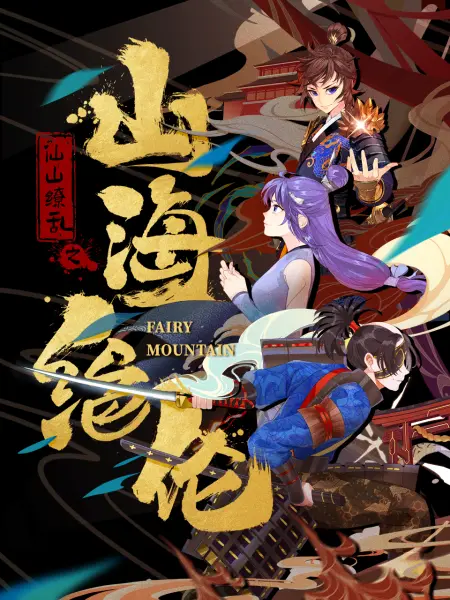 Fairy Mountain (Shan Hai Juelun) Announcement
An original donghua from Bilibili and KIO Studio, Fairy Mountain was first announced during the 2020 annual conference via Made by Bilibili where it was announced along with over 50 titles as Xianshan Fantasies (Xian Shan Liaoluan), however, it took almost 2 years before the series had been scheduled for release.
Fast forward to 2021, during the annual conference of Bilibili last year, the donghua was once again unveiled as part of their original lineup with the new name Shan Hai Juelun or Fairy Mountain, while no official date had been unveiled, it has been listed for 2022 lineup. Now, the moment that we had all been waiting for is here as Fairy Mountain officially scheduled for release this July 12, 2022 on Bilibili. It will air along with titles such as Cinderella Chef Season 3, Fairies Album Season 3, Chivalrous Hero Shen Jianxin Season 3, and God Troubles Me Season 3 which are some of the most popular donghua from Bilibili in recent years.
Synopsis
"Brahma", a boy from the Eastern Kingdom, came to the Central Plains on a secret mission and lost some of his memory in a shipwreck. Brahma was rescued by a girl named Gongliangchen with a leg problem. In order to repay the life-saving grace, Brahma agreed to the request of "Hongyin" Shitai, took Lu'er and Zhen to see the wonderful book, and went down the mountain to find the immortal island recorded in the book, cured Lu'er's leg disease, and passed through Huancuiwan. The Central Plains military commander "Li Mao" was ordered by the Queen Mother to go to Huancuiwan to find the whereabouts of the emperor. After all the set of obstacles, everyone finally gathered in Huancuiwan, and Brahma finally recovered his memories of the secret treasures he accidentally obtained during the journey. He is only one step away from becoming the most powerful person in the world.

Source: Bilibili
Animation Studio & Release Date
Fairy Mountain is the first project by KIO Studio while Bilibili is serving as its producer. Meanwhile, Fairy Mountain's release date is scheduled for July 12, 2022; it will run for 17 episodes with 18 minutes in length each, until October 25, 2022. However, the donghua had been postponed until August 23, 2022 when Fairy Mountain was released as part of Bilibili's lineup this month along with A World Worth Protecting.
Trailers & PVs
Meanwhile, here are all the previously revealed teaser trailers & promotional videos for Fairy Mountain from Bilibili which looks enticing and highlights some good animated 3D sequence and rather unique character designs which reminds me of the old-school Qin's Moon and the Tales of Demons and Gods.
Cast & Staff
The casting for voice actors of Fairy Mountain includes a name that may sound new to donghua fans and they are:
Sefu Jiongsen as Yida Fantian, Luyou Weimen, and Mao Li respectively
Qi Lu as Taihou Li, Hong Qu, Hongyin Shitai, and Gong Liangshan respectively
Chuan Gu as Wei Xian
Juhua Shu as Lihua Gugu
Where to Watch Fairy Mountain?
If you're wondering where you can watch the donghua upon its release on July 12, you can always check its official page on Bilibili here: 山海绝伦, as well as the YouTube Channel: Anime Made by Bilibili. Furthermore, you may also directly get updates from its official Weibo page, Fairy Mountain.
Last Updated on September 20, 2022 by Yu Alexius