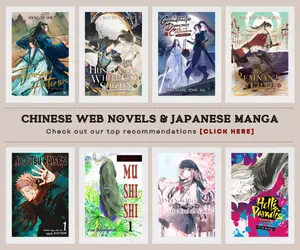 Studio Ghibli had been on top of every one's list when it comes to astoundingly beautiful classic anime films. They usually target for people of all ages, but some of their works are such a delight for children's creative imagination, especially their fantasy, adventure, and magical films.
These anime movies that could satisfy both adults and children's imagination are truly noteworthy. They could offer a relaxing moments for adults to stressed out from the busy and tiresome adulthood life. Meanwhile, children could indulge themselves with the beautiful and stunning animation, awe-inspiring story or plot, otherworldly visuals, and a hell of a fun and exciting ride of entertainment.
Thus, we would like to recommend these 13 amazing anime movies for kids which is perfect as a bonding moment for the family and also for those adults at heart.
Spirited Away
An exciting story of adventure and unforgettable friendship despite facing an ominous powerful odds. This anime movie is a perfect combination of fun, excitement, drama, comedy, and magic which made it a recipient of Best Animated Feature Film at the 75th Academy Awards.
Kiki's Delivery Service
A coming-of-age story of rediscovering oneself, finding purpose, and creating connection with other people. This is fun movie with magic, exciting aerial acrobat on a broomstick and a mild dosage of ridiculous rendezvous of absurdly happy and satisfying emotions.
My Neighbor Totoro
A classic from Studio Ghibli and definitely one of its best anime movies for children. Yes it is fun, yes it is dramatic, and yes it is filled with nostalgic adventure that we all once had as a children. This movie is both cheerful and remind us of those childish thoughts and emotions that thought we had forgotten.
A Letter to Momo
This is a refreshing anime movie for the eyes knowing that there are studio other than Ghibli that can produced an ambiguously relaxing and beautiful atmosphere that can put someone's soul at ease. A Letter to Momo is a funny if not hilarious anime film which tells a story of acceptance and moving forward despite of our losses and embrace what exciting twist fate gives into our life.
Howl's Moving Castle
Another classic from studio Ghibli and it's more of a romantic film set in a magical world which is truly enticing for the eyes of both adults and kids. This movie is a great introductory for a budding romance story but also features a lot of magic and enjoyable punchlines.
Mary & the Witch's Flower
This new movie is more like a cross-over of Kikis' Delivery Service and Spirited Away. A delightful movie experience is what you'll all feel when watching this hell of a ride of fun, excitement, budding friendship, witch spells, and magic flower where a tenacious broomstick somehow save the day.
Children Who Chase Lost Voices
Talking about stunning visuals, this masterpiece is a work of Makoto Shinkai and is definitely one of the most colorful and vibrant anime movies in this list. It literally tells an exciting journey which teach us to move forward with life and accept our loses as we carry the obligation of remembering them.
The Napping Princess
A perfect story for family. This is a fun and truly hilarious anime movie of rediscovering a part of your life as a family and narrates it in a wonderful fictional scenario with realistic appeal.
Ponyo
A fantasy story that reminds us of the Little Mermaid. Although there are similarities, Ponyo offers a unique plot on its own and vivid animation that will leave us wonderin' in awe.
Tales from Earthsea
A story of adventure which is quite cliche but presented in a fresh and exciting narration.
When Marnie Was There
This film is a lot confusing based on my experience but gives a very satisfying ending when the plot twist had been revealed. It's a mild run of drama and childhood nostalgia mixed with vivid scenery and flashy animation.
Summer Days with Coo
A dramatic and fun story of friendship between two different being and their adventure on facing each other's differences and how they'll overcome it and help each other.
Mai Mai Miracle
A relaxing film that perfectly fits the wild imagination of the young. Mai Mai Miracle is a good anime to watch with your group of friends while enjoying its gorgeous visuals and somehow weird and interesting narration of the rich story of the plot.
Which of these anime had you seen already? Do you have any other suggestions that we could add on this list? If yes, kindly tell us by dropping a comment below.
If you're also a sucker for other genre of anime movies, we highly advised you to check out our list of highly recommended romance anime films.
Last Updated on March 18, 2021 by Yu Alexius