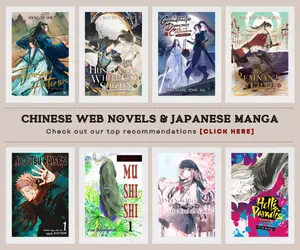 Our favorite emperor and empress are coming back in No Doubt In Us Season 2 which had been confirmed by its official Weibo page, just a few days before the finale of its 1st season last November 10, 2021. We are simply excited for this after having witnessed the success of its 1st season that aired and gave us so much fun and love throughout its 24-episode stint.
No Doubt In Us Season 2 Announcement
In a post shared by its official Weibo page that highlights the series' views had surpassed 200 million on its streaming platform, No Doubt In Us Season 2 is already in production. With this being said, fans can only speculate and be excited about its return. We don't know how long it may take for the 2nd season to arrive, but I am pretty confident that it will not take as long as the 1st season which took place almost 2 years after its initial announcement. Nevertheless, fans can only get excited and watch out for No Doubt In Us Season 2 in the upcoming months, after all, Chinese animation is quite notorious for surprising their fans big time when it comes to unveiling news and updates on short notice.
Animation Studio and Release Date
Paper Plane Animation is returning as the studio of the series and is still listed as part of Bilibili's lineup this 2022. No Doubt In Us Season 2 release date is scheduled on October 26, 2022. Bilibili has just unveiled its release date a few days ago and the announcement was accompanied by a new trailer and key visual as shown below.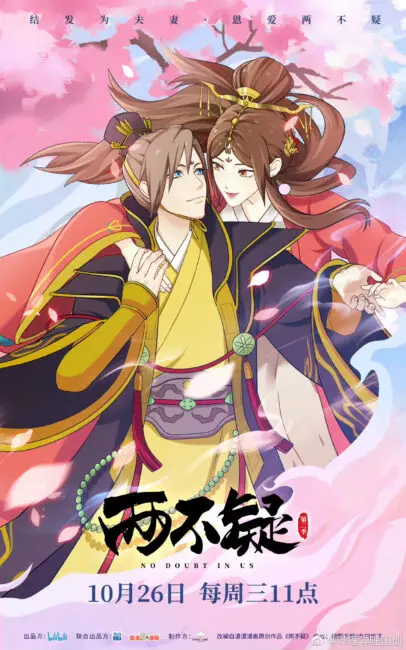 Related Post: No Doubt In Us Season 2 Part 2 Release Date Scheduled on February 1, 2023
Trailers & PVs
So far, here are all the previously revealed teaser trailers and promotional videos for No Doubt In Us Season 2
Now, let's have a general overview of the series, and for those who haven't watched No Doubt In Us yet, it is never too late to join the fun and be amazed by this awesome gender-switching romance anime from China this year.
No Doubt In Us or Liang Bu Yi is one of bilibili's scheduled Chinese anime lineup for 2020, however, it was delayed and only got its release last April 2021. The romance donghua is adapted from a Chinese manhua of the same title which was written and illustrated by artists Yuanqi Gongchang, You Zhi Jiao Zi, and Lu Ye Qian He; was published from 2016 to 2019.
Synopsis
A handsome emperor gets too close to an embarrassed queen, resulting in them falling into a pool together. Then they swap their bodies. The way to swap back is unknown. The most important thing is that the emperor is quite angry now!! Before everything comes back to normal, the emperor has to deal with his mean imperial concubines that he never knows and the queen has to mediate between those ministries…

Source: Webcomics
If you haven't read the manhua yet, you can check its official outlet at Bilibili Comics below for a better reading experience:
After the long wait, fans finally enjoyed the donghua as it first premiered on April 21 until June 30, 2021, for its 1st cour which was streamed on bilibili and Anime Made by Bilibili YouTube channel. The donghua was animated by Paper Plane Animation Studio and run 10 minutes duration per episode. No Doubt In Us anime 2nd cour has then returned on August 25 until the 1st season officially concluded last November 10, 2021.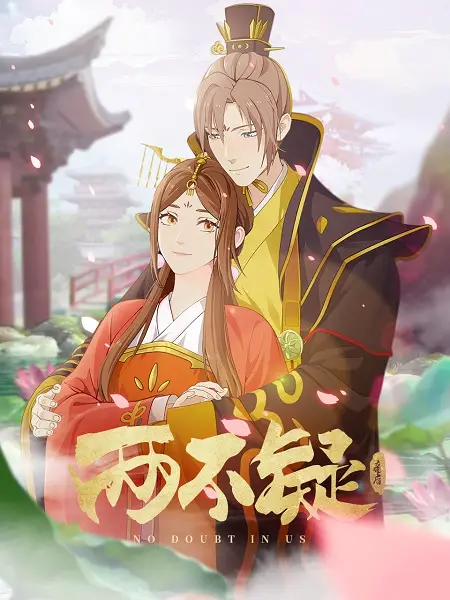 The donghua also features some of the most popular and easily recognized Chinese anime voice actors which played main characters from various donghua. Some of them are Ajie (Wei Wuxian from Mo Dao Zu Shi, Ye Xiu from The King's Avatar), Shanqing Su (Cheng Xiaoshi from LINK CLICK, Bai Xiaochun from A Will Eternal), Tianxiang Yang (Lu Guang from LINK CLICK), and many more. The full list of their characters and voice actors includes the following:
Jiaqi Xu as Yu Xu
Ajie as Jinyun Xiao
Shimeng Li as Guifei
Chen Qian as Jieyu Tao
Xiaoyu Liu as Wangfei San
Zhongyang Baomu as Huangshu San
Shuang Zhao as Meiren Qin
Shanqing Su as Jinming Xiao
Tianxiang Yang as Jun Xu
Cong Liu as Yuanshuai Xu
Xian Jin as Guoshi
Haoran Guo as Zheng Xu
Yitong Zhao as Taihou
Zhankun Zhang as Shao Qing, Zhuru, Jiangjun Chen, Wuguan
Lisheng Luan as Xu Shangshu, Luo Taiyi, Chengxiang, Tao Jieyu Fuqin, Wechen
Jingyang Wang as Hubu Shilang
Laogui Yinxia as Zong Guan
Yajie as Yangbo Yun
Cheng Ma as Yangbo Yun Furen
Jiaqi Xu as Mudan
Feng Gao as Zhenbei Hou
Mingzhou Zhao as Tianshi Zhang
Haiting Cai as Liuli
Lulu Sun as Jinle Xiao
Xiying Nie as Meiren
Jiangshan Gu as Yuanzheng Jiang
Biyu Zhang as Nuo Hu
Sijia Qi as Abuhun
Chao Xing as Jiji
With how the donghua has concluded its 1st season, we should get ready and watch out for its return. Don't worry as we will keep you posted whenever its production committee has unveiled new updates about No Doubt In Us Season 2. If you haven't watched the series yet, you should start checking it out right here, right now.
Last Updated on January 10, 2023 by Yu Alexius