One of the top-rated Chinese anime shall be our apple of the eye in this post and that is Cinderella Chef (Meng Qi Shi Sen) or also known as the Adorable Food Goddess. It's one of that donghua that offers a delightful foodgasm experience with funny characters in a romantic yet hilarious setting and a touch of isekai and time-travel vibe.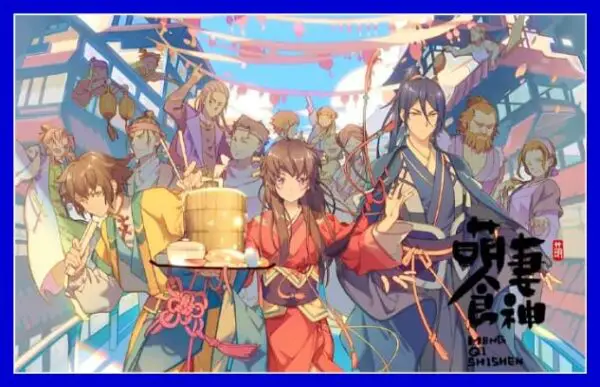 Cinderella Chef is one of the historical donghua that aired in 2018, it's part of the trinity of Chinese romance anime that aired that time along with Psychic Princess (Tong Ling Fei) and the Demonic King Who Chases His Wife (Xie Wang Zhui Qi). It was animated by Wawayu Animation and produced by bilibili and China Literature.
Cinderella Chef Synopsis
Ye Jiayao finds herself back in time in the body of Ye Jinxuan. After many twists, she thought that she would finally be able to lead a simple life and achieve her dream of opening the best restaurant in Huai Song. However, there are villains constantly trying to bring her down.
The donghua was adapted from a web novel titled Adorable Food Goddess (the title that I often used instead when talking about the series) by author Ziyi 281. In 2018, the novel was also adapted into manhua with story and art by Yuewen Manhua, and an original story credited to Ziyi 281.
It's been a while since the donghua had ended and while fans are craving for Meng Qi Shi Shen Season 2, although we don't get any official announcement yet. However, to satiate your craving for its story and vibes, we had listed here several anime like Cinderella Chef that fans might want to check.
5 Chinese Anime like Cinderella Chef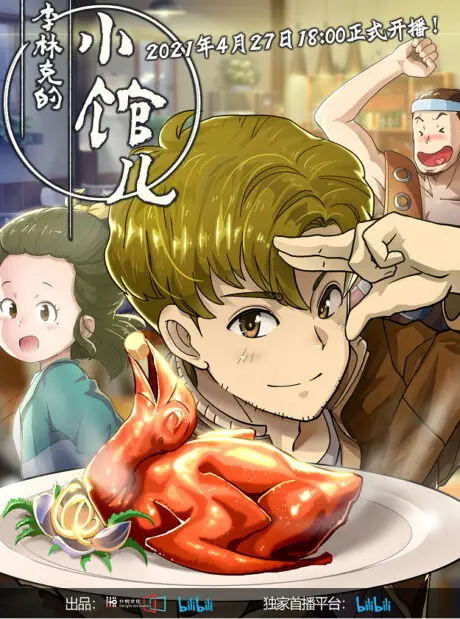 The Dining of Link Lee
Li Lin Ke De Xiao Guan Er | Also known as Li Linke's Little Restaurant, this is an exciting and relaxing slice of life drama anime with delightful foods to offer. It follows the daily life in the little restaurant owned by Link Lee and his encounters with his customers and their life story.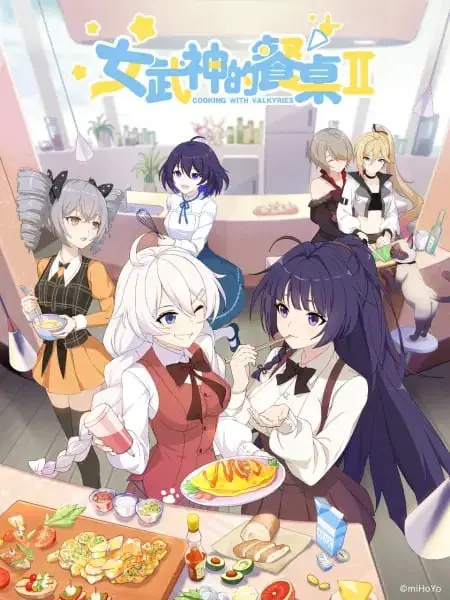 Honkai Impact 3rd: Cooking with Valkyries
Benghuai 3: Nu Wushen de Canzhuo | No deep story but you just want to relax and savor the chill vibe of foods with girls cooking and eating it? Cooking with Valkyries is the perfect break for you. The short Chinese anime was an amazing ride to make time passes by.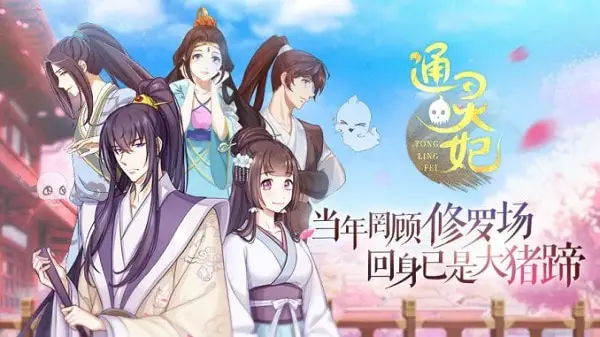 Psychic Princess
Tong Ling Fei | Alright, let's take a break, this one is not about food, but a shoujo Chinese anime that closely resembles Cinderella Chef, we both have a headstrong and independent woman as the main characters. These women are strong and do not depend on men to live their lives.
Read: 10 Anime Like Psychic Princess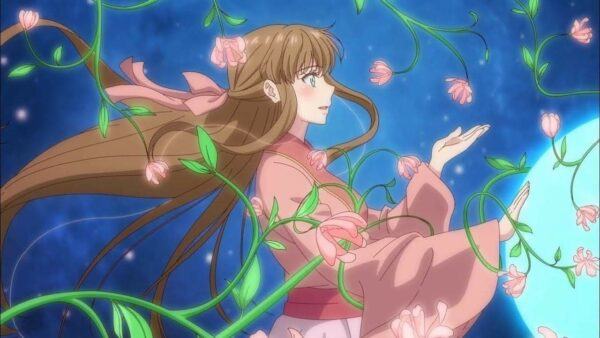 The Demonic King Who Chases His Wife
Xie Wang Zhui Qi | It's a Chinese isekai anime, the most famous female assassin of her time got transmigrated back in Ancient China and she possessed the body of the good-for-nothing individual. However, her adventure simply started with her new family (a rather wicked one), and the man who will capture her heart once again after it was betrayed unexpectedly from her previous life.
Read: 7 Anime Like Xie Wang Zhui Qi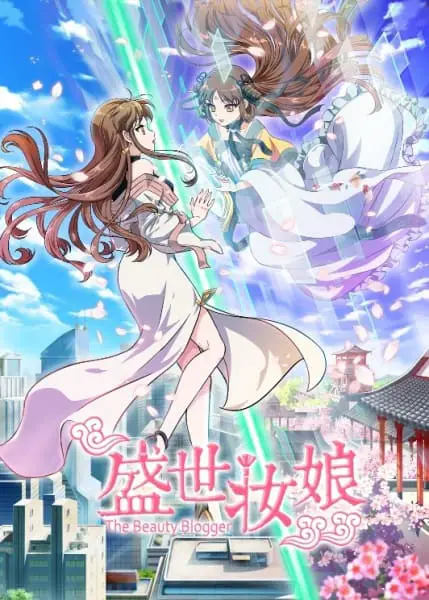 The Beauty Blogger
Shengshi Zhuang Niang | Both Chinese anime are targeted at female viewers and they both have a strong woman as an MC who doesn't give a damn about men as they both used their talents to work their way up in a story set in Ancient China. What makes them even more similar is that both donghua are also isekai.
5 Japanese Anime Like Cinderella Chef
Cooking Master Boy
There are two versions of this story, there's the Cooking Master Boy, and the newer version, True Cooking Master Boy. It follows the journey of a young prodigy, a genius MasterChef as he embarks on an adventure to learn and explore Chinese cuisines through battling talented chefs through various tournaments.
Food Wars: Shoukugeki no Soma
No one can talk about anime with foods, chefs, and shounen vibes without mentioning Food Wars, probably the most popular cooking anime in recent years. We had an aspiring and talented chef here who molded his gift by competing against other chefs and learning through various people that he encounters, both friends and enemies.
Read: Food Wars Season 5 Anime Finale: Finished 37th in My Top 50 Anime of 2020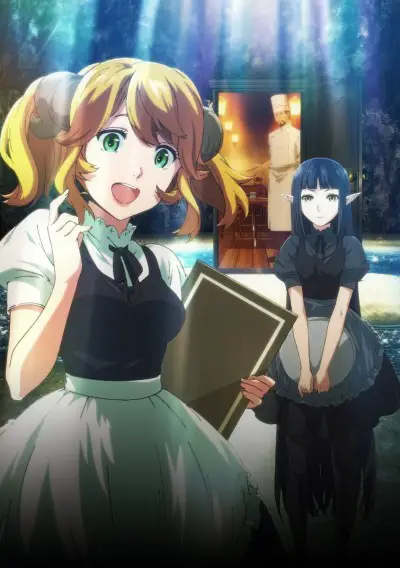 Restaurant to Another World
Isekai Shokudou | A normal restaurant hides a secret, it opens its door to otherworldly beings in a given time, making a way for different races to have exciting exchanges. Such is the story of Restaurant to Another World, a rather simple and generic cliche but still packed some flavors.
Antique Bakery
You might be surprised why did I list Antique Bakery as an anime like Cinderella Chef, well, it has food, although you can say it's sweets. But we have coffee and desserts here, and a good bunch of handsome Cinderellas'? Alright, this one is a boys-love anime, a shounen-ai, and definitely a hilarious one with good drama, psychological plot, and a good chunk of romantic signals.
Kakuriyo: Bed & Breakfast for Spirits
This anime and Cinderella Chef had so many in common including an MC who is great at cooking, and a cute yet hilarious romantic fling that comes with it. It reminds me too of Kamisama Kiss, probably one of the best shoujo anime out there. While this is not an isekai, it has some supernatural cliche which includes working on a restaurant for otherworldly beings.
Related Post: Cinderella Chef Season 3 (Meng Qi Shi Shen: Huanxi Zhui Hun) Announced by Bilibili & Wawayu Animation
Further Recommendations
What we have here are some more anime like Cinderella Chef, you can check these when you run out of titles to watch and finish watching out recommendations mentioned above.
Yumeiro Patissiere
Today's Menu for Emiya Family
Xiang Shi Chuanshuo
Yakitate!! Japan
Gourmet Girl Graffiti
Toriko
Shinsengumi Kitchen Diary
Flavors of Youth
Borderless Happiness
Alright, have you guys watched Cinderella Chef already? Which of the anime we had listed do you think had the closest story and vibes to it? Would you like the series to have another season? Share your thoughts with us in the comment section below.

You might also like: Cinderella Chef Season 3 had been announced by Bilibili
Last Updated on September 26, 2022 by Yu Alexius