Call it whatever you like – Cinderella Chef Season 3, Adorable Food Goddess Season 3, Meng Qi Shi Shen Season 3 but yes, we are getting a 3rd season for the beloved comedy and romance donghua – Cinderella Chef. Ye Jiayao will be returning for Meng Qi Shi Shen: Huanxi Zhui Hun which is the official title for Cinderella Chef Season 3 and we are all craving and living for this. After all, the donghua is one of the best Chinese romance anime that we had in recent years along with Psychic Princess and The Demonic King Who Chases His Wife.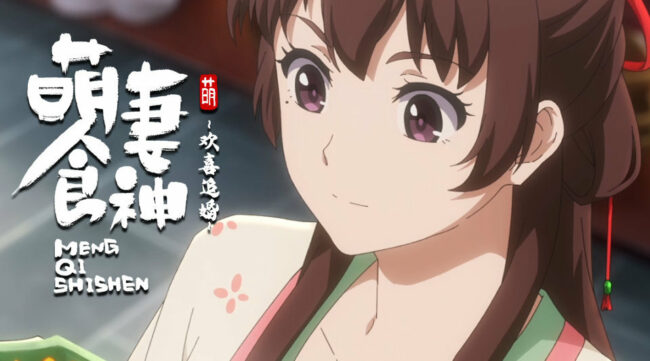 Cinderella Chef Season 3 Announcement
The announcement that Cinderella Chef is getting a 3rd season was first unveiled during the bilibili 2021 annual conference on November 20 where the series is one of the slated sequels from their lineup in 2022. Now, Cinderella Chef Season 3 is one of the two titles that surprised many fans, the other is The Daily Life of the Immortal King Season 3 – because both series are still airing their 2nd season upon the announcement. Therefore, many fans had been excited and can't believe it immediately because this is an early treat already.
Cinderella Chef Season 3 promotional poster and teaser were also unveiled during the event. The poster shows our gang with their usual lively and gorgeous ambiance. There's a lot of things that we can only get excited about it as the story delves deeper into their obnoxious relationships and our MC's adventure. Well, in the end, we are simply craving to see more of her divine cooking skills and all of those deliciously-looking foods and all the story that comes with it.
The first PV for the 3rd season as usual follows all the hilarious antics of the series featuring Ye Jiayao, Xia Qunyu, and He Lianjing with all the funny bubble dialogues and infamous sumptuous-looking dishes on which Cinderella Chef is known for.
Animation Studio & Release Date
Wawayu Animation returns to handle the production of Cinderella Chef Season 3 along with bilibili and Yuewen Animation & Comics as the producers. We don't have a specific release date yet for the donghua, however, it is part of the bilibili donghua lineup for 2022, therefore, we can at least expect it'll premiere next year.
Cinderella Chef is a romance and comedy donghua with drama and adventure elements, and one of the popular isekai (transmigration) anime from China. It is known by many names such as Adorable Food Goddess and God Cook. The series first premiered on December 29, 2018, until March 9, 2019, for a total of 12 episodes. The series had been announced to get a 2nd season that year too but it wasn't until 2 years later that Cinderella Chef Season 2 (Meng Qi Shi Shen: Zaijie Liangyuan) had been officially confirmed and released on October 9, 2021.
The donghua had been adapted from the comedy and slice of life, romance novel Adorable Food Goddess by author Zi Yi 281 which had been first published in 2014 on Qidian and Webnovel.
Synopsis
Ye Jiayao finds herself back in time in the body of Ye Jinxuan. After many twists, she thought that she would finally be able to lead a simple life and achieve her dream of opening the best restaurant in Huai Song. However, there are villains constantly trying to bring her down.

Source: Webnovel
Alright, so far, these are all the details that we had learned about Cinderella Chef Season 3. We can only speculate what will happen next, however, we should definitely watch out for what the series has in store for this new season. Nevertheless, if you haven't watched the current season yet, you can still catch up to it on its official page on bilibili.