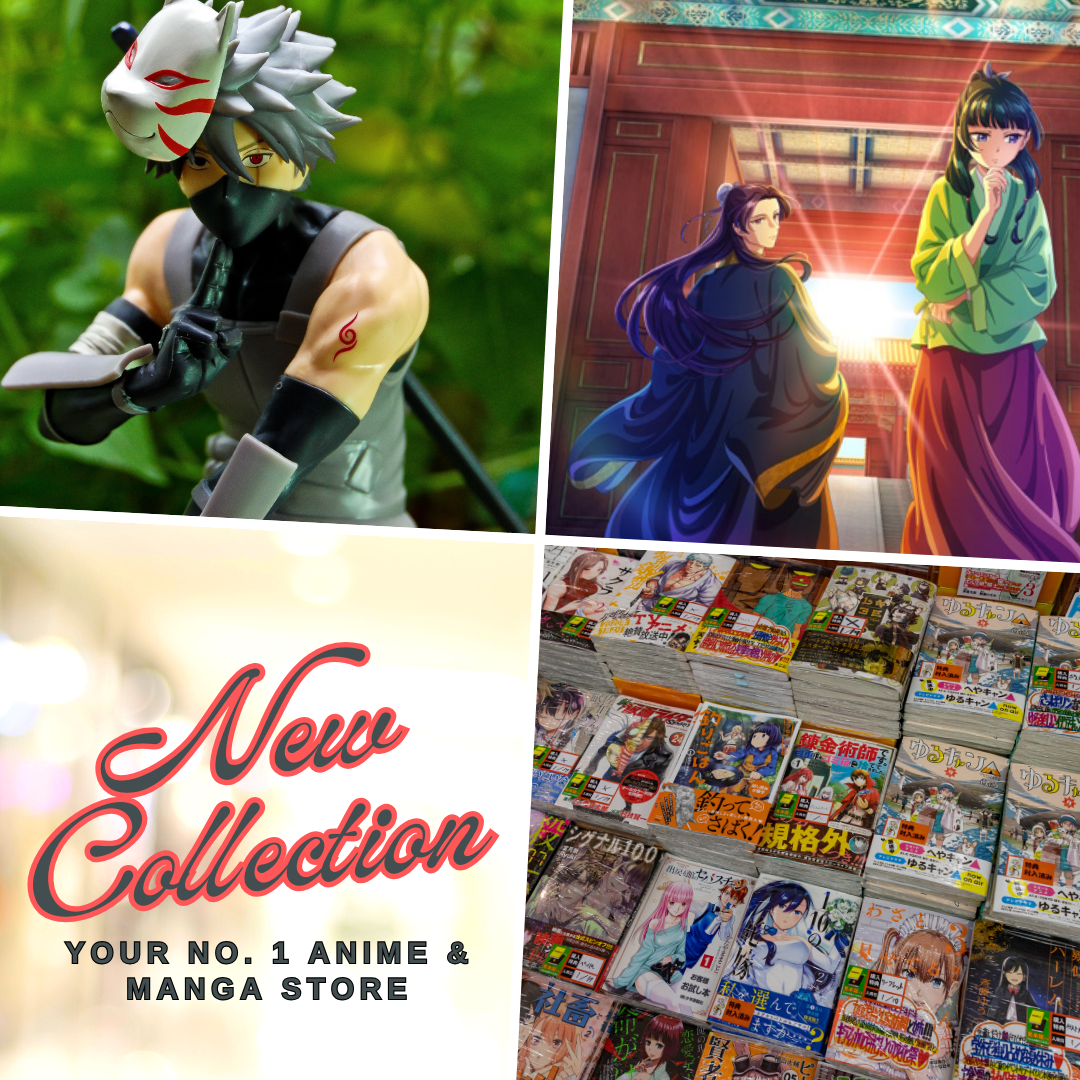 As an anime fan and occasional reader of novels and manga, I often ended up asking some questions that may sound so cliche and noob but still do matter. For example, where can watch anime, or where can we read manga and novels online? These are common questions that can be answered pretty easily by people who are adept at using the internet and have basic knowledge about the medium that they want to check.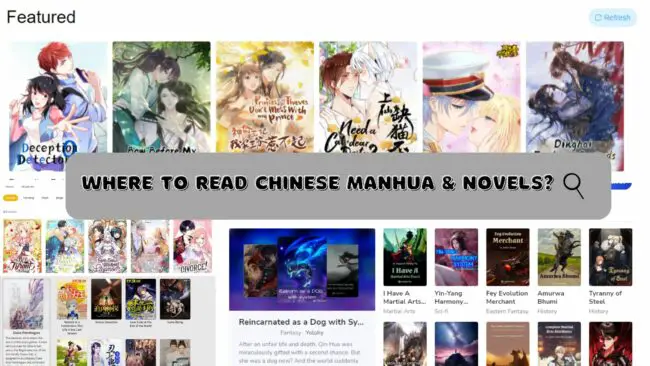 For anime viewers, we have the platforms like Crunchyroll, Funimation, Amazon Prime, Netflix, AniLab, Muse Asia, Ani Log, Ani-One, and TrueID – these are only a few of the streaming services that we can check and watch our favorite anime. But what about the manga? What about light novels? Are there any specific apps or platforms that we can use to check them out? Some might have their favorite places to read manga or novels already, but what about those who haven't yet?
Furthermore, for my fellow fans of Chinese animation or donghua, we are often craving places to check the source materials of the adapted works of our favorites. In fact, it's even more difficult for those media that are non-Japanese, for example, Chinese animation has quite limited streaming platforms outside of China.
There are the big names such as Tencent, bilibili, YOUKU, and iQIYI but they often served the local viewers, albeit Tencent's WeTV App, iQIYI's IQ.com, and bilibili's international site and YouTube Channel had made it possible for non-Chinese viewers to have access to several of their favorite donghua. I have published a separate post about this that you might want to check: How to Watch Chinese Anime Online?
So, let's talk about websites, apps, or platforms where we can read Chinese manhua and novels online. Japanese manga and light novels are often translated by many groups and licensed by various companies and they can be accessed even by fans outside of Japan. For example, readers can check their favorite manga and light novels on Yen Press and other similar platforms.
For webtoons, we have Lezhin Comics, Naver Webtoons, TappyToon, and similar services available too. So, for fans of Chinese manhua and novels, I have listed here several apps and sites that you can check and use to read your favorite series online.
Apps & Platforms to Read Chinese Manhua and Novels
Manhua
Manhua is the counterpart or term used for a Chinese comic, it is often colored, just like a webtoon or manhwa, or a Japanese manga. Many of my favorite Chinese anime are inspired by either a manhua or a novel. So, I believed I have plenty of fellow donghua fans who are craving to check the manhua of their favorite Chinese anime, and here are some of the apps and sites that you may check:
WeComics
WeComics had several interesting Chinese manhuas in its archive although my favorites are those from the romance and comedy genres that targeted female audiences. One of my favorite Chinese manhua on WeComics is Psychic Princess (Tong Ling Fei).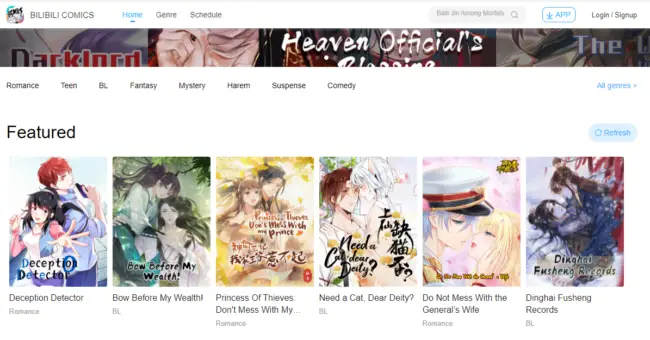 This app and site is the section for Chinese manhua from bilibili. The company is known for distributing, licensing, and streaming both anime and donghua, and they had been producing Chinese animation in recent years. However, bilibili also provides a place for manhua readers to savor their favorite works, they have both raw and English subtitled manhua in their archive.
Tencent Comics
This is the official manhua outlet for Tencent. If donghua viewers are watching Chinese anime on Tencent Video, Tencent Comics is the place to read the exclusive manhua by Tencent and their affiliated partners. It is one of the largest platforms for manhua readers in China and it has been a major player in the domestic comic industry. 19 Days, King of Wolves, 10 Years That I Loved You the Most, Soul Land, Reverend Insanity, and Principles of Heavens are among the top-rated manhua on their listing.
Tapas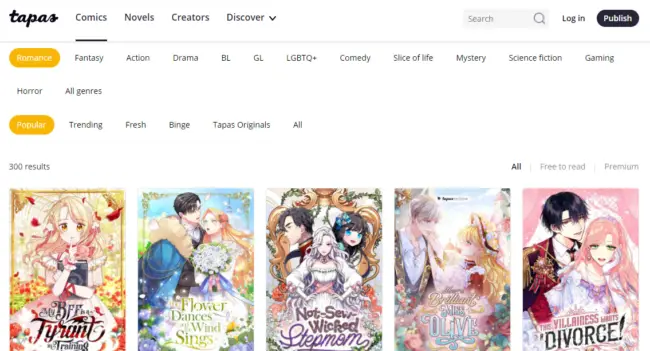 Tapas is another platform to read Chinese manhua, albeit they also have other works such as Korean manhwa and webtoons. In general, Tapas is a social publishing platform for webcomics and web novels, it's quite similar to Wattpad. Users can read stories and share their own too. One of my favorite manhua on Tapas is No Doubt In Us which had been adapted into donghua in 2021.
This is one of the biggest and most popular platforms to read Chinese manhua in the raw version. The platform itself is an online marketplace that allows users to buy their favorite e-comic and e-books. The majority of the known manhua out there had been published in Kuaikan Manhua and their original online comic artwork is typically targeted towards younger readers which resembles the shounen demographics of the Japanese manga industry. Among their most popular manhua is The Master of Diabolism, Salad Days, Tales of Demons and Gods, and Love Like Cherry Blossom.
Novels
Meanwhile, we have listed here some of the most popular online platforms and websites to read Chinese novels. Some of the titles that you can find in their archives had been adapted into donghua in recent years.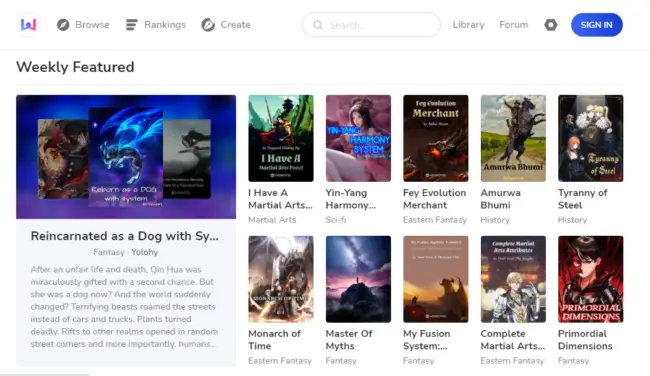 One of the leading online portals for reading Chinese manhua and novels, at the same time, they also have works from other countries, most notably the growing and expanding Korean webtoons which really gaining a lot of popularity among readers in recent years.
WuxiaWorld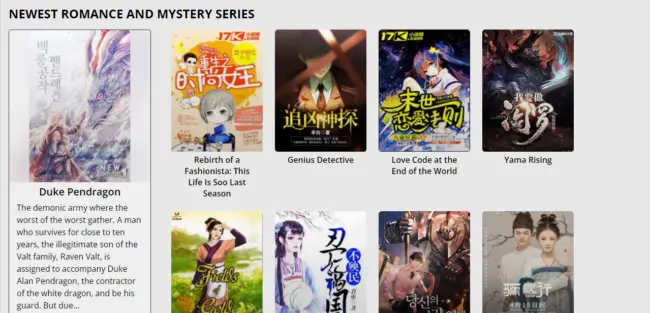 Here's another leading platform to read Chinese novels and the majority of the works that you can enjoy reading from Wuxiaworld are those titles that fall on action-adventure and everything that involves martial arts (wuxia), cultivation (xinxia), and stories that had been influenced by Western fantasy (xuanhuan).
An online portal that lists various web novels from various countries including those from Japan, Korea, and China. Novel Updates is usually a database of various titles that forwards readers to various subbing groups and sites where they can directly read novels, while some series can be read directly on their website.
NovelFull
This is another website to read Chinese novels and I have personally used it on following some of my favorite titles these years. It's easy to use and navigate and has plenty of titles that you can check from their archive.
These are only some of the official and top-recommended digital places where fans can read Chinese manhua and novels online. With the expansion of the internet, this list can only get bigger and some more websites can be easily navigated and discovered through Google whenever you search for the keyword, READ CHINESE MANHUA AND NOVEL.
Now, have you guys read your favorite manhua or novels through the platforms that we mentioned above? Which one of them is your favorite? What do you think are the advantages of the other? What are the perks that you enjoyed from using them? Share your thoughts with us in the comment section below.
Last Updated on March 11, 2023 by Yu Alexius