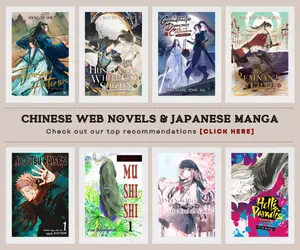 Hey guys, it's your Yu-senpai again and I am back for another overview on one of the Chinese anime coming this 2021 that we should look forward to watch. It's Dawang Raoming (Da Wang Rao Ming) or also known as Spare Me, Great Lord! Wow, that sure sounds obnoxious and at first, I thought we will be having another hilarious donghua here just like You Yao (Are You Okay?) but it seems that such is not the case. However, this new donghua promises a fun and exciting cultivation story that is unique only to Chinese animation.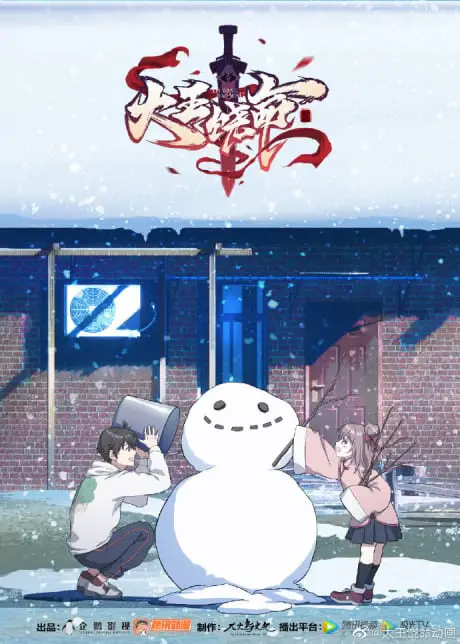 In line with the upcoming donghua adaptation of Dawang Raoming, we would like to share some details to guide you on whether you have to include the series in your plan-to-watch list of Chinese anime in 2021.
Dawang Raoming / Spare Me, Great Lord! Overview
The upcoming donghua is adapted from a Chinese web novel of the same title, written by author The Speaking Pork Trotter (who also wrote the novel The First Order).
The novel also received a manhua adaptation in 2019 with the same title and was published by Tencent Comics.
Synopsis
As the superpower awoke, everyone was sparing no effort to cultivate. Lu Shu was the only one who could get stronger by collecting others' negative feelings and calling people names! All he ever wanted was to protect his little sister, but no one could resist the trend of the world… Well, he'd just do what he had to do and thus become the strongest! Are you ready to welcome the "Super Demon" Lu Shu?

Source: Qidian
Upon reading the synopsis, the first thing that comes into my head is that this resembles the Full-Time Magister isn't it? We have superpowers and cultivation, and a little sister that needs to be protected. However, Dawang Raoming seems to promise some mild drama and a whole lot of action. With plenty of cultivation donghua out there, it's quite hard to distinguish which one is good, but one thing I am sure of, Dawang Raoming is one of the donghua this year that we have to keep an eye on.
Animation Studio & Release Date
On August 8, 2020; Tencent unveiled that Dawang Raoming is getting a donghua adaptation and is scheduled for release on December 3, 2021. It will be animated by Big Firebird Animation Studio (which is known for its works last year for Hitori no Shita: The Outcast Season 3, Planting Manual, and Hero Return) and produced by Tencent Penguin Pictures, and Tencent Comics and Animation.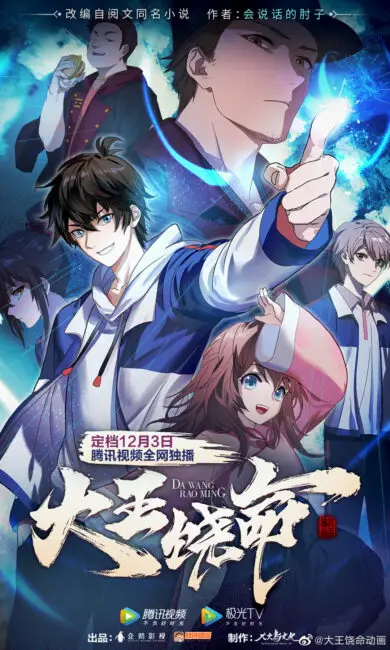 Related Post: Spare Me, Great Lord! (Da Wang Rao Ming) Donghua Season 2 Updates
Cast and Characters
So, here we have the set of characters for Spare Me, Great Lord together with their respective voice actors which were from Ajie's company Acting Workshop 729 as follows:
Yang Tianxiang as Lu Shu
Zhao Shuang as Lu Xiaoyu
Nie Xiying as Cao Qingci
Ajie as Nie Ting
Liu Cong as Li Xianyi
Wei Chao as Shi Xuejin
Zhang Lei as Li Yixiao
Shi Zekun as Xifei
Tangsu Zi as Jiang Shuyi
Trailer and Promotional Videos
Here, we have a short teaser trailer for the Dawang Raoming donghua adaptation which has been released by Tencent during their event last August.
[Updated – August 8, 2021] It's been over a year since the announcement of Da Wang Rao Ming donghua adaptation, Tencent had also unveiled a new key visual and promotional video for the upcoming series during their 2021 Conference and further confirmed that the adaptation is still a thing and hasn't been canceled.
A few days before its release on December 3, the production committee has unveiled the opening theme for Da Wang Rao Ming featuring an insanely good animation sequence and performed by Chinese Vtuber 阿萨AzA as shown below.
Where to watch Dawang Raoming?
As part of Tencent's lineup of Chinese anime in 2021, Dawang Raoming can be watched by viewers on its official page on Tencent Video. It will also be available on WeTV, which is Tencent's outlet for viewers outside of China. If you wish to get updates about Daw Wang Rao Ming, don't forget to subscribe to our newsletter or directly visit their Weibo page here: 大王饶命动画
Related Post: 10 Anime Like Da Wang Rao Ming (Spare Me, Great Lord!)
Last Updated on January 17, 2023 by Yu Alexius