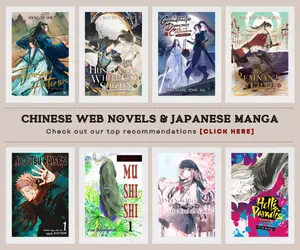 It has been a great ride and after its 1st season finale on February 11, many fans are asking – Are we getting Da Wang Rao Ming Season 2 soon? But first of all, is Da Wang Rao Ming or also known as Spare Me, Great Lord returning for another season?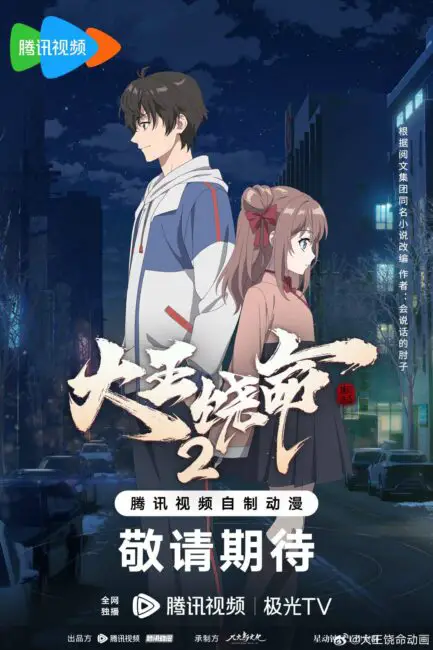 These are only a few of the questions going on inside our heads as we take a look at the popular donghua series once again. With all the crazy antics and catchy hype that it received last year, it was able to capture the hearts of many fans. From its absolutely stunning opening, pretty decent animation quality despite the inconsistency, and fun interactive characters, the donghua had been a fantastic ride for many viewers.
Is Da Wang Rao Ming Season 2 Been Announced?
Lu Shu and all our favorite characters from Da Wang Rao Ming, a unique take on cultivation cliches in Chinese animation are said to return for the 2nd season of the donghua.
The official Weibo page of Da Wang Rao Ming has posted several previews and image stills of the season finale and it was reposted by the Weibo page of Tencent Video Animation where the latter mentioned that fans should watch out for the continuation of the story in Da Wang Rao Ming Season 2. This hint was further confirmed when Spare Me, Great Lord Season 2 was officially announced during the Tencent Video Animation Annual Conference last August 8, 2022.
Now, that makes sense, especially with how the 1st season concluded, we definitely need to see what will happen next and how the story will unfold, doesn't it?
Animation Studio & Release Date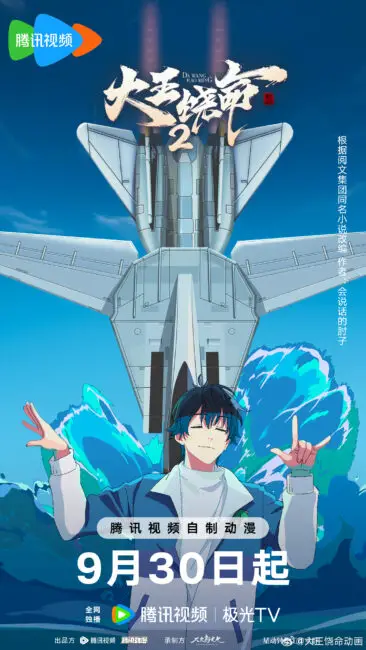 According to the latest news on the donghua, Spare Me, Great Lord! Season 2 (Da Wang Rao Ming) is scheduled for release on September 30, 2023; an accompanying trailer and promotional poster was unveiled along with it.
Meanwhile, anime listing site ANILIST already added an official page for the Da Wang Rao Ming Season 2 with the following teaser visual:
Related Post: 10 Anime Like Da Wang Rao Ming (Spare Me, Great Lord!)
While I agree that Da Wang Rao Ming had its fair share of weaknesses, and sometimes it outweighed its strength, I believed that it is amazing that Chinese animation had been exerting more effort into its craft as time goes by. Da Wang Rao Ming to be specific had been called by many that its only redeeming factor is its opening sequence while there are some truths in that, the series had been improving and that is something I am aspiring to see when Da Wang Rao Ming Season 2 had been released.
Spare Me Great Lord Season 2 First Trailer Unveiled
During the Tencent Video Animation 2022 Conference, Da Wang Rao Ming Season 2 (Spare Me, Great Lord!) is among the series that has been lineup for their upcoming project and they unveiled a trailer and a key poster for the highly anticipated return of Lu Shu and the gang.
The series is adapted from a Chinese web novel of the same title by Hui Shuohua De Zhouzi. Just like many donghua, it revolves around the same plot of cultivation but this time, the MC gets stronger with the negative thoughts and impressions of the other people, thus, he is getting powerful by upsetting other people and becoming one of Chinese anime's most OP MC out there. Now, that sounds rather unique and hilarious at the same time. It shares a lot of similarities to many anime and donghua out there, from having a shameless MC and all the antics and common tropes that we often see from various series making it a familiar ride from start until the end.
Synopsis
This is the story of an orphan, Lü Shu. He is not any regular orphan, but a metahuman experiencing the changes in himself, his country, and the world during the dawn of the magical era. Watch as Lü Shu embarks on a journey to hone his peculiar abilities together with his sister, the adorable and charismatic Lü Xiaoyu. Along the way, they'll encounter supernatural events, obstacles, and even the most powerful people in their country. How will Lü Shu make the best of his abilities and oust his never-ending list of rivals and opponents?

Source: Webnovel
Spare Me, Great Lord has been animated by Big Firebird animation, known for their works on several popular series such as The Demonic King Who Chases His Wife, Hero Return, Planting Manual, and Hitori no Shita: The Outcast Season 3. It was released on December 3, 2022, and run for a total of 12 episodes.
Related Post: 10 Chinese Manhua Like Da Wang Rao Ming
If you haven't watched the donghua yet, the series had been scheduled to have a full-marathon run on the Tencent Video app on February 18 for free to celebrate its successful run. So, don't forget to check it out! If you also wish to read Spare Me, Great Lord! novel and manga, you may check its official outlets at Webnovel.
For more interesting recommendations about Chinese anime, you may also check the following post:
Last Updated on September 20, 2023 by Yu Alexius