Hey guys, I am back for another list of top series made by a Chinese anime studio and after listing my top 10 Chinese anime by Haoliners Animation League a few weeks ago, this time, I'll be giving you my top 10 Chinese anime by Big Firebird Cultural Media Animation which had been one of my new favorites.
Simply known as Big Firebird Animation, the Chinese anime studio is among those that donghua fans outside of China might be quite familiar with. Most of their works were popular with non-Chinese fans and they had similar style and themes with that anime from Japan. Many anime fans have mistaken some of their works to be anime from Japan. But who can blame the fans, some Big Firebird Animation works had been dubbed in Japanese and they'd been adapted from popular manhua and video games that many non-Chinese fans might have seen or read online.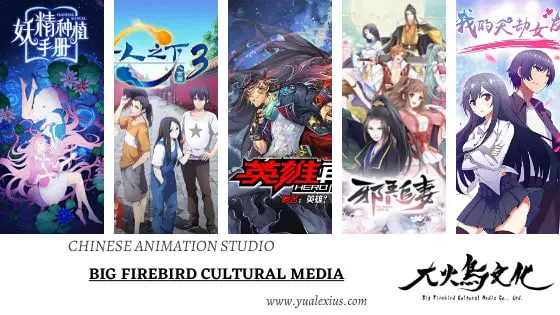 The studio is known for having a deep 2-dimensional animation style. It has more than 10 years of experience in animation and has been producing donghua in ONA format based on various manhua and other source materials. They collaborated with several well-known domestic companies such as Tencent Comics & Animation, iQIYI, Youku, Zulong Entertainment, and Golden Eagle Cartoon.
In line with this. we had listed 10 Chinese anime from Big Firebird Cultural Media that fans can check as shown below.
Chinese Anime by Big Firebird Cultural Media Animation
Hitori no Shita: The Outcast 3
Yi Ren Zh Xia 3 | First on our list is The Outcast Season 3. Big Firebird Animation gained quite attention from Japanese anime fans in their production for the 3rd season of Hitori no Shita, taking over the project from Haoliners Animation. The studio hired Weilin Zhang to direct the donghua, he was famous for his works on Boruto Episode 65, Mob Psycho 100 Season 2 Episode 5, Carole & Tuesday OP1, and FGO: Babylonia Episode 18 as the key animator.
The Outcast Season 3 follows the story where the 2nd season concluded and focuses on Wang Ye while our OP MC, Zhang Chulan plays the treacherous supporting character along with Feng Baobao as they helped Wang Ye.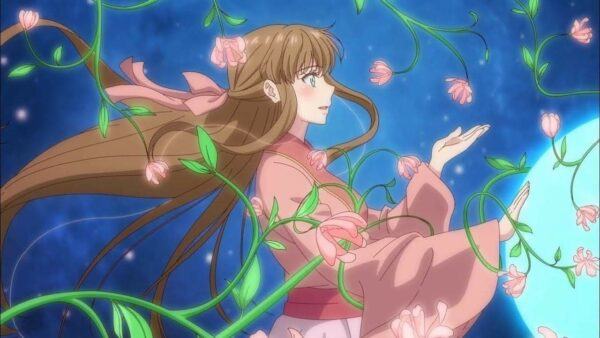 The Demonic King Who Chases His Wife
Xie Wang Zhui Qi | A Chinese anime by Big Firebird Animation in collaboration with studio a4. The donghua is based on a popular and long-running romance and isekai manhua of the same title. For fans of shoujo anime, The Demonic King Who Chases His Wife is a must-watch donghua for you. The studio is coming back to animate The Demonic King Who Chases His Wife Season 3 which is due for release in the summer of 2021.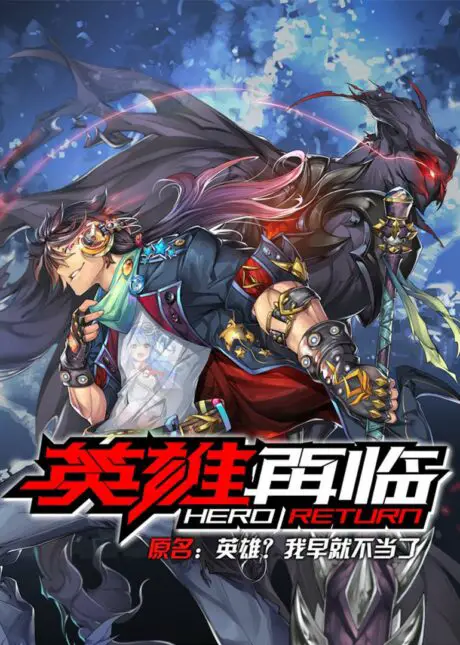 Hero Return!
Yingxiong Zailin | Adapted from the popular superhero manhua, Hero? I Quit a Long Time Ago, this is another donghua that showcases Big Firebird Animation's sakuga talents albeit, it is not on the same level as The Outcast Season 3. This is the Chinese anime with OP MC and with a similar story to One Punch Man that many of us will surely enjoy. Hero Return! is a collaboration of Big Firebird and studio GMT.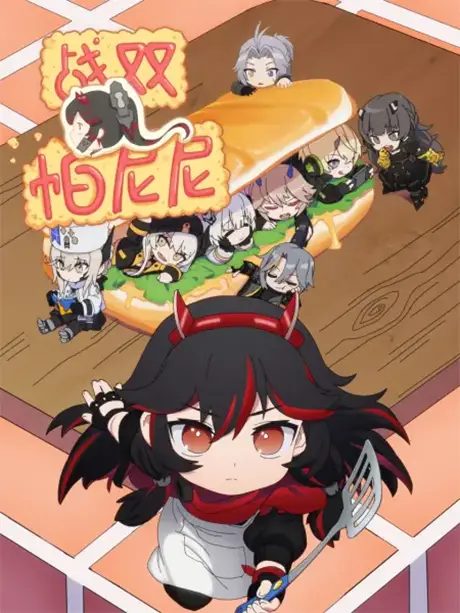 Punishing: Panini
Zhan Shuang Panini | Based on a video game Punishing: Gray Raven, Punishing: Panini was first released in the fall of 2020. The action-comedy donghua has 12 episodes in total with 6 minutes-length. If you like chibi anime, then this is a good find for you.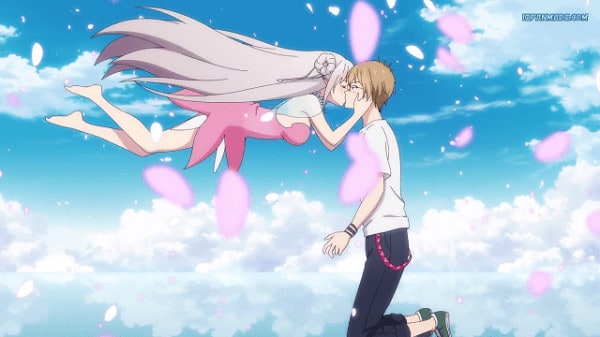 Planting Manual
Yaojing Zhong Zhi Shouce | Here's another collaboration with studio a4, Planting Manual is adapted from the manhua The Demon Seed Spirit Manual and was released as part of the winter 2020 donghua lineup by Tencent. Planting Manual is one of our top recommend Chinese isekai anime, it follows the story of a young man who got transported to another world after he entered a mysterious elevator. There, his journey towards cultivation is quite unusual as he starts to collect seeds that produced fairies when they bloom.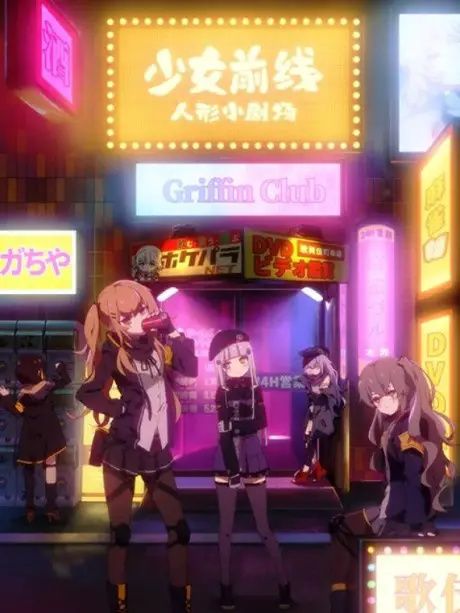 Girl's Frontline
Shaonu Qian Xin | Now, this reminds me of Azur Lane, Girl's Frontline is adapted from the mobile game of the same title and it follows the daily life of the Tactical-Dolls. This is a short donghua with 24 episodes and a 3 minute-length each.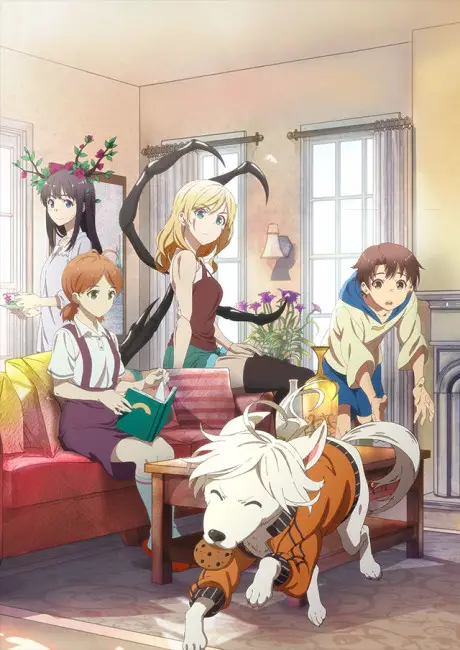 Frankenstein Family
Shiyin Pin Jiating | Also known as Creatures Family Days, this is one of Big Firebird Animation's works that got an official Japanese dub version and was even streamed on various platforms such as Crunchyroll. It follows the story of children who were experimented on by their mad scientist parents and modified their bodies. How will this family of unusual appearance interact with the world after their parents got arrested and their youngest sibling tending on them?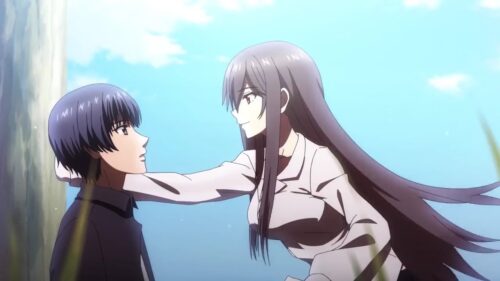 My Cultivator Girlfriend
Wo de Tian Jie Nuyou | Here's one of our top recommended Chinese romance anime, My Cultivator Girlfriend. The story revolves around the security guard Ma Yingxiong who accidentally starts his journey to practice cultivation after saving a female cultivator.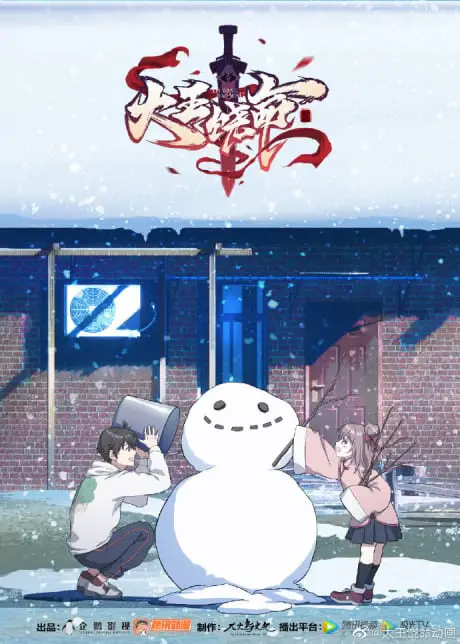 Spare Me, Great Lord!
Da Wang Rao Ming | An upcoming Chinese anime from Tencent this 2021, it is based on a popular web novel of the same title and follows an exciting adventure of siblings who will race to the top to raise their status and power amidst many dangers.
Upcoming Chinese anime by Big Firebird Cultural Media
Here are some of the upcoming Chinese anime by Big Firebird Animation aside from Spare Me! Great God as follows:
Shi Shaoxia Gunjue Hao Gudan (2022) / in collaboration with iQIYI & Energy Studio
Xixing Moshi Lu 1: Jianshi Pian (2023) / in collaboration with iQIYI & Energy Studio
Mo Ji Bianxing
Alright, so these are all our top recommended Chinese anime from Big Firebird Animation. How many of these series have you seen already? Which one is your favorite? Share your thoughts with us in the comment section below.
You might also like: