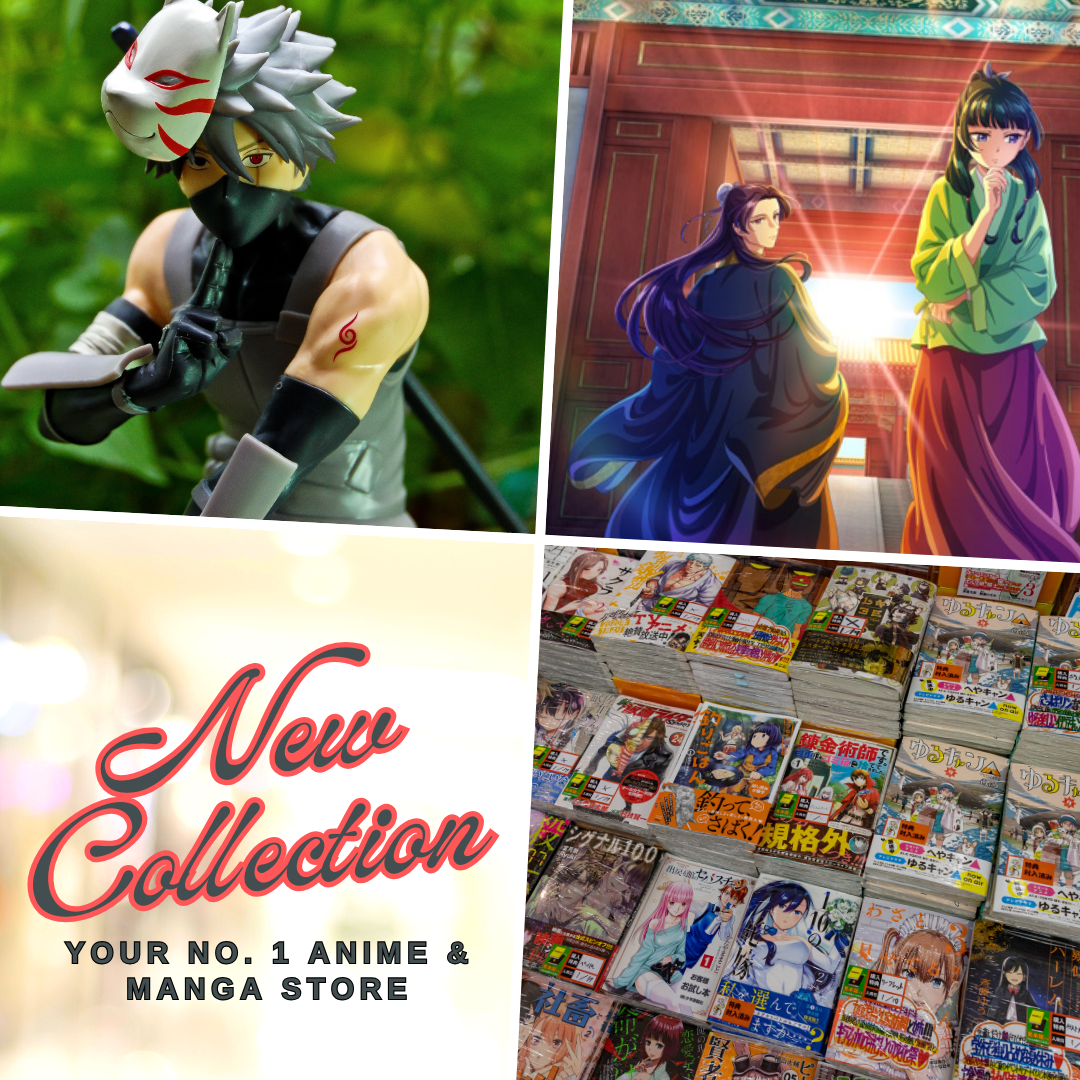 Fighting monsters, demons, and other species as well as corrupted heroes? This may sound like a One Punch Man antics or any other popular shounen series to many anime viewers. Yet, China also has its own series, a donghua that narrates that same concept, that is Hero Return (Yingxiong Zai Lin), many called it the One Punch Man Chinese anime, but I believed that it is more credit than that.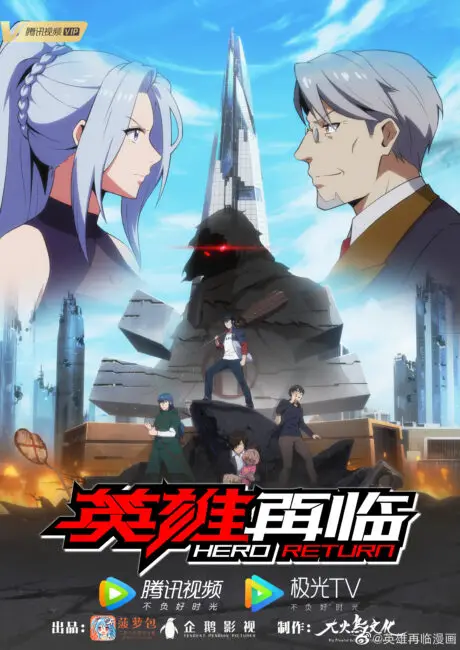 Alright, so today I will be sharing my review of Hero Return, it has been a long ride for me despite only having 12 episodes, I can only blame my weird schedule of watching anime and donghua though. On the surface, many called Hero Return or Yingxiong Zai Lin as the One Punch Man copycat, for sharing many elements such as a lowkey yet OP main character, heroes organization that houses righteous (and a whole lot) people, individuals with weird abilities, and entities that got corrupted by their quest for power and fame.
The series was also known as The Hero's Return which had been adapted from Wuliao Kan Kan Tian's novel, Hero? I Quit A Long Time Ago (Yingxiong? Wo Zao Jiu Bu Dang Le). The novel was also adapted into a Chinese manhua in 2016 which was written by SF Qing Xiaoshuo and drawn by Hai Luo. Meanwhile, the donghua adaptation had been released from October 18, 2020 to December 27, 2020 by animation studios Green Monster Team and Big Firebird Animation on Tencent's video streaming platform.
Hero Return Donghua Review
Let me give you a short overview of the story of Hero Return, the series follows the adventure of a young man named Lin Jie, who was living a low profile life and doesn't give an F about the world. Yet, deep inside he is a righteous fella who will act whenever the situation calls for his help. Unbeknownst to many, even to his peers, that he is the alter ego of ZERO, the very first real superhero that appeared before mankind. He was once able to save the world from destruction 5 years ago and his heroism had inspired many superheroes to act. But he suddenly vanished, and now, Lin Jie had been entangled with small fry yet decent superheroes and he'll find his way back again to the path that he once long abandoned, to become a hero who fought for the common good that despised the wretched system that the superheroes organization had become.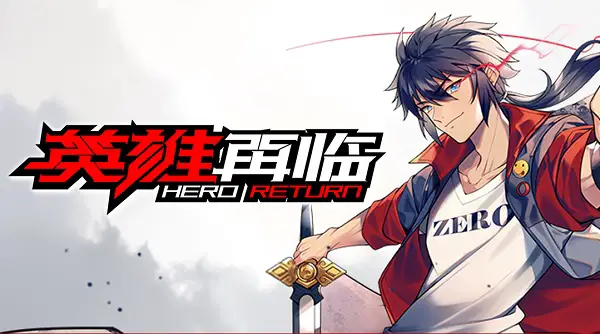 I think I had pretty summarized the story there without really dropping any major spoilers. So, in that aspect, it really looks like the 2015 smash-hit anime, One Punch Man from studio Madhouse. An overwhelming main character who can destroy any opponents yet he is just keeping things lowkey and doesn't concern himself with the worldly affairs of other superheroes.
One thing that I've noticed between the main character of the two series is that Saitama (One Punch Man) just don't give an F at all about the superheroes organization and other people. He's just concern about solving issues that troubles him. For example, if he's just walking in the street and comes across with a villain, he is most likely to fight them due to a reactive response, if the villains or monsters back off, he will not bother to catch them unless they had pissed him off, but if they insist on fighting him (which they usually do upon looking at Saitama's lowkey and rowdy appearance); he'll give them a fast and destructive death.
On the other hand, Lin Jie is the kind of the opposite, he got tired of the world where superheroes got corrupted by their ambition, by their desires for wealth and fame, that he had realized that this is not what he wish for when he first ventured out as the first superhero ZERO. He got tired of humanity's corrupted heart and this leads him to quit being a hero and live a low-key life, unconcern with anything, but will still take action when he's already in the scene. I must say that they both have a different perspective in life, but I have also read the One Punch Man manga, and Saitama seems to get some major character development in this subject.
The theme of Hero Return revolves around superheroes and their quest to fight villains (which usually turns out to be modified, humans). Lin Jie and his crew are often sent on a mission to do superhero jobs, and they also often clash with other superheroes and mercenaries. On the surface, the entire story of Hero Return is one filled with action and hilarious comic reliefs. There's a good balance of fights and humor, which I think further reminds the viewers of One Punch Man.
The animation quality was not the best, but I think it's on par with the average animation that we can get from a Japanese anime. I've seen a lot of other donghua which suffered from terrible animation quality despite how interesting the story was. Nevertheless, I think it was able to deliver good highlights especially with the fight scenes, the season 1 finale was absolutely amazing. Some of the fights that highlight Lin Jie also had good animation sequences.
I am not fully bought by the dialogues, I think it's pretty generic. Though this is usually the issue with Chinese anime, and I think for people outside of China, we have a different approach towards the scripts. While some donghua like the Grandmaster of Demonic Cultivation, The King's Avatar, Heaven Official's Blessing, and Link Click did have fantastic dialogues which make the story even more interactive; the majority of Chinese animation still suffers from scriptwriting and dialogues that don't appeal that much to non-Chinese viewers, although we also have to consider cultural differences. Nevertheless, Hero Return still stands there in a pretty safe place if I have to compare it to its other peers.
Alright, in the end, I think Hero Return was able to deliver an entertaining ride to its viewers. It is not among my top 10 Chinese anime of 2020, but it's one that I think donghua viewers should watch outside of the popular and widespread cultivation and historical genre. If you wish to watch Hero Return, you can check its official page on Tencent Video here: 英雄再临
Last Updated on November 8, 2022 by Yu Alexius