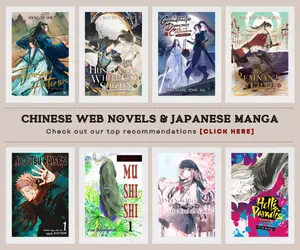 My journey into Chinese animation had been just gayer than usual, and at some point, my gay heart can't handle it. As the Chinese animation industry keeps on growing and we get tons of new titles each year, I am delighted to encounter lots of new cliches. The danmei (boys-love) genre had been one of the popular ones in recent years, all thanks to series like Mo Dao Zu Shi, Tian Guan Ci Fu, and Thousand Autumns.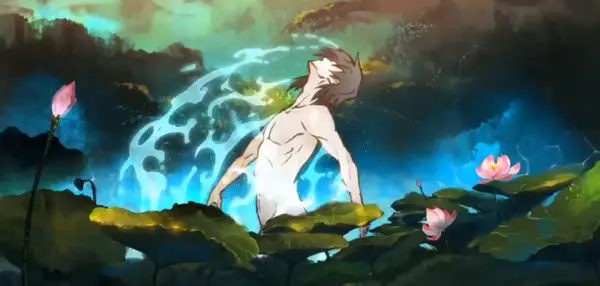 One of the elements that I enjoyed a lot from danmei and Chinese anime, in general, is how beautiful the character designs are. Who wouldn't fall in love with them? We had tons of likable characters ranging from 3D to 2D donghua.
So, in this post, I would like to highlight several donghua characters that can be considered as the sexiest men coming from a regular donghua viewer. Yeah, I had mixed both 3D and 2D donghua characters in this list and I am simply excited to share my list albeit, some of it might just be proof of my own biases. However, in one way or another, they'll definitely be among the finest men you can find from any Chinese anime out there.
Sexiest Chinese Anime Male Characters
Wen Ren Yu Xuan (Fog Hill of Five Elements)
First on my list is the Fire Axis from Fog Hill of Five Elements, Wen Ren Yu Xuan. Well, there's no doubt that he effing and smoking hot. That scene in the pond where he was bathing then Su Xiao An found him was both precious and priceless. By any means, he is sexy with those physiques that look like a Grecian god.
Related Post: Meet the Characters of Fog Hill of Five Elements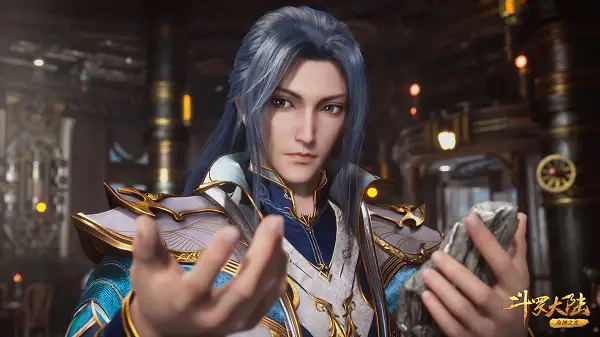 Tang San (Soul Land)
Need I say more? We only have a few scenes where Tang San is shirtless but with that 3D character design, he does not need to take off his shirt girl, that overwhelming presence is sexier than you could ever think of.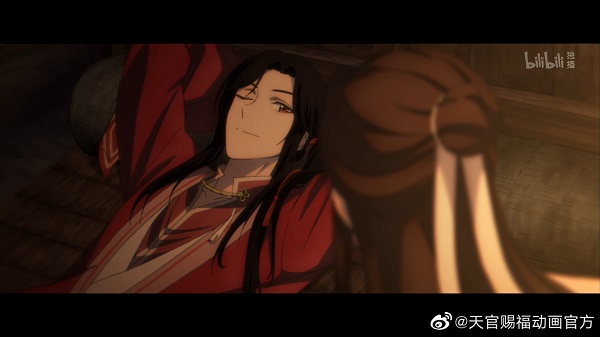 Hua Cheng (Heaven Official's Blessing)
Here's another character that doesn't need to take off his shirt to prove that he is such a so damn fine man. Hua Cheng from Heaven Official's Blessing exudes that demonic appeal, the bad boy type but still can be the Knight in the Shining Armor, at least to Xie Lian. Appearance-wise, Hua Cheng is one of the most handsome characters from a donghua out there.
Related Post: The Best Quotes of Hua Cheng and Xie Lian from Tian Guan Ci Fu (Heaven Official's Blessing)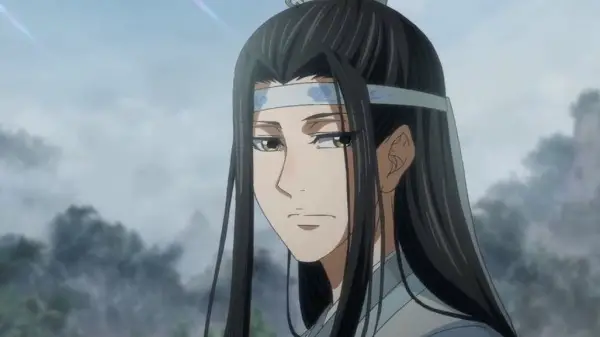 Lan Wangji (Grandmaster of Demonic Cultivation)
It's big brother Lan Wangji. He is tall, white, and like an ancient god or an elf. Lan Wangji's presence reminds me of Lady Galadriel and all those handsome elves from The Lord of the Ring universe. He's sexy physically, but more of that masculine appeal burst out from his silent and mysterious yet vulnerable demeanor.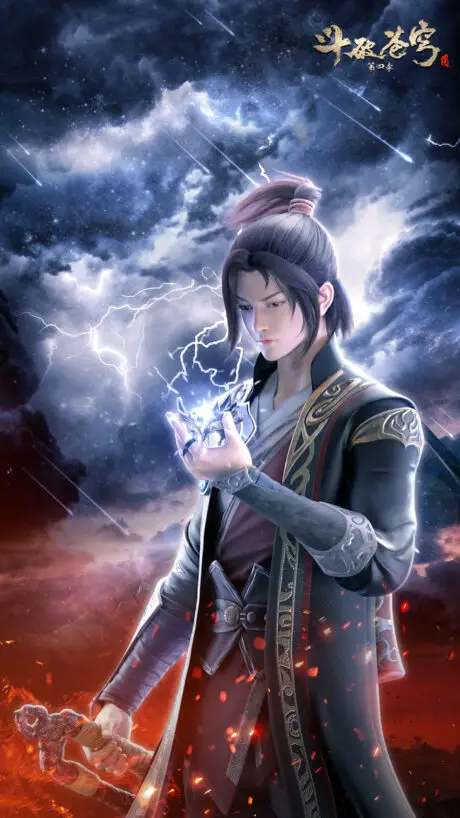 Xiao Yan (Battle Through the Heavens)
The young man who built his harem from Battle Through the Heavens is next on our list. He's handsomely described in the novel, and the donghua counterpart is just as radiant and amusing. I like the soft masculinity that we get from his character, where we can feel the fusion of his young heart and his mature appeal. No doubt, so many gorgeous ladies fell for him.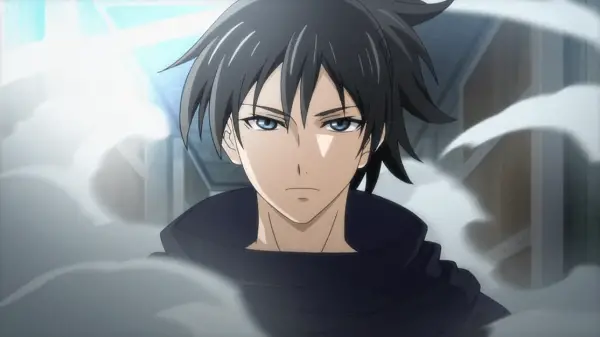 Zhang Chulan (Hitori no Shita: The Outcast)
I am quite hesitant to include this hilarious guy here but we had seen him almost n&ked and that's a funny yet hot scene. Zhang Chulan is like your typical protagonist of a comedy show, he is hilarious yet witty, and with those sense of humor and obnoxious thinking, he can easily steal the hearts of many fans, much to almost every male viewer's chagrin. But I am gay, so I am saying yes to him.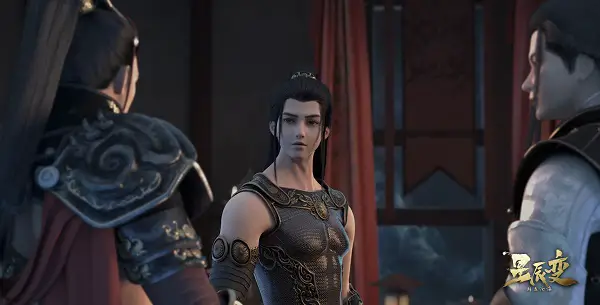 Qin Yu (Stellar Transformation)
If there's anything that I could say about this amazing protagonist is that "Qin Yu had one of the sexiest biceps I've ever seen from a Chinese anime". He's a child or that's how I look at him until now, but there's no doubt that he has grown to be a fine young man and cultivator.
Han Wenqing (The King's Avatar)
Alright, you guys can bash me here, but instead of Zhou Zekai, Yu Wenzhou (whom I chose as my husbando from the series), Ye Xiu, Sun Xiang, Fang Rui, and many handsome characters from the series, I'll go with Captain Han Wenqing as my sexiest anime character from The King's Avatar. He's like the bad boy type, the tsundere type, and if those muscles of him can speak, it'll scream SEXY =  good physique.
Related Post: The Best Team Captains from The King's Avatar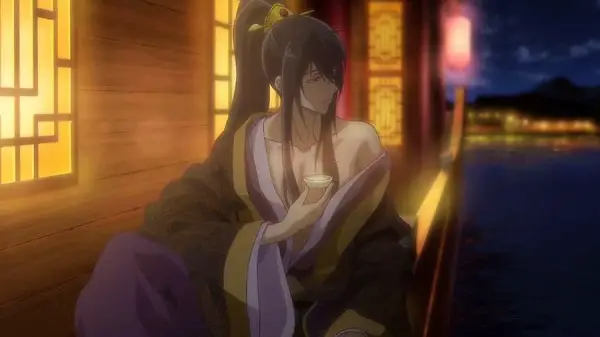 Ye Youming (Psychic Princess)
I always have a thing for long-haired male anime characters, just like Yue (Cardcaptor Sakura), Future Trunks (long-haired version against Cell), and many more; Prince Ye Youming from Psychic Princess is no exception. He's hot, he's handsome, and a little bit headstrong and stubborn, but just further adds to his s3x appeal.
Wei Zhuang (Nine Songs of the Moving Heavens)
So, we have 2 versions of Wei Zhuang, while I love the mature ones from The Legend of Qin, there's some kind of sexiness and freshness in his younger self from Nine Songs of the Moving Heavens who does not only exudes brute force but also intellect. That alone makes him sexy enough, plus his overwhelming swordsmanship is just amazing.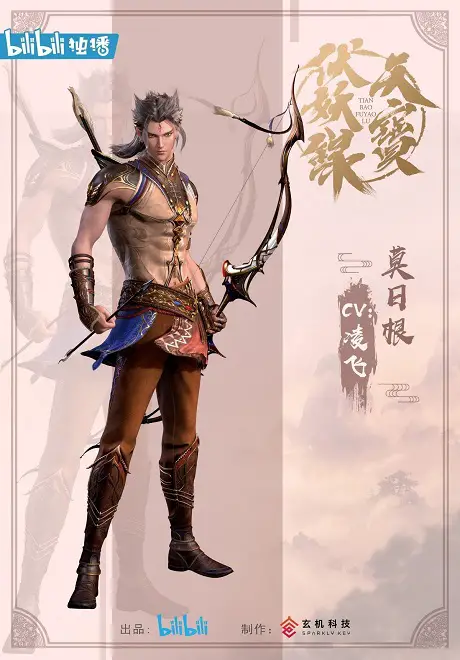 Mo Rigen (Tianbao Fuyao Lu)
As much as I love the other guys from the series, I think it's Mo Rigen who defines the smoking hot yet fragile persona for me. He is a combination of brute force but still can be soft and decent at some point. Plus, he's quite different from the other members of the group, so I think that's a plus point.
Yan Wushi (Thousand Autumns)
He's nasty, scheming, and vigilant. Yan Wushi is the character that you'll hate to hate despite how treacherous he might be. Let's admit it, we all love villains like him (though he is not the villain in their own story).
Jiang Yuduo (Antidote)
As a gay guy, this is the danmei (BL) Chinese anime that I think had resonated so much with me and one of the reasons is that Jiang Yuduo is like an ideal guy for me. Beyond his physical appearance, what makes him an interesting and probably a hell of a sexy donghua character is his personality, both the good and the bad.
Related Post: My Best List of Anime Husbando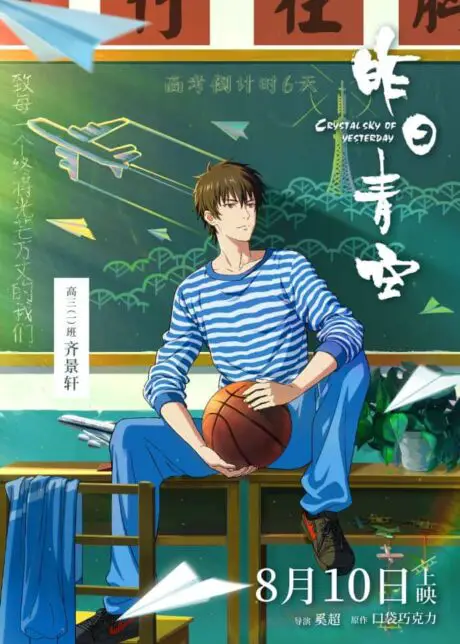 Qi Jingxuan (Crystal Sky of Yesterday)
He gave me the typical Kaide Rukawa heartthrob vibe, and the angst of Hanamichi Sakuragi, what's even great is that he knows how to play the ball. This a little of a delinquent is the handsome guy from Crystal Sky of Yesterday. Let's admit, so many of us became his fangirls after watching the film.
Jin Wang (The Demonic King Who Chases His Wife)
Hold your tea, girls! The demonic king himself is next in our list, he's quite the bad boy, an enigmatic persona with brimming with so much mystery and all those vibes makes him one of the sexiest anime character out there.
Li Qian (Memory of Chang'An)
He's quite the thorny prince to our princess but yeah, he is a smoking hot husband who still saves her at the end of the day. He's pretty decent and seriously handsome, those facts alone secure his spot in this list of sexiest characters from a Chinese anime.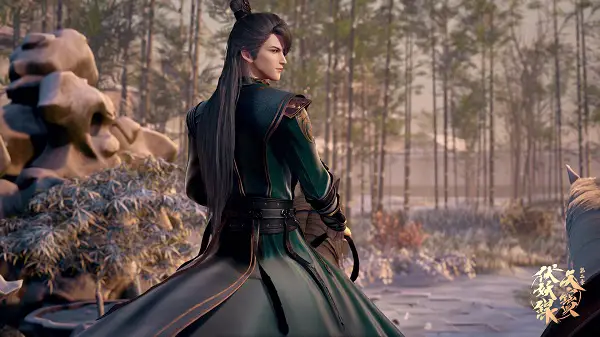 Li Jinglong (Tianbao Fuyao Lu)
Captain Jinglong is such a fine lad, he's like the typical Prince Charming from a Fairy Tale and at the same time, a hot mess of a character that you'd wish you are in Hongjun's shoes right now.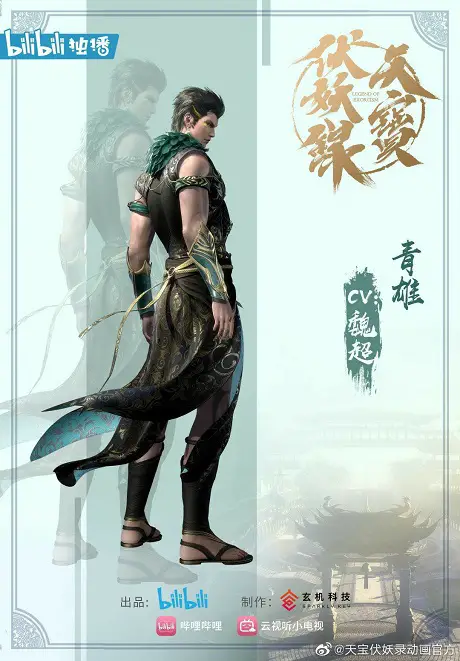 Qing Xiong (Tianbao Fuyao Lu)
My favorite daddy in this list is here, it's Qingxiong, the Great Peng demon from The Legend of Tang. He's one of my favorite characters in the series ever since the first time I saw him with that stunning masculine built-in demonic charm. I might as well add his hot brother in this list too.
Last Updated on September 26, 2022 by Yu Alexius