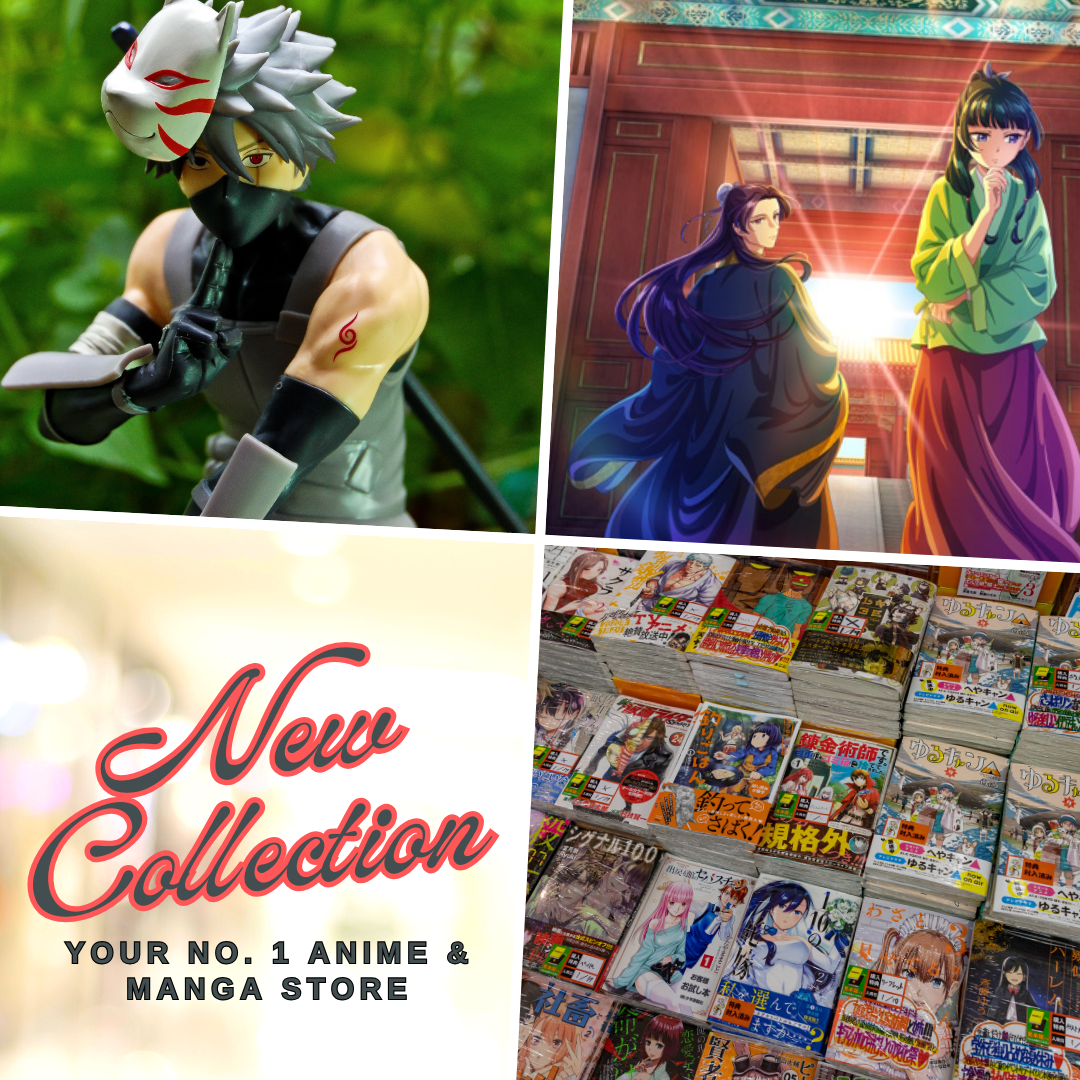 Tian Guan Ci Fu or Heaven Official's Blessing had been one of the most beloved and popular Chinese BL anime of 2020, adapted from a well-loved danmei novel, it captured the hearts of many fujoshi and BL fans from all over the world. Well, who wouldn't fall in love with the innocent and a bit of a clumsy god, and the special bond he had with the Supreme Ghost King, an enemy of the gods. Now, that premise alone feels like another Romeo and Juliet story, the boys-love version, but there's more to it than what meets the eye.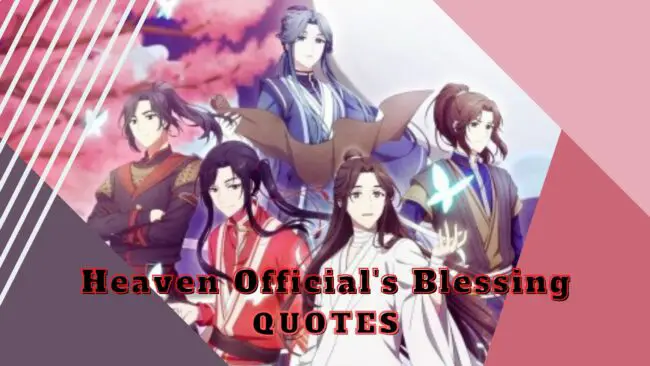 Heaven Official's Blessing follows the story of the disgraced god Xie Lian, who had been banished from Heaven twice but returned for the 3rd time, and now, he has to do his best to fulfill his duty as an official of Heaven. On a fateful encounter, he comes across a young lad who goes by the name San Lang, who lives with him and joined him in his quest of resolving various mysteries assigned to him by Heaven to take a look at. As a Heaven official, ghosts and demons are their enemies, but who would ever expect that the person who had been living with him recently is one of the Supreme Ghost King, the Crimson Rain Sought Flower – Hua Cheng. In the end, he'll discover that there's a special thread of fate that connects him to the Ghost King. In a world filled with prejudices and conspiracy, two hearts from opposing sides find solace in the presence of one another. This is the best way that I could describe Heaven Official's Blessing story without unveiling major spoilers.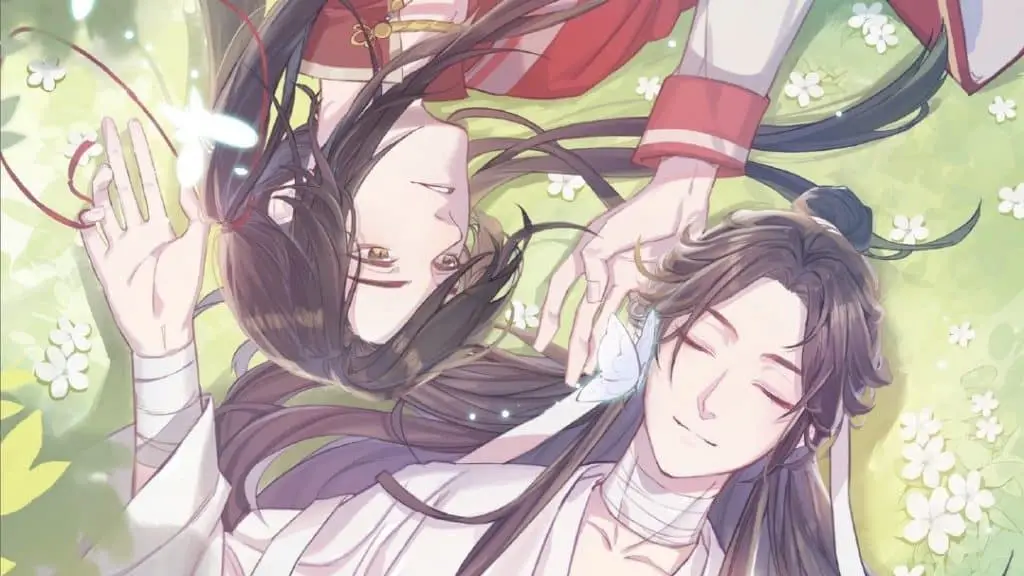 The Chinese anime (donghua) was animated by Haoliners Animation League and was released on October 31, 2020 on bilibili. The donghua was the first-ever Chinese anime to be streamed on Funimation, and it also joined the ranks of several Chinese animations on Netflix along with Crystal Sky of Yesterday, Big Fish and Begonia, and Scissor Seven. The series also received a Japanese dubbed version under the title Tenkan Ginfuku with the voices of Hiroshi Kamiya and Jun Fukuyama. The donghua was adapted from Mo Xiang Tong Xiu's danmei (boys-love) novel of the same title and was one of her danmei novel trilogy along with the Grandmaster of Demonic Cultivation, and Scumbag System.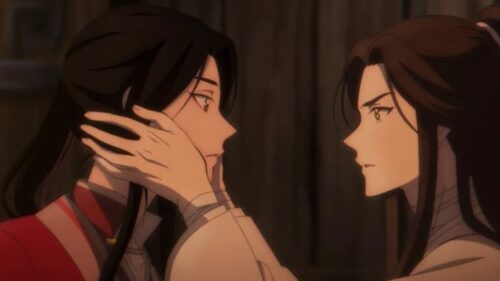 The donghua had been famous for having an intricate narrative on the special relationship of Xie Lian and Hua Cheng which usually sends the viewers drowning in romantic excitement. Yeah, it's probably the top Chinese BL anime with so many powerful "KILIG MOMENTS". Who would ever expect a deep friendship between a god and a demon could pull out brotherhood and romantic affairs such as this? In line with Xie Lian and Hua Cheng's delicate bond, we have listed here 15 Heaven Official's Blessing quotes that feature how genuine and sincere the romantic excitement we often get from the series and its main characters.
15 Heaven Official's Blessing Quotes from Hua Cheng and Xie Lian
Xie Lian
Body in abyss, heart in paradise."

― Xie Lian
If you don't know the meaning to your life, then make me that meaning, and use me as the reason to live.

― Xie Lian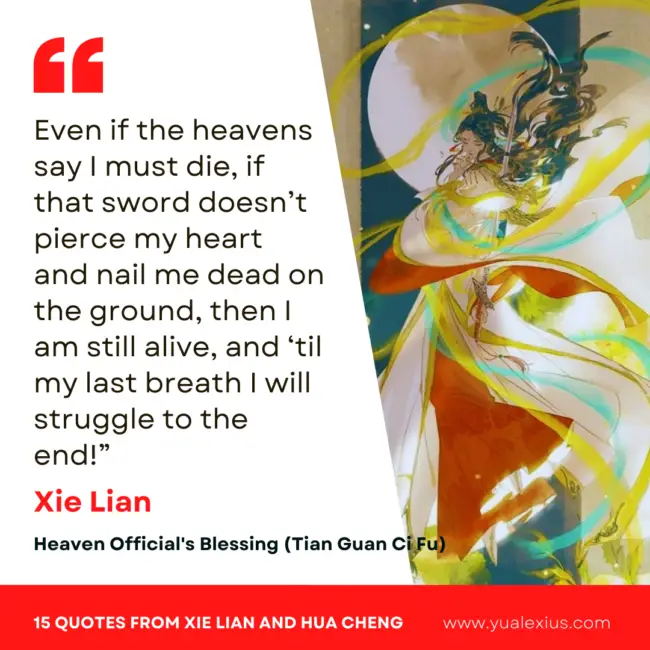 Even if the heavens say I must die, if that sword doesn't pierce my heart and nail me dead on the ground, then I am still alive, and 'til my last breath I will struggle to the end!

― Xie Lian
I, DO NOT WORSHIP GODS. I, AM GOD!

― Xie Lian
If you don't know how to live anymore, then live for me. I have no answer to the question you asked. However, if you don't know the meaning to your life, then make me that meaning, and use me as the reason to live.

― Xie Lian
Don't think someone overly perfect. If it's just watching a shadow from afar and never having to interact, then whatever. But once acquainted and grown close, you will find that this person was not what you had imagined; maybe the complete opposite. When that happens, you will be completely disappointed.

― Xie Lian
Recommended: Heaven Official's Blessing Season 2 Updates
Hua Cheng
The one standing in infinite glory is you; the one fallen from grace is also you. What matters is 'you' and not the state of you.

― Hua Cheng
My beloved is a brave, noble, and gracious special someone. He's saved my life; I've looked up to him ever since I was young. But, I wanted to catch up to him more, and become an even stronger person for him. Although he might not remember me well. We never really talked. I want to protect him.

― Hua Cheng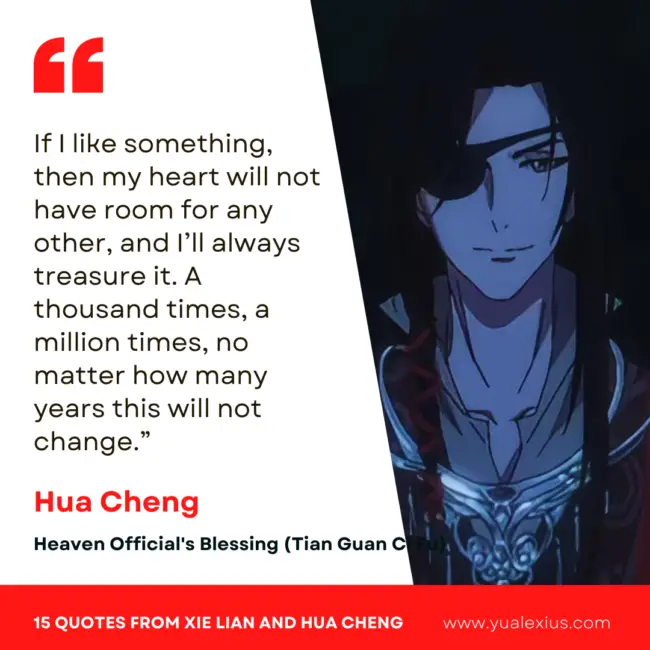 If I like something, then my heart will not have room for any other, and I'll always treasure it. A thousand times, a million times, no matter how many years this will not change.

― Hua Cheng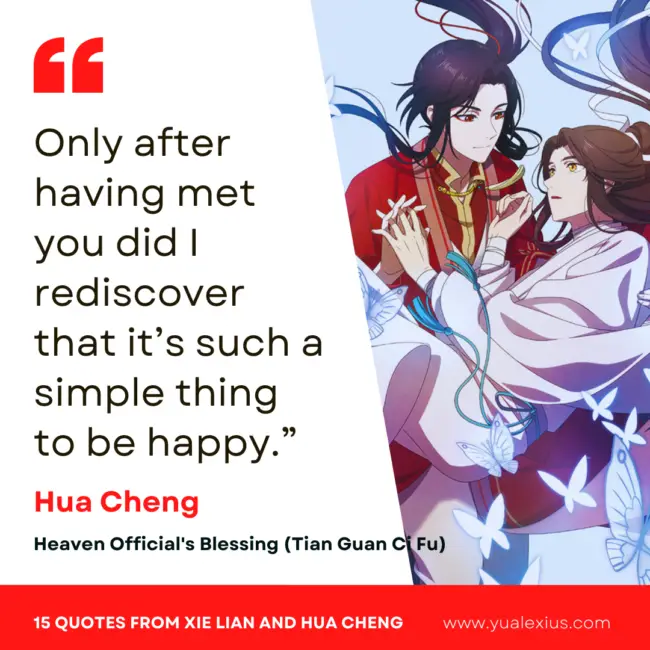 Only after having met you did I rediscover that it's such a simple thing to be happy.

― Hua Cheng
I won't forget. Your Highness, I am forever your most devoted believer.

― Hua Cheng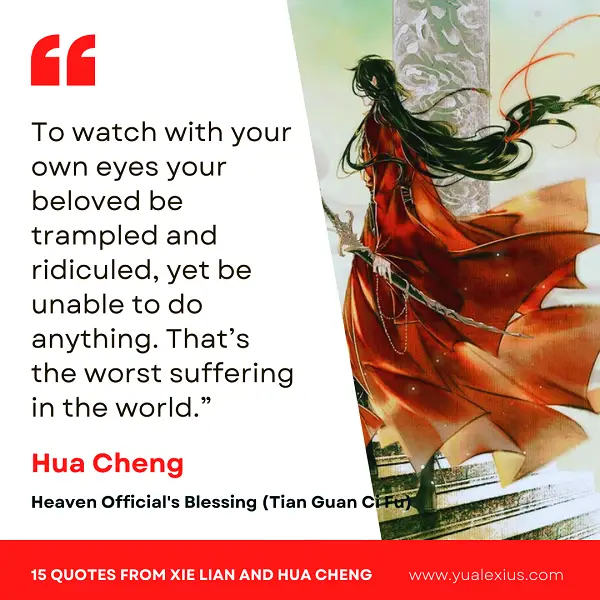 To watch with your own eyes your beloved be trampled and ridiculed, yet be unable to do anything. That's the worst suffering in the world.

― Hua Cheng
Those who have known each other for decades can become strangers in a day. We met by chance, and we may part by chance. If we like each other then we shall continue to meet; if we don't then we shall part. There's no banquet in the world that doesn't come to an end, so I'll say what I want to say.

― Hua Cheng
I promise, you will not find another person who is more sincere than me in this world.

― Hua Cheng
If I could, I would have you use me as your stepping stone, the bridge you take apart after crossing, the corpse bones you need to trample to climb up, the sinner who deserved the butchering of a million knives. But I know you wouldn't allow it.

― Hua Cheng
These are only a few of the most memorable quotes from Heaven Official's Blessing that gives off such a powerful and emotional vibe where one can think that LOVE CONQUERS ALL, and if love truly does exist, it knows no bound and stands above prejudices, a subject which I think this donghua had truly delivered spectacularly. If you haven't watch Heaven Official's Blessing yet, you can check it on its official outlets on bilibili, Funimation, Netflix, AniLab, Amazon Prime, and your favorite anime streaming providers.
For donghua fans who wish to experience the story from another perspective, we highly recommend that you check the source material, the Heaven Official's Blessing novel by MXTX, as well as the manhua adaptation which you can read for free on Bilibili Comics.
© Mo Xiang Tong Xiu, STARember, Haoliners Animation League, bilibili
Last Updated on September 27, 2022 by Yu Alexius