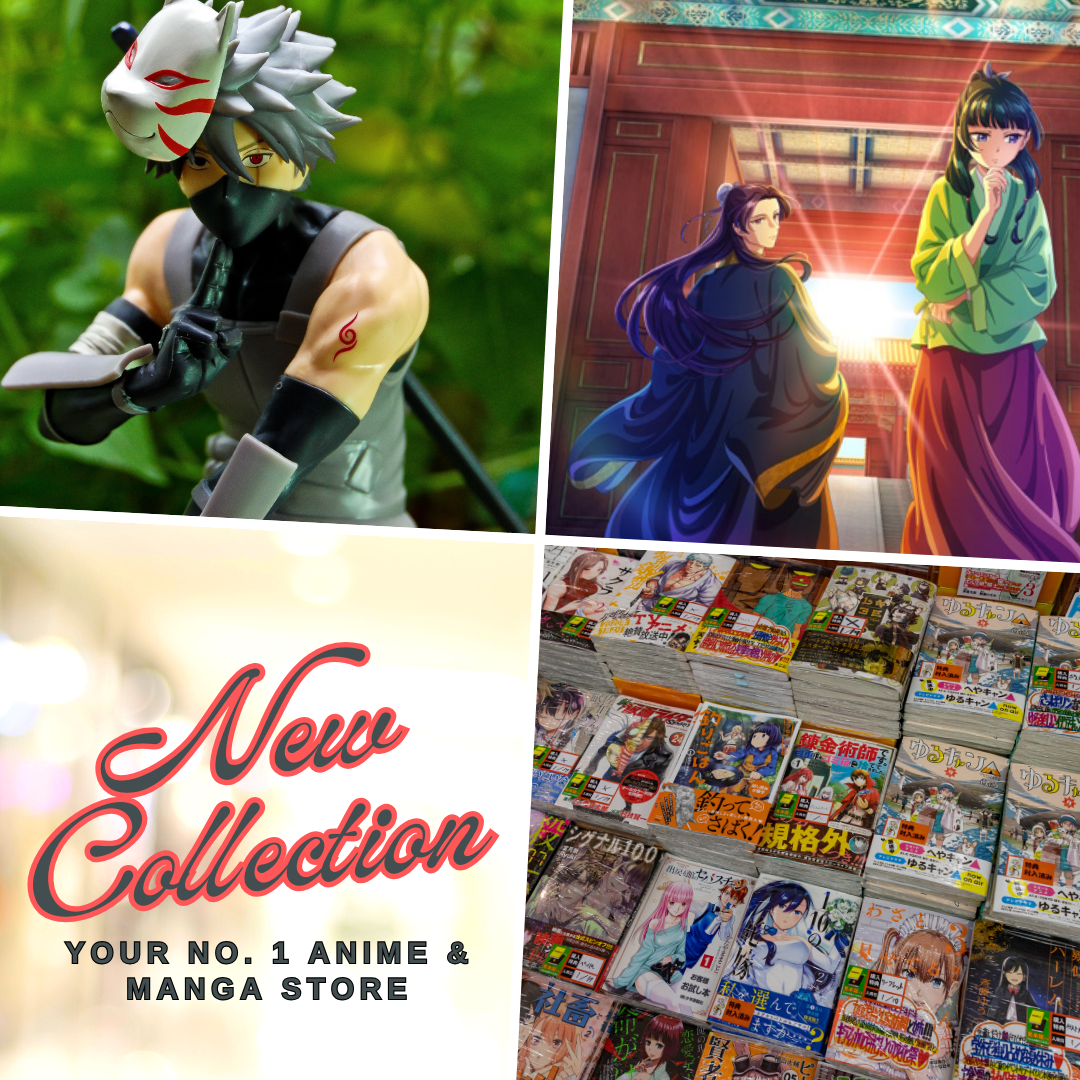 From the author of the most popular donghua (Chinese anime) right now, Throne of Seal is another upcoming series to look forward to this 2022. Throne of Seal is the highly anticipated Chinese anime adaptation of the hit xinxia (cultivation) novel Sealed Divine Throne (Shen Yin Wang Zuo) by Tang Jia San Shao, one of the highest-paid and most prolific Chinese web authors in recent years.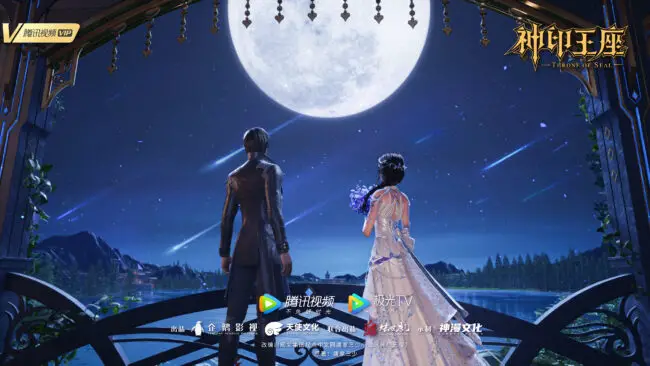 The upcoming donghua which had been waiting by many avid fans of the novel will involve common tropes and antics that we often see from other series such as cultivation and martial arts, demons and superpowers, and an appeal that will entice many shounen fans out there.
Sealed Divine Throne Anime (Donghua) Overview
The Sealed Divine Throne anime adaptation is titled Throne of Seal and is one of the upcoming donghua that Tencent had been actively promoting on their online circle right now, specifically on Weibo.
The upcoming donghua is adapted from the popular cultivation titled Shen Yin Wang Zuo or the Sealed Divine Throne. It is also known by other names such as the Divine Throne or the Throne of Gods. Therefore, the upcoming donghua Throne of Seal is also known as the Throne of Gods' animation.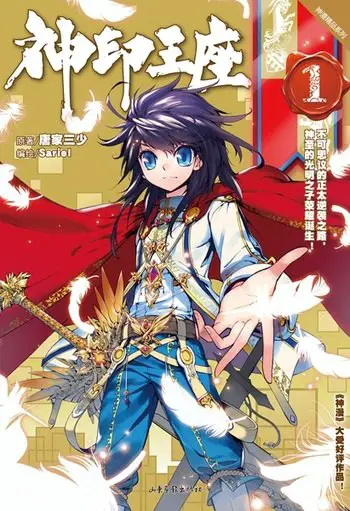 The novel where the donghua is based was written by Tang Jia San Shao, the author behind some of the biggest Chinese web novels such as Douluo Dalu (Soul Land), the recently released Bing Ho Mo Chu (Magic Chef of Ice and Fire), and the upcoming Douluo Dalu 2 (Soul Land 2: The Unrivaled Tang Sect). The novel was also adapted into manhua.
Synopsis
While the demons were rising, mankind was about to become extinct. Six temples rose and protected the last territory of mankind. A young boy joins the temple as a knight to save his mother. During his journey full of miracles and tricks in the world where temples and demons are antagonistic to each other, will he be able to ascend to the strongest knight and inherit the sealed divine throne?

Source: Novel Updates
As had been mentioned in the synopsis, the Sealed Divine Throne anime adaptation will have similar antics with many xinxia stories out there. It's quite similar to popular titles such as Soul Land, Battle Through the Heavens, Martial Universe, Stellar Transformations, A Will Eternal, and Perfect World. However, it also has its own unique tropes and elements that make it an exciting ride to follow.
For avid readers of Chinese novels, the donghua is also a must-watch if you are a fan of Coiling Dragon, Pivot of the Sky, The Great Ruler, and I Shall Seal the Heavens which are some of the best and most beloved Chinese cultivation novels.
Animation Studio & Release Date
The upcoming Sealed Divine Throne anime is handled by Shenman Entertainment with Tencent Penguin Pictures as its producer and official distributing platform. China South Angel and Xuanshi Tangmen are also among the producers of the donghua. Therefore, fans can watch the donghua upon its release on Tencent Video. Its official page on Weibo had been actively doing updates – mostly releasing promotional videos and teaser trailers for the series. Throne of Seal anime release date had been scheduled on April 28, 2022 according to the latest key poster that the production committee has unveiled on March 31, 2022.
Related Post: Throne of Seal Season 2 (Shen Yin Wang Zuo) Updates
Concept Arts & Posters
Here are the previously unveiled posters and concept arts for the Throne of Seal donghua series as follows: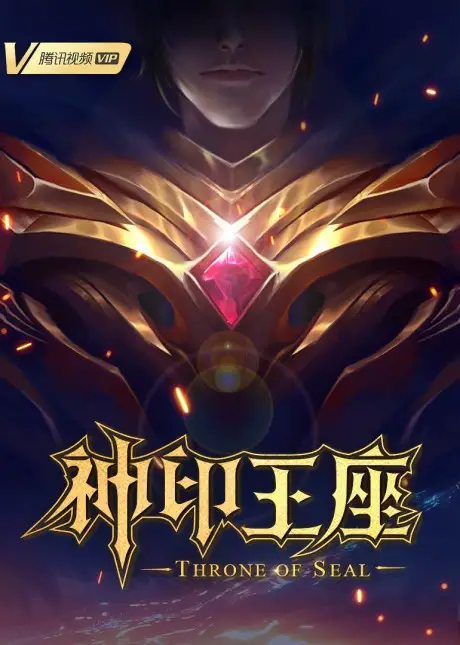 Cast & Characters
Here we have the list of the previously revealed voice actors for some of the characters we should watch out for in Throne of Seal this year.
Chang Rongshan as Long Haochen
Sheng Caier
Tong Yin as Long Xingyu
Ye Zhiqiu as Bai Yue
Yan Meme as Li Xin
Liu Mingyue as Lin Xin
Chang Rongshan had voiced some minor characters from other donghua such as Milin from Kuiba: Shu Tu, Zuo Mu from Fei Ba! Lanqiu: Xuzhang, Zhou Ziyou from I am a Great God, and Moya from Bai Yao Pu. Meanwhile, the other voice cast such as Ye Zhiqiu had voiced characters like Churen Gongyi (Earth Axis) from Fog Hill of Five Elements, and Goethe from The Furious Yama.
Trailers & PVs
Recommended Post: 10 Manhua Similar to Dou Po Cangqiong (Battle Through the Heavens)
Where to Watch Throne of Seal Donghua?
Avid fans of the novel and donghua viewers can watch Throne of Seal upon its release on its official page on Tencent Video here: 神印王座. Throne of Seal is also available for streaming in English subtitles on Tencent's WeTV website.
Last Updated on December 8, 2022 by Yu Alexius