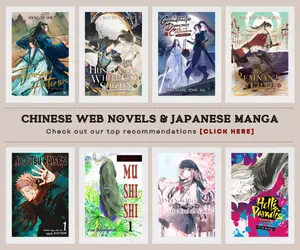 The first season of Throne of Seal (Shen Yin Wangzuo) donghua adaptation had been slated to end its 26-episode stint on September 29 and many fans are now anxiously waiting for Throne of Seal Season 2. Will it follow the same format as the other novels of Tang Jia San Shao that were adapted into donghua such as Soul Land and The Magic Chef of Ice and Fire which had been airing continuously? Or will it have a short break until its previously announced 2nd season will begin?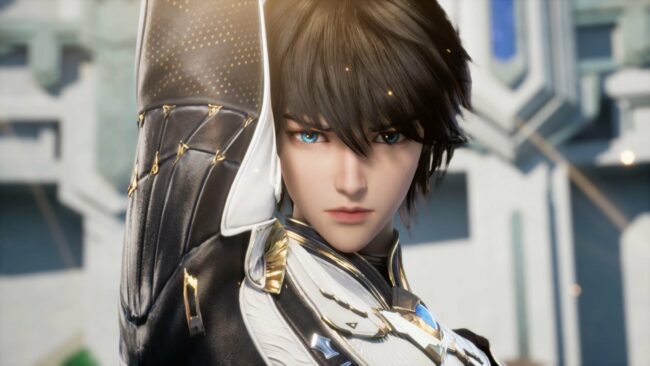 While we don't know yet if Throne of Seal will air continuously upon its 1st season finale on September 29, we do know for sure that Throne of Seal Season 2 had been officially confirmed by its production committee during the Tencent Video Animation 2022 Conference last August 8.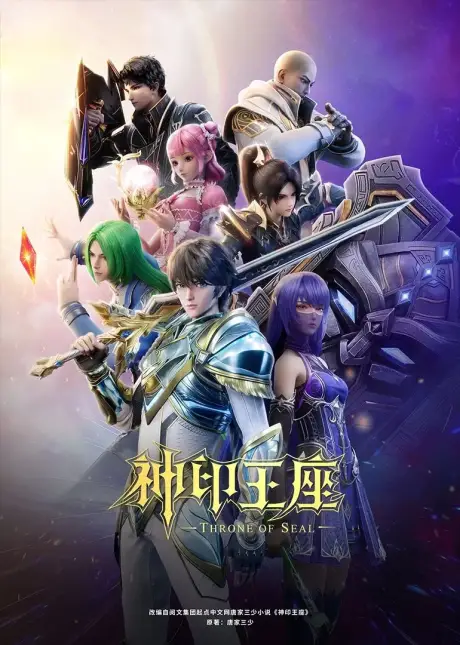 It's one of the popular sequels from Tencent that were announced at that time along with Stellar Transformations Season 5, The King's Avatar Season 3, Full-Time Magister Season 6, and Martial Universe Season 4 to name a few.
The announcement for Throne of Seal Season 2 also includes a new promotional poster for the donghua and a promo video that further highlights what we should expect from Long Haochen's journey to become the strongest knight to save humanity from near extinction.
Animation Studio & Release Date
Shenman Entertainment returns as its animation studio together with Tencent Penguin Pictures and China South Angel as producers. According to the latest announcement from its production committee, Throne of Seal Season 2 release date is scheduled on November 10, 2022.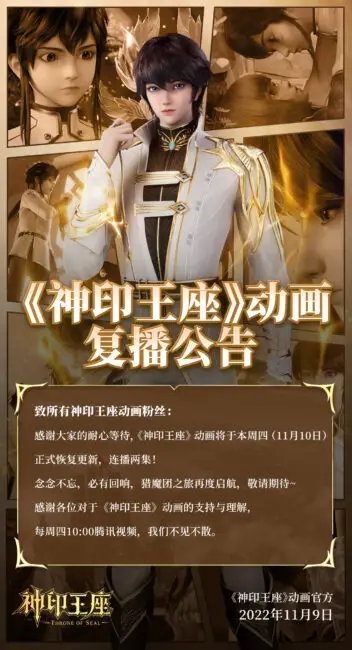 Trailers & PVs
So far, here are all the previously revealed teasers and trailers for Throne of Seal Season 2 that you guys should give watch.
Throne of Seal donghua is adapted from Tang Jia San Shao's novel Sealed Divine Throne (Shen Yin Wangzuo). It was released on April 28, 2022, as part of the spring lineup from Tencent and is slated to get 26 episodes until September 29, 2022.
The donghua features Chang Rongshan and Tengxin as ADR directors. It also cast several popular donghua voice actors with Tong Yin and Shen Nianru as the main characters Long Haochen and Sheng Caier respectively. Other familiar names in its cast as Meme Yan, Tute Hameng, Ye Zhiqiu, Yang Tianxiang, Liu Cong, and Guo Haoran.
Meanwhile, if you haven't watched Throne of Seal yet, it is available on Tencent Video and WeTV. If you wish to get direct updates about the donghua, you may also bookmark its official Weibo page.
Last Updated on December 8, 2022 by Yu Alexius