It has been a fantastic journey and with the 4th season officially concluded, many donghua viewers are excited for Stellar Transformations Season 5. Yeah, one of the best Chinese cultivation donghua is coming back for another season and we are simply excited about this as we had been personally invested in the journey of Qin Yu toward the top of the cultivation world and all the antics that he brought along to the table.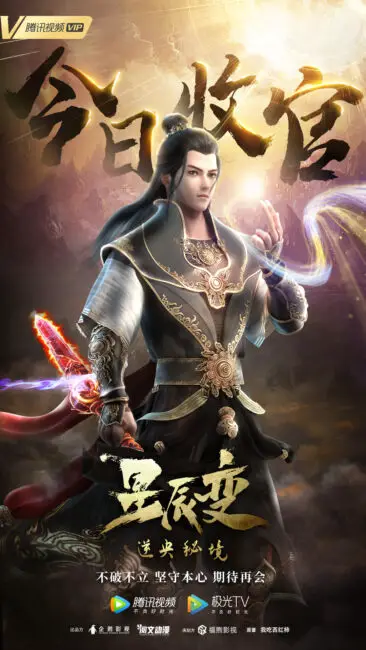 Stellar Transformations Season 5 (Xing Chen Bian) Announcement
If you're still wondering or confused if Stellar Transformations Season 5 had been confirmed or not, look no more because the announcement was done immediately right after the finale of the 4th season. It was even included in the ending credit of Stellar Transformations Season 4 Episode 16 which features Qin Yu's ascension to the upper realm of immortal cultivators.
The entire journey of following Qin Yu's adventure in Stellar Transformations had been exciting albeit I felt like it had been rushed. Nonetheless, the essence of the story is still there and the development can still be comprehended despite some fast-paced narrative.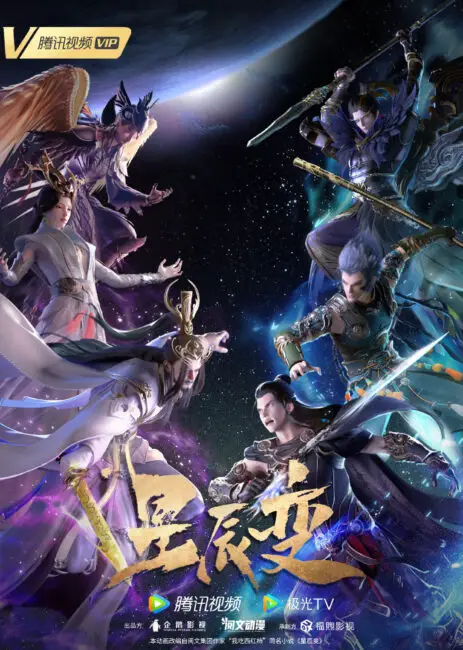 During the Tencent Video Animation 2022 Conference, additional updates were announced for Stellar Transformations Season 5 which includes a new key visual and its first official trailer which highlights Qin Yu and his sworn brothers' adventure in the upper realm of the cultivation world.
Animation Studio & Release Date
Shanghai Foch Film will return as the official production team for Stellar Transformations Season 5. After, the studio had been consistent with its work in the donghua since its first season was released in 2018, and the quality just gets even better.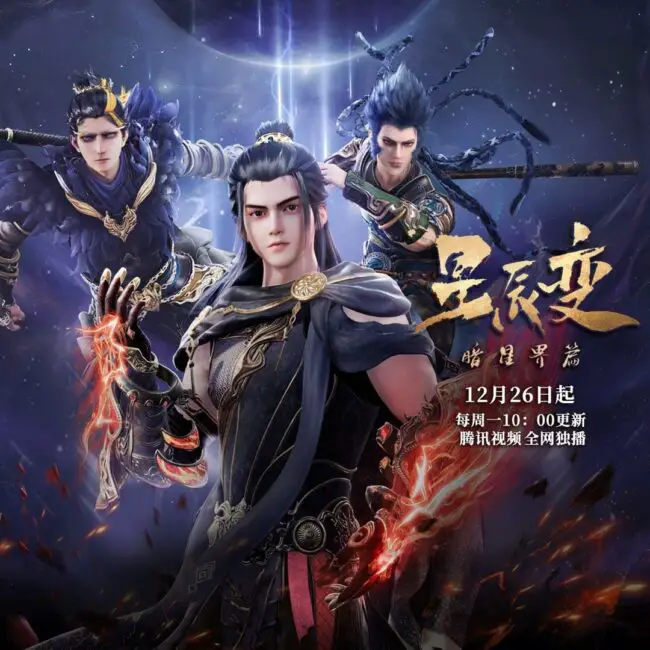 In a post on the official Weibo page of the donghua, it was mentioned that fans won't have to wait that long until its return. So after several months of waiting, we finally get the big news, Stellar Transformations Season 5 (Xingchen Bian: An Xing Jie Pian) release date is scheduled on December 26, 2022. Wow, that was such a treat this Holiday season. The announcement was also accompanied by a key poster shown above featuring Qin Yu and his sworn brothers. A new teaser trailer had been revealed showcasing new characters appearing in the donghua – both new allies and enemies of Qin Yu.
I just have a theory though that it might be transferred to another timeslot if they have to release it soon, since Martial Universe Season 3 is taking over its timeslot starting May 1, 2022; and there's a big chance that Battle Through The Heaven's sequels will succeed it right after. So my theory is correct, Stellar Transformations will be transferred to another time slot since Battle Through The Heavens Nian Fan is occupying Sunday's primetime. Therefore, the donghua is now on Monday's schedule.
Related Post: Top Chinese Anime Like Stellar Transformations (Xing Chen Bian)
Promotional Posters & Teaser Visuals
Here we have some of the posters and visuals that were unveiled for the donghua:
New Characters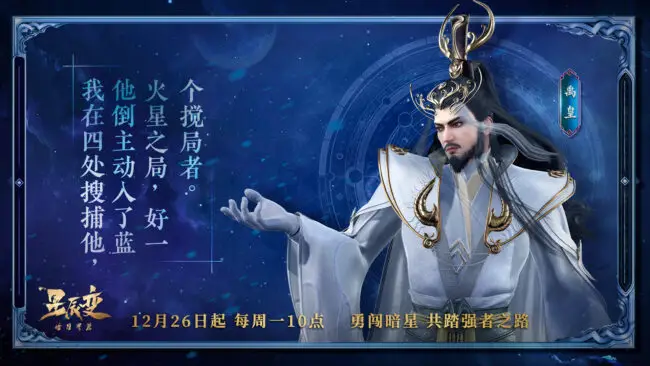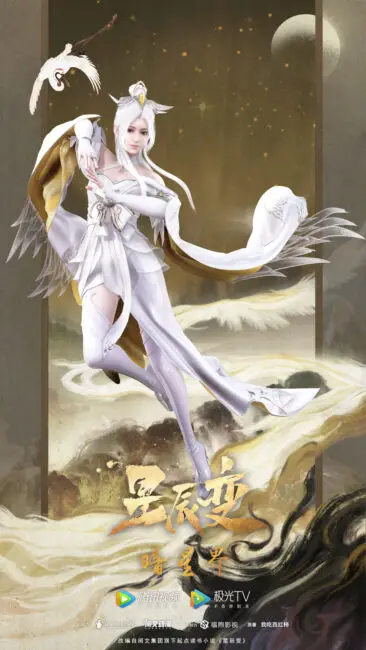 Stellar Transformations Season 5 Preview
Let's talk about the preview for the next season which was shown during the ending credit of the 4th season finale. The preview has given us a glimpse of the upper realm, its normal daily life, and the exciting parts of it. Furthermore, it also hinted a lot of actions, as Qin Yu has to deal with new threats, new foes, and meet new allies too.
One thing that many of us are asking though, will he reunite soon with his sworn brothers Hei Yu and Hou Fei? Will he meet his sweetheart Jiang Li soon, or must he endure a lot of hardships and trials before that?
The secrets in the plot of Stellar Transformations will be slowly unveiled as he gets one step closer to the truth. The truth behind the Meteor's Tear that he had, the truth behind the unorthodox cultivation that he practiced, the truth behind Jiang Li and Jiang Lan, and the truth behind the Niyang Emperor and the unknown foes that he'll have to surpass.
All of these exciting events will be taking place in Stellar Transformations Season 5, so be ready and keep an eye out for new updates about it. Meanwhile, have you guys already finished watching Stellar Transformations Season 4? If yes, let us know your thoughts about it in the comment section below.
Last Updated on December 25, 2022 by Yu Alexius