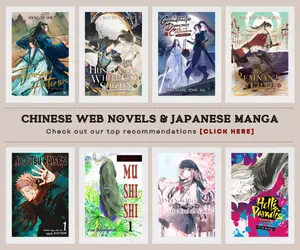 Flying sword and flashy fights, sealing techniques, and magical formations, and a whole journey towards immortality and the peak of cultivation. These are only some of the common tropes and cliches that we often get from watching Chinese cultivation anime, a type of story which built its own genre within the Chinese literature called xinxia. Xinxia or Eastern cultivation fantasy story (mostly influenced by Chinese myth and elements that features immortal heroes) often comes close with xuanhuan (Western or mysterious fantasy or with non-Chinese elements) and wuxia (martial arts, mostly about martial heroes) elements.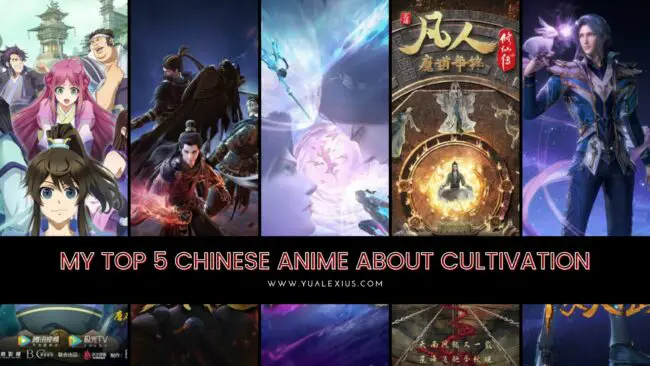 These three (3) subgenres in Chinese literature have been pretty popular among modern authors of web novels and some of these novels had been adapted into donghua (Chinese animation) in recent years, bringing the cultivation story to a new height with absolutely stunning visuals and graphics, fluent animation, and with a rather relatable and compelling drama.
My Best Chinese Anime About Cultivation
In line with this, I am bringing to you my top 5 Chinese anime about cultivation that made my experience of watching donghua a worthwhile journey.
Battle Through The Heavens (Doupo Cangqiong)
I could be a bit biased here but Battle Through The Heavens just means a whole lot to me and I am seriously amazed and grateful that its donghua adaptation had been doing well lately. We can all see how it developed and evolved from having been mediocre in production in the beginning into becoming one of the best and well animated 3D donghua which had been highlighted in its season 4 specials – The Three-Year Agreement in 2021.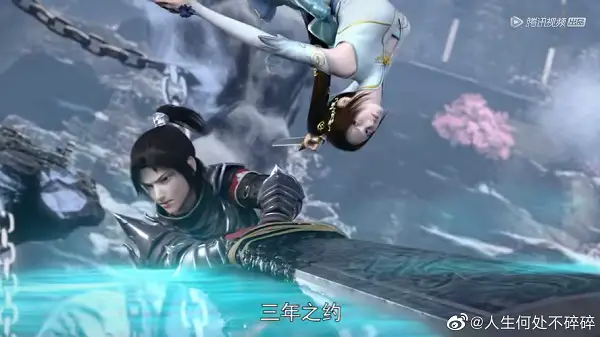 The cultivation process and method in Battle Through The Heavens is just like one of those antics from many xinxia and xuanhuan stories out there. Strengthening one's soul and evolving it to reach greater heights. The journey of Xiao Yan had been an inspiring and dramatic story, with fantastic character development and well-choreographed fight scenes, Battle Through The Heavens had become a compelling adventure for many donghua viewers.
The donghua is adapted from a Chinese web novel by Tian Can Tu Dou (Heavenly Silkworm Potato), Doupo Cangqiong, and had been known by titles such as Battle Through The Heavens and Fights Break Sphere. It is the very first Chinese web novel that I have finished reading and watching the animation had given me another awesome experience of witnessing Xiao Yan's journey.
Stellar Transformations (Xing Chen Bian)
Coming up next as one of my top 5 best Chinese cultivation anime is Stellar Transformations, a donghua that was adapted from a novel of the same name by the author I Eat Tomatoes. It is animated by Shanghai Foch Film and was first released in 2018.
It is also a 3DCG donghua and follows the journey of Qin Yu, considered by many as the talentless 3rd prince who was able to surpass his limit and had become an exceptional cultivator by unorthodox means. Since becoming a cultivator, he had been breaking through his limit to get stronger, all for the sake of protecting his family and achieving his dream of becoming an immortal cultivator.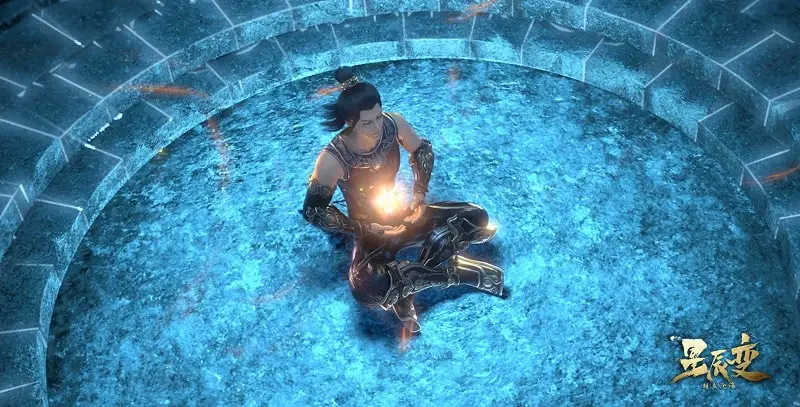 From its interesting cultivation antics and methods, my favorite element of this donghua is the character designs. We've been treated to some of the most handsome and gorgeous donghua characters of all time by Stellar Transformations. Qin Yu is also one of the sexiest donghua main characters out there, while both major and supporting characters are always presented spectacularly with fantastic wardrobes.
Just like Battle Through The Heavens, Stellar Transformations also highlights interesting familial drama, a full-circle quest for vengeance, and features heroines that are usually way beyond our the main character's initial reach as the female MC are usually with great background or already on a higher league than the main character.
A Record of a Mortal's Journey to Immortality (Fan Ren Xiu Xian Chuan)
This is quite different from our usual Chinese anime with OP main characters. Han Li is like every one of us, he is not the best, he is not the strongest, he sure is average but when it comes to survival, he knows how to fit well and gives his best. This is a story of how even an average practitioner can have his own story too, they also have a story to tell and with this journey, we see that it is not always the strongest and the brightest that win as other factors are also important such as determination, dedication and most of the time, luck and timing itself.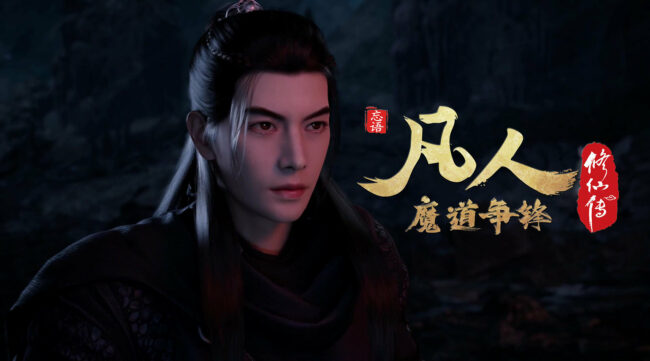 This is one of those Chinese cultivation donghua that we as viewers might relate ourselves to the struggle and situation of the main character. Nonetheless, A Record of A Mortal's Journey to Immortality has proven to be one of the best Chinese action anime and highlights fast-paced fight scenes, so much to the delight of shounen fans.
A Will Eternal (Yi Nian Yongheng)
The only Chinese anime in a 2D format in this list is A Will Eternal. It has been a signature of Chinese animation to have most of its cultivation story in 3D but sometimes, some rare gems are defying the odds, and here's A Will Eternal, a spectacular and hilarious ride from B.CMAY Pictures and had been adapted from a novel of the same name by author Er Gen.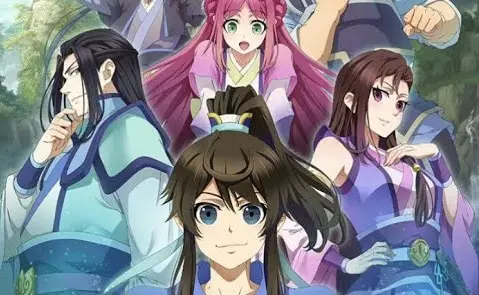 Story-wise, A Will Eternal is rather unique. Unlike all the dramas of vengeance and many more, A Will Eternal follows the dream of our main character Bai Xiaochun who wishes to become a cultivator to avoid death as he fears it big time. However, the road toward becoming an immortal cultivator is a rough journey and this will mold him to become a man who fulfills his destiny.
Soul Land (Douluo Dalu)
Undeniably, Soul Land is a ritual or a ceremony for every new donghua fan. As the most-watched Chinese anime in recent years, the series is a must-watch donghua for every viewer, especially those who are into the action-fantasy and cultivation genre.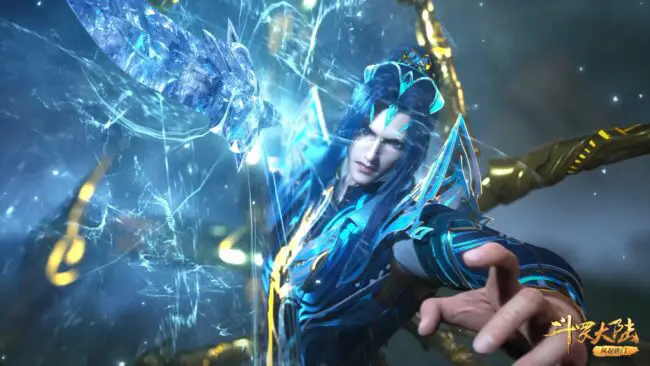 It follows some of the common tropes and antics from Battle Through The Heavens and Stellar Transformations. It also features well-animated fights and interesting characters that will keep us compelled by the story. While the story had become quite generic and redundant at times, with some unnecessary comedic appeal inserted into it, the donghua is definitely a series in its own league.
Honorable Mentions
Outside of my top 5 of the best Chinese cultivation anime are amazing series that I think will one day achieve what the shows mentioned above had. Some of them are just a bit behind and still have plenty of potentials to get even better. These donghua are as follows:
Martial Universe (Wu Dong Qian Kun)
Grandmaster of Demonic Cultivation (Mo Dao Zu Shi)
Spare Me, Great Lord! (Da Wang Rao Ming)
Spirit Sword Sovereign (Ling Jian Zun)
Yaoshenji (Tales of Demons and Gods)
Last Updated on March 10, 2023 by Yu Alexius