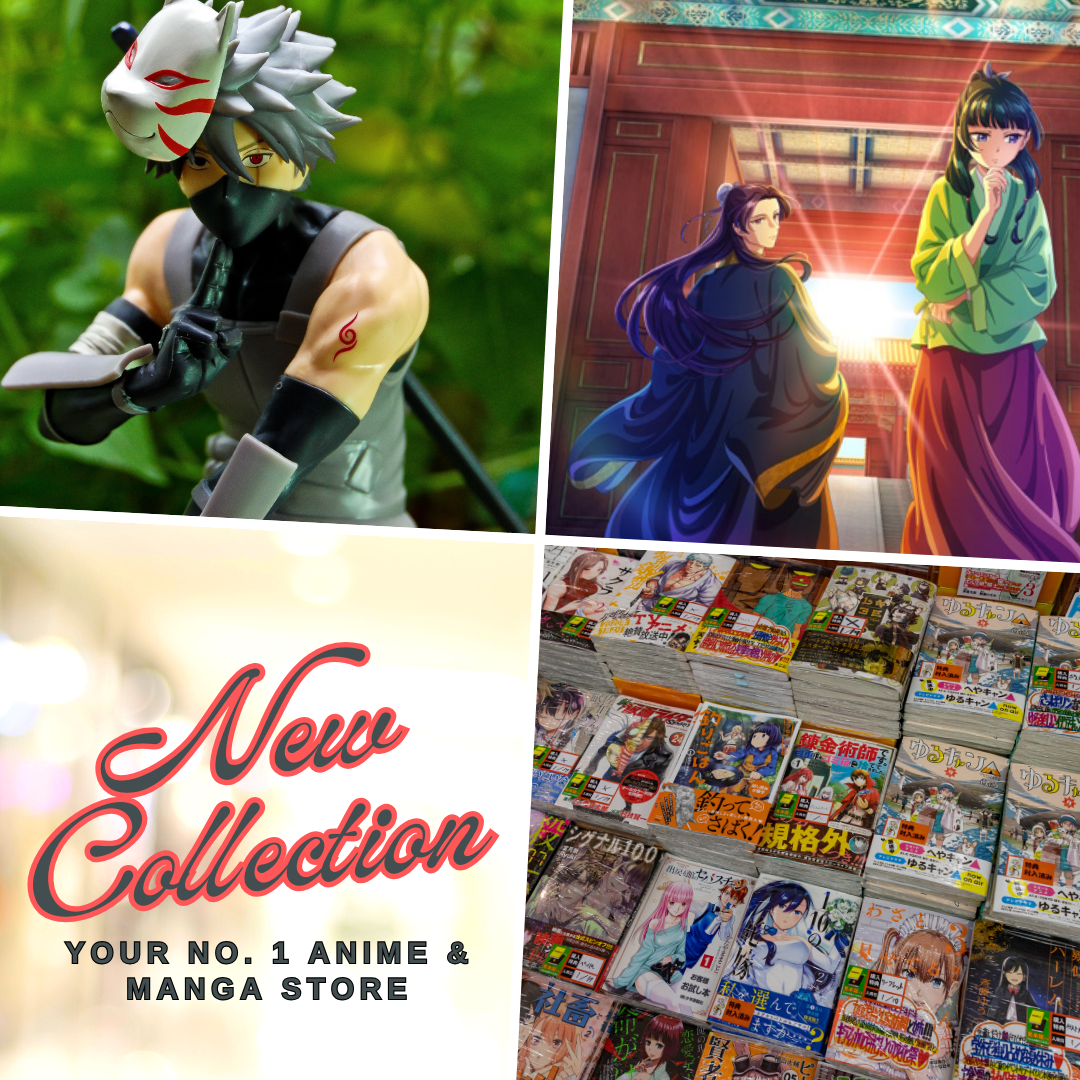 Chinese giant media company Tencent Penguin Pictures has unveiled their Chinese anime 2022 lineup during their most recent conference that took place last November 4, this is a separate event from their mid-year annual event last August 8. While the previous event had unveiled their 2021-2022 Chinese anime lineup, the newly concluded event has confirmed which titles had been confirmed for release in 2022, this is a list that shouldn't be confused with their upcoming donghua that has been slated for the last quarter of the year which they unveiled a few weeks ago and had been listed by us in the post: Tencent Fall 2021 Donghua Lineup.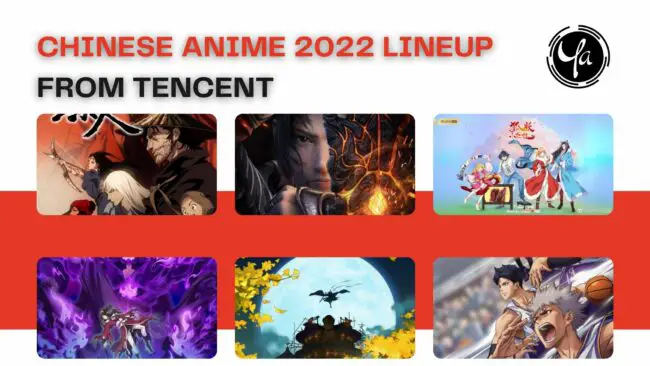 Alright, while Tencent hasn't unveiled any specifics yet including the release date of their Chinese anime 2022 lineup, we're quite lucky enough to finally get the descriptions or summary of what we should expect from these upcoming donghua. Most of these titles are adapted works from popular novels and manhua, while some are original works including the majority of the collaboration of Tencent and Nice Boat Animation.
Chinese Anime 2022 Lineup from Tencent
Without further ado, let's meet the first batch of Chinese anime 2022 lineup from Tencent which includes some of the most highly anticipated donghua ever since it was first announced as follows:
Soul Land (Douluo Dalu)
Probably the biggest title in this list will continue its domination next year. The donghua has first premiered in 2017 for 26 episodes, and return for its 2nd season in December of 2018. It has then aired non-stop until 2021, and that continuous streak of dominating the Chinese animation chart in terms of play volumes will continue next year unless a new player will beat it in the chart. Nevertheless, the story just keeps on getting better, and the animation quality and actions keep on improving.
Dragon Raja
Adapted from one of the most popular Chinese novels, Dragon Raja will air in 2022.
Blades of the Guardians (Biaoren)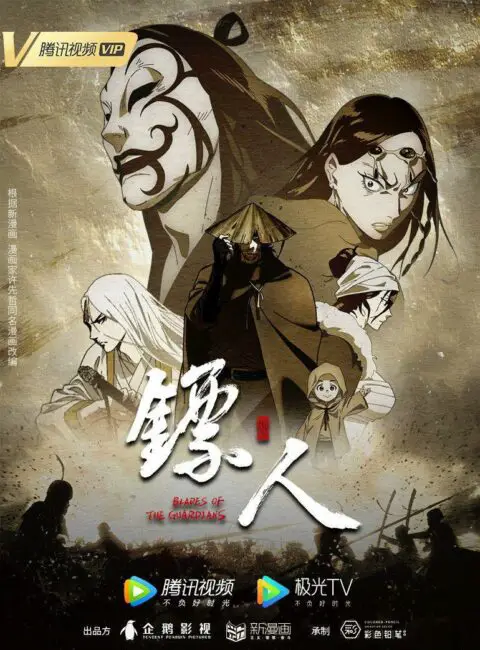 So, this is probably the title that I am so excited to watch from the Chinese anime 2022 lineup of Tencent because let's admit it, its fight scenes are as good as some of the best animation sequences from Japan. I know I have many readers who had been anxiously waiting for this, my previous post about the Blades of the Guardians anime announcement had been one of the most-read content from this blog this year. The upcoming donghua from Colored Pencil Animation is adapted from the action, adventure, and historical drama manhua by Xianzhe Xu.
Synopsis
"Escorts" are warriors paid to take out the targets wanted by the government. Dao Ma is one traveling warrior trying to repay the debt he owes to a man named Mo, who took care of Dao Ma and his child, Xiao Qi. But on the way back to Mo's town, they encounter a victim of the "rakshasa"—man-eating demons. Between the rise of rakshasa victims, bloodshed, slavery, and ruthless warriors, Dao Ma becomes caught up in the terror sweeping through the country during the last years of the Sui dynasty.

Source: MyAnimeList
Jade Dynasty (Zhu Xian)
Here's the donghua adaptation of the action and adventure novel Zhu Xian (also known as Jade Dynasty, Noble Aspirations, and The Legend of Chusen) by author Ding Xiao from animation studio Cloud Art. The novel also inspired a live-action film and an MMORPG game with the same title.
Synopsis
A terrible calamity has fallen onto Zhang Fan, not only becoming one of the three survivors of Grass Temple Village, where everyone else was horribly massacred, he was also tasked to carry one of the evilest artifacts, the Sinister Bead, and taught one of the most secret teachings of the Skysong Sect, the Brahmin Wisdom. Now he cultivates in the Jadeon Sect, his knowledge and possession will draw him into a chaotic story where he will have to carry some of the greatest burdens of the Martial World.

Source: Novel Updates
Perfect World Season 2 (Wanmei Shijie 2)
Alright, Perfect World Season 2 already premiered last October but why is it still on this list? The thing is that, it will continue airing until next year, it might have a temporary break, but it will return in 2022 to continue the quest for vengeance of our Little Bear Cub and his journey towards the top of the cultivation world.
Swallowed Star Season 2 (Tunshi Xingkong 2)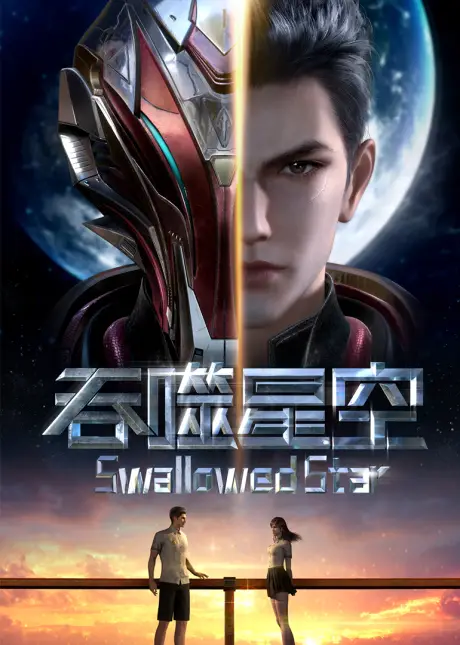 Here's another returning donghua in 2022, Swallowed Star Season 2 will continue where the story left off from the 1st season finale last spring. What's even more amazing is that it has been leaked that Swallowed Star Season 2 will have a year-long run, just like Soul Land. Well, both donghua had the same studio which is Sparkly Key Animation.
Novoland Eagle Flag (Jiuzhou Piaomiao Lu)
From the original story of author Jiang Nan (who also wrote the Dragon Raja novel), studio BYMENT which had been recently acquired by Tencent is adapted the story of Novoland Eagle Flag into a donghua in 2022 with Tencent Penguin Pictures and Smart Dragon (company owned by the author) as producers. The novel was also adapted into live-drama series in 2019.
The Legendary Twins
From a Chinese classic wuxia novel from the 60s by Gu Long, The Legendary Twins gets a donghua adaptation and is scheduled for release in 2022 from studio BYMENT.
Battle Through The Heavens – The Three-Year Agreement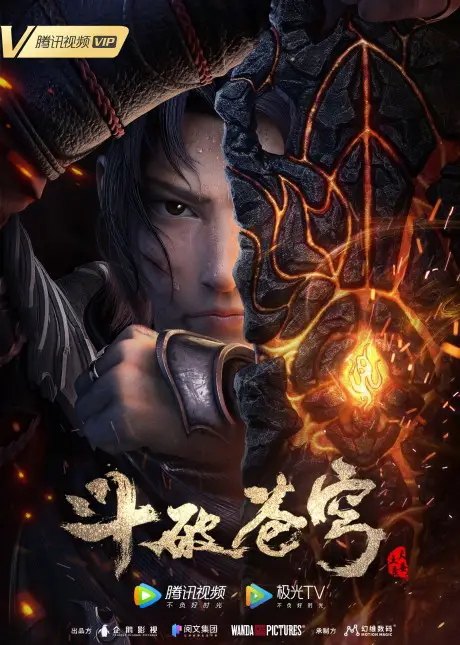 The well-received 3rd specials of the series will continue their run until next year and will highlight Xiao Yan's fight against the entirety of the Yunlan Sect. This is an early treat, a prelude to Battle Through The Heavens Season 5 which is scheduled to premiere after the 1st season reboot of the donghua.
Related Post: Is there Battle Through the Heavens Season 6?
Fox Spirit Matchmaker Season 11
One of the longest-running Chinese anime, Fox Spirit Matchmaker will return for its 11th season and we can't simply wait to see what had been in store for all of us next year.
Swords of Legends (Gu Jian Qi Tan)
Adapted from a popular video game, Swords of Legends is among the Chinese anime 2022 lineup from Tencent that many fans had been excited to watch. It is produced by Tencent Penguin Pictures and Wangyuan Shengtang.
A Will Eternal Season 2
Brother Bai Xiaochun is returning for A Will Eternal Season 2 which had been previously announced to premiere in the summer of 2022, and that has been confirmed in the latest event by Tencent.
Left-Hand Layup!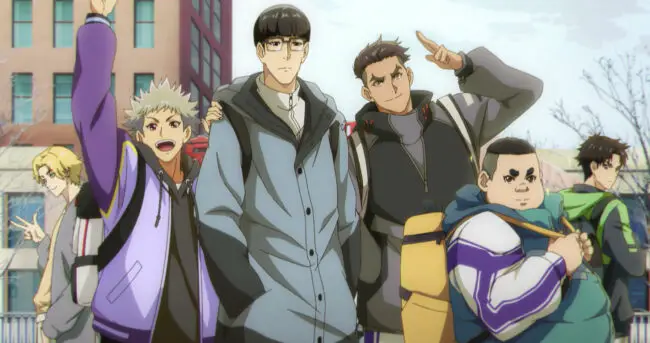 The most anticipated sports donghua of 2022 had been once again confirmed by Tencent, its Left-Hand Layup! – a basketball anime sponsored by the Chinese Basketball Association and animated by LHL Culture.
Da Huang Miyu: Linglong Shan
This is one of the original donghua under the collaboration of Tencent Penguin Pictures and Nice Boat Animation and it looks gorgeous based on its available concept and teaser arts.
White Cat Legend Season 2 (Dali Si Ri Zhi 2)
Here's another collaboration between Nice Boat Animation and White Cat Legend. The donghua had first premiered last year and had been one of the best Chinese anime of 2020. The action and mystery series promises to deliver some more politics and imperial conspiracy next year.
Fengyun Bian
From the BlueArc Animation Studio, Fengyun Bian seems to be one of the promising donghua from Tencent in 2022 and it is produced by Tencent Penguin Pictures, Hyper Dimension Interactive Entertainment.
Painting Rivers and Lakes Season 5
Alright, so here's probably one of the most familiar titles in this list, Painting Rivers and Lakes Season 5 is scheduled for release in the fall of 2021 but it will air continuously until 2022
Sanguo Sha
This is another upcoming donghua inspired by a video game. It will be animated by animation studio Foch and will be produced by Tencent Penguin Pictures and Yoka Gams.
These are only the first batch of the Chinese anime 2022 lineup from Tencent Video animation. With all the titles that they had unveiled from their Mid-2021 conference, we will be getting some more announcements for their other upcoming series which includes some of the most anticipated shows such as The King's Avatar Season 3, Scum Villain Self-Saving System Season 2, Stellar Transformations Season 4, Full-Time Magister Season 6, and many more.
Last Updated on March 1, 2022 by Yu Alexius