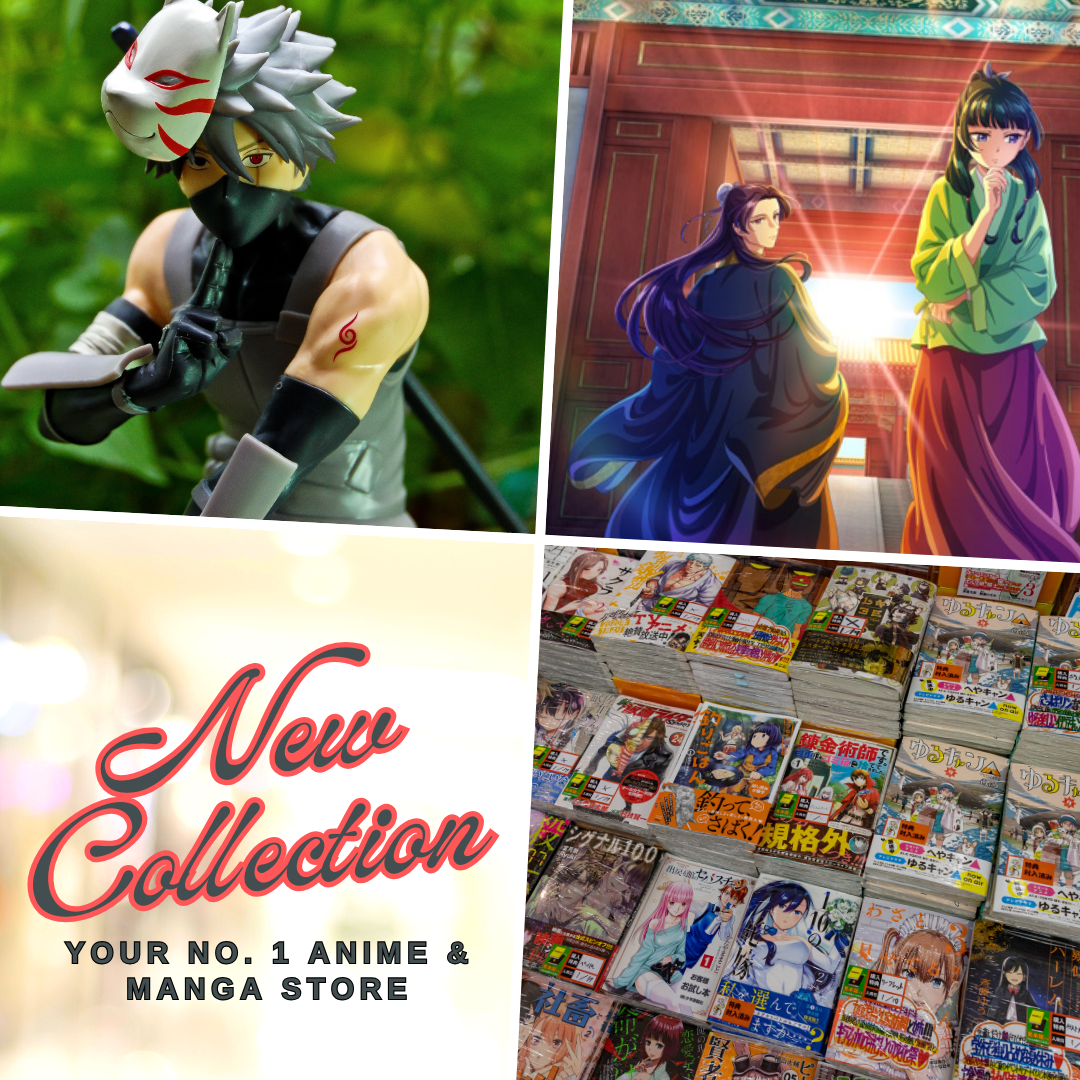 Jiuzhou Piaomiao Lu or also known as Novoland Eagle Flag is one of the most prominent and recognized Chinese web novels among many fans and everyone is excited about its donghua (Chinese anime) adaptation which has been revealed by Tencent as part of their 2022 lineup along with many big titles such as its sister novel Dragon Raja which also gets its own adaptation.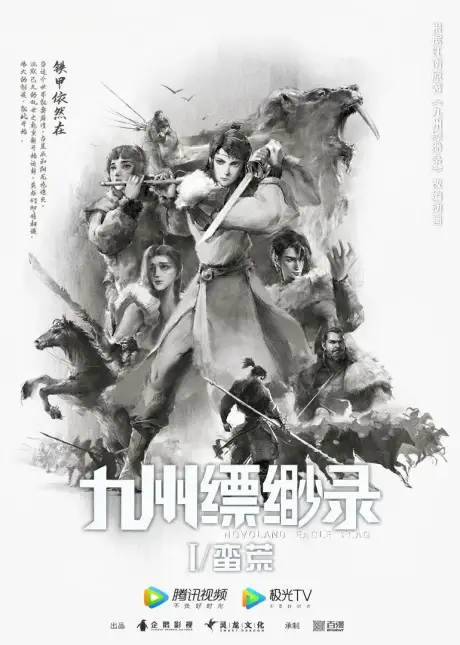 Novoland Eagle Flag Donghua Announcement
The donghua adaptation of Novoland Eagle Flag had been announced quite a long time ago, even way back in 2019 but it is only until 2021 that Tencent officially released an update about it. The series had been revealed as part of the Tencent 2021-2022 Chinese anime lineup and it has been confirmed once again during the 2021 annual conference of Tencent Video Animation last August 8.
Novoland Eagle Flag Overview
Novoland Eagle Flag is adapted from a Chinese web novel of the same title by author Jiang Nan and was first published in 2005. It was the first installment of the Novoland franchise, an ambitious project that spearheaded the development of the fantasy genre with Chinese or Eastern influences in the early 2000s. As one of the leaders of the movement, Novoland as a whole franchise received a lot of attention in the emerging online community at that time, as a response to the already established fantasy novels like The Lord of the Rings and A Song of Ice and Fire from the West.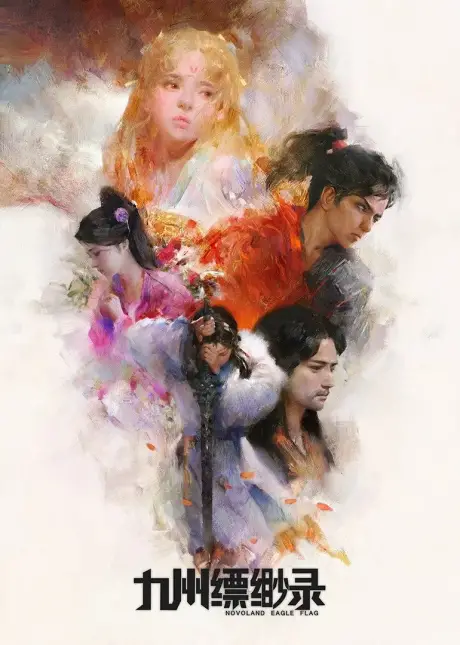 Novoland project was signed by seven (7) authors, and Novoland Eagle Flag was the first of them which was written by Jiang Nan who is already an established author at that time. Another notable author from the project is Jin Hezai who wrote Novoland: Tribes and Empires, and Novoland: Wings of Wind.
It is to be noted that the author of Novoland Eagle Flag, Jiang Nan is also known for writing another popular novel and that is Dragon Raja which also receives a donghua adaptation in 2022 from Tencent Penguin Pictures. He also wrote another successful sci-fi novel titled Shanghai Fortress.
The novel also inspired a live-action drama Novoland: Eagle Flag in 2019 starring Liu Haoran, Song Zu'er, and Chen Ruoxuan; and had been quite an ambitious project that year that aimed to deliver an epic fantasy story to a grander scale.
The story of Novoland Eagle Flag revolves around varying degrees and is all about different characters that have something to fight for. In the center of all the drama and conflict are three (3) youthful hearts who are struggling to find their place in this war-torn and complex world. We will follow their journey, their triumphant and failures, their growth and endeavors, as they try to search for their purpose.
Novoland Eagle Flag in a nutshell is a story about heroes and their adventure as they work to achieve their goals and realized what their destiny has in store for them.
Synopsis
In the desert grasslands of the northern continent of Novoland, there exists a nomadic people. All the men there are hot-blooded warriors. All the women there are as formidable as the men. Theirs is the Qingyang Empire. This is the story of the power struggles among those people, as well as the discord between the Qingyang and Eastern Empires.

Prince Lu Guichen was sent away to Yanzhen by the king. Only after Yanzhen rebelled did Lu Guichen return to the northern capital. His brothers were not concerned with this young and sickly prince, only interested in their own rivalry for the throne. But in the midst of his brothers' power struggle, after experiencing war and the vicissitudes of life, the weak Lu Guichen slowly matures and strengthens.

With the decline of the royal family of the East and the formation of several vassal states, Qingyang's king wants to use an alliance with the Tang in order to fulfill his desires of conquering the lands of the east. Thus, Lu Guichen is sent to the Tang Empire as a hostage. There, he meets a rebellious and unruly warrior, Ji Ye. Drawn by Ji Ye's tenacity and unwillingness to admit defeat, the two forge a deep friendship.

Source: User-generated translation
Animation Studio & Release Date
Handling the production of the Novoland Eagle Flag donghua adaptation is studio BYMENT which is known for its works on the Xi Xing Ji series (The Westward). The series is also produced by Tencent Penguin Pictures and Smart Dragon. It has been listed as one of the 1st batches of Chinese anime releases in 2022 from Tencent. However, due to some delays, the Novoland Eagle Flag donghua release date is scheduled on January 24, 2023 instead and it will run for 26 episodes until July 11, 2023.
Trailer & PVs
Now, let's take a look at the official trailer for Novoland Eagle Flag donghua which highlights all the drama that we can expect from its bloody and war-torn setting as the main characters struggle for their survival and their journey to become the respective leaders of their nations that has been corrupted by greed, evil politics and ambitious.
Last Updated on January 9, 2023 by Yu Alexius