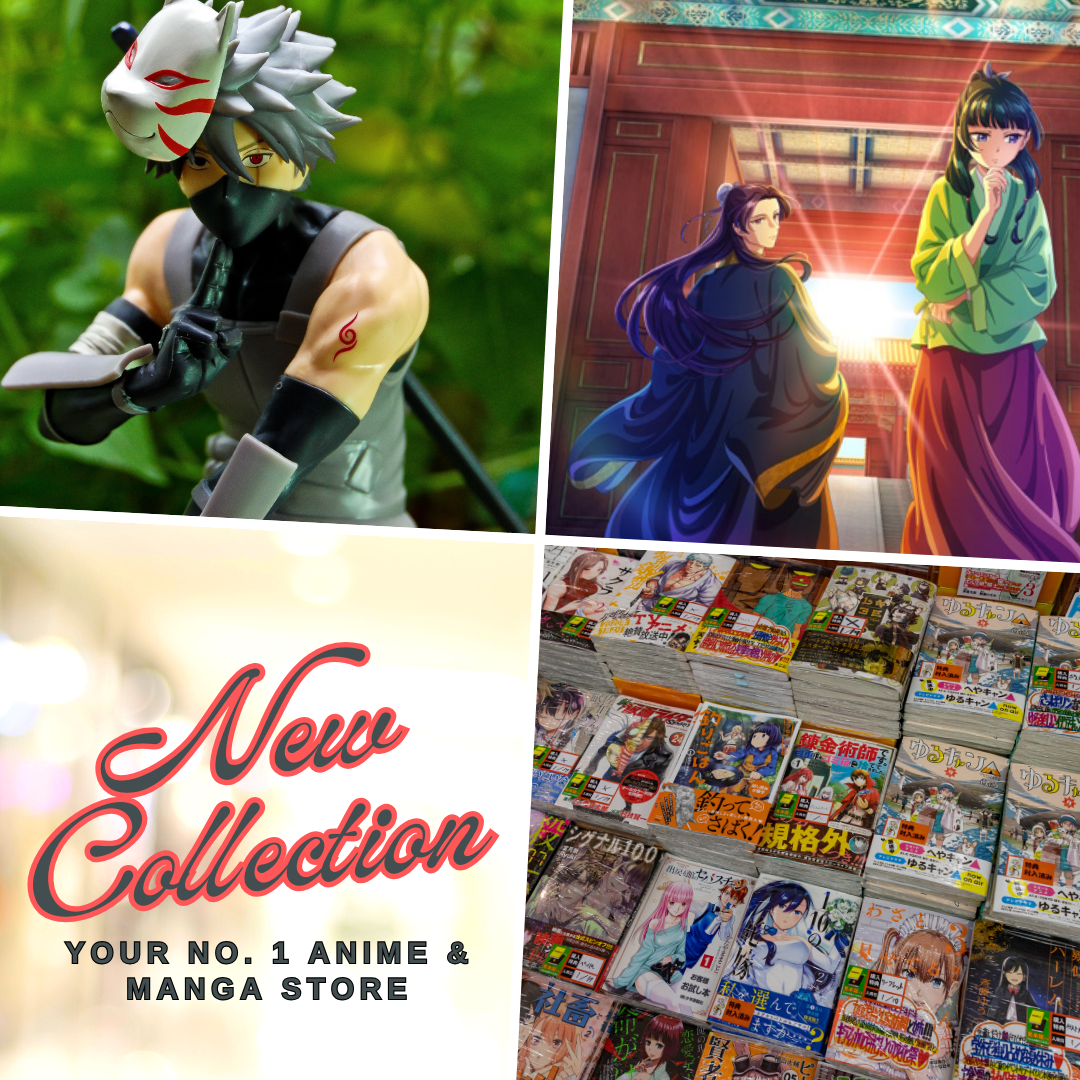 The Swallowed Star Season 2 had been unveiled by Tencent and this is a piece of great news for the fans of the series since it has been a breath of fresh air from all the cultivation cliche that we often get from Chinese anime. The series boasts a unique cultivation cliche and absolutely fantastic fight scenes, albeit having a generic plot in the core.
Swallowed Star Season 2 / Tunshi Xingkong 2 Overview
It was revealed during the Tencent Video Animation 2021 Conference that Swallowed Star will return for its 2nd season under the full title Tunshi Xingkong: Zhuanzhi Lingyun. It is one of the many returning big donghua slated for the 2021-2022 Chinese anime lineup of Tencent along with popular series such as The King's Avatar Season 3, Hitori no Shita Season 4, Stellar Transformations Season 3, A Will Eternal Season 2 to name a few.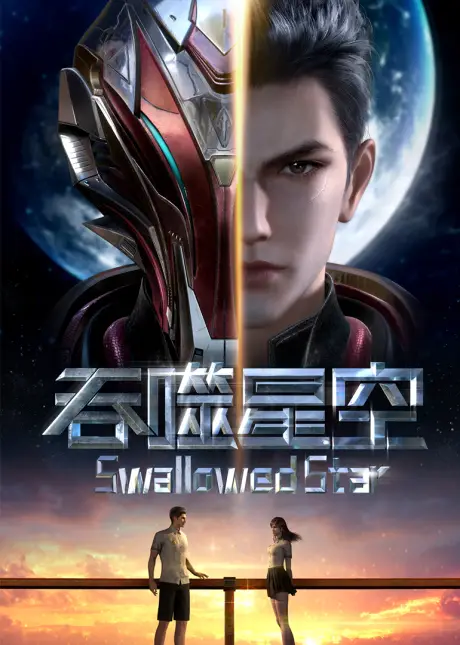 The story will continue where the 1st season had left us upon its conclusion last May 16, 2021. Swallowed Star follows a rather basic formula in the Chinese cultivation anime genre but it is able to go above the viewer's expectation, all thanks to the superb animation quality and proper pacing of the story. There's action, a bit of humor and family drama, and enough hints of romance, sufficient enough for the fans to go crazy over it. Furthermore, its main character Luo Feng is someone that we can easily relate to. His life stories and struggles are quite reflective of living in the modern society where the privileged abuse the weak and poor. It shows the huge abyssal gap between those in power and those who are powerless, but Luo Feng himself, is a character who is easy to like, as his gift and talent embodies our desires to be someone who can shackle the system and that's we have been longing to see as the story in Swallowed Star develops.
Synopsis
The year 2056, in a city in the Yuan Jiang Su Jin area. On top of a ruined, shattered six-story residential apartment sits a teenager wearing a combat vest, militaristic trousers, and alloyed battle boots. On his back is a hexagonal shield and equipped is a blood-shadow battle knife. He sits there silently on the edge of the roof. At this time, the sparkling sky was shining and there was a refreshing breath within the air that blew towards him. However, there was only silence within the ruined, deserted city, with an occasional howl that makes your heart skip a beat.

Via: Novel Updates
Swallowed Star is based on a novel of the same title which was written by I Eat Tomatoes (Who Chi Xihongshi) who is known for writing other popular xinxia stories such as Stellar Transformations and Lord Xue Ying. The novel was first published in 2010 and had a total of 32 volumes over 1486 chapters. It was published by Qidian in Chinese and licensed by Webnovel in English.
Animation Studio and Release Date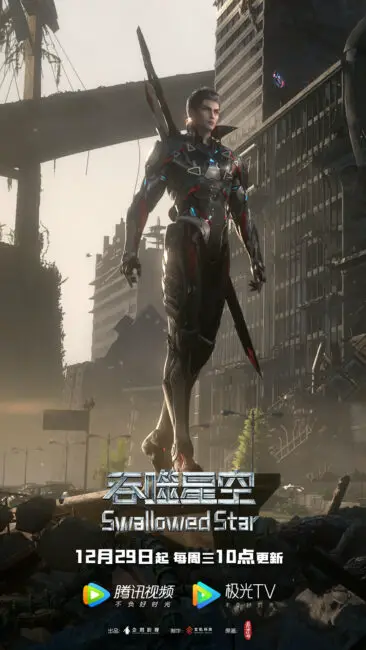 Swallowed Star Season 2 release date is scheduled on December 29, 2021, as revealed in the latest PV for the 2nd season, and Sparkly Key Animation returns as the production studio of the series. The 1st season of the series was also a collaboration between China's Sparkly Key Animation and the British AXIS studio.
Countdown Posters
Days before its slated premiere on December 29, the official Weibo page of the donghua has unveiled the countdown posters for the series, featuring the characters that we should watch out for from it.
Cast Members
Here are the returning and new cast members that will lend their voices to our favorite characters as well as to those who we might also not like at some point as follows:
Qianjing Zhao as Luo Feng & Zhang Zelong
Ying Xie as Xu Xin
Jinze Huang as Luo Hua & Zhang Haobai
Zihan Zhao as Luo Hongguo
Ruoyu Zhang as Gong Xinlan
Guoqing Song as Wei Wen
Lei Wu as Wu Tong
Yuze Sang as Jiang Nian
Yu Chen as Zhang Zehu
Trailer and PVs
So far, here are the available promotional videos that we had for Swallowed Star Season 2.
Where to Watch Swallowed Star Season 2?
Just like its 1st season, Tencent Video will stream the upcoming 2nd season as its official distributing platform – 吞噬星空. Swallowed Star Season 1 was also posted on Tencent's international outlet, WeTV; therefore, the possibility of having the 2nd season there is also huge. After all, Tencent often adds donghua that seems to do well with fans outside of China on WeTV such as The King's Avatar, Mo Dao Zu Shi, and Scumbag System, so I think it is pretty safe to assume that Swallowed Star Season 2 will join their ranks too.
Are you guys excited about Luo Feng's return? If you wish to get updates about Swallowed Star Season 2, don't forget to subscribe to our newsletter via email to get notifications from us.
Last Updated on November 8, 2022 by Yu Alexius