Wanmei Shijie or also known as Perfect World is one of the newest fantasy-cultivation donghua that aired this 2021 from the Chinese anime lineup of Tencent and during the Chinese company's conference last August 8, they unveiled that the series will continue airing this year with its 2nd season starting October 8 and will run for 52 episodes.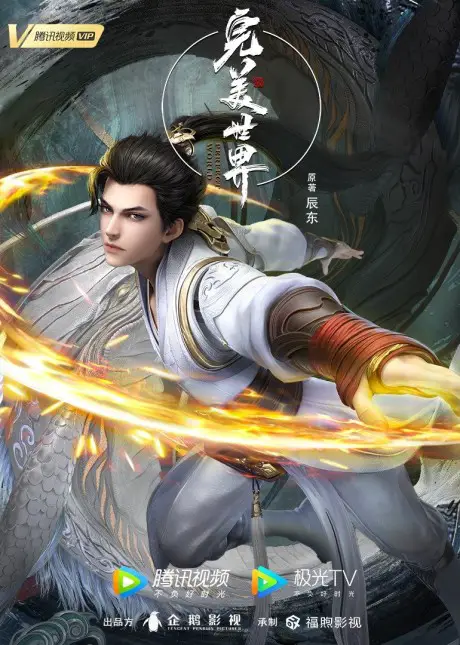 Wanmei Shijie Season 2 Release Date & Updates
The 2nd season of the donghua will continue the adventure of Shi Hao, the bear cub who will rock the cultivation world through his unprecedented progress and evolution in his quest for finding his parents and paying back to the clan that wronged them.
Wanmei Shijie Season 2 release date is scheduled on October 8 and Shanghai Foch Film is returning as its animation studio, this is will make the series one of the studio's ongoing series for the donghua seasonal lineup for fall 2021 along with Stellar Transformations Season 3 (Xing Chen Bian) which is scheduled to premiere on September 5.
Trailer & PV
Tencent also unveiled the first look to Wanmei Shijie Season 2 during their 2021 conference as shown below.
General Overview
Wanmei Shijie donghua is adapted from a xinxia novel of the same name which was written by author Chendong which was published from 2013 until 2016, and was also adapted into manhua in 2017. The donghua was first announced as part of Tencent's Chinese anime lineup for 2021 way back in August 2020 and it officially premiered last April 24, 2021 on Tencent Video QQ.
Synopsis
Shi Hao lives to practice Taoism, cultivating himself to fight suffering and calamity. As a result of the catastrophe, his body turns into millions and millions of blood drops that rain down through ages, getting refined through space and time. Tested in the endless flow of time, he transforms freely and eternally. [Via Anime Planet]
Trailer
Here are the official trailers and promotional videos for the donghua adaptation of Wanmei Shijie.
Where to Watch Wanmei Shijie Online?
For donghua viewers who haven't watch Wanmei Shijie yet and searching for places to check it online, you may directly visit it on their official outlets at the following links:
You may also check it on various anime streaming websites, just search for Wanmei Shijie on their archives or in Google. Some fansub groups are also providing it on their websites such as kurina official, anixlife, narul donghua, myanimelive, and many more.
Now, let's save the date on October 8 and watch Wanmei Shijie Season 2. It'll be an exciting journey as Shi Hao takes one step closer by each episode towards his dream of becoming stronger to protect his family and the people he treasures.
Last Updated on September 25, 2022 by Yu Alexius