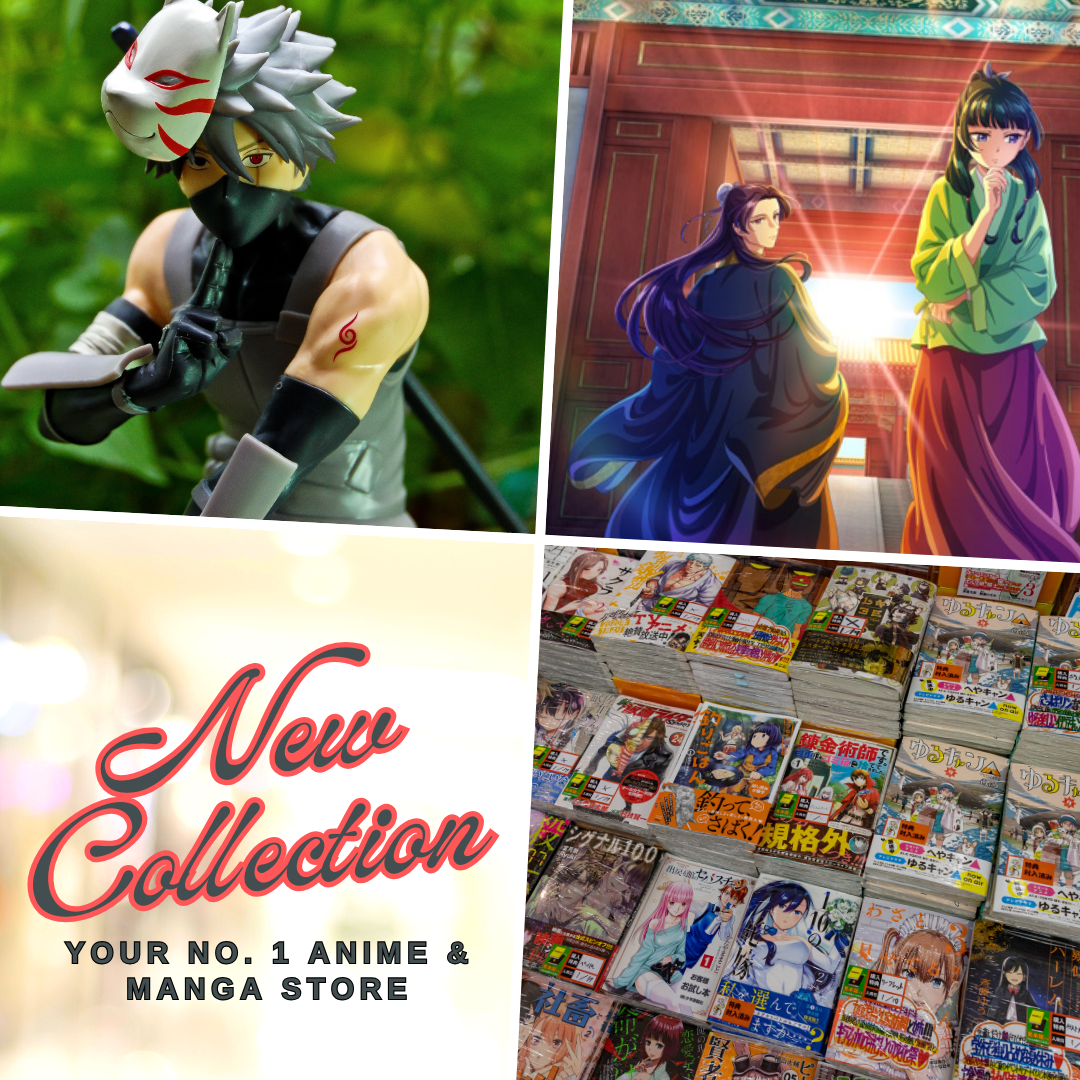 It feels like ages since my last post on how to watch Chinese anime online. However, with the passage of time, the methods of accessing donghua have evolved, bringing about positive changes. Chinese animation production companies have begun partnering with non-Chinese platforms to distribute their content. This development brings immense delight to donghua fans and avid viewers, as it opens up new avenues for enjoying their favorite shows.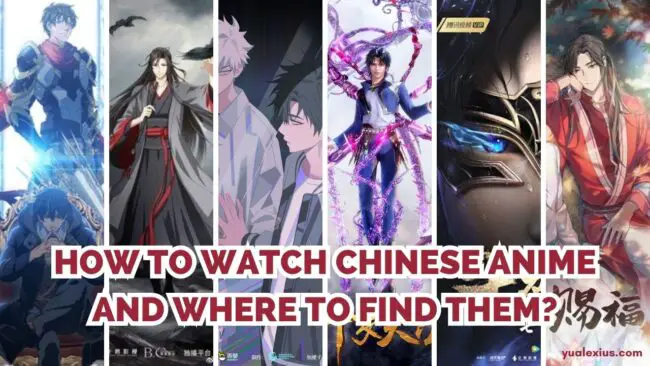 As it is widely known, Chinese anime distribution primarily relies on four major companies: Tencent, Bilibili, Youku, and iQIYI. However, there are also several smaller and independent companies working diligently behind the scenes to promote and popularize Chinese animations. Just a few years ago, it was incredibly challenging to find websites offering Chinese anime with English subtitles. Most of the available subtitles were fan-generated, while others were automatically generated, significantly diminishing the quality of the viewing experience.
Fortunately, the situation has changed significantly since then. While Chinese anime, or donghua, may not have attained the same level of popularity as Japanese anime just yet, it's heartening to witness a growing global appreciation for it. Accessibility to donghua has improved considerably, although certain shows may still have limitations for non-Chinese viewers. Nonetheless, the widening recognition and availability of Chinese anime bring optimism for its future expansion and broader reach.
In this revised guide, I have compiled a comprehensive list of websites and apps where you can begin your journey of watching Chinese anime in 2023. Building upon my previous posts, this guide aims to emphasize the remarkable strides made by Chinese animation production companies in promoting their works on the global stage. By highlighting these platforms, we can delve into the expanding opportunities to enjoy and appreciate Chinese anime like never before. So, let's explore the exciting world of Chinese anime and discover the various avenues to watch and immerse ourselves in captivating stories and visually stunning animations.
The Big 4
First and foremost, this section serves as a guide for watching Chinese anime specifically for those who are proficient in the Chinese language. If you have a good understanding of Chinese, it's wonderful because you can enjoy the content without the need for translations and fully immerse yourself in the essence of the story.
We have compiled a list of the prominent "big 4" official distributors and production companies that play a significant role in the Chinese anime landscape today. These industry leaders are behind the majority of Chinese animations, and their contributions have shaped the current landscape of the genre. By exploring their offerings, you can access a wide range of captivating and high-quality Chinese anime directly from the source.
Tencent Video
Tencent Video takes the spotlight as the leading player in the Chinese anime industry. Serving as the official distributor for numerous well-known and highly popular Chinese anime, Tencent offers a vast array of captivating titles. Some notable examples include "The King's Avatar," "Grandmaster of Demonic Cultivation," "Soul Land," "Perfect World," "Battle Through The Heavens," and "A Will Eternal," among many others.
In addition to the aforementioned titles, Tencent Video's archives are brimming with a wealth of other captivating donghua worth exploring. Among them are viral sensations like "Spare Me, Great Lord!," "Dragon Raja," and "Thousand Autumns." Furthermore, Tencent houses a lineup of hidden gems that are often underrated but truly remarkable. These include "The Island of Siliang," "Scissor Seven," and "Swallowed Star." Tencent Video truly offers a diverse range of donghua to cater to the varied tastes and preferences of its audience.
Bilibili
Let's move on to Bilibili, a burgeoning Chinese anime production and distribution company that initially began as a video-sharing website just a few years ago. In recent years, Bilibili has made significant strides in expanding its presence and promoting its projects beyond China's borders.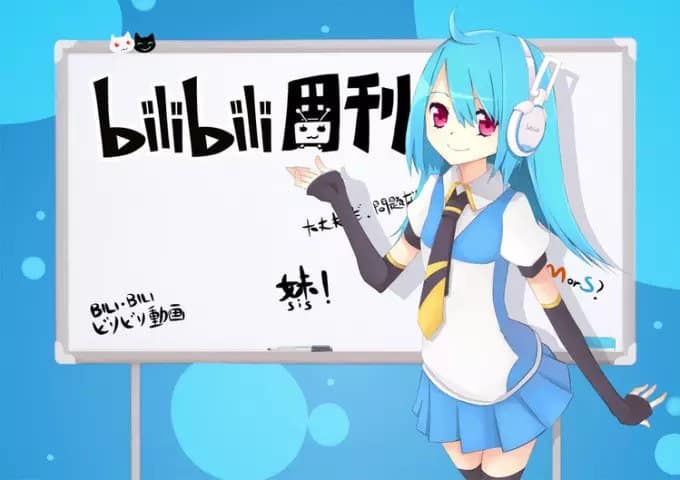 We've witnessed a notable trend of Bilibili collaborating with various platforms in the West, including big names like Netflix, Crunchyroll, and Funimation. This strategic approach has enabled Bilibili to effectively market its works to a broader international audience, offering viewers outside of China the opportunity to indulge in their captivating and high-quality content. The efforts of Bilibili have undoubtedly contributed to the growing recognition and popularity of Chinese anime on a global scale.
While Tencent boasts an impressive lineup of popular 3D donghua, Bilibili shines in the realm of 2D animated shows. Within Bilibili's archives, you'll discover a collection of must-watch non-3D donghua that showcases the company's expertise. These captivating titles include "Heaven Official's Blessing," "Link Click," "Fog Hill of Five Elements," "Fairies Album," and "The Daily Life of the Immortal King."
Each of these shows offers a unique and immersive storytelling experience, brought to life through stunning 2D animation. Bilibili's dedication to producing exceptional 2D animated content has earned them a prominent place in the Chinese anime landscape, captivating viewers with their imaginative narratives and visually enchanting artistry.
Recognizing the global demand for their content, Bilibili has taken proactive steps to make the majority of their donghua accessible with English subtitles through their international outlets, namely Bilibili TV and the Anime Made by Bilibili YouTube Channel. This commitment to inclusivity and accessibility has solidified Bilibili's reputation as a trailblazer in bridging the gap between Chinese animation and international viewers, fostering a growing appreciation for Chinese anime on a global scale.
Youku
Now let's turn our attention to Youku, a platform that caters to die-hard fans of classic Chinese wuxia animation. If you have a good understanding of the Chinese language, Youku is the ideal platform for you. Similar to Tencent, Youku stands as one of the major players in content production within the entertainment industry. Its animation league proudly showcases some of the most popular and long-running donghua on its platform. Notable examples include "Qin's Moon," "The Great Journey of Teenagers," and its spin-off, "The Young Brewmaster's Adventure."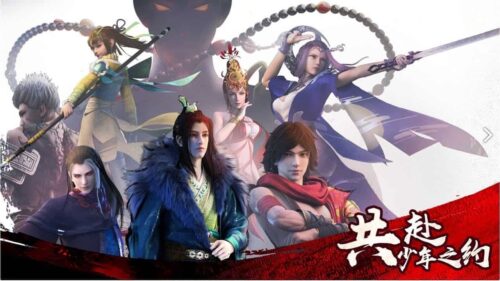 Similar to Bilibili, Youku has also made efforts to cater to non-Chinese viewers by releasing select shows with English subtitles on its official YouTube Channel. However, it's important to note that full access to their shows typically requires joining their premium membership. By becoming a premium member, viewers can enjoy a wider range of content and fully immerse themselves in the world of Youku's captivating donghua. While this may require a subscription, the opportunity to explore Youku's offerings with English subtitles provides an invaluable avenue for international viewers to experience the magic of Chinese animation firsthand.
iQIYI
Let's now delve into iQIYI, a platform renowned for its Chinese drama shows, which is also reflected in its impressive donghua lineup. iQIYI has produced notable romance-themed Chinese animations that have captivated audiences. Among their well-known offerings are titles like "The Demonic King Who Chases His Wife," "Love Between Fairy and Devil," and "The Land of Miracles."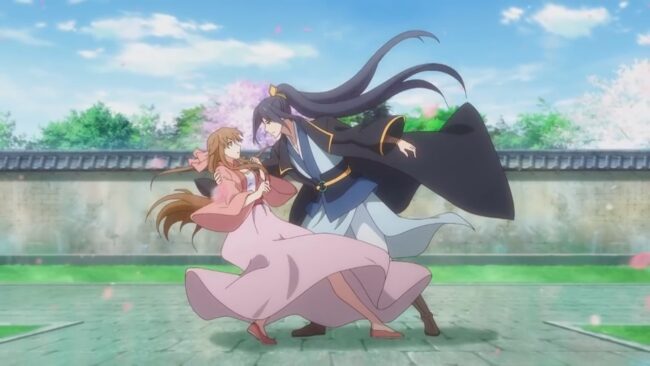 Additionally, iQIYI is set to release an eagerly anticipated donghua adaptation of the popular Korean webtoon, "Who Made Me a Princess?" With their focus on delivering compelling romance stories, iQIYI continues to expand the realm of Chinese animation and enthrall viewers with their emotionally resonant narratives.
iQIYI has an international outlet called IQ.com, which serves as a platform for sharing its diverse range of shows, including both dramas and animations, with English subtitles. This allows a wider global audience to enjoy their content. In addition to their Chinese offerings, iQIYI also features a selection of Japanese shows on their platform.
OFFICIAL YOUTUBE CHANNELS
Now, let's shift our focus to YouTube and explore the official channels of the aforementioned production companies. On YouTube, you can find dedicated channels from Bilibili, Tencent, and Youku that showcase Chinese anime with English subtitles. These channels serve as valuable platforms for international viewers to access and enjoy a wide range of Chinese anime content.
By visiting these official YouTube channels, you can delve into the world of Chinese animation, immersing yourself in captivating stories and visually stunning artwork with the added convenience of English subtitles.
INTERNATIONAL OUTLET
Moving forward, let's explore the websites that specifically cater to viewers outside of China, offering Chinese anime with English subtitles. If you're seeking to watch donghua directly from official websites and in English subs, then these platforms are your go-to options: Bilibili, WeTV, and iQIYI.
These websites have made concerted efforts to make Chinese anime accessible to a global audience, providing English subtitles for a seamless viewing experience. Whether you're a devoted fan or a curious newcomer, these international outlets offer a gateway to immersing yourself in the captivating world of Chinese anime, allowing you to appreciate the stories and animations to their fullest extent.
WESTERN PARTNERS
It's worth mentioning that select Chinese anime have found their way onto popular streaming platforms in the West, including Netflix, Crunchyroll, and Funimation. These platforms have embraced the global appeal of Chinese animation, offering viewers a chance to explore a variety of captivating shows. If you're looking for recommendations, here are some must-watch titles available on these platforms: "Psychic Princess," "Scissor Seven," "Heaven Official's Blessing," "Cinderella Chef," "Link Click," and "The Daily Life of the Immortal King."
With their vast libraries and global reach, Netflix, Crunchyroll, and Funimation provide an excellent opportunity for Western viewers to discover and immerse themselves in the world of Chinese anime. So, be sure to check out these platforms to access a diverse selection of Chinese animated content alongside their extensive collection of other popular shows and series.
OTHER PLATFORMS
To conclude this guide on how to watch Chinese anime in 2023, let's explore some additional platforms where you can discover your favorite donghua. In case you encounter difficulties accessing official websites or if the content you're seeking is not available there, these alternative options can come to your rescue.
Some of these websites are maintained by passionate fans, while others have established themselves as long-standing anime platforms, frequently featuring a variety of animation works. You may check and enter these search terms on Google and you'll get results corresponding to these websites.
These platforms serve as reliable sources for Chinese anime, offering a wide range of titles to satisfy your donghua cravings. Whether you're seeking the latest releases or diving into classic favorites, these websites provide a valuable avenue to explore and enjoy Chinese animation.
While they may not be official sources, they have gained popularity within the anime community and continue to provide access to a diverse collection of donghua. So, if you're unable to access the official websites or looking for alternative platforms, be sure to check out these options to embark on your Chinese anime viewing journey.
Last Updated on June 13, 2023 by Yu Alexius