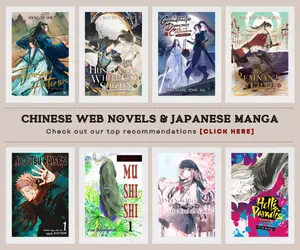 It's almost 2023 and as the year nears its end, we are surely looking forward to new stuff to do or new shows to watch for the next year. On my end, as an avid donghua fan, there are plenty of reasons to be grateful and excited for 2023 as some of my highly anticipated shows had been scheduled for release next year.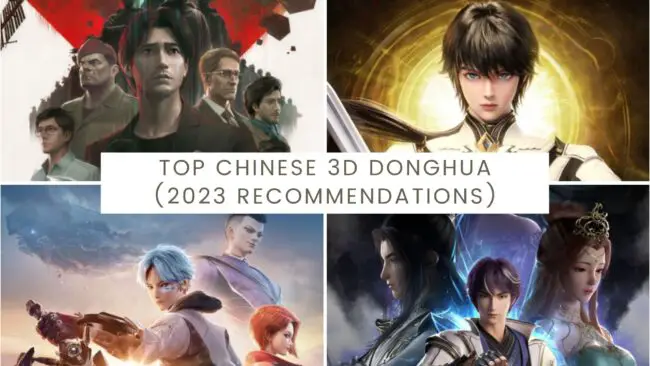 For my fellow donghua fans who enjoyed watching action and adventure stories, we had always been dragged into the world of Chinese animation in 3D format, unlike its Japanese counterpart, watching donghua in 3D had been the norm and to be honest, this is the most saturated format in Chinese donghua. Well, it is understandable because it is more convenient and efficient to produce and I think that xinxia (high fantasy) stories work better in 3D animation.
Since the new year is almost here, for sure, I am not the only one who is preparing my watchlist for next year and that's what we're about to discuss here as I've listed here my top 15 3D donghua that were recently released these past few weeks and months that donghua viewers can still enjoy even until next year. This is quite a rebooted and new version of our previous post – Chinese 3D Animation that you guys should add to your watchlist. The difference is that this list will only consist of newly released shows.
Top 15 New Chinese 3D Donghua To Watch in 2023
Wuxian Shijie | This is one of Bilibili's top 3D donghua of 2022 and one that every fan of the supernatural and horror genre should watch. We often do not get a story like this in Chinese animation, hence, this is a perfect opportunity to explore the genre from a perspective with a Chinese narration.
Wan Jie Zhizun
A new 3D donghua from iQIYI this 2022 that involves action, adventure, and fantasy beautifully blended together. Quality may not be on par with the big titles out there as this is a show from Ruo Hong Culture but if you like a quick ride of exciting action-adventure donghua, then Wan Jie Zhizun is a must-not-miss series.
The Three-Body Problem
San Ti | Among the new 3D donghua that we had on this list, this is probably the most ambitious and one with a huge backbone as it has been adapted from Cixin Liu's award-winning novel of the same title and had been in production for a few years. If you want to enjoy watching the human race at the crossroad of destruction and evolution, then The Three-Body Problem is a must-watch 3D donghua that you should have on your watchlist.
Related Post: 10 Anime Like The Three-Body Problem (San Ti)
Leveling up in a Fantasy World
Wo Zai Xianjie Zheng Jifen | What's next is quite the isekai story that we usually get from a Chinese animation. A collaborative work of Youku and Qu Yue Technology, this action donghua is something to check out for fans of transmigration and parallel-world fantasy.
Blade of Dawn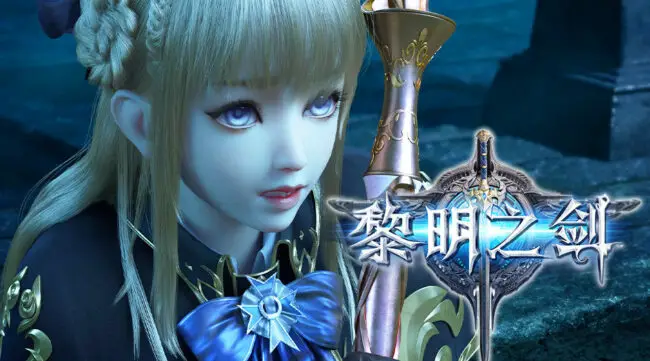 Changye Kaita Zhe | This adventure and sci-fi donghua actually reminds me of Wings of the World and Purple River, however, this one has an isekai trope. It boasts to have those Western elements in its plot while posing as the usual fantasy donghua quite similar to Soul Land.
A World Worth Protecting
San Cun Renjian | A donghua adapted from a novel by Er Gen, the author behind A Will Eternal and I Shall Seal the Heavens. A World Worth Protecting may have a cliche title but it does deliver a good animation with decent actions and some teenage vibes which make it different from several Chinese 3D anime but still quite similar to the likes of Soul Land and Perfect World.
Foreordination
Yinhe Zhi Xin | Here comes another Chinese sci-fi anime and it is about the human race fighting for survival as they fought a horrifying supernatural opponent that goes beyond what human imagination can conjure.
Wangu Shenhua
This is another action and adventure donghua from Soyep, and had been scheduled to get 60 episodes in total and will air until February 27, 2023. It's adapted from a web novel and had been produced by iQIYI.
Throne of Seal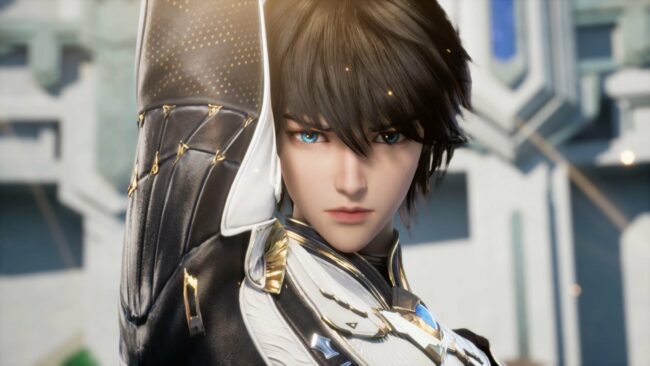 Shen Yin Wangzuo | Probably, one of the biggest and most popular donghua in this list as this was adapted from a novel by Tang Jia San Shao, the author of Soul Land. If you're an avid Chinese web novel reader, you might be quite familiar with it as the Sealed Divine Throne.
Forty Millenniums of Cultivation
Xing Yu Siwan Nian | A Chinese cultivation 3D donghua from DC Impression Vision, this had been one of the most promising series from Tencent Penguin Pictures and Yuewen Animation & Comics this year and offers a gorgeous combination of cultivation and science fiction, quite similar to Swallowed Star.
Related Post: 10 Chinese Anime Like Forty Millenniums of Cultivation (Xing Yu Siwan Nian)
The Young Brewmaster's Adventure
Shaonian Baima Zui Chunfeng | This is a prequel story of the Great Journey of Teenagers (Song of Adolescence) and a huge treat for fans of danmei as it boasts tons of BL vibes. Furthermore, it has an interesting world setting where the flame of youth is at its peak, hence, we get to see great martial arts fights.
The Land of Miracles
Another donghua from Tang Jia San Shao, The Land of Miracles is a BL donghua from Youku and brought exciting adventure to many viewers during the summer season this year.
Related Post: The Land of Miracles Season 2 (Shen Lan Qi Yu Wushuang Zhu)
The Legendary Twins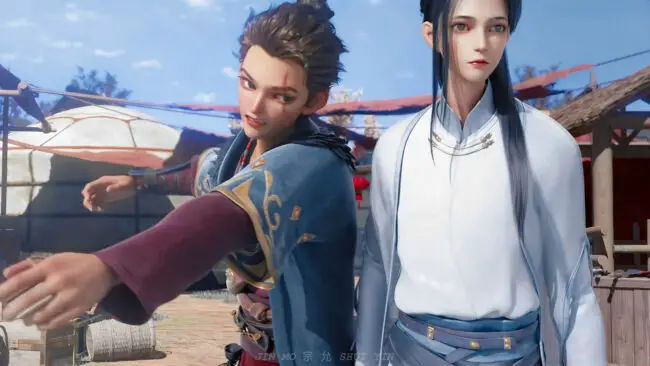 Juedai Shuang Jiao | Adapted from the Chinese wuxia novel by Gu Long, this is a classic from the 60s and definitely a story worth watching for fans of Chinese dramas as this had been adapted to several live-actions before. Just like The Young Brewmaster's Adventure, The Legendary Twins is a youthful ride of exploring and searching for the truth.
Zhu Xian | A donghua from studio Cloud Art, Jade Dynasty offers an amazing high fantasy story that will pull the viewers into its own world and lore.
Apotheosis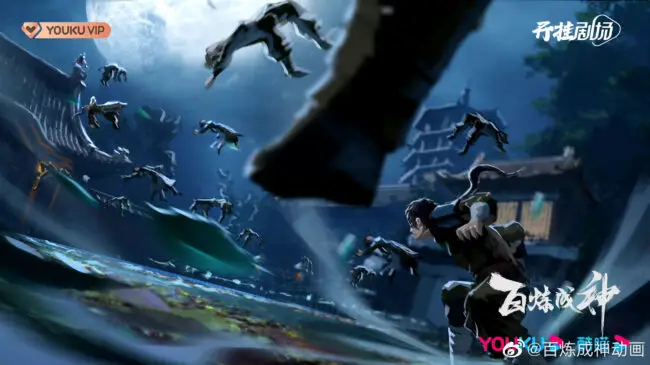 Bai Lian Cheng Shen | Just like many cultivation donghua, Apotheosis is a story of ascension towards godhood but what it tells are the hardships and efforts in the process of attaining it. This is a story of a young genius who lost everything but still fight his fate to survive and reach the peak of the cultivation world despite all the setbacks that he had.
Related Post: 10 Chinese Anime Like Apotheosis (Bai Lian Cheng Shen)
Last Updated on December 19, 2022 by Yu Alexius