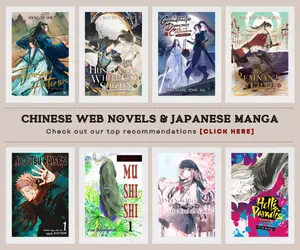 For viewers who had creative and imaginative minds, it is always amazing to follow stories that go beyond what we can comprehend yet remain bound by the basic law of science even though it stands in the gray line between fiction and reality.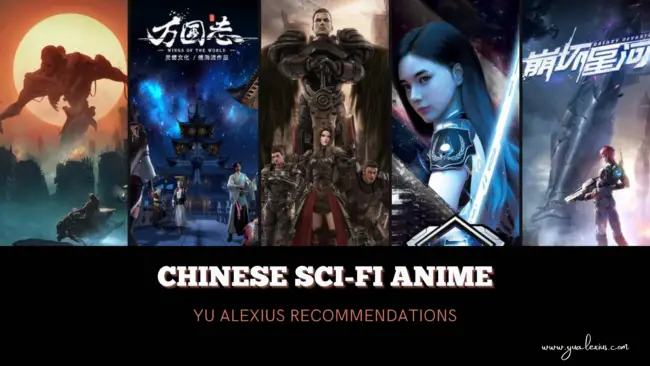 The science-fiction genre had always been an exciting path, whether you are an anime, film, or novel enthusiast; the genre had always something to offer in one way or another. In Chinese anime, sci-fi is usually combined with other genres such as cultivation (xinxia) and fantasy (xuanhuan); they can be blended together to create an exciting journey and adventure for the viewers to indulge themselves with.
While sci-fi may be easily hidden behind the most visible cultivation and martial arts genre in Chinese anime, there are still some donghua that solely sits within this genre and promises an out-of-this-world adventure through futuristic narratives and an explorative approach.
So, we're giving you 10 and some more Chinese sci-fi anime (donghua) that fans should give a try and witness that Chinese animation is more than just about cultivation, martial arts, and historical romance and comedy.
10 Chinese Sci-Fi Anime Recommendations
Galaxy Devastator (2019)
Beng Huai Xing He | This is a 3DCG donghua, an original work that aired from May 5, 2019, to July 14, 2019; and spanned 12 episodes with 20 minutes in length each. Galaxy Devastator resembles a lot like our usual sci-fi anime, there's action, mecha fights, and a whole lot of exciting adventure in store for the viewers to see.
The Invasion of Awakening (2018)
Moshi Juexing: Ruqin | This Chinese sci-fi anime was only the first of a long and exciting adventure that involves action and military cliche. It spanned a total of 3 seasons so far, sufficient enough to satisfy your craving.
Age of Gunslingers (2017)
Qiang Shen Ji | A sci-fi anime from Mokai Technology, and adapted from a game. The action donghua first aired on December 8, 2017, until February 23, 2018; it was followed by several sequels up to its 4th season so far.
Deadly Response (2019)
Jueming Xiangying | Long before VIVY: Flourite Eyes Song existed, we have beautiful ladies in this action-packed Chinese sci-fi anime called Deadly Response where a mysterious group of humans and robots had to fight a terrorist attack to maintain order in the modern society where people had to coexist with artificial intelligence. Now, that sounds like plenty of many sci-fi anime out there but this time, there's a bit of Chinese flavor in its story that I bet many donghua fans will easily enjoy.
Song of Time (2020)
Shi Zhi Ge: Hua Yu Yan De Kuangxiang Shi | Song of Time is an action and fantasy story in a science-fiction setting on the far side of the Milky Way. The donghua was part of bilibili's 2020 lineup and it premiered on July 16, 2020, with 13 episodes in total. The story took place on a planet called Verhaeren, a place where various countries with great differences coexist peacefully. However, this equilibrium won't last that long due to the arrival of a mysterious person.
Transcend the Gods: The Black Troop (2017)
Xiong Bing Lian | Here's probably one of the best Chinese sci-fi anime that we could ever have. There are plenty of things to look forward to from this donghua, there's tons of action and drama, a bit of conspiracy and mystery, and a whole lot of supernatural cliche with mecha involved in this story where the God comes down to Earth, and their genetics had been sowed deep in human civilization. Thus, making Earth the battlefield for the war of gods, angels, and other races.
Dream Tower (2018)
Meng Ta Xue Mi Cheng | Also known as the Snow Mystery City, Dream Tower is an exciting donghua that touches both supernatural and fantasy genres. This donghua will converge reality and dreams, and we follow the main character's journey as he enters the dream world and fixed the distortion that it caused in the real world.
Knights on Debris (2020)
Xing Hai Qishi | If you love space opera drama, then you are in for an amazing adventure in Knights on Debris, an ongoing donghua from Tencent. It reminds me of Star Wars and Star Trek but on a lesser scale, as well as the Aliens movie franchise. Knights on Debris will revolve in the story set in the future where human exploration of the universe had been possible, albeit the same dangers still exist – aliens.
Spirit Cage: Incarnation (2019)
Ling Long: Incarnation | Dubbed as one of the most expensive Chinese anime upon its production, Spirit Cage: Incarnation has so many perks for sci-fi fans due to its story that involves demons and tons of drama, where every second feels like a thrilling experience. It's animated by Chinese anime studio YHKT Entertainment which is known for its sci-fi works.
Wings of the World (2019)
Wan Guo Zhi | Here's one of my personal favorites from this list. Wings of the World is where the past merged with the future, a fusion of historical and science-fiction antics set in the warring era of the Middle Ages where Ancient China and other world powers are racing in the age of conquest.
Further Recommendations
We have here some more Chinese sci-fi anime that you should check out too aside from the list that we had mentioned above. Some of these titles are still upcoming series such as Three-Body Problem which fans had been anxiously looking forward to watch.
Swallowed Star (Tunshi Xingkong)
Beyond the Worlds (Huan Jing Nuo De Lin)
Bureau of Paranormal Investigation
The Defective
Silent Reading
Three-Body Problem
Zhanguo Fan
Glaze War (Li Xin Zhan Ji)
Chao Wa Zhanshi (2010) film
Payback 45 (Huanji 45 Miao)
So, which of these sci-fi donghua are your favorites? Have you guys watched any of them? My favorites are Swallowed Star, Wings of the World, and Transcend the Gods; what about you? Share your thoughts with us in the comment section below.
Last Updated on September 19, 2022 by Yu Alexius